Before the Desert Classic nobody had played golf in Dubai but the tournament brought so many great players here and Emirates Golf Club definitely put the city on the world golf map.
I'd like to wish Emirates Golf Club a very happy 30th birthday. It's a club that will always hold a special place in my heart and one that definitely put Dubai on the world golf map. Before the Desert Classic no one had played here, then Emirates Golf Club opened in 1988 and the tournament started the following year which brought so many great players to Dubai.
The Desert Classic has so much history and tradition with so many phenomenal players gracing the turf since its inception in 1989 and the event is certainly the pinnacle of the Desert Swing in my mind. When you look back at the past winners it's a fantastic roll of honour and I'm more than happy to be a part of the history of such a great tournament. The course is always in great condition and seems to get even better each year. It's always a privilege to play on such a challenging track and seeing the new skyscrapers appear around the course each year is really cool.
When I won the Desert Classic in 2012 it really was such a big win for my career, I catapulted up the World Ranking which gave me the opportunity to play in the World Golf Championships and the Majors. It was very special for me as I was playing with the world's best players and able to learn from them to help improve my own game. My good friends Miguel Angel Jiménez and Alvaro Quiros won the Desert Classic in 2010 and 2011 plus my heroes José María Olazábal and Seve Ballesteros are also previous winners so it's very special for me to be able to etch my name on the trophy alongside theirs.
It's a golf course I've always felt comfortable on and as well as my victory, I finished second alongside Andy Sullivan when Danny Willett rolled in a 15-foot putt to make birdie on the last for victory in 2016. I finished birdie-birdie myself so I couldn't really complain as I tried my best and sometimes you just have to take your hat off to the other player when they pull something like that out of the bag to win a tournament. Danny went on to win the Masters that year, a couple of months after his win at Emirates Golf Club, so that shows what sort of form he was in at that time.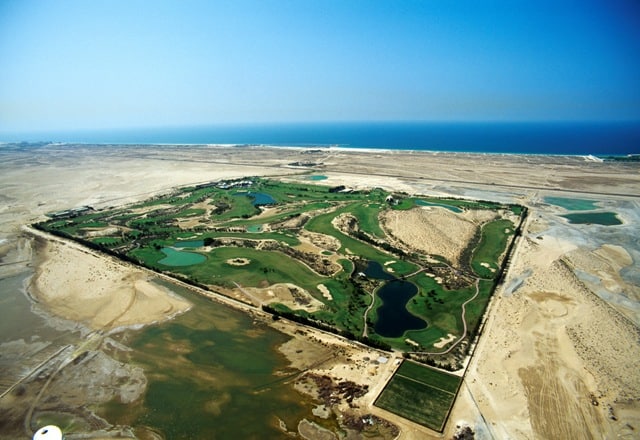 I had another good week in this year's tournament and finished sixth. It's even more enjoyable playing the Desert Classic these days as I live about a 5-minute drive from the course so I can sleep in my own bed which is something we don't get to do too often as Tour players. I look forward to playing at Emirates Golf Club many more times during my career and I'm sure I'll keep playing the Majlis course as often as I can even when I've retired. There's a great family type atmosphere at the club and the team who work there are fantastic. So well done to everyone who has helped the club become an institution in Dubai and here's to another 30 successful years.