First of all, I'd like to start by adding my congratulations to those of my fellow columnists to Worldwide Golf for reaching 200 editions. Wow, it's an impressive achievement.
You've put in many years of hard work and I can proudly say I've had the opportunity to grace the cover a few times. I've also had the pleasure to become a columnist and hopefully given the readers an insight into life on the tour. Congratulations once again and I hope everyone keeps reading the magazine because I think it's so cool.
Desert Swing
It was great to be back at Emirates Golf Club recently to compete in one of my favourite events –the Omega Dubai Desert Classic. I played solid enough to finish tied sixth but just didn't quite get it going enough on the greens to get fully in the mix. Haotong won with a score of 23 under par which is phenomenal scoring, and he birdied four of his last six holes to edge it from Rory, so congratulations to him.
Now that I live in Dubai it's perfect for me to get the year started with the tournaments on the Desert Swing. There are so many golf courses out here that have such great facilities so I can practice all over the place ahead of the first event in Abu Dhabi. The weather is always impeccable so I can really focus on my game and get ready for the season ahead.
It really was a great decision to move here. Living in Dubai is really quite something as its always changing. Where I live, on JBR, they have just built a brand-new hotel which consists of two huge towers with loads of new restaurants. The Ain Dubai big wheel has really come on recently, I remember when I first moved here it had just started being built and now it's nearly complete. It makes you feel like a little kid watching a plant grow on a daily basis when
you live here.
Up-and-down from 3️⃣3️⃣2️⃣ yards on 17, and then eagle on 18…

Rafa talks us through two of the best shots from day one. pic.twitter.com/Apla37MNss

— The European Tour (@EuropeanTour) January 25, 2018
Ryder Cup
I'm feeling good for the season ahead; it was nice to get the win the EurAsia Cup and I'm sure it will have provided useful preparation ahead of this year's Ryder Cup. In Abu Dhabi I made the cut and had a really solid final round which I was happy with and then had a good week in Dubai but obviously it's still early in the golfing season.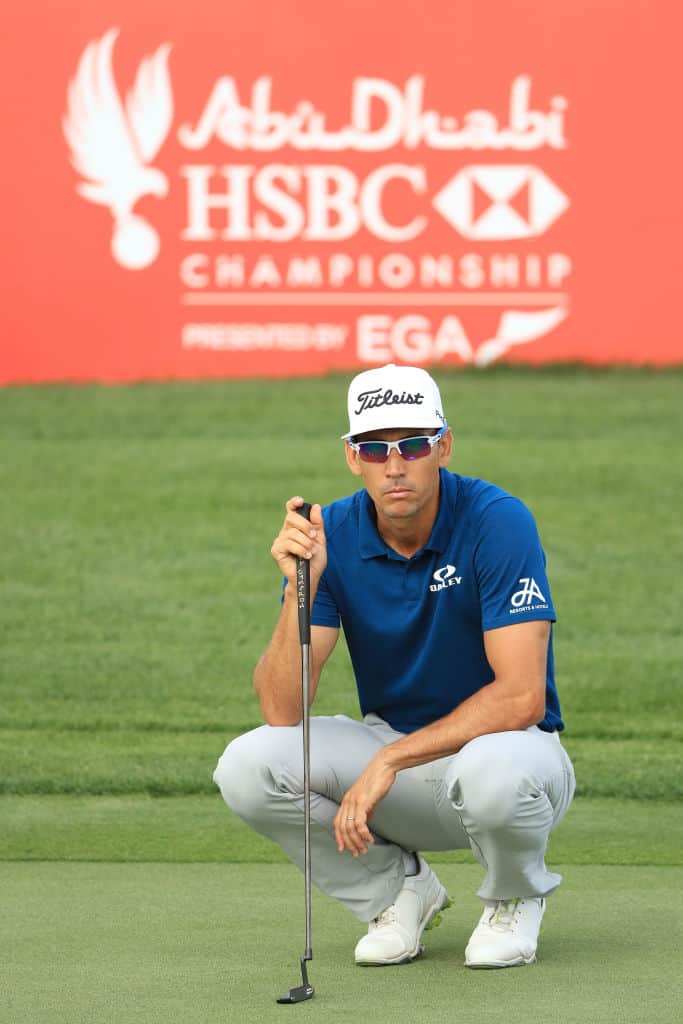 As you know I'm coming into this year as a married man and I'm feeling good about my game so hope to get back in the winner's circle again soon. I recently did a training camp with my coach David Leadbetter in Dubai which was really useful. David has been my coach for the last six years and he's really taken me to the level that I am at today.  We've been working on getting my swing more solid and consistent as he now really has a good understanding of my game so I'm really happy about that. We did a lot of work at Jebel Ali Golf Resort which boasts great facilities and it was great to get some hard work under my belt for the upcoming season.
One of my biggest goals of the year is obviously making the Ryder Cup team again. I've scheduled my calendar to work towards that goal. I absolutely loved playing in Hazeltine in 2016 and the only downside was the result. Hopefully I can be in Paris as I really want to get the Ryder Cup back in Europe's hands but you do realise when you play as part of the team that just being there is beyond winning or losing it really is such a big event. I know what I have to do to get there so I will be giving it my all and hopefully with a little bit of luck I can make the team again.
Check out the fun video I was involved in with Worldwide Golf (below) to celebrate the 200th issue!