While there was plenty to enjoy from a spectator perspective in 2018, the powers that be have to look at the system of scheduling where each tournament needs to have the required number of leading players competing, for the sake of the sponsors.
We have been fortunate to witness some wonderful golf this season, but we must beware of the problems threatening the game. I have already congratulated Europe's Ryder Cup team on their emphatic victory in Paris and I must also praise Francesco Molinari for his five-out-of-five maximum points, creating a remarkable record. With his victory at The Open Championship at Carnoustie, becoming the first Italian player to win a Major, and topping the Race to Dubai, it was certainly a season to remember.
Trophy drought
I must also congratulate two Englishmen who came out of the shadows to produce comeback wins in the style of true champions. Lee Westwood, one of the nicest men in the game, went into the final round of the Nedbank Golf Challenge three shots behind Sergio Garcia and ended up winning by three shots with a magnificent 64. Lee, a former World No.1, produced five birdies over the last eight holes, taking control of a three-way competition with 2017 Masters winner Garcia and South Africa's former Open Champion Louis Oosthuizen, who finished four shots back from the winner. I couldn't have been more pleased for Lee. For someone who had won 23 European Tour titles to end his four-year win drought with such a prestigious victory at Sun City was a fantastic achievement. It was also good to see that he had got his putting stroke back into full working order. I'd like nothing better to see Lee go on from here and win the Major that has always eluded him. It happens so often in golf that a big win can trigger a few more big wins.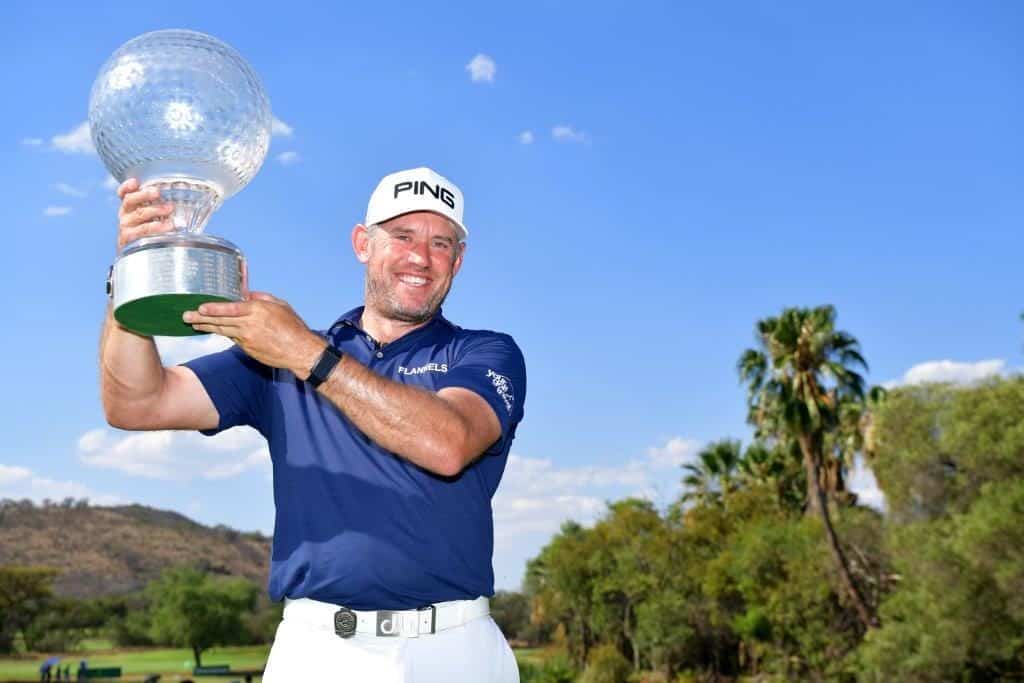 Another Englishman who has struggled to find his form is Danny Willett. Since winning The Masters in 2016 he has been hit by illness and injury and has failed to find his form or a win. But a share of seventh place in the Turkish Airlines Open seemed to boost his confidence and he went into the season-ending DP World Tour Championship looking like a champion. Four rounds in the sixties showed he was back in the game. His two-shot victory over Patrick Reed and Matt Wallace earned him more than a million euros in prize money and proved to himself that he could be a winner again. It's the fascination of golf that a world-class player can be a frequent winner one day and out of the top 100 in no time at all. That's what makes it such a great game. Just look at the rise and fall and rise again of champions like Tiger Woods. When players lose their form, they often try to change their swing or take on a new coach or a new caddie. They should rely on their natural swing and keep their natural environment.
Unrealistic schedules
The bigger problem that is facing world golf at the moment is tournament sponsors and scheduling. I've been making this point for many years that sponsors have to be provided with genuine value for their sponsorship money. When the economic situation is worrying, then tournament golf should worry. The tournament sponsors want to see the best players in the world playing in their event. If they don't get a field of the highest calibre then they start looking elsewhere to invest their money. It seems to me that we are looking at a situation where the tail is wagging the dog. There are simply too many golf tournaments across the globe. There has to be a system where each event has the required number of leading players competing, which has to be managed equally. The powers that be in golf have to realise that at the moment the schedules are unrealistic. We have players switching Tours and events at late notice, which has a harmful affect on the sponsors. World golf is heading for serious problems unless they act quickly.