I'm really looking forward to our Gary Player Invitational at the award-winning Saadiyat Beach Golf Club we designed in Abu Dhabi. I'm understandably proud of the stunning oceanfront layout and we can rely on the course being in immaculate condition as ever.
Abu Dhabi support
I'm honoured to be involved in the tournament and our beneficiary the Zayed Higher Organisation for Humanitarian Care and Special Needs, which takes place on Monday, February 6, and I'm very grateful to the Abu Dhabi Sports Council and Government, and particularly His Excellency Sheikh Nahyan Bin Mubarek Al Nahyan for his patronage of the tournament.
$63 million
I'm indebted to the many professional golfers, sportsmen and women, celebrities and businessman who have given up their valuable time to support the event. Last year's inaugural tournament was a huge success and we aim to make this Gary Player Invitational an even bigger occasion for the United Arab Emirates Year of Giving. This time last year the tournament joined our other five established Gary Player Invitationals in the UK, USA, China, South Africa and Japan, which have helped our Player Foundation raise more than $63 million for charities worldwide. Our aim is to achieve $100 million by 2025.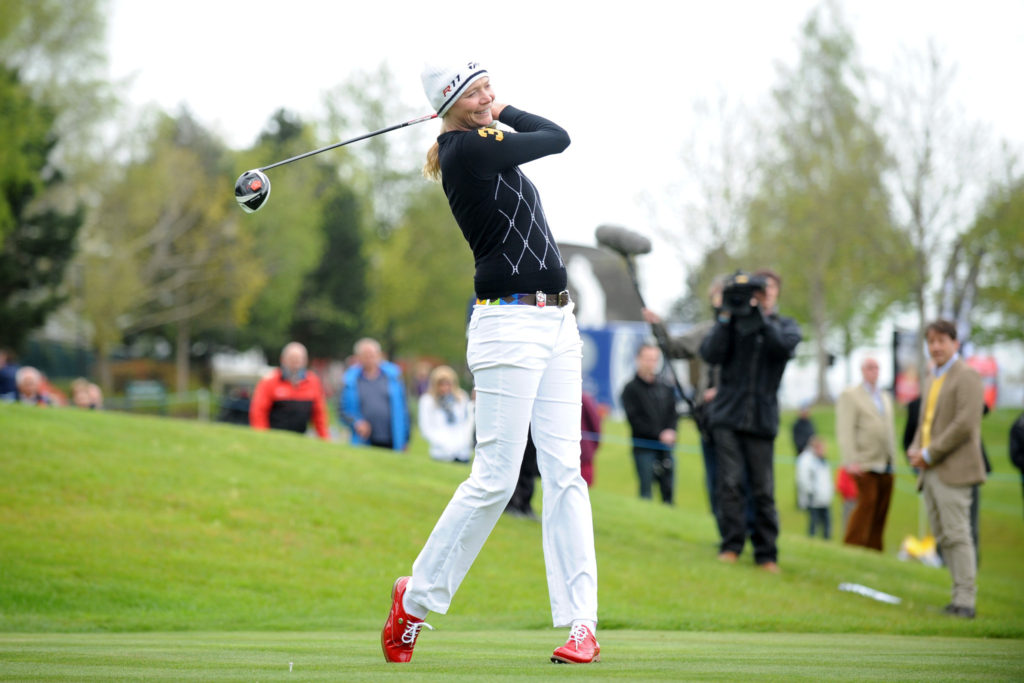 Pro and celebrity support
Among the Professional Tour players who have turned out in force are Darren Clarke, Chris Wood, Joost Luiten, Victor Dubuisson, Jason Scrivener, Thomas Aiken, Trevor Immelman and fellow Worldwide Golf Columnist, David Howell, along with Lady Professionals, Beth Allen, winner of last year's inaugural Fatima Bint Mubarak Ladies Open, plus Georgia Hall, Caroline Martens, Emma Cabrera Bello and Victoria Lovelady. Celebrities and sporting legends include cricketers Ricky Ponting and Brian Lara, rugby great Victor Matfield, model and television personality Jodie Kidd, Keith Duffy, Brian McFadden and comedian Ali Al Sayed.
Saadiyat Beach Golf Club is the ideal location for our Invitational and with the generosity of the UAE community we are able to build upon the good work of the inaugural event and I know that all the participants will have great fun in support of such a great cause.
Rory attracted huge galleries
What an amazing event the South African Open turned out to be. Rory McIlroy attracted huge galleries who followed him throughout the week at Glendower Golf Club and what a show he put on for them. He was hitting the ball better than I've ever seen him hit it. The crowd was simply mesmerised. It's a great pity that a rib injury put him out of action for Abu Dhabi and the Dubai Desert Classic.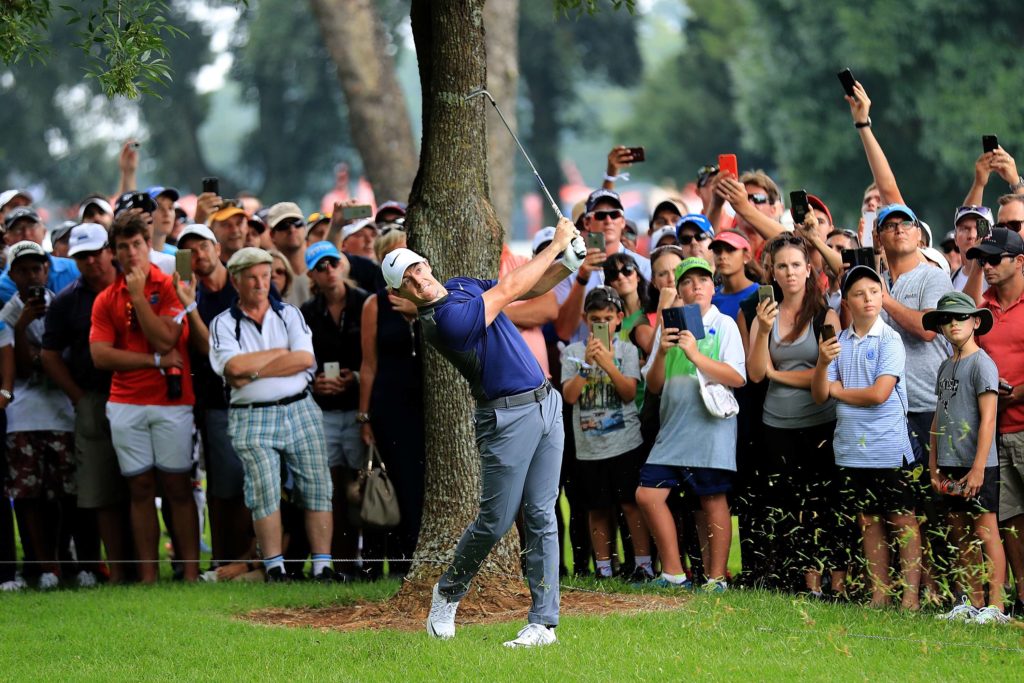 Reed gave Storm a life line
Rory has such charisma about his game these days but who would have expected Graeme Storm to score 69-63-67-71 and then defeat Rory on the third hole of a playoff to win his first Tour event for 10 years. It was even more of a surprise for Graeme who believed he had lost his playing card for the European Tour 2017 season when he missed a par putt at the Portugal Masters, leaving him outside the top 111 on the ranking, only to be handed a reprieve when Patrick Reed opted not to play the DP World Tour Championship in Dubai. This meant Reed did not play the required number of European Tour events for the season and was removed from the Race to Dubai ranking, allowing Storm to move up one place and retain his playing privileges.
Ryder Cup rules should be the same for both teams
I don't know what all the fuss was about with the European Tour's recent announcement that Europe's Ryder Cup Captain, Thomas Bjorn, will be able to make four wild cards picks at the 2018 event at Le Golf National in Paris. I still don't understand why the two teams have ever had the option of choosing whether the Captain is allowed two, three or four wildcards. Whatever the rules are they should be the same for both sides.
Justin Thomas looks like he could be the man in 2017
Congratulations to Justin Thomas who put in a phenomenal performance last month to win back-to-back tournaments in Hawaii on the PGA Tour. Thomas won the SBS Tournament of Champions at Kapalua and then went on to shoot an opening round 59 at the Sony Open and then rewrote the PGA Tour record books with scores at 36 and 72 holes, a 27-under par score and a seven-stroke victory.