It's been a rough time over recent months but I will always be eternally grateful that Vivienne died in my arms after a long and painful battle with pancreatic cancer. She was a remarkable individual. She looked after everyone in the family, including our 22 grandchildren.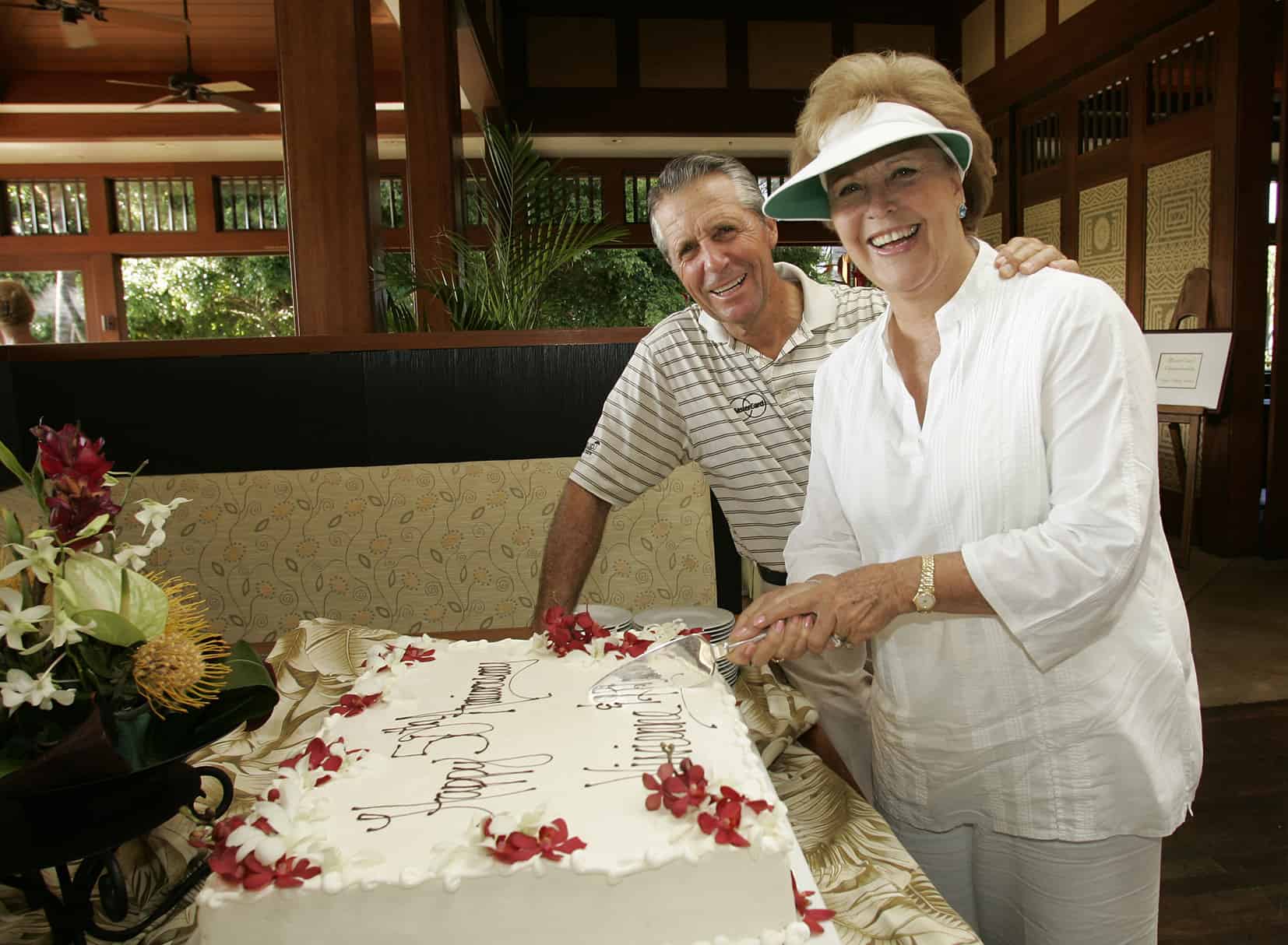 Gary Player and Vivienne Player celebrate their 50th wedding anniversary with a special cake during the first round of the 2007 MasterCard Championship at Hualalai.She always remembered birthdays and special occasions. She took care of everyone and was always first to help with other people's problems. Throughout my career, when I was traveling abroad to play in numerous golf tournaments, I never had to pack my suitcase. Wherever I went she always made sure I was well turned out.
She gave her life to me. She had great faith and appreciated that life is full of adversity and she wanted me to go on with my life. She was a 'Mother Hen' to all of us, not only to our family and friends but also to the workers on the farm, who referred to her as 'Dear Momma'. She insisted that I carry on with my life and continue to do good in the world. I'm beginning to understand that life has to go on. Thankfully, I'm doing fine now.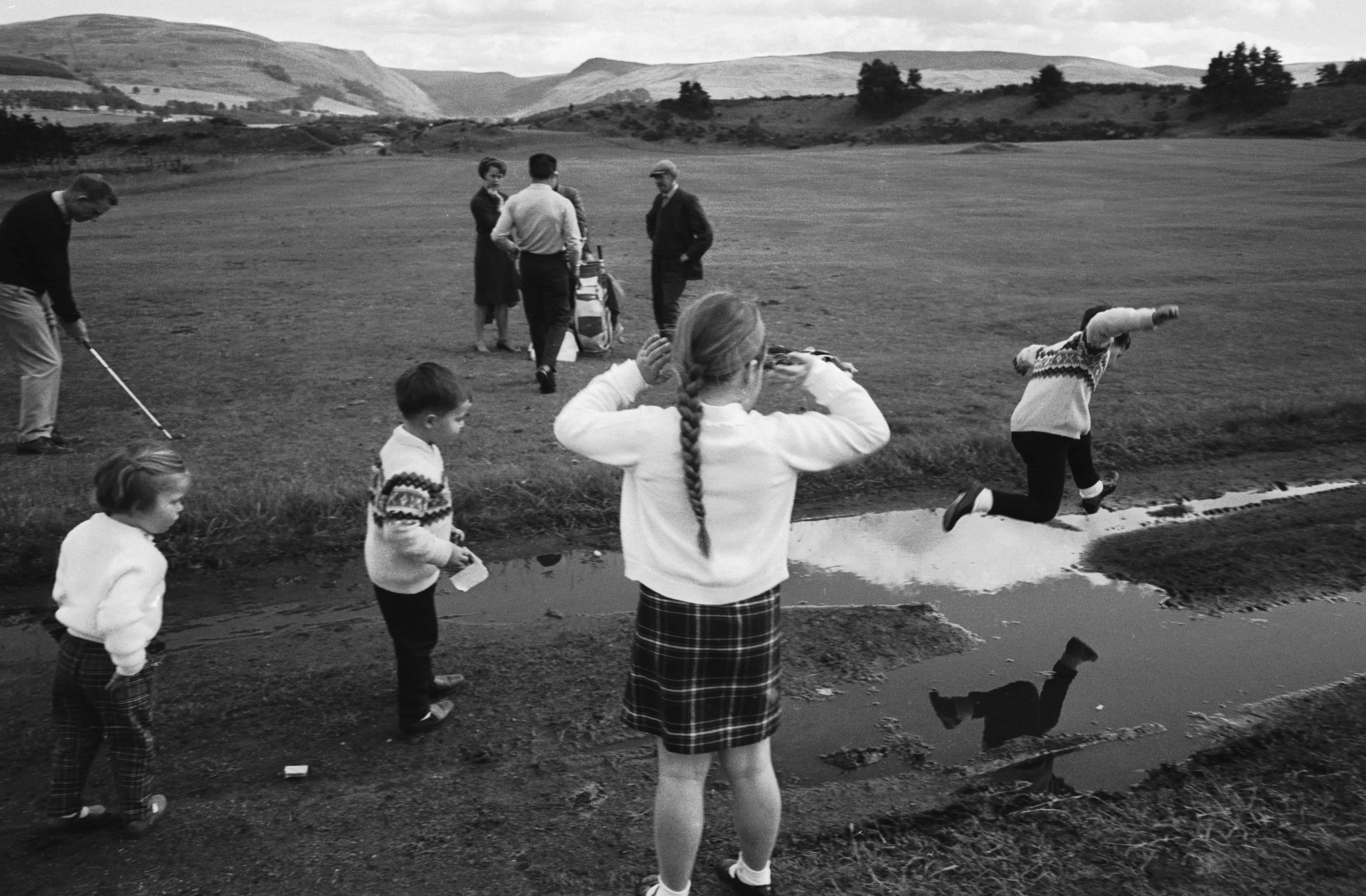 It has been quite remarkable that we have received countless tributes and phone calls to Vivienne from former Presidents Bill Clinton and Donald Trump and to so many world leaders. I can't begin to tell you how many personalities have been in touch to make their tributes.
Happy times
We had so many happy memories. I first met Vivienne when I lived in a house in a poor neighbourhood in South Africa. A friendly couple from England moved into the house next door with a high garden fence. I found a stone I could stand on to look over their lawn. On one occasion my brother was with me and he said that there was a charming little girl coming to visit the English family next door. I was 13 years old and when I saw this beautiful young girl I couldn't take my eyes off her. I remarked to my brother, "When I get older I'm going to marry that girl." He replied, "What are you talking about – you've only seen her for 10 seconds." All the same, I did marry that beautiful girl.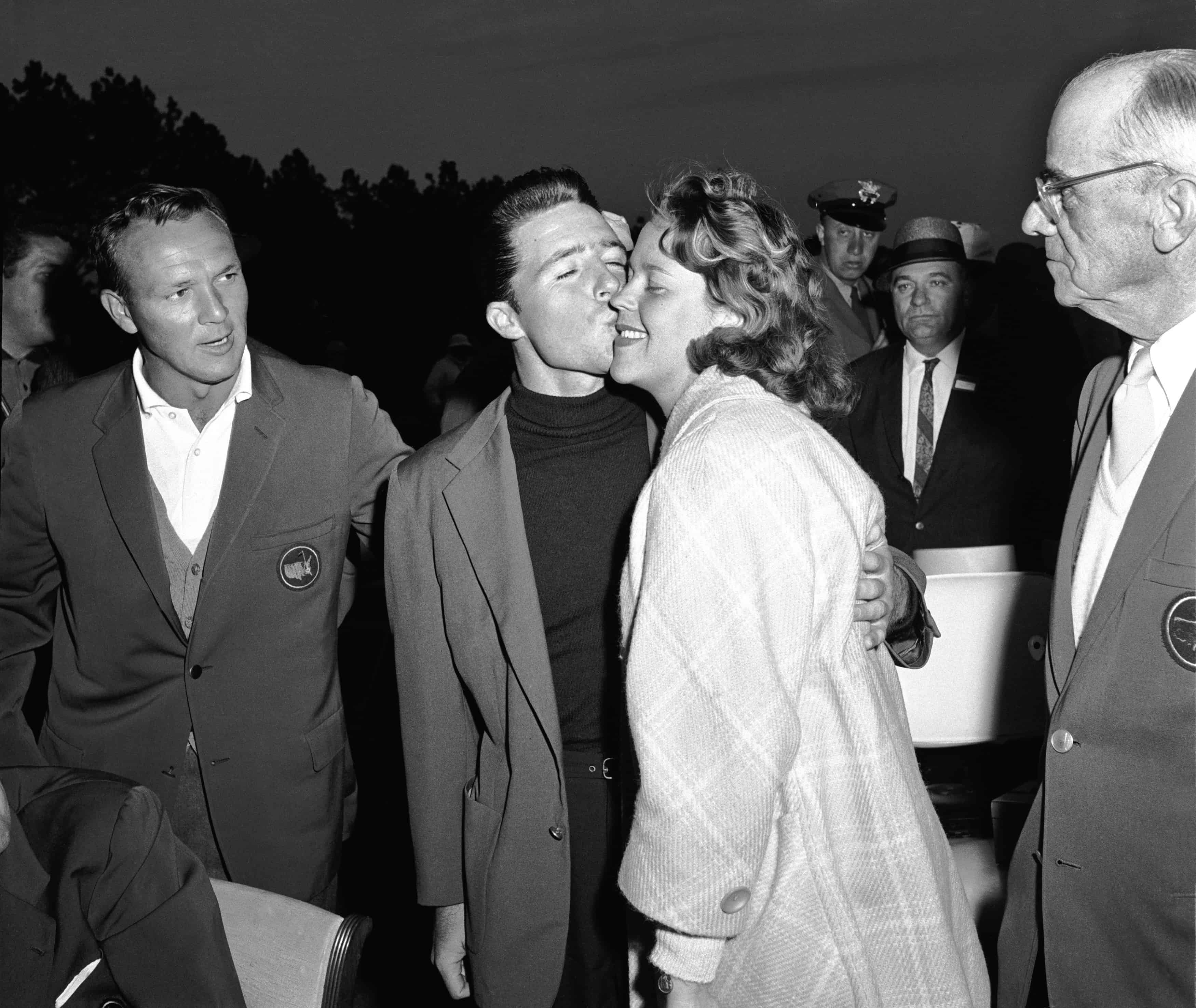 Getting my first kiss
A year or so later I had to have cartilage operation at a hospital right across town. I was sitting outside at the hospital and who should I see walking towards me but Vivienne. How she managed to find her way to the hospital was beyond me. I didn't even think she knew where it was. Still, I was fortunate to have my first kiss. But how did she get there? She had to take a bus, a tram and walk all the way across town. I realised that this was a beautiful woman of considerable resilience. It was there at Park Town where I got my first kiss.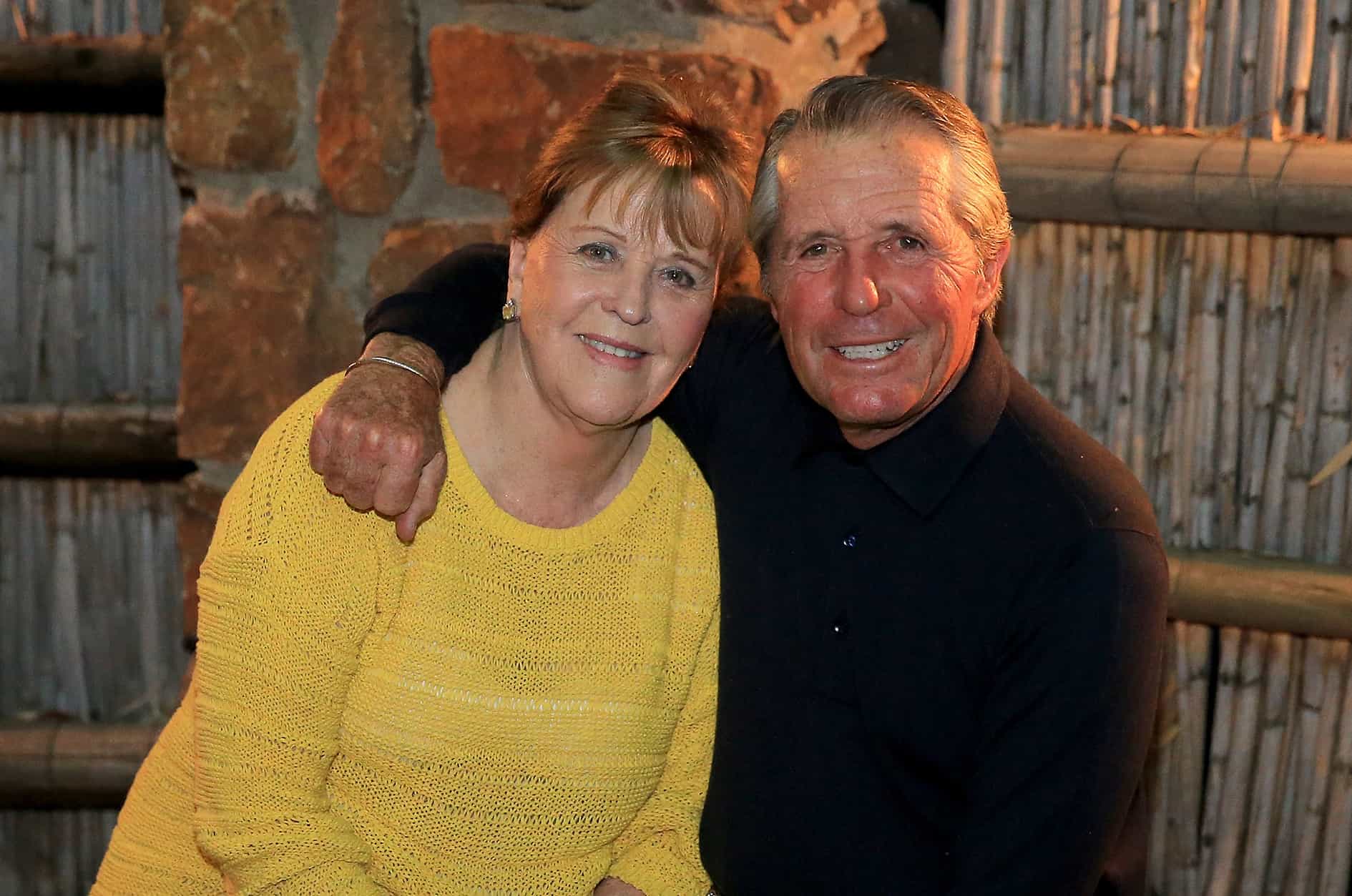 She was a remarkable golfer
Vivienne was an outstanding golfer. Her father and brother were both pro golfers. I recall playing with her at Kensington Golf Club on one occasion. I gave her just five shots and even with a 69 – she managed to beat me!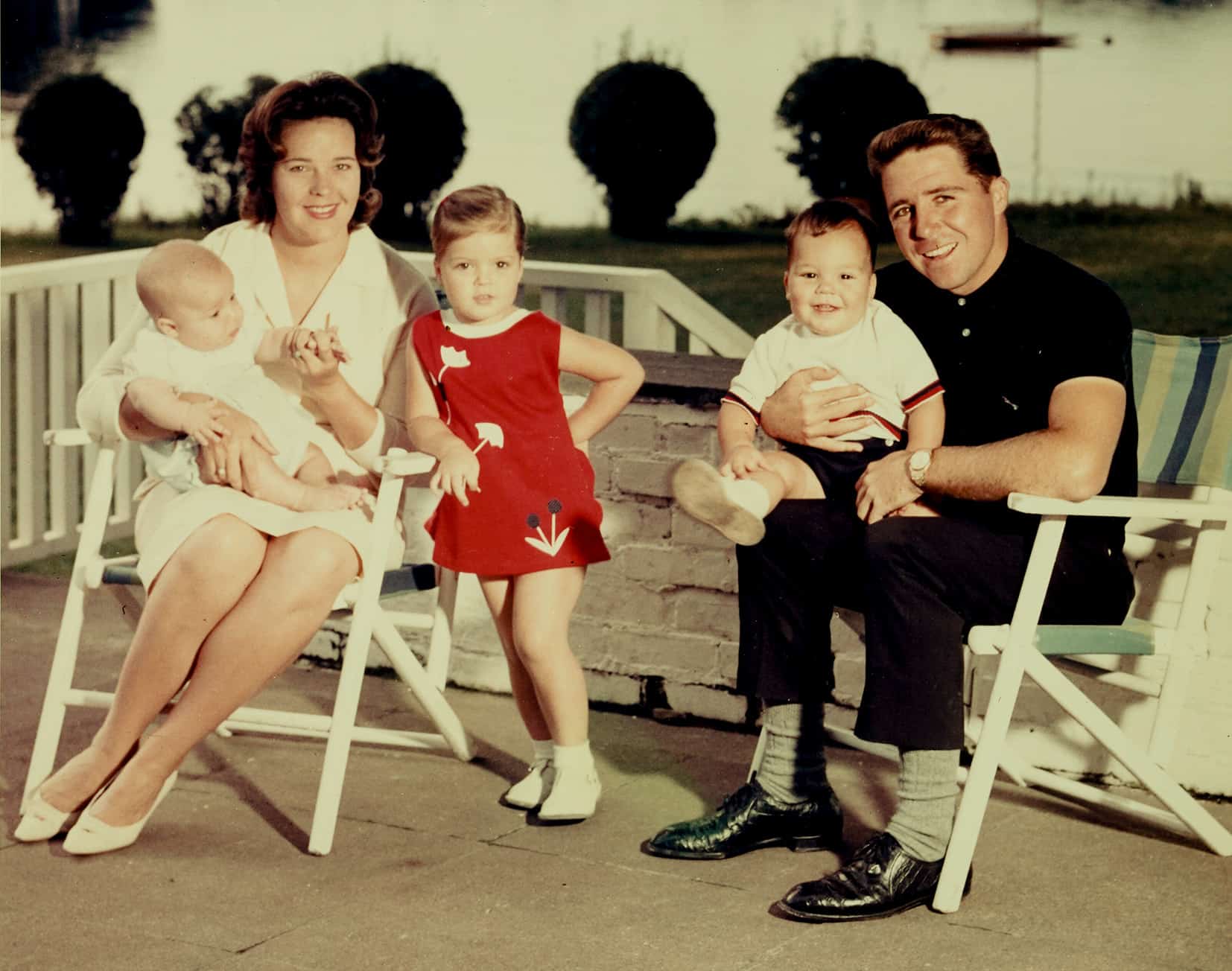 Global memories
Vivienne travelled all around the world with our six children and myself but managed to take care of everything and everybody. She made sure that the children were well mannered and well brought up. There were no beds or television on aircraft in those days, so imagine trying to entertain a child back then on a long haul flight let alone six. We've had the fortune of being able to travel the world together, many times over. She was happy to go and now, I've got to go forward. I appreciated that it was not possible to have a wife like Vivienne.
I'm grateful that Vivienne wanted me to go on with my life and continue to contribute to our legacy of the 'Gary and Vivienne Player Foundation,' particularly concerning impoverished children.