The Masters always gives us some exciting storylines and this year was no different. The quality of the golf was outstanding and Patrick Reed was a deserving winner of the Green Jacket.
My prediction in last month's issue of Worldwide Golf was wrong – Rory McIlroy did not win The Masters. But what a fascinating four days we were treated to. Rory had set up his final round perfectly.
His third round 65 earned him the chance of taking on Patrick Reed as the stage was set for the final pair, with Patrick aiming to win his first Major and Rory bidding to complete the Grand Slam of all four Majors.I believe that Rory has one of the finest golf swings in the game, but this was another disappointing day when his putting let him down. He's got the game and the natural ability, but he's got to get his putting together or he will continue to struggle to win another Major.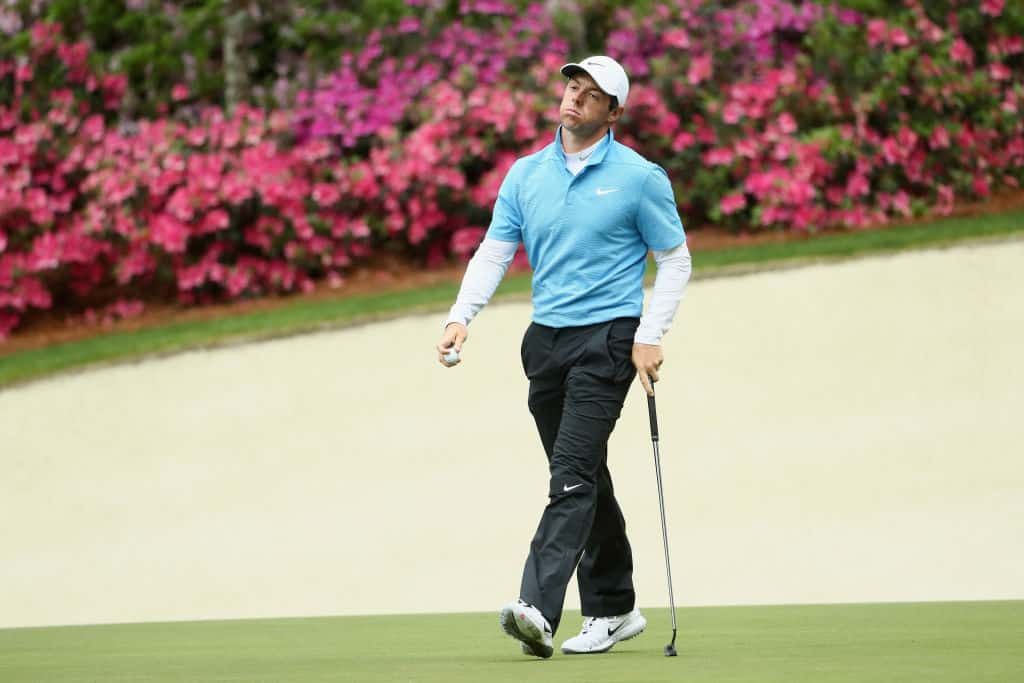 Courage

It was an unusual, surprising moment as the two players were announced on the first tee. Normally, an American golfer is greeted by vociferous cheers as he acknowledges the crowd, and his opponent is generally afforded a polite, yet quiet welcome. This time the roles were reversed. Northern Ireland's Rory received deafening cheers from the galleries while the 'cheers' for the 6-foot-tall Texan, Patrick, were muted by comparison. It's standard practice in all sports played in the USA that American crowds support their fellow countrymen and women as loudly as they can. When Rory hit a good shot it brought wild applause from the galleries while Patrick received little more than a whimper for his good play.
I thought that Reed showed tremendous courage throughout the week and particularly the final round. He held off the challenge from Rickie Fowler and Jordan Speith, who finished second and third respectively, and deservedly won his Green Jacket like a true champion. Much has been said about Reed's behaviour off the golf course but who knows the real truth of the matter. What happens behind closed doors, nobody knows. What we do know is that on the golf course he behaved impeccably and thoroughly deserved to be the 2018 Masters Champion.
Hole-in-one
I had a wonderful time at Augusta National. I managed to out-hit the drive of Jack (Nicklaus) in the honorary
tee-off and experienced a proud moment for Jack's grandson who had a hole-in-one on the ninth of the par-3 Contest. The strange thing about it was that the previous week, Jack had predicted that his grandson would ace the ninth. Jack was in tears as we celebrated the event and there's no doubt that his grandson has great potential. I was asked how many aces I had holed in my career. I said, 32, but one of them was lucky. Let's face it, all aces are lucky.
Global game
I was pleased to see Paul Casey play so well at Augusta. He finished tied 15th but his final round 65 was quite spectacular. His form has been improving steadily this year and he could very likely play his way into Thomas Bjorn's Ryder Cup Team in Paris in September.  Spain's Jon Rahm finished fourth in The Masters and went on to win the Spanish Open the following week. Jon is another player who could add great strength to the European Team. I've said for a long time that players from Far Eastern countries like China, Japan and South Korea would soon be making their mark globally in the men's game and they proved the point last month as Japan's Satoshi Kodaira won his first US PGA Tour title at the RBC Heritage at Hilton Head in a play-off with Korea's Si Woo Kim. I look forward to them taking that next step and contending in the Major Championships in the coming years.