Who knows what the world will look like in the coming months, never mind what the golf world will look like, so it seems to me that, sadly, during this sporting hiatus, the only reasonable thing to do is to look back rather than forward and take stock of all that is certain – the past, or, to be more clinical still, my past.
I fell in love with the game when I was ten years old, on the field behind my house, with a ladies five iron and a red Topflight XL, which was bought for me by a group of teenage friends, after they witnessed Blain Norridge hit all four of my balls over the shops at the bottom of the field.
I was crestfallen, but their act of kindness more than made up for Blains' thuggery. The feel of the ball on the clubface and that early friendship created by golf, etched the game into my soul in my early years.
In 1985 Sandy Lyle won The Open. At the time, I didn't quite get the significance of the event, but my interest was soon sealed when I watched The Ryder Cup for the first time. Sam Torrance with his arms aloft, unbridled joy on his face, with the crowds in rapture. It was my first experience of a sporting drama on this level – and what impressionable ten-year-old couldn't have got hooked after witnessing a moment like that.
NEVER HAD A LESSON
Exactly ten years later, I found myself at European Tour Qualifying School. I still practiced on the school field behind my dad's house on occasion. I'd never had a lesson or a coach, and I'd never been in a gym. My mate Jason, who bought me the red Topflight XL, was carrying my bag, and after chipping-in on the 16th hole and holing a putt from 12 feet on the last, I was a pro-golfer with a place on the European Tour.
Thanks Henric, take a listen to my tour tale, Clarke Air departs 9am. @EuropeanTour @henrikstenson @Danny_Willett @DonaldsonJamie #TourTales https://t.co/MXA4nzfZzF pic.twitter.com/x9STePmTXZ

— David howell (@davidhowell530) March 26, 2020
And I am still there now on the Tour. It has been a blessing in all manner of ways, but you know what, meeting and playing with the stars of that 1985 Ryder Cup team became 12 individual highlights for me. This is what springs to mind whenever I consider my time around each one: Tony Jacklin, the Captain, was the man who brought The Ryder Cup home. I was fortunate enough to share the Sky Sports studio live from The Ryder Cup at Gleneagles, sandwiched between the greatest Ryder Cup Captain of all time and, perhaps, the greatest coach, Butch Harmon. To say I felt insignificant was understating the obvious. I wish I'd got the photo but I was too much in awe of the occasion to ask.
I played with Jose Rivero. I remember thinking it was a treat. As for Canizares, well, I think of cigarettes for some reason and his drive off the first at The Belfry during that Ryder Cup – a turned over draw that ran a mile and set up an early birdie. Even now I can hear the voice of the commentator describing it. I get to play alongside his son now, and they swing it the same.
RYDER CUP TALES
Manuel Pinero was another true golfer's golfer. I had the most wonderful dinner with him three years ago, in Spain at Valderamma. I think he got bored with my relentless questioning as I hung on to his every word as he told old tales of Ryder Cup encounters. What could be better?
When I think of Paul Way I also think of Ray Floyd, the toughest American of them all, and hearing how Floyd sent his own wife packing back to the clubhouse from the 8th fairway of the Brabazon course, goes down as an all-time classic. When coming straight from the mouth of the person who beat him, it can't be bettered.
Monty's disappearing act at The 2006 Ryder Cup 👀@davidhowell530 #RCConfidential pic.twitter.com/B7oAa0s3qE

— Ryder Cup Europe (@RyderCupEurope) February 20, 2020
Regarding Torrance, I think fondly of Sam for always backing me to win my three-ball back in the days when bets could be wagered. I'm not sure what value he saw in me that the bookies didn't, but it probably meant more to me than Sam will ever know. I won him a few quid for a while, too.
As for Sandy Lyle, I relish looking back on the evening in Italy a few years ago when we partnered each other in an exhibition match. I felt easy in asking him about his career and his much-discussed decline from the pinnacle of the game. He was kind enough to indulge me with great detail. I left wishing he had taken the three-week break he needed, rather than going for that first-ever lesson that he didn't need. But then, I might not have got to know him quite as well, which would have been my loss.
BEST PLAYER IN THE WORLD
Sir Nick Faldo, Britain's golfing giant, walked Augusta's back nine with me the first time I ever visited, then, a few years later, he graciously gave me an afternoon of his time to discuss my game and how he became the best player in the world. I lapped up every minute of it and I'm still a little embarrassed that he happened to become the butt of the best joke I ever told. Sorry Sir.
Ken Brown, or 'Brownie' as we know him, once told me while walking off a plane from Australia, how he had just watched an in-flight film for the first time. What do you normally do, I asked? 'Oh, I just sit,' he said. It was the first and only time I had ever heard that explanation. It must be why he's so good on television, I guess. Howard Clarke got introduced to me by a caddy, in front of 20 more caddies, which would be fine if he hadn't used the line: "Howard, this is the young man who called you a ******** earlier" – a long story involving a blocked tee shot and no shout of fore. Suffice to say we became good friends, regardless, much to my delight.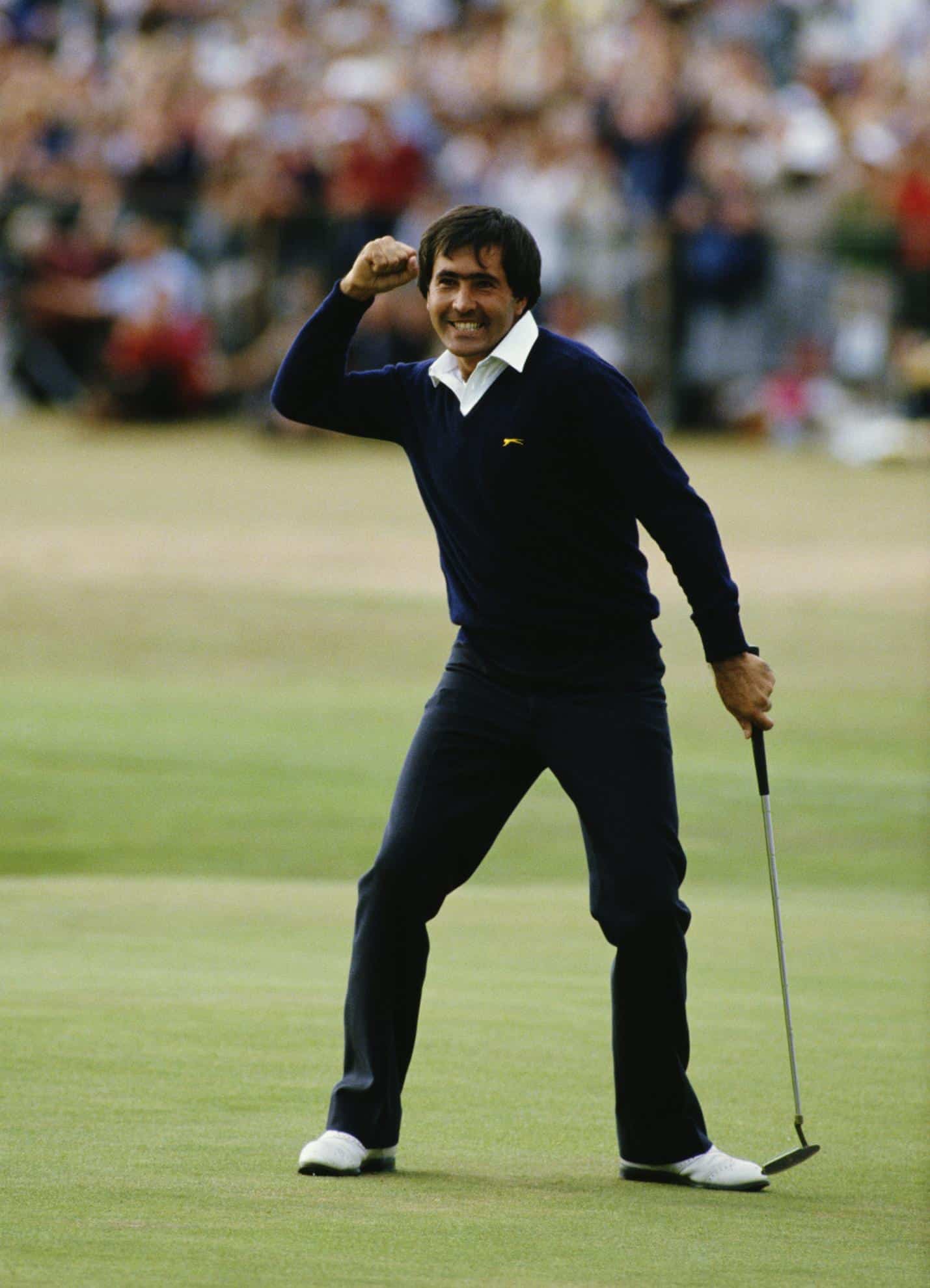 Bernhard Langer, my first Ryder cup Captain, the man who somehow paired me with my perfect partner, Paul Casey. Winning that first Ryder Cup point, for a man who had helped inspire my career choice, was a 'pinch-yourself' moment. Or did I dream it? Maybe.
WHAT A RYDER CUP PARTY
Woosie, my second Captain, a man who kept faith in me when he didn't need to, the man who positioned me in just the right place on Sunday so that I got to hole a putt to win The Ryder Cup. A man who downed a pint of Guinness in front of thousands, then wiped the residue onto my jacket. The man who hosted the best winning party of all time, which I happily helped conduct.
Plus, we all still respect the man who is no longer with us, the greatest star of all, Seve Ballesteros. Playing with him was great, playing against him was the thrill of a lifetime. Being captained by him was the stuff of dreams. I've done all three. Being complimented by him would, perhaps, be more than one man can take. Unless you consider the words he once  used: "David, you're not a bad player for a tall man with short arms."
We're all missing golf. It's been good to me. I hope it comes back soon, so I can meet some more amazing people.