Tiger Woods took the Dubai Desert Classic to his heart back in the early 2000s playing some remarkable golf year on year, drawing huge galleries to the Emirates Golf Club and, as he did in those days, making the event the biggest event in world golf every time he pitched up. I can remember watching from the Clubhouse in 2001 when Thomas Bjorn took Tiger on for all four rounds and beat him. When he stormed into the Clubhouse and rang the bell signalling free drinks all round you have never seen so many happy people. A classy thing to do from a classy guy, more of whom I talk about later on.
Close encounter with Tiger
My closest encounter with Tiger came in 2004. I was in the second to last group on Sunday and I joined the world's greatest player alongside Joakim Haeggman. Our task was to chase down Paul McGinley and Mark O'Meara. It felt like the whole world was watching. It was certainly going to be an exciting and intimidating afternoon. The excitement I could handle, intimidation I didn't need so much. I just needed a plan, and fast. So I teed it up and received my introduction as a former winner of the Dubai Desert Classic (1999), which is always a good start to any day, then managed to find the first fairway with my drive. It was then that my plan suddenly came to me. Whilst thousands were straining their necks to get a view of Tiger, it dawned on me to do the exact opposite. So very discreetly I turned away from the legend standing just a few feet away from me and decided there and then that I just wouldn't watch him swing.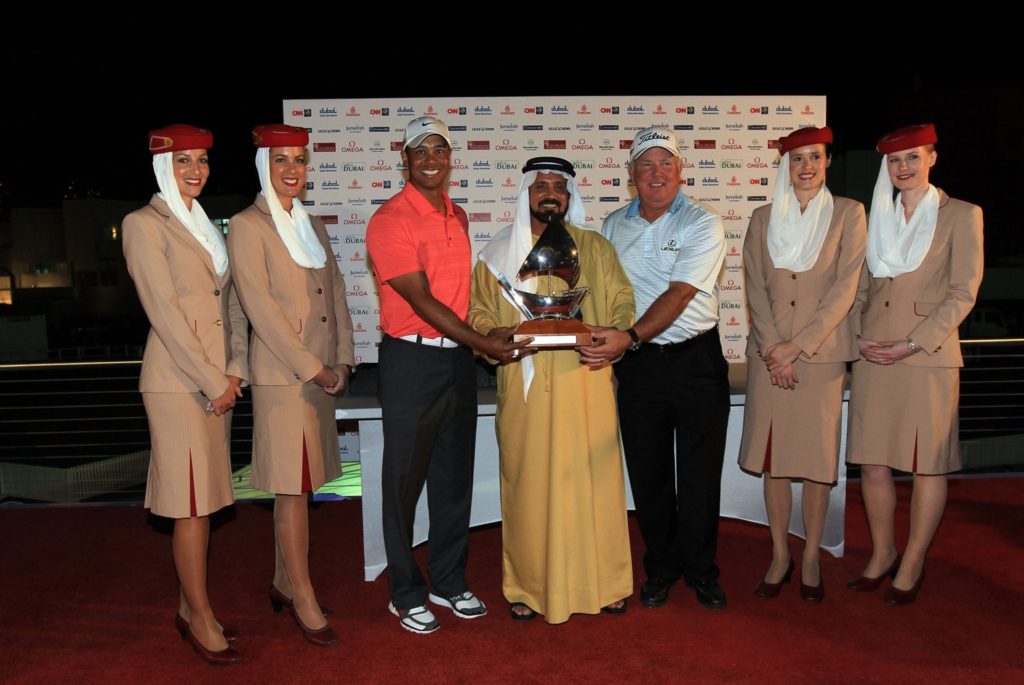 Best view of Tiger in action
I wouldn't be rude. I would, of course, take an interest as to where his ball would go, but to watch him swing with all that power and grace I decided would do me no favours at all. I soon saw Tiger striding into the rough on the right-hand side of the fairway, whilst I stood in prime position in the middle. One up to me I thought. And so it continued. With the best view in the house of Tiger in action, I didn't watch a single swing until the tenth. At that point we were neck and neck and going well. The plan was working and my confidence had grown.  On hole ten I made a mistake. I had hit the green with my 3 iron on the par five and, as Tiger had hit his 3 wood right next to my drive, I thought now was the time to take it all in and watch the man in action. Was this a mistake? Absolutely. He hit a five iron that came off the club like a nine iron, landing 220 yards on the rock-hard green like a piece of putty, stopping 10 feet from the front hole location. To this day it was one of the most impressive golf shots I have ever witnessed.
Top lads caught up with Tiger
I could go on to describe how we both holed our eagle putts, and how I managed to stay ahead of him to finish third on my own behind the eventual winner O'Meara. But that would be stealing their limelight. The point is Tiger was way ahead of everyone in those days with his ball striking ability. The top lads have caught him up since then but it will forever stick in my mind just how good he was during those pre-injury years. I mention this because Tiger is due to join us once again this year at the Omega Dubai Desert Classic at Emirates Golf Club and he will be welcomed with open arms. I'm intrigued to see how much of a fanfare he will create all these years later. If I were a betting man I would say his hiatus will only have heightened the anticipation. The difference between now and then is that I vow that if I happen to be drawn with him this year I will watch every single swing.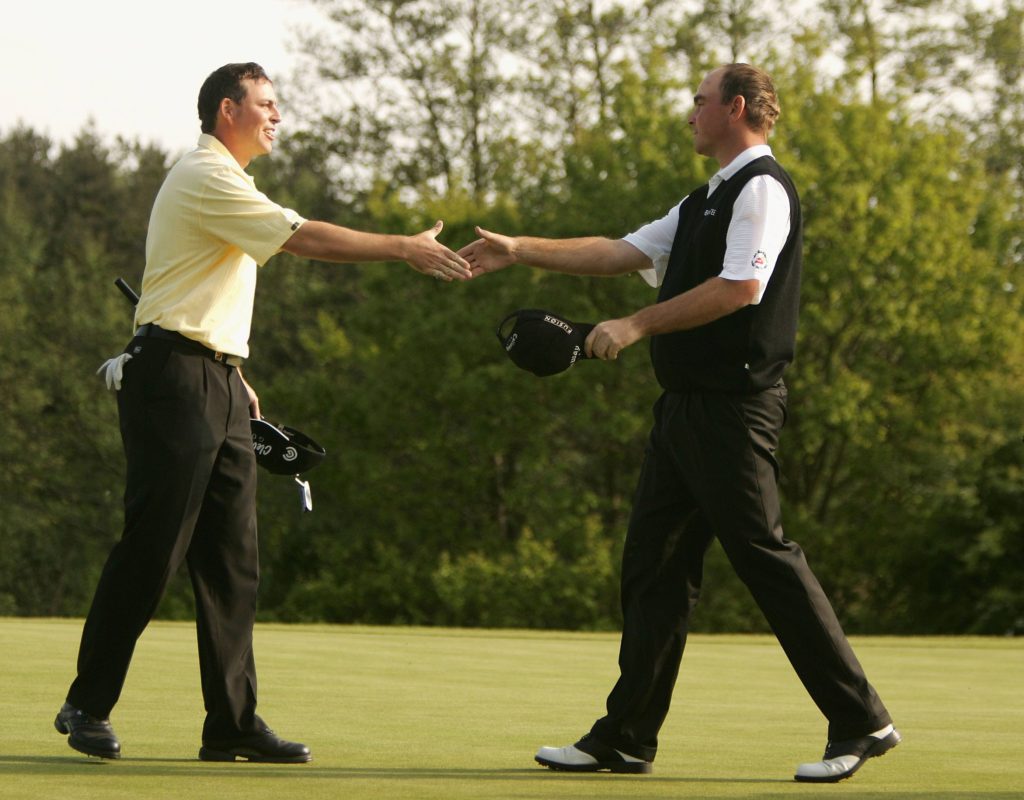 Chairman of the Tournament Committee
Thomas Bjørn has had his ups and downs since those days, too, but his commitment to the European Tour has earned him the honour of becoming Ryder Cup Captain for 2018. Having taken on the Captaincy, Thomas has decided to relinquish his Chairmanship of the Tournament Committee, after ten years at the helm. His last job on the Committee was to put forward a name as his successor. After a vote, Yours Truly was chosen to take up the position of Chairman of the Tournament Committee.
Void left by Bjørn
I have had occasion to be proud a number of times over the years, but none more so on having the backing of my peers to try and fill the void left by Thomas. The list of previous Chairmen is impressive. It includes Jamie Spence, Mark James and, of course, the legendary John Jacobs, who so sadly left this world just a few weeks ago. To be joining these names as Chairman is something I couldn't be more proud of. Living up to the standards they set will be no easy task. However, I'm thrilled to have the chance. I'll certainly try my best.