The Alfred Dunhill Links Championship got life back to normal on the European Tour for a strong October schedule, including a three-week Spanish swing of events.
First up, though, in Scotland the Auld Grey Toon lived up to its name for once, bringing some horrific conditions for once to the tournament that brings celebrities, businessmen and sporting personalities together.
Danny Willett started off a run of really good victories with a superb win at the Old Course having survived atrocious conditions over the four days. A year blighted by injury, and covid and all sorts of off-course drama had left the former Masters Champion surviving one of his worst years to date as a pro. But time and again Danny bounces back with big victories, reminding us all of what a talent he is when things are rolling his way. This could easily be the springboard to a rise up the rankings once again, and remember, Danny has unfinished business with The Ryder Cup, I wouldn't put it past him to make the next team in Italy, having missed out at Whistling Straits.
Madrid hosted the Spanish Open at Club De Campo in the heart of the city and it was heartening to see Jon Rahm attempting to win his national open for the third time. The crowds came out in droves to see the World No.1 chase down the title but his Spanish compatriots also turned up in force, too. Another player who had fallen from his peak this year was Rafa Cabrera Bello. Strangely enough I spoke to his father on the first tee in Gran Canaria earlier this year and he told me his son had been trying to hit the ball further and things hadn't worked out too well.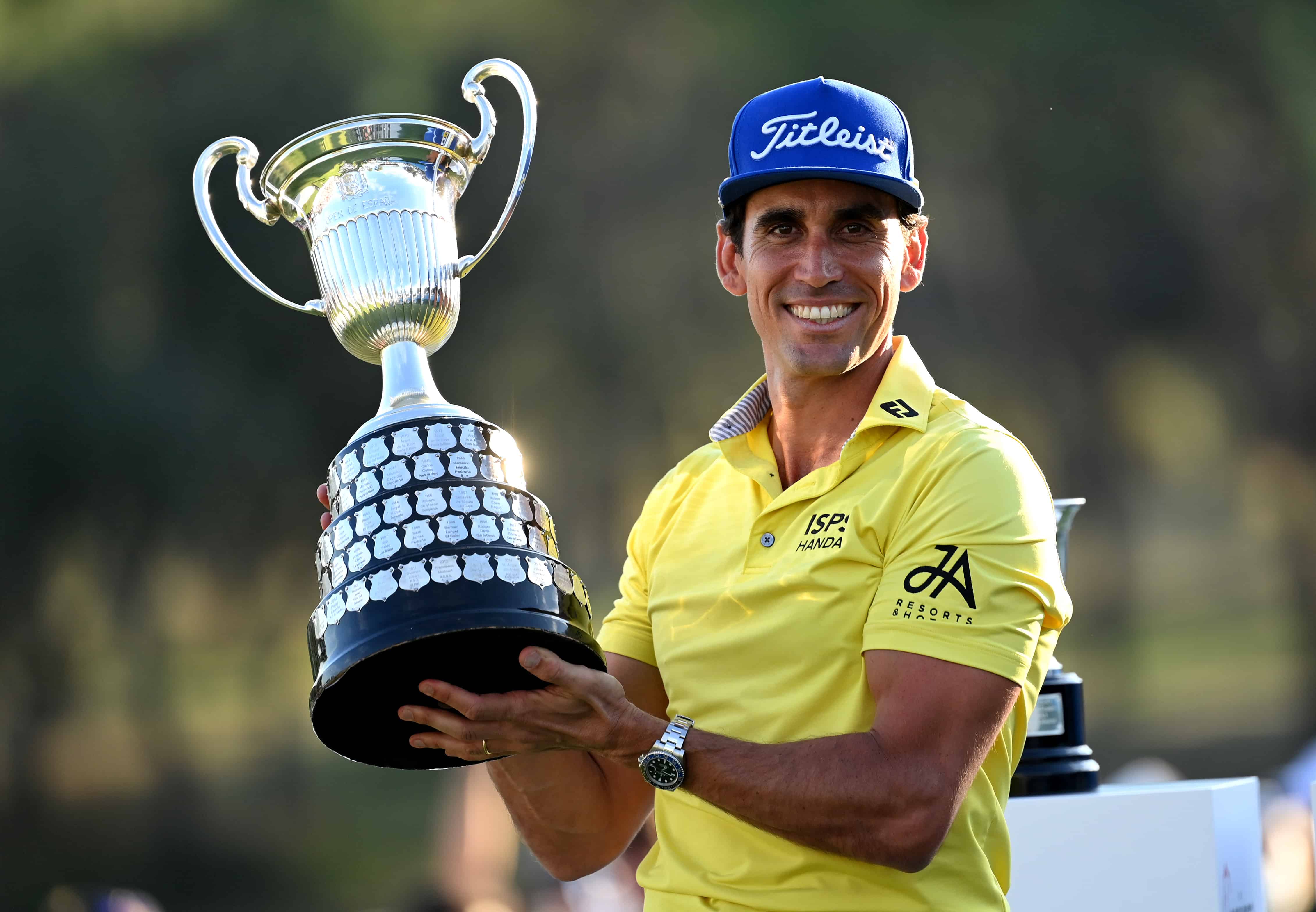 I always thought Rafa's strength was his straight-hitting but you can't have both things at once. That's the way the game works, I'm afraid. So, it was tremendous to see another former Ryder Cup player take the spoils on an exciting Sunday afternoon in Madrid, on a course that required accuracy instead of distance. Horses for courses they say don't they.
Valderamma, Europe's most frustratingly brilliant venue, if I can describe the course accordingly, hosted another great addition of the Estrella Damm Andalucia Masters. John Rahm joined us again, proving that Valderamma cares not for reputations, just accurately hit golf shots. By missing the cut to the dismay of the fans, yet to the delight of many one of our Ryder Cup players, Matthew  Fitzpatrick, fresh from the disappointment of the result at Whistling Straits showed his class once again. Hitting fairways and greens is Matthew's strong-point, and when the examination requires just that, it was no surprise to see the man from Sheffield win convincingly at one of our premier venues.
Travel the World
Finally, on we moved to Mallorca and Santa Ponsa 1 – a last minute event put on at breakneck speed by all concerned. What a beautiful Island Mallorca really is, and as a European when we hear of Magaluf we think of too much drink and too much noise,  and frankly too many Brits enjoying both of the former. I have to say it clouded my judgement. It's one of the great advantages about being on Tour, getting to see the world as we work.
Magaluf itself, is situated on as nice a beach as you will find anywhere, and, sure enough, there are plenty of places to party. But move one beach along the coastline and it's calmer, then another and it's calmer still, and on and on you can go seemingly forever. There is simply something to suit everyone.
We ended up staying six miles away in Peguera, a classic beach-side resort, more popular with families from Europe. I highly recommend it for a few days relaxing, which we did after playing all four days for once at Santa Ponsa. Sometimes on Tour, someone wins the tournament who everyone is pleased about the outcome, and Jeff Winter would be one of those guys. Jeff with his young family in support for the week, finally stepped into the winners' circle. As Richard Boxall once said, in terms of winning: "Jeff is an accident waiting to happen," and so it was, in front of an intimate but vocal gallery the great Dane held off  Spaniards Pep Anglers and Jorge Campillo to seal a tight one-shot victory. Even with the local lads falling just short It was smiles all around, with a feel-good victory to end the month.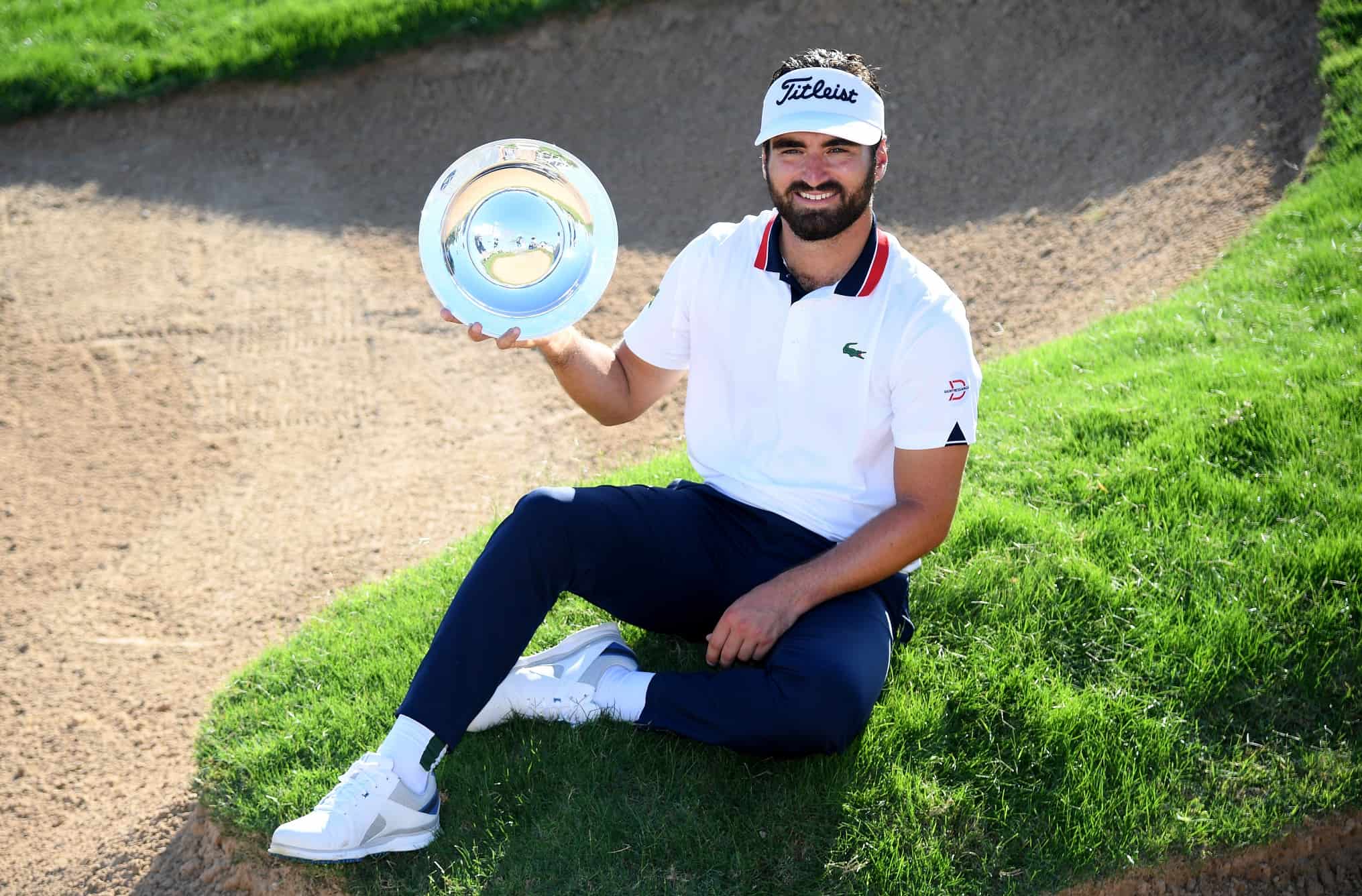 Soon enough we will head to pastures further afield once more, and the Middle East once again becomes the focal point of the world of golf. The welcome addition of the AVIV Championship on the Fire Course at JGE will host the final event of the regular season, before the season's best takes on the challenge of the Earth Course for the prestigious DP World Tour Championship. After a long COVID-riddled season we will once again crown Europe's champion golfer. Last year the drama was incredible with Lee Westwood running out the winner by the smallest of margins. They say 'every shot counts.' Well, if ever that saying was to prove correct, last year's nail-biter was the case in point.
There is no doubt that Dubai and its neighbouring countries and Emirates are our home-from- home, with quality weather and outstanding courses to boot, we European Tour players are always delighted to set foot in the Middle East, and with Ras al Khaimah coming on board next year for the first time and upgrading the Dubai Desert Classic to a Rolex event, our partners in the UAE have become more precious than ever.
Finally, on a terribly sad note, one of our own, former Tour player Fredrik Anderson Hed, winner of the Italian Open in 2010, passed away from cancer leaving his wife and young children behind. Sometimes life seems to make no sense at all. Frederik was another player who was well liked throughout the Tour, and for good reason. He was a kind and thoughtful man, and a dedicated professional. He will be sadly missed, and my thoughts, of course, go to his family. RIP Frederick.