Adrian Meronk made a giant stride towards being the first Polish player to make the Ryder Cup team when he clinched the Italian Open at Marco Simone Golf Club, the venue for biennial tournament later this year. Mind you, at six foot six inches tall, all of Adrian's strides are on the giant side I guess!
What confidence he will bring to the side should he make it, with all the positive memories that come from a victory on the very same course. Right now, the 29-year-old is living in dream land and it's a pleasure to witness.
Marco Simone will be an intriguing venue for sure, and with Luke Donald in charge of set up until the Monday morning of tournament week, he will have everything dialed into what he believes will be to the advantage of his European team. Much like at Le Golf National, expect to see heavy rough straddling the fairways and plenty of drivable par fours. Well, when I say plenty, I mean three, which is a lot by anyones standards.
The course sits on the side of a gentle hill, and with the par-four 16th and par-five 18th being reachable in under regulation respectively, it could prove to be a dramatic finish, with water waiting to grab any errant strokes. I think we can expect many birdies and bogeys as the matches progress. It's also a tough walk so expect some tired legs come Sunday afternoon.
Who will be in each team though? The chase is on and the politics of golf will come into focus more when the final teams are to be selected. Zach Johnson has the unenviable position of deciding what to do with one of the strongest players in the game in Brooks Koepka, who is just goading the establishment both with his incredible golf and his wish to represent the stars and stripes once again. On the US side, I believe this will just come down to team dynamics alone and it's as simple as that.
On the European side, it's with sadness that choices that have been made have led to many of our stalwarts of the game resigning their DP World Tour membership – those being Lee Westwood, Ian Poulter, Henrik Stenson and Sergio Garcia. With Paul Casey, Martin Kaymer and Graeme McDowell in similar situations, it's safe to say our side will have a totally different vibe from years gone by. All eras come and go eventually and there is no doubt that 2023 will see a changing of the guard, but we have many talented players just bursting to get their foot in the Ryder Cup door.
Meronk, Victor Perez, Robert MacIntyre, and the Højgaard twins to name a few, but they won't all make the team. Some will and the energy they'll bring to the team room will only boost the chances of Luke's men having a great week. Let's hope it's another nail-biting finish that keeps us on the edge of our seats till the very end.
Looking forward to future years, it goes without saying that a long list of future captains are, at present, not in the right situation to captain the European Ryder Cup Team, which is a shame for all concerned. It's one of the greatest honours a player can receive. For a couple of decades, we have become used to the captaincy being a one-time only gig, in the main due to the long list of players with the credentials and gravitas to lead Europe's team into battle. The problem we faced was, 'who was going to miss out?' and currently, as things stand, it is all of them. That seemed unfathomable just 12 months ago.
But rest assured, this most wonderful match, a contest between two teams that Samuel Ryder founded for the very reason of bringing the golfing world together, will endure and grow in bringing together a golfing landscape that has been fractured over the last 12 months. Time has a habit of sorting things out and who knows what the landscape will look like in another 12 months' time. For sure, more changes will have taken place, more Majors will have passed, the World Ranking system will have made decisions that are currently under review and goodness only knows what else will have happened.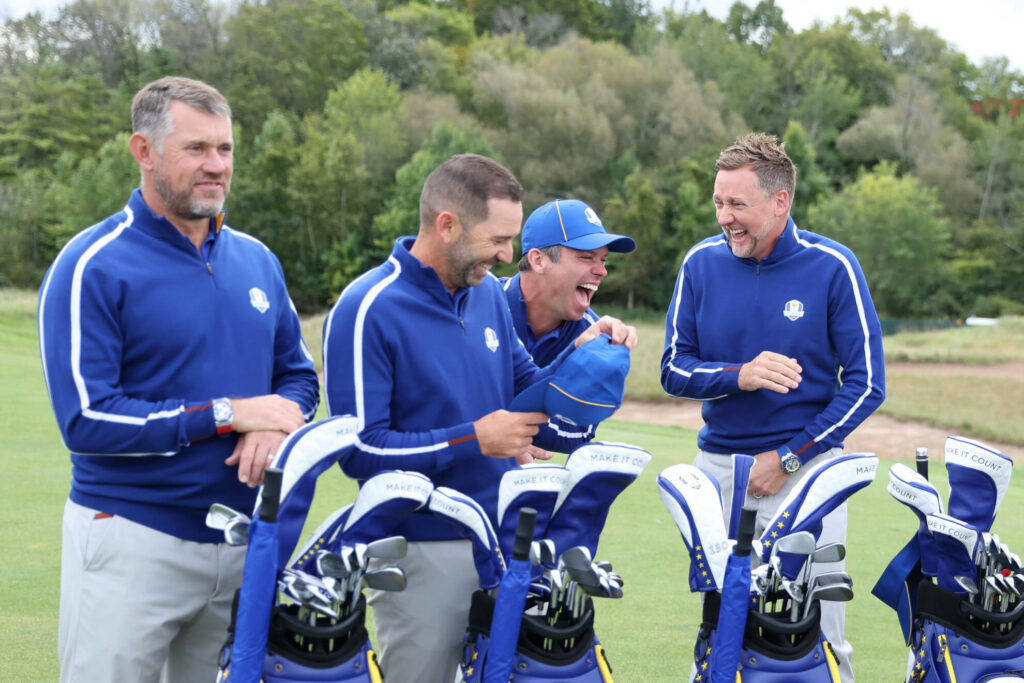 But one thing I feel sure about, 12 European players will be desperate to make the team and 12 more across the pond will feel the same. A former Ryder Cup player will lead both teams, it will be the most interesting two years of their lives, it will consume them and their heart will be on the line for three days straight.
The fans will feel this, they will see what it means to each and every player and they will pay those players back with impassioned support for their boys, and respect for the game as a whole, because that is what golf brings to the table. At the heart of it, golf is a participation sport more than a spectator sport and that's the beauty of it. I can watch a boxing match but have no idea what it feels like to be punched. I can marvel at the speed of Usain Bolt whilst never having ran a timed 100 metres since I was a child. But golf fans play the sport, they know the feelings over those four foot putts, they know what it's like to let down their partner, or to save them for that matter, and that is the very essence of what makes this such a brilliant game. An annoyingly brilliant game, and its why the Ryder Cup, no matter who leads out the teams, will continue to enthrall us for years to come.
Oh, and if push comes to shove, I will happily captain the side. I would be brilliant, and modest, too!