Well, it has been a long time since a Ryder Cup failed to deliver the kind of nail-biting finish that we have been accustomed to.
However, one has to be honest and say that this year's edition was more akin to Goliath wandering into the arena and smashing David around the head before a stone was launched in anger than the miraculous tales of the underdogs beating the odds that we have witnessed over the years.
Steve Stricker, the humble American Team Captain didn't put a foot wrong, which was exactly what the European Team didn't need. A miss-step here and a bad-pick there may just have made a slight difference to the flow of these matches, played out on the spectacular Whistling Straits, the canvass that the legendary Pete Dye designed some 20 years ago on the banks of Lake Michigan, alas even then, I fear, it would only have made a slight difference to the outcome.
To a man, the US team were simply brilliant. Dustin Johnson became a leader in the absence of the likes of Tiger Woods and Phil Michelson; Bryson DeChambeau played golf in a manner that has not been seen before. His drive on the par five-5th hole was simply incredible. He was left with a mere 71 yards to the pin, so what did he do from there, he pitched it stone dead. That was unreal and totally unbeatable.
We got the W 🇺🇸 @RyderCupUSA pic.twitter.com/vqqAMNci7F

— Dustin Johnson (@DJohnsonPGA) September 27, 2021
Scottie Scheffler came in as perhaps the least well-known player on the US Team and left the week having shown the world just what a great player he is. With no exception, they just put together the greatest Ryder Cup performance from an American Team, 'period' – as the say in the States.
Optimism, we have aplenty when it comes to The Ryder Cup in Europe can only stretch so far and it was incredibly sad to see Padraig Harrington, who, by all accounts from within the team, was a superb captain, standing on the sidelines helplessly watching match after match fall the wrong way.
Alas, in a two-horse race it's always possible that if the stars align for one side then a runaway victory is possible. It's fallen in the Europeans' favour many a time. The K Club in Ireland in 2006 springs to mind. I remember seeing Padraig crowd-surfing in the tented village after that match, a memory that will live with him for a lifetime.
This 2021 loss will, of course, hurt but Padraig can stand tall knowing that he created a superb atmosphere within his Team, spoke with class and lost with dignity, all important aspects of defeat. Simply put, for many a reason, his twelve players were just not as good as Steve Stricker's twelve this time around. No amount of captaining could have turned that around, the cycle had turned in the USA's favour and boy did they take full advantage.
Time to prepare for Rome
Of course, Italy will soon come around, and from a European perspective there were some positives to take from Lake Michigan. Jon Rahm revelled in his role as on-course team leader and forged a solid partnership with Sergio Garcia that resembled Ballesteros and Olazabal at their best.
Lowry brought passion, intensity and, quite frankly, a superb game to the matches and was a joy to watch; Hovland looks set to become a Ryder Cup regular after a performance that whilst not gaining the points it may have deserved, brought him many plaudits, not least for his ability to play with intensity and with a smile. Plus Sergio looked like a player who could go on forever, in this team format.
Thanks to all my team. Wasn't the result we wanted but some great memories all the same. These are the best days of our lives. We were beaten by a better team and I couldn't of got more commitment from you. Looking forward to seeing you rise for Rome. You will forever be my team. pic.twitter.com/0QCLAFqqws

— Padraig Harrington (@padraig_h) September 28, 2021
So all is not lost. This Match might be, but Europe will put up more of a fight in two year's time for sure. Players from previous years will come back into the fold – Kaymer, Rose, Molinari to name but three, and, of course, new youngsters will forge their way to the top of the game over the next two years also with the likes of Canter, Hogaard and Wallace all possibles. But whoever makes the European Team, make no mistake, this US Team isn't going anywhere. They are the new generation. They will be just as tough to beat in Italy, but with a home crowd, preferably one that doesn't 'boo' I should add, and a team that is in form, hopefully, things will return to normal and once more, come Sunday night we will all be on the edge of our seats again hoping for a nail-biter.
Soon enough, new captains on both sides will be selected, and The Ryder Cup will slip from our consciousness for a few months. Europe has a host of options with Lee Westwood heading the list, but having just made the Team, Lee may well feel his playing days are not yet over and having witnessed first-hand what a helpless job being captain can be, it may not appeal to him as much as he thought it would right now.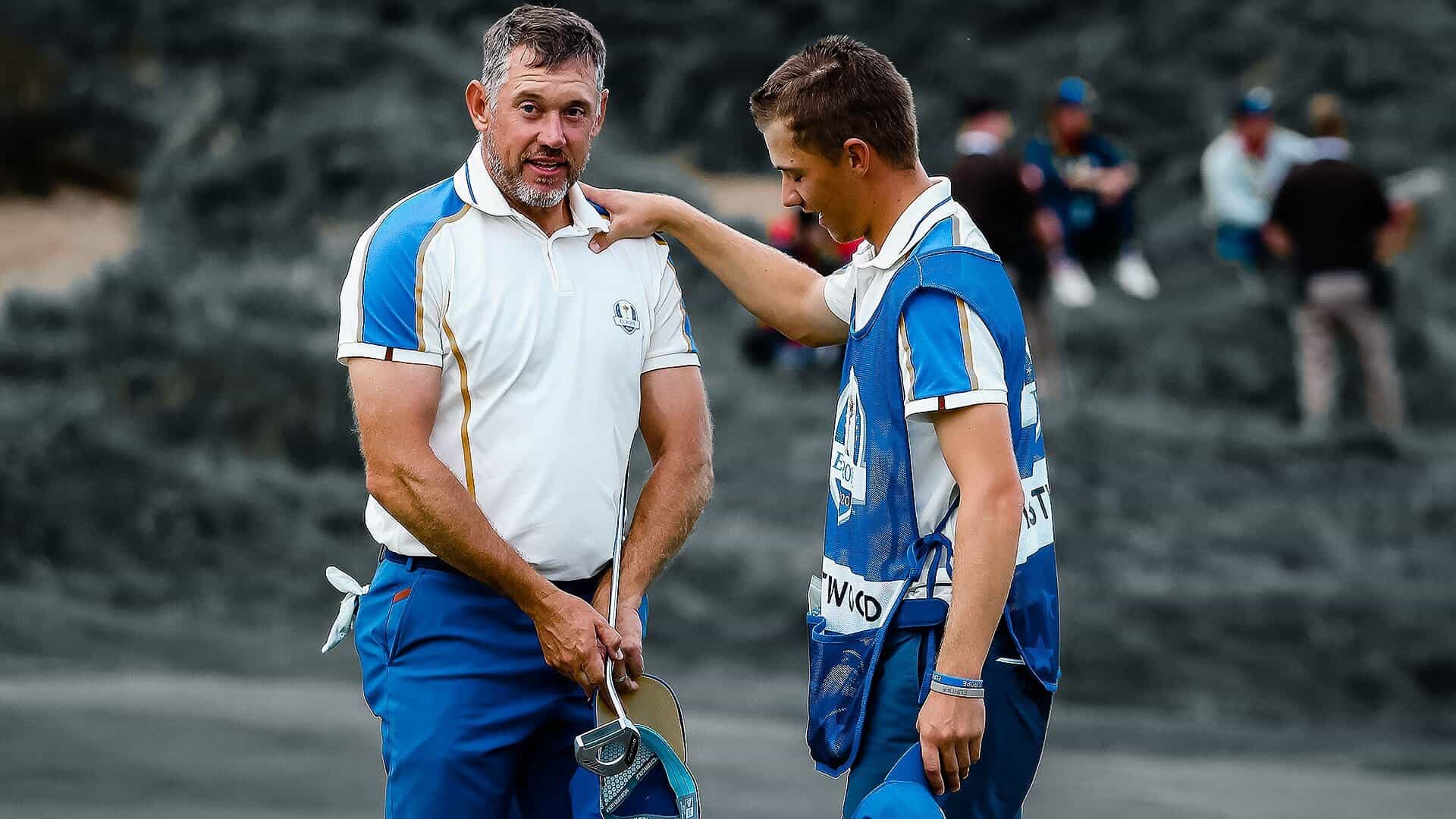 Being captain certainly seems to take its toll on all who take it on from a playing perspective.
So, best let the dust settle for a while. Give the USA Team the time and space to enjoy their stellar victory and take a little time to reflect, not just on what could have been different, but to reflect on the fact that this game of golf can make or break a person on any given day, and all those who go into battle with their reputations on the line in the biggest golf event of all, deserve our admiration.
Win or lose, we know with absolute certainty that they are giving it their all, and when you are watching sport that's all you can ask for.