Last month's Nordea Masters was a special occasion for five-time European Tour winner David Howell as he marked his 600th appearance on Tour. Over the past 24 years, the current European Tour Tournament Committee Chairman has become one of the most popular and respected figures in the game. He now joins an illustrious list in becoming the tenth person to have made 600 appearances on the European Tour after Sam Torrance, Miguel Ángel Jiménez, Barry Lane, Colin Montgomerie, Roger Chapman, Paul Lawrie, Eamonn Darcy, Peter Baker and Malcolm Mackenzie. There have been numerous highlights in his career, from his breakthrough win at the 1999 Dubai Desert Classic, to defeating his playing partner, World No.1 Tiger Woods, to win the HSBC Champions trophy, and representing Europe in two victorious Ryder Cup appearances.
Earlier this year I was lucky enough to be invited to Veralam Golf Club, the home of Samuel Ryder, the St Albans seed merchant whose idea of a grand trans-Atlantic match has morphed into one of the world's greatest sporting spectacles.
The trophy Mr. Ryder commissioned is in indeed a beautiful one. It's almost as beautiful as the thrill that ensues when, as an individual professional golfer, you are thrown into the environment of a Ryder Cup Team. I have experienced it twice, both weeks were incredible experiences. My written words cannot do them justice I fear.
Career goal
For me, making the team was a career goal. Whilst Jon Rahm may have the world's top ranking or Major triumphs as his goals, my career path was a more gentle journey to the higher echelons of the game, not the quick sprint that he has made. So when I arrived in Detroit in 2004 I was, quite literally, living my dream. Dreams can take all sorts of wild plot diversions however and they are very rarely straightforward, in my head anyway. I was well aware that the potential for heartbreak and humiliation are just as plausible as heroism and glory. Put bluntly, when you play in The Ryder Cup your reputation is on the line, at least it felt that way to me. Growing up, my first memories were of Tony Jacklin with his radio in hand watching Faldo and Woosie, Seve and Sandy at The Belfry. To a teenage golf fan it all looked so exciting – great moments of joy, of success, of exhilarating last hole triumphs. As a 14 year old I remember that the American superstar golfers couldn't get the ball over the water at the 18th hole at The Belfry, and that European players could.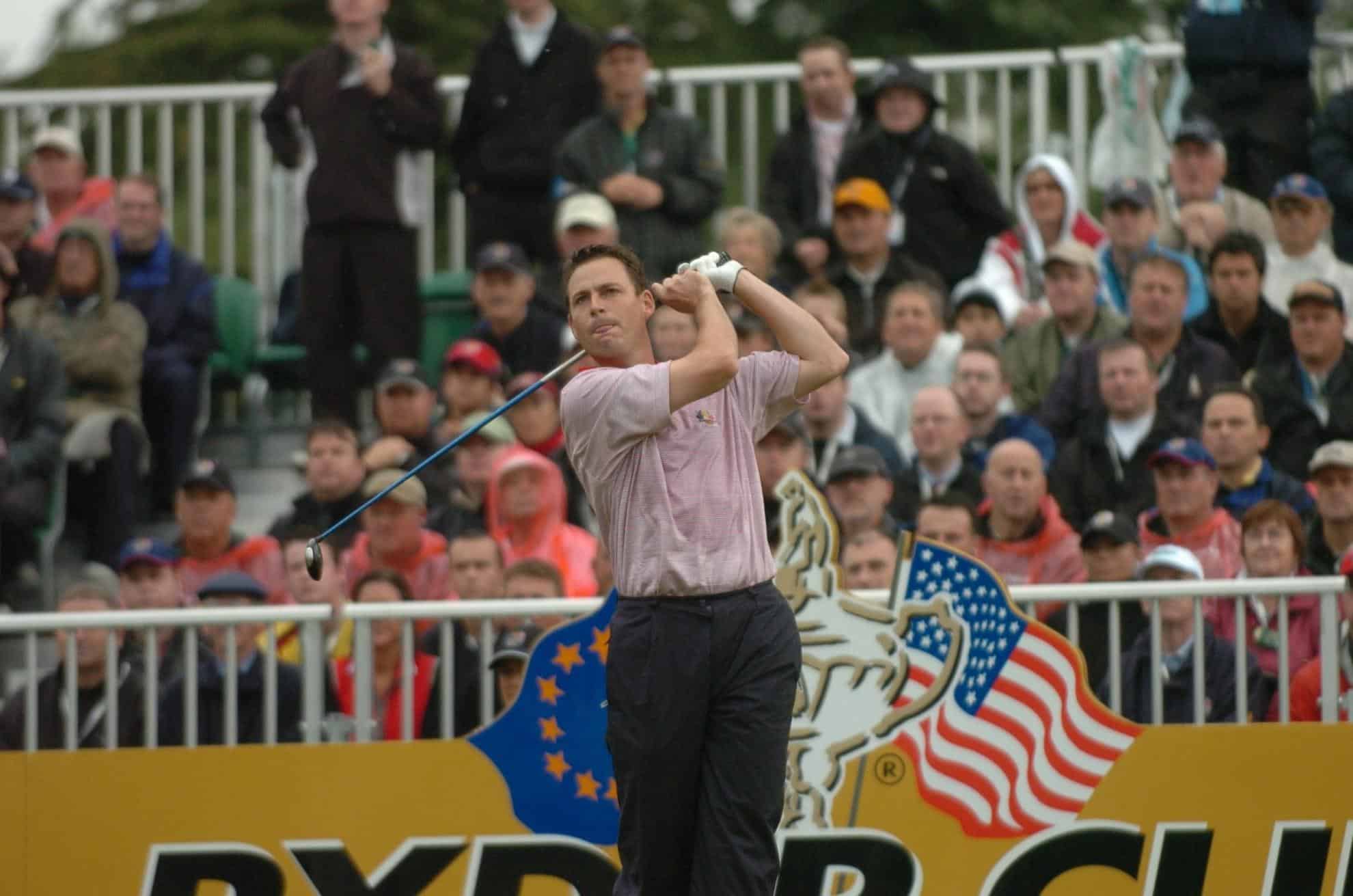 Then I witnessed grown men crying: Mark Calcavechia at Kiawah Island; Lanny Wadkins at the closing ceremony at The Belfry; later Torrance after the thrill of victory, this time as Captain, once again at The Belfry. These are some of the toughest players you could ever wish to meet, and it's the best example I could give you of just how mentally draining playing in The Ryder Cup really is.
First tee buzz
The build-up is intoxicating. Once you know you're in the Team you have about three weeks to prepare. Golf being golf that doesn't mean you are in peak condition. Not all players arrive at a Ryder Cup in a confident mood. Qualifying for the Team is certainly rewarding but it doesn't automatically follow that you are in control of your game. If you are not careful with your thoughts, the event can consume you. Nowadays, all players on both teams are world-class players. They play on both tours, they live in big houses and they have big lives, playing in front of huge crowds. Trying to win Majors is part of all 24 players' lives.
A first look at what the first tee will look like at the 2018 #RyderCup in Paris pic.twitter.com/c1Be8vmIr8

— Ryder Cup Europe (@RyderCupEurope) March 8, 2018
Many have played multiple Ryder Cups and some have built reputations on excelling in the heat of Ryder Cup battle. But nothing will change the buzz of that opening Friday morning on the first tee. This year more than 7,000 people will be in the grandstand that engulfs the first tee. Le Golf National doesn't give you an easy opener. Water stares you in the face right from the get-go. The crowds will have been singing for an hour already, there will be a level of anticipation and excitement that you can almost taste. The players can feel it, the crowd collectively create it, and this year the first tee theatrics promises to be on a whole new scale.
Moment to savour
The visitors will have the honour, and I believe they will choose Brooks Koepka to tee off first. He appears to have ice in his veins, and that's exactly what is required to hit that opening shot. Whilst Bubba Watson likes to keep the crowds cheering as he tees-off, it's the sudden silence, the calm after the storm, that really creates the atmosphere. Quite literally, that silence is deafening. Then, the only sound is of the voices in your own head. That first shot is one of the hardest in golf, and once it's away it becomes another great moment to savour. So it's all set up to be one of the great matches in Ryder Cup history. Both teams are as strong as they have ever been, and Le Golf National was born to hold a Ryder Cup. We know that no other sporting event creates such drama from the very first moment. I'm sure that If Samuel Ryder could see what his event has become he would be a very proud man indeed. May the best team win, and let's hope it comes right down to the wire once again.