Back-to-back Rolex Series events start the year for the DP World Tour is an amazing way to kick things off after the winter break, and both events certainly lived up to their billing.
With a host of star players to follow around Yas Links it made intriguing viewing, especially with the wind threatening to blow away a few egos, as well as a few scoreboards. Wasn't it great to see our old friend Adam Scott golf his ball around this splendid coastal design, and to see Rory have to dig deep to make a birdie and make the cut. It was tremendous viewing for the keen golf watcher, of that there is no doubt.
How often do we witness the world's great players just make it through to the weekend before scorching their way through the field to become a challenger come Sunday afternoon. That's how class rises to the top over time and Rory didn't disappoint, thrilling his fans with a charge towards an unexpected victory. Alas, golf pays tribute to no man and all 72 holes need to be played. In the end, a couple of mistakes on the way home did for the man from Northern Ireland and a top five finish was all Rory could savour on the short trip down the road to Dubai. Although, I'm not sure that was how Rory was looking at things. Sometimes one cannot dwell on the positives like one should do, yet this is one of those moments to fear.
Pieters on a roll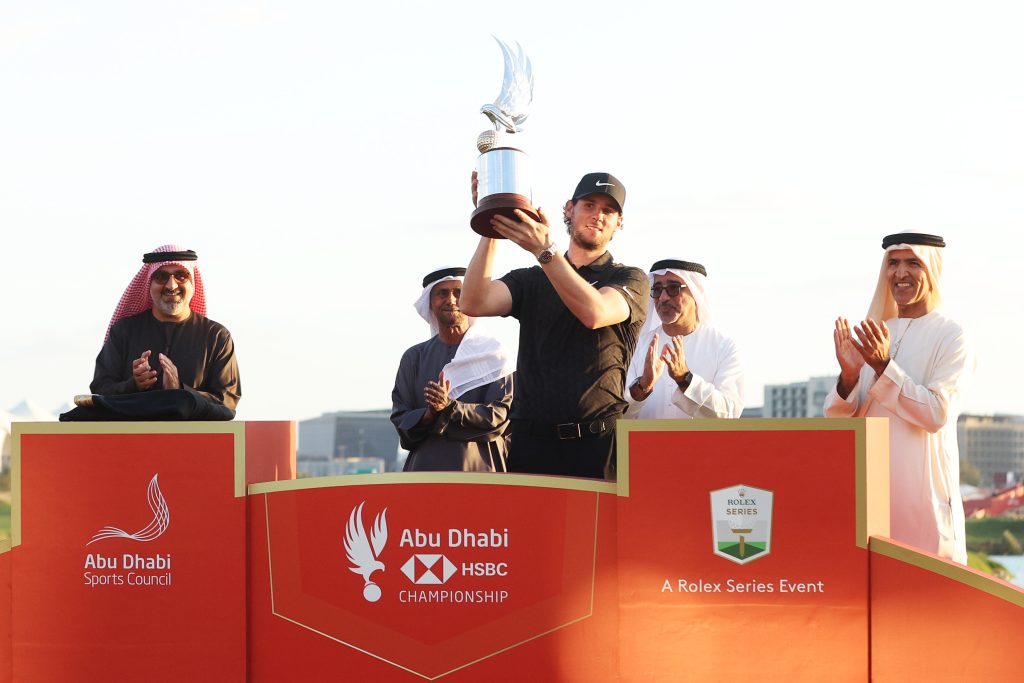 Thomas Pieters, the man with all the ability in the world, one so talented that 36 holes with The Ryder Cup Captain was all that was needed to get a Wildcard Pick from captain Darren Clarke in 2014, has bounced back into the limelight. Hooray for that. Now a father, Thomas has hit the grown-up part of his career, and has done it in superb fashion. A win in Portugal last year catapulted one of Belgium's finest into the mix once more and supplied the much-needed confidence, which, in sport, as we know, is everything.
Sunday in Abu Dhabi required all that was on offer for the Victor, cool heads, something that, at times, Thomas has not found so easy, but, to be fair, when in the mix and firing on all cylinders Thomas has always been able to close the event, and close he did, without a hitch, or, indeed much fanfare for the most beautiful striker of a golf ball you could ever wish to see, left everyone else trailing, back to the big time for a guy who should be gracing the world's biggest stages consistently from this moment on.
Desert Classic had it all
The Dubai Desert Classic has entered a new era, with 'Slync.io' on board as title sponsor and the upgrading to a Rolex Series event, this most wonderful event has had a much- needed upgrade to help entice the world's best to the Majlis Course. A star-studded field assembled on the newly re-laid greens and extended lay-out, and we were greeted by the largest crowds seen for a decade or more. What a treat we were blessed with. The smiling Norwegian with the killer game graced the leaderboards all week; Rory brought his glamorous game with him to the town that sparkles and the newest oldest star in the game Richard Bland, (or Blandy as he must now be known) became a menace that wouldn't go away for the stars of the game.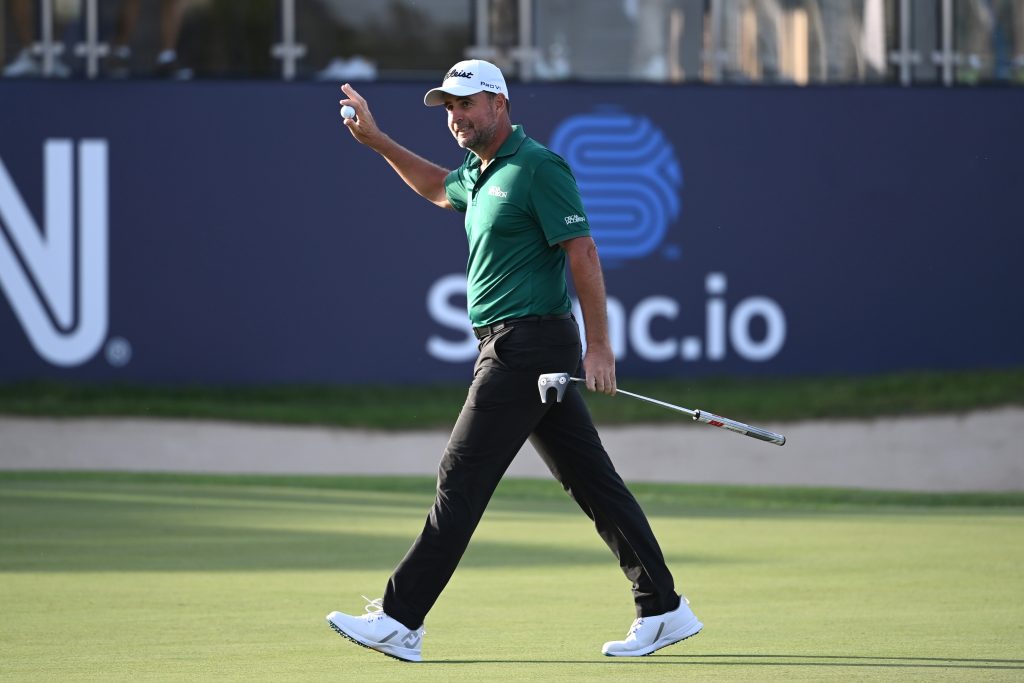 Golf doesn't care about age, or looks, or style, it cares about a clubface that consistently strikes the golf ball in the middle. It cares about attitude and course management, discipline and courage, a steady nerve and endless positivity. This can come some players' way at the age of 23; some never quite get to experience playing under these conditions, and a handful of players may take 25 years of slow progress to reach the pinnacle of their golfing ability. That's a long journey.
'Blandy' is the man to ask who has the sweet smell of success 25 years in the making. How wonderful. On a course that suits a man with more power than Richard can now show the world just what can be achieved with grit and determination, with belief and confidence and a swing that has worked so well for two decades. A surge around the turn, book-ended by a birdie on 17 and then another putt from 25 feet on the last hole to join a playoff, is the kind of golf that 'Blandy' has never played in his life, and this is a man who has played superb golf for most of his life. It's a lesson in never giving up; in having a plan and sticking to it; in trusting their own ability and savouring the moment. What a victory it would have been. Alas, others have confidence, too.
Lay up or not?
Rory has it, in bucket loads, but sometimes confidence can overspill into mistakes, and surely his shot choice to the last hole, from 267 yards to go for the green was a mistake. We all want to be wowed by the world's best players; to see the amazing shot at the crucial moment; but I for one would have been wowed with a classy wedge to ten feet and a putt for victory. As I am sure Rory would have been, too. Still, we don't have a crystal ball, a lay-up into a sanded divot could have been the outcome, after all if a different strategy had been employed, as it is we got to witness a disastrous last hole bogey, Rory had to fly home knowing that his game is a match for anyone once more and Viktor Hovland got to play his last three holes in four under par, to join the most unlikely playoff in the tournament's history.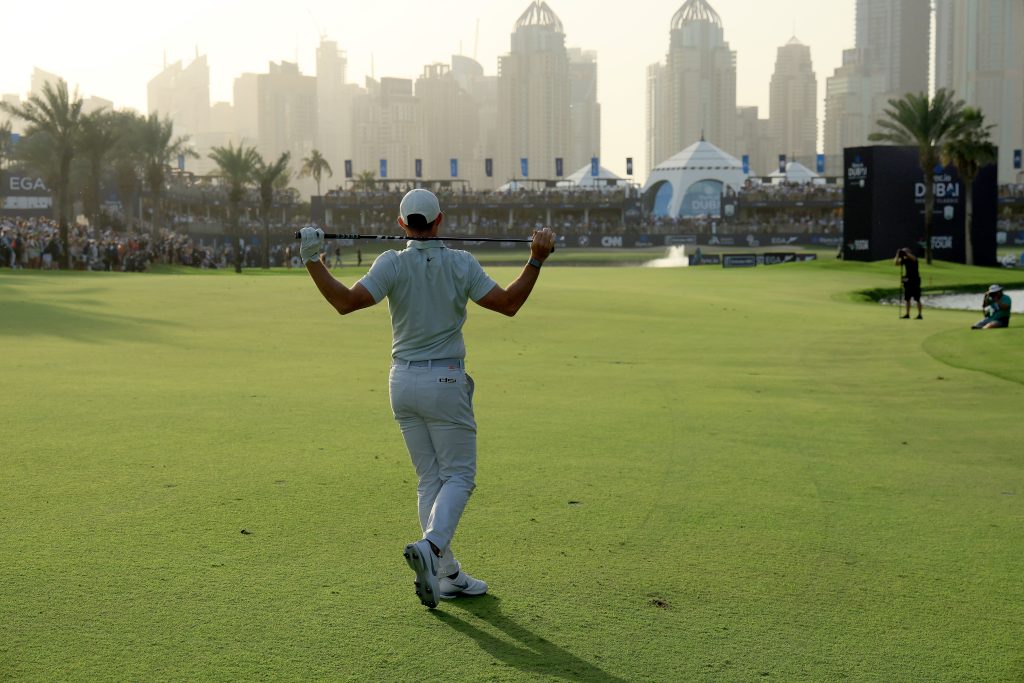 In the end, it was heartbreak for 'Blandy,' and delight for the Victor. They often say there is something in a name, so maybe we should accept that where Hovland is concerned, his parents knew something that the rest of us didn't. Victor is indeed the Victor once more, of a very exciting Dubai Desert Classic.