The Track, Meydan Golf successfully reopened on the 1st May 2020 after just over a month of being closed due to COVID-19 and the club has experienced its busiest stint of the calendar year. Worldwide Golf speaks to their General Manager Tom Rourke, about how the club has coped far better than expected since the lockdown.  
"Prior to reopening the focus was on the preparation of safety measures," says Rourke. "This was helped greatly by Troon Golf who guided us every step of the way regarding the industry standards, best practices and recommendations for the customer journey. With all safety measures successfully in place, Meydan Senior Management confirmed that we would reopen on the 1st May.
"The success was incredible. For the first month of reopening we averaged 96% occupancy each day with golfers in one person per golf buggy, playing in a maximum of 3 person groups. We were busier than any other month this year and even though it was nearly 40 degrees daily.
FEATURE: What was Tiger Woods' handicap when he was at his peak?
QUIZ: UAE Ultimate Golf Quiz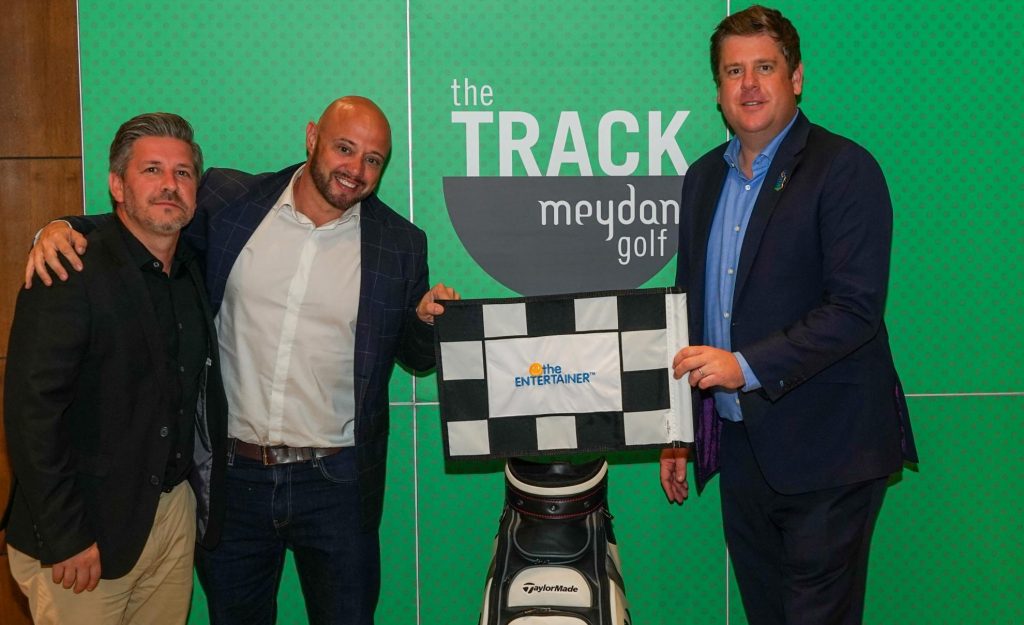 "Opening hours kept adjusting in line with curfew hours but the demand continued and the facility continued to be full at all peak times. The golf professional team have also been fully booked during this period with golf lessons, regulars returning and many new guests taking up the sport for the first time.
"Overall a very successful reopening with safety being the main focus greatly supported by Troon Golf."
The Track, Meydan Golf is a nine-hole floodlit course designed by Peter Harradine which has an amazing backdrop of the Dubai skyline. It's a popular choice for golfers in the region because they have great deals, it's a relaxed and welcoming vibe with music on the range, plus a lot of fun out on the course. It's also available on the Entertainer!