David Laing is well-known to many in the Middle East because of the way he teaches the sport in a fun but productive manner at the The Address Montgomerie, Dubai but at the end of this month his own game will be put to the test when he faces some of the top talents in the sport in the Ras Al Khaimah 2017 Golf Challenge from October 25-28. 
The Scottish PGA Teaching Professional earned this dream opportunity to tee off in the European Challenge Tour's penultimate event at Al Hamra Golf Course after capturing his maiden UAE PGA Tour title on Tuesday with a three-under 69 at Al Hamra. This was two strokes better than Jumeirah Golf Estates' (JGE) Gavin Sutherland, Dubai Creek Golf & Yacht Club's Cennydd Mills and Mikeal Gartner (CV Sports Group) who shot 71s in this dual UAE PGA Order-of-Merit (OOM) event-RAK Golf Challenge qualifier.
Laing spoke directly to Worldwide Golf's Scott Grayston about the victory and the fantastic experience he is counting the days to: "Wow, I'm speechless really. I am very thankful to the UAEPGA and RAK Tourism for the opportunity to compete in a Challenge Tour event. It will be a great experience to test my golf at the Challenge Tour level."
Laing has been escaping the heat and working on his game at the phenomenal facilities at the Address Montgomerie over the last few months which has helped him shoot scores lower out on the course. He added: "I spent time working on my swing throughout the summer using the indoor studio at the Address Montgomerie. That was the difference and where I was able to develop my game."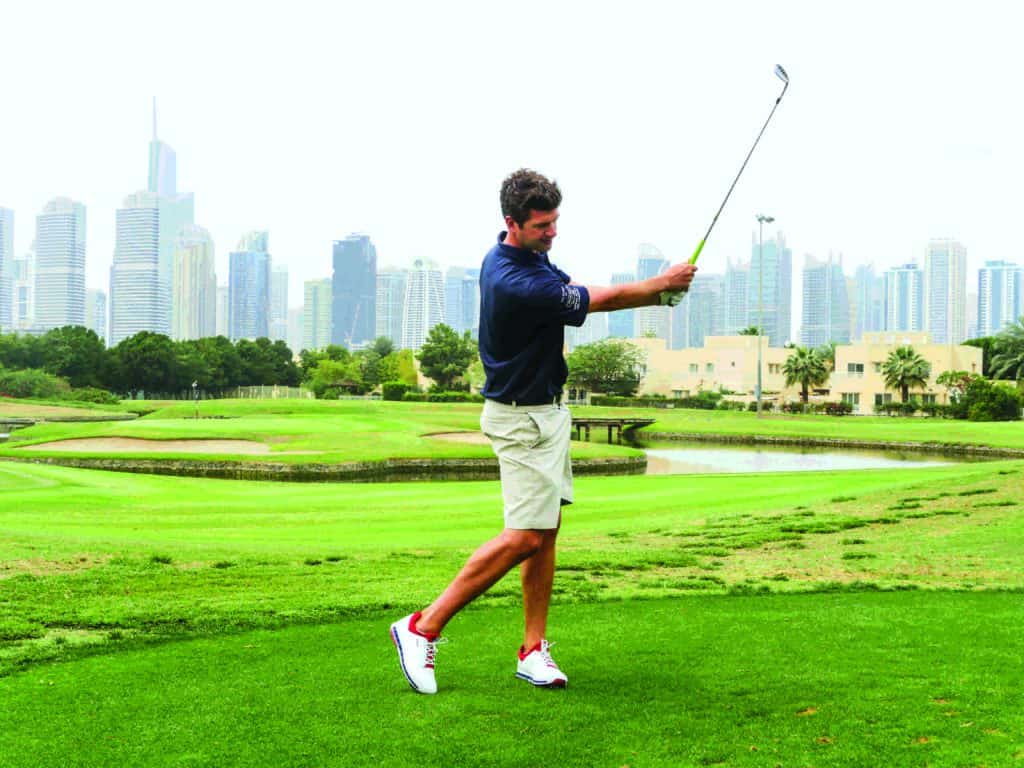 In last year's RAK Golf Challenge, which was won by current European Tour star and Ryder Cup hopeful Jordan Smith, Dubai Creek's employee Mills earned the spot and finished 100th out of 105 with rounds of 77 and 74.
Worldwide Golf wish Laing, who hails from Craigielaw Golf Club in Scotland, all the luck when he debutises on the Challenge Tour later this month.