The gladiators of golf delivered on their promise to present golf's greatest show Friday night (9th Feb) at Jumeirah Golf Estates in Dubai. The Long Drive World Series 2018 season opener saw scores of fans gather to see 12 of the world's best – and 4 wildcard entries –  go head to head as they battled it out to achieve the longest drive and their share of the share of the 94,500 AED (£19,000) event prize pool.  
With four sudden death knock-out rounds, long drive newcomer, James Tait of Scotland emerged as the champion of the Dubai leg of the 10-city series reaching 386 yards, 6 yards over defending Dubai champion – and two-time world champion – Tim Burke's distance of 380 yards in the final round of the event.  Two-time world champion and star of long drive, Joe Miller took home top honours for the longest drive of the evening, smashing out 405 yards in the quarter-finals against wildcard entry Bobby Bradley.
Having started in long drive a mere 9 months ago, the win was Tait's first win ever in a long drive competition. In reaching the final, Tait knocked out last year's second place winner, Ryan Reisbeck with a monster drive of 401 yards in the first round of the competition, defeated wildcard entry Jason Cook in the quarter finals with a drive of 376 yards and knocked out Joe Miller in the semi-finals with 378 yards to Miller's 367 yards.
Speaking of his win, LDWS Dubai Champion James Tait said: "I am over the moon, I'm just in shock and I'm so happy. I just really want to build upon this win and hopefully get another couple of wins this season.  I'm going to give it my all and see how far I can go."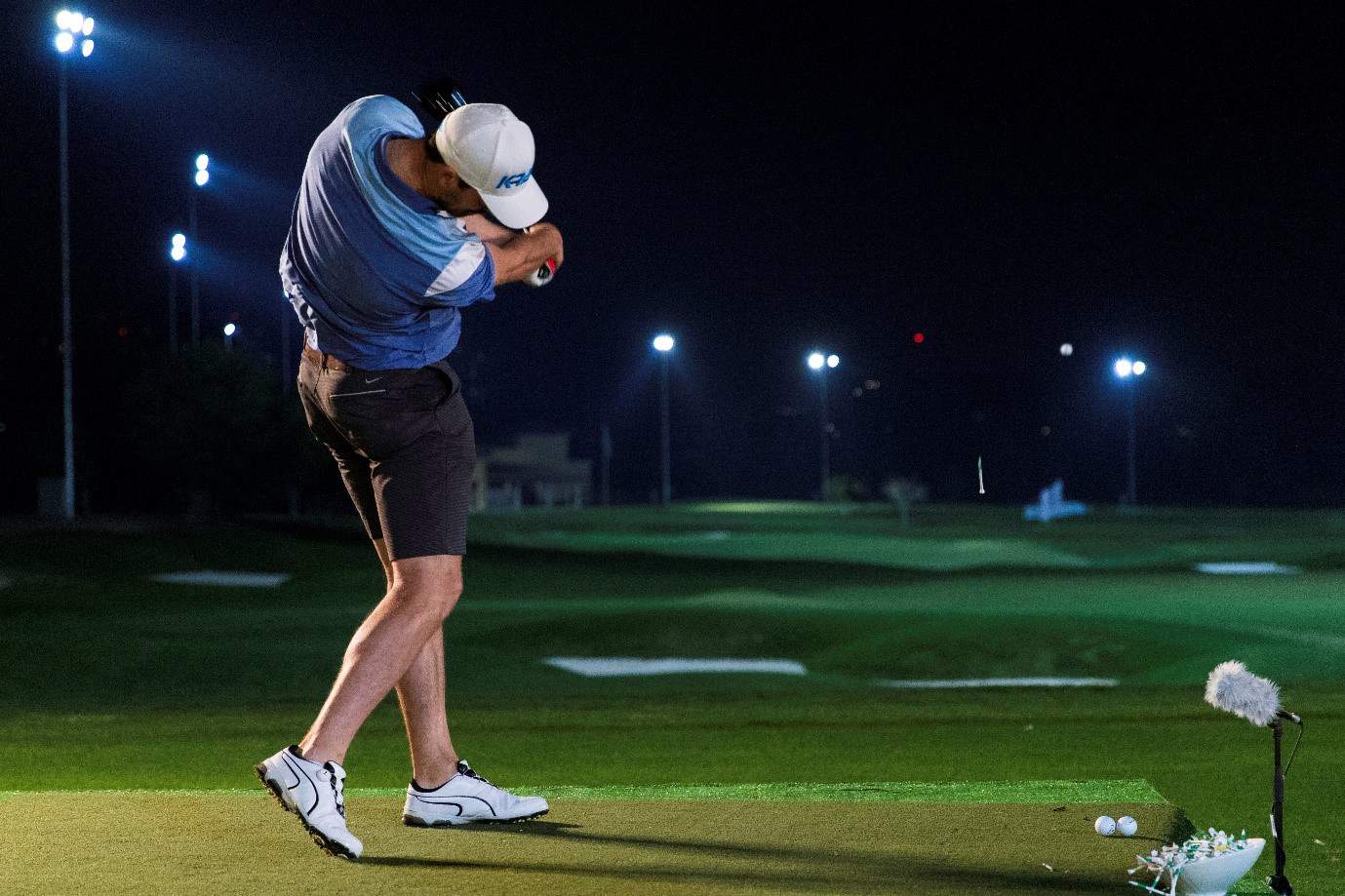 "James represents exactly what the Long Drive World Series is about, and we congratulate him on his win," said Martin Westney, CEO of the Long Drive World Series. "2018 will be a game changer for us as we move to 10 cities globally, further building upon the growing appeal of long drive and attracting new fans –  and as highlighted by James' win –  new talent as well."
The 2018 series opener also saw more than 20 aspiring long drivers descend on Dubai to vie for their chance to take on the stars of long drive.  Those securing the coveted wildcards for the 2018 Dubai event included South African Jason Cook with a monster drive of 401 yards, Canadian Daniel Macintosh with a distance of 391 yards and Americans Bobby Bradley and Paul Hamilton, both with a distance of 397 yards.
Featuring one of sports' most exciting new formats and as one of the newest events on the international sporting calendar, the Long Drive World Series has gained a strong fan base since launching in Dubai in March 2017 to a sell-out crowd with an event format that, in addition to some of the longest drives in the world, includes walk-on music, pyrotechnics, DJs & entertainment, food trucks, sudden death knock outs and a colourful and accessible line-up of stars that, in addition to newly crowned 2018 Dubai champion James Tait, include respective two-time world champions Tim Burke (US) and Joe Miller (UK), Emil Rosberg of Sweden; American Ryan Reisbeck; Ilija Djurdjevic (Serbia); Ryan Steenberg (US), Kevin Shook (US), Will Hogue (US), Maurice Allen (US) Tommy Hug (UK), and Scott Bevan (UK).
Following the Dubai event, the Long Drive World Series will head to 9 other global locations including Mexico (March), South Africa (April), the USA (May), the United Kingdom (June), Sweden (July), Russia (August), Portugal (September), China (October) and Turkey (November).
Along with an expanded calendar of events, 2018 will also see further changes to the format and organisation of the series including overall winner being crowned 2018 Long Drive World Series champion at the end of the season. Competing long drivers will accumulate points on a league basis throughout the 2018 Series and the player with the highest number of points at the end of the 10-leg series will be crowned the overall 2018 Long Drive World Series champion.  Each 2018 event will also see 16 competitors comprising 12 Long Drive World Series players, one pre-qualified local player from each region as well as three wildcard qualifiers.  As in 2017, competitors will be ranked at each event through a quick seeding round prior to the main event. Players will then compete in a series of head to head pairings with the remaining two players progressing to the final.
For more information visit www.longdriveworldseries.com