A lot has changed since Worldwide Golf launched in 1999, both for Rory McIlroy, and golf in general. As our month of celebrations to mark our 200th edition continues, the four-time Major winner speaks exclusively to Thomas Wragg.
Worldwide Golf had just arrived on the scene, Tiger Woods was winning for fun and a ten-year-old rising star was chipping balls into a washing machine on the Gerry Kelly TV show. The year was 1999 and that rising star was the four-time Major winner, Rory McIlroy. Nineteen years later Worldwide Golf has reached its 200th issue, Tiger has won 14 Majors, the Gerry Kelly TV show no longer airs and McIlroy is on the cusp of a career Grand Slam.
McIlroy was brought to the world's attention when he appeared on the well-loved Irish TV show after winning the Under-10 World Championship in Florida, something that his hero Tiger Woods had not achieved.  "I don't believe Tiger ever won that event so I wanted to be the one to tell him that in no time I'd be competing with him," said McIlroy reflecting on the cocksure letter he sent to the former World No.1 after his triumph proclaiming that he was 'coming to get him.'
"I can only suppose that I wanted him to write back to me and tell me to keep up the good work – or perhaps invite me to play a few holes with him! Whatever the case, I really did take a huge amount of inspiration from watching Tiger dominate the game with two Majors in 1999."
The Northern Irishman would follow in the legend's footsteps 10 years later after winning the Omega Dubai Desert Classic with a thrilling victory at Emirates Golf Club in 2009, a year after Tiger had won it for the second time. Back in the 90s Emirates Golf Club was one of only four golf courses in the UAE but as Worldwide Golf started growing so did the region's golf courses.
"I think the golf scene in the UAE has evolved hand in hand with the enormous success story of the region as a whole," said McIlroy who has won two DP World Tour Championships to match his two Desert Classic wins. "From not many courses back in 1999 to today's world recognised and respected championships designs, there has been a demand for golf and world-class events that have followed the UAE's popularity as a superb tourism destination. In addition to golf tourism, transport and the growth of the UAE as a business hub, the European Tour's decision to bring turn the old Order of Merit into the Race to Dubai culminating in the DP World Tour Championship has been an enormously popular move. Essentially, the city had the courses, willingness, and infrastructure to make the Tour finale such a success."
If you could only wear one Omega watch for the rest of your life which one would it be and why?

Rory: That's a very unfair question! I would be so upset having to choose one because I really love mixing up the watches I have and always seem to find the perfect one for every occasion. I have watches I wear casually, ones for dress occasions and others that are completely adaptable for any event. But, given you asked, I'm going to opt for my Speedmaster. Narrowing that down again, It would have to be my Dark Side of the Moon. This is my choice for any occasion – reliable, versatile and classy all at once.
The Race to Dubai has certainly been a success story and success is something McIlroy will be hoping his beloved Manchester United can continue achieving after so many golden years under Sir Alex Ferguson. The World No.8's team of choice comes as a surprise as he reveals that his dad is a Manchester City fan and although they currently have the upper hand in the battle of the clubs, McIlroy has certainly seen his fair share of glory from a team that has been so dominant in the Premier League era. The best of those years was of course 1999 and as our team was busy piecing together the idea of launching a golf magazine in the Middle East Fergie's team was lifting the Champions League trophy to complete a historic treble-winning season and even at such a young age McIlroy appreciated the man behind it all.
"I would nearly go as far and say that my support for Manchester United might have been as much to do with the respect I had for Alex Ferguson as any particular devotion to the team," he said. "Of course I was really young but I was aware of his complete dedication, discipline and no-nonsense approach to the game and players. I was able to see parallels that worked for me and how I would approach my training and practice on the course."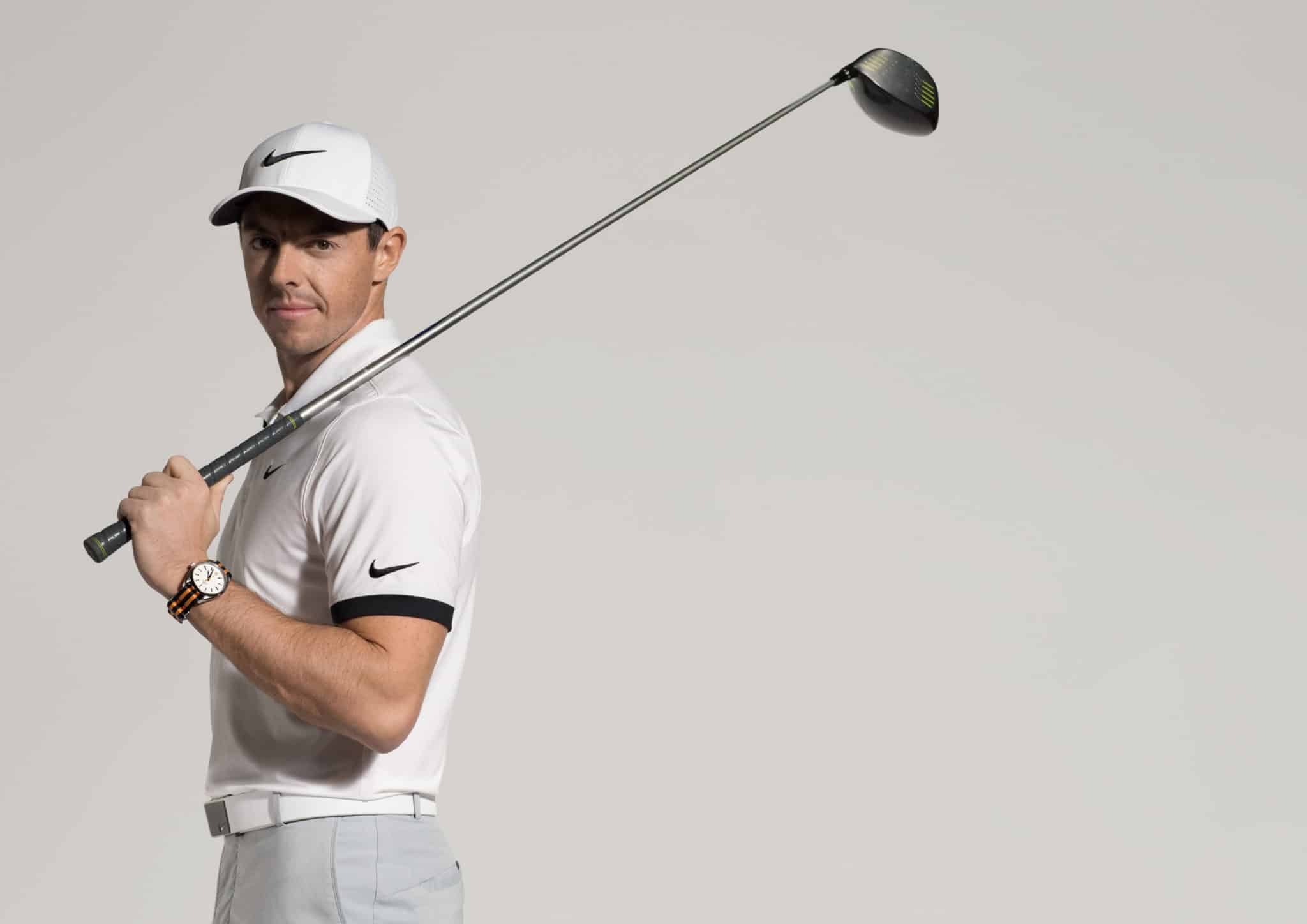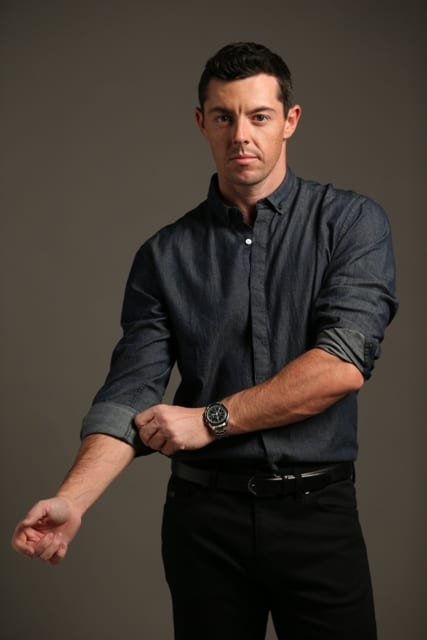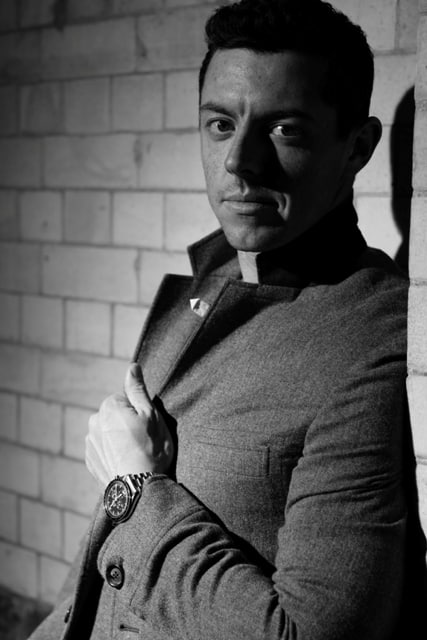 McIlroy will need that no-nonsense approach and complete dedication if he is to go on a win more Majors in his career but he has already shown glimpses that he is back to his best after an injury forced him to miss out the back end of last season. After starting the season strongly with a top three finish at the Abu Dhabi HSBC Championship he went on to finish second at the Desert Classic, losing out by a single shot to China's Haotong Li.
"My 11th year on Tour has just begun and I'm feeling as positive as ever that I can go on and leave a much greater mark on golf than I have to date," said McIlroy. "Turning professional in 2007 does seem like an awfully long time ago but this is a very long road. I don't, in terms of actual years, feel that I'm even halfway through my career – I'm just really excited about the journey ahead. There's no doubt that it's getting tougher year on year to build a Major tally but that's really only an incentive to try and remain both sharp and relevant. I don't want to tie myself too tightly to targets because that's just applying pressure where it's not needed. I simply have to take one Major at a time, try and ready myself in terms of health, fitness, and practice and let my golf do the talking."
His first shot at a fifth Major title will be the Masters and if he was to go and win that he would become only the sixth golfer to complete a career Grand Slam and only the second man after Tiger Woods to do it since Worldwide Golf first went to press back in 1999.
"Congratulations on your 200th edition of Worlwide Golf – here's to another 200 issues of great golf coverage".