It's been a brilliant start to 2018 for Thailand's leading light, Kiradech Aphibarnrat. The 28-year-old clinched his fourth European Tour title in Australia at the ISPS Handa World Super 6 Perth, and has his sights firmly set on The Masters as he gets to grips next month with Augusta National for the second time in his career. The likeable Aphibarnrat, who is known as 'Asia's John Daly' has been working with master-coach Pete Cowen since early last year and this, coupled with a change in diet and fitness regime, has seen his game soar. He earned a spot in the WGC-Mexico Championship in the build-up to The Masters and he is confident of performing well when he plays alongside the game's elite for the biggest purses and prizes.
Worldwide Golf: What's been the key to your good results so far this season?
Kiradech Aphibarnrat: I've just kept my head down and played the way I always have done. I need to continue to stay calm and patient, keep hitting the ball as well as I have been doing and I'm sure more good results will follow.
Talk us through your victory in Perth and what it meant to you?
KA: It was an awesome week. I'd been working so hard and getting close to where I wanted my game to be and it finally all came together with a win. In that format for the final day, playing six holes against an opponent, every shot is exciting. The victory meant a lot. When you focus on something and work hard for something, it means that bit more. I'd been trying my hardest, but I kept on finishing second. However, I didn't give up. I just kept on trying hard until I got it done.
How have you found working with Pete Cowen on your game?
KA: It's been such an excellent experience. You can see from my results. Since working with Pete he has certainly improved my game, which is great to see. When I first started working with him it took me quite a while to get my game going. Although I appreciate that it always takes a while to get used to change. Since we both now have that understanding between each other, my game has been on fire.
How easy is he to understand with his broad Yorkshire accent?
KA: Ha-ha! Yes, I did find it a bit of a struggle. It's important that we both have to try and understand each other, but so far, so good.
You've lost a lot of weight since working with Pete – is there anything in particular you've done to cause this change?
KA: I've spent a lot more time in the gym than previously and I also control what I eat now. Carbohydrates used to be a big part of my diet but I have cut them down. I eat a lot of meat and protein to try and get my body in the best shape so I can go out and compete with the best.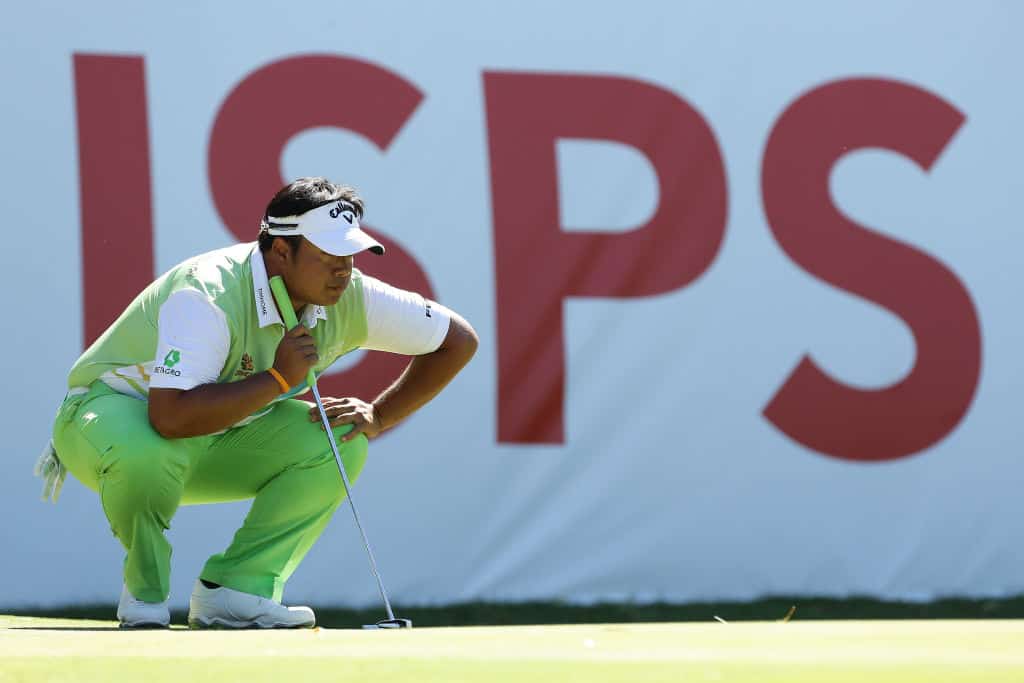 In addition to carbohydrates, has there been anything else?
KA: Yes, I've got a sweet tooth and I've had to give up sugary treats and desserts – that's been really hard.
Victory in Australia must have done wonders for your confidence. How are you feeling ahead of the rest of the season?
KA: This is the best I've ever felt about myself. My body, golf swing and the mental side of the game is feeling good.
I still have a lot of work to do and a lot of golf to play, but I hope to have a big season. I can't thank my mental coach,
Lee Campbell, enough. My attitude on the golf course has been much better. I had never seen a mental coach in my life before and it's been a big change. Every day you see something different. I'm not moody on the golf course and I'm staying patient over my shots. When you stay patient, you don't lose concentration.
You're on record as saying that The Masters is your favourite Major – why is that?
KA: I used to watch it on TV when I was a child, and when I saw the Green Jacket being put on the winner it gave me
goose-bumps. I finished 15th two years ago so, hopefully, this year I can do even better. I feel I can compete in any event around the world. If I can sink the putts, I have a chance. The way I'm striking the ball is the best I've hit it in my career.
Who did you look up to when you were younger?
KA: I was a big fan of Tiger Woods when I started to play golf. He was such a big name out in Thailand, which really helped me improve my own game because I wanted to be Thailand's Tiger. I would always check his results at every tournament and try and keep tabs on what was going on in his life.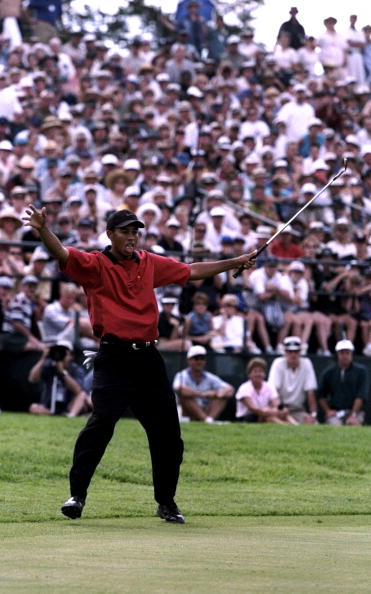 Did any member of your family play golf?
KA: My dad used to play a lot on the weekends, so I would go over to the driving range with him almost every day after work. That's how I started playing the game.
Is golf a lot bigger in Thailand now than it was when you were growing up?
KA: Yes, definitely. Golf is massive in Thailand these days. When I started playing golf 20 years ago there were very
few courses but now there are plenty to choose from, which is good to see.
Do people get excited in the streets when they see you in Thailand?
KA: A lot of golf fans in Thailand look forward to us coming out and putting on different events out there. It gives them a chance to see the best players doing trick shots or a golf clinic. That's always good fun.
You have a decent record at the Abu Dhabi Championship, with a fourth-place finish there last year. How much do you enjoy coming to the region and competing in tournaments here?
KA: I love the events in the Middle East so much and they are all played at such fantastic courses. When I first
came to the UAE I couldn't believe they had made all this grass grow in the middle of the desert! The layouts are
kept in such great condition, so hats off to everyone who has been involved in making these beautiful courses.
Apparently you're the Asian John Daly, what are your thoughts on that?
KA: I feel honoured to be compared to such a legend of the game that has two Major titles under his belt. It would be great if I could get anywhere near that in my career.
Do you drink as many beers as he does?
KA: No but I drink a lot more Diet Coke than he does!