The locker room, 2008 at Royal Birkdale and Greg Norman had just turned up to casually pull on his rain gear, pop on his spikes and head out to do battle against the elements and, of course, Padraig Harrington. I had just stepped foot into the same locker room looking like a drowned rat having just missed a six-foot putt on the last for a 66.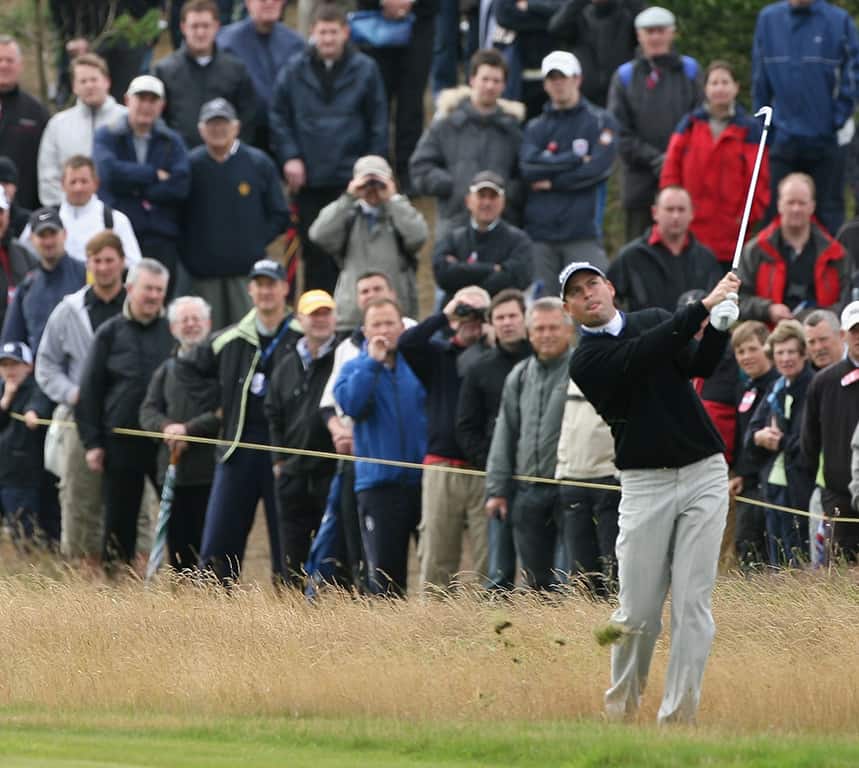 Greg had noticed my nice round and took the time to congratulate me on my good day's work. I wished him well, took a shower, dressed and hopped into my car to drive back to Surrey. It was when I reached the south side of Birmingham that I realised I was coming to a point of no return.
Radio Broadcast
I was listening to the radio broadcast on the car radio and, amazingly, I still held the clubhouse lead. Every time someone came close to jumping ahead of me they faltered. Glued to the radio commentary I started to slow down. Here I was with two hours of play left and I'm now far enough away to not be able to get back in time for the prizegiving. Awkward to say the least.
Super Harrington

Ian Poulter finally put me out of my misery a few minutes later with a 69 to finished second before Harrington made an eagle on 17 to come home in 4-under par to retain his title.
Royal Birkdale is tough

So what's the point of this little anecdote, you're thinking? Royal Birkdale is tough, Harrington won with plus 3; O'Meara ten years before with level par. Sure, both times the elements played their part but that's the whole point of The Open isn't it? It's a battle against the course, the wind, the rain, or even occasionally, dusty burnt-out fairways, so let's hope for the latter next month!
Claret Jug

Who do I fancy to go well? If I look at the top ten players in the world, three would jump out at me, and not the top three, interestingly. Garcia, now that he's broken his Major duck, I could easily see holding aloft the Claret Jug. He's a great shaper of shots who's in superb touch with the short game, and with green speeds that are not scary fast, I could see it happening.
You're making us blush, @thesergiogarcia pic.twitter.com/NXO4OZDR5I

— The Open (@TheOpen) July 17, 2017
Prime Candidate

Alex Noren, presently 8th in the world ranking, with the best scrambling stats on the European Tour, has got to be a prime candidate. One thing you need to be at Birkdale is a scrambler. Strong as an ox and coming off an amazing victory at the BMW PGA Championship at Wentworth with a final round 62. Anything is possible for Noren.
It has been a very happy #WorldEmojiDay here at @RoyalBirkdale_
Hashtag #TheOpen to use ours! pic.twitter.com/LcZYXlWI3P

— The Open (@TheOpen) July 17, 2017
Chances at the Majors

Of the Americans I rate Fowler's chances the best if the weather is poor. He's a great putter, and he's won the Scottish Open so he knows how to play links golf and what to expect. He keeps on giving himself chances at the Majors, much like Sergio has done. Fair enough, he has not taken his chances of an early Major victory but, rest assured, one will come along before long. I could see Rickie becoming a bit of an Open Championship specialist in the future.
Feel-Good-Factor
Dropping down the ranking just a little, the name Justin Rose hits me in the face. Can you remember the scenes in 1998 when as a 16 year old kid he pitched in at the last to finish in 4th place. Just imagine the feel-good-factor that must come along with that. Rose is a Major player now. Much like Faldo he bases all his efforts around being up for the Majors. I played with Justin in round three of last year's Open and was astonished to learn that he had spent the whole of the previous week playing and practicing at Troon. It didn't pay off but it does show how single-minded he is about the biggest events. If Justin is fit he may well be a force to be reckoned with.
Outsider
If you fancy an outsider, why not take a chance on Chris Wood. The Englishman has run close twice in The Open, finishing in 6th place at Birkdale in 2008 and missing a play-off with Tom Watson and Stuart Cink at Trump Turnberry by one. Not many know just how good Chris Wood is on an Open Championship course.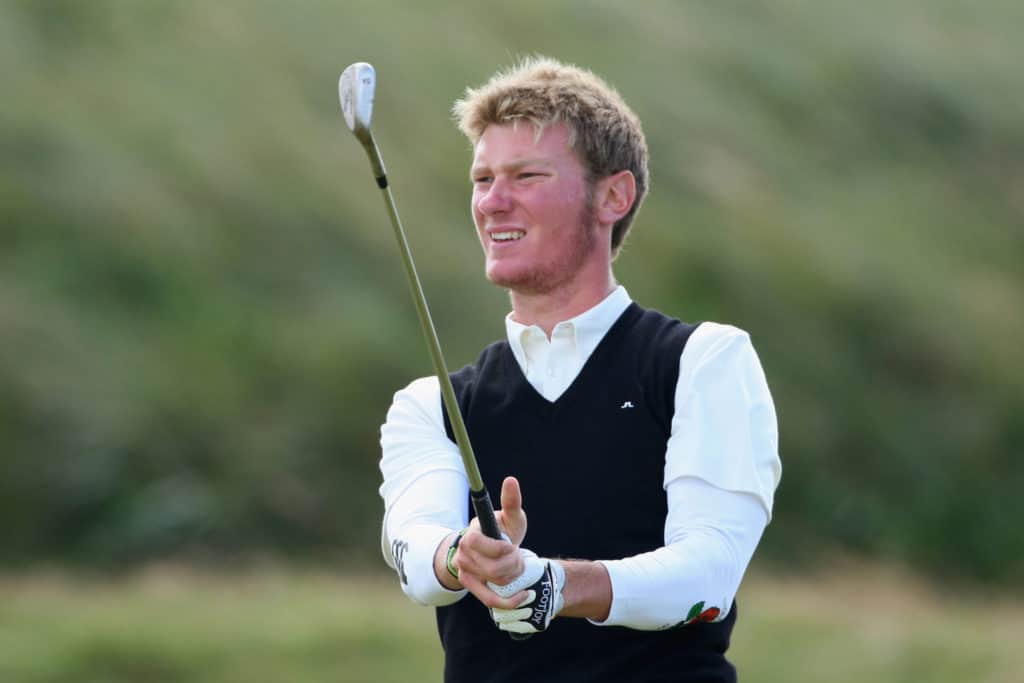 Run for his Money

Finally, it will be interesting to see how Harrington fares. He's had surgery this year, and is not in the form of his life for sure, but Greg Norman gave him a run for his money last time, so maybe Paddy can turns the tables on the youngsters himself this time. Now wouldn't that be enthralling viewing.
Huge Smile

As for me, at the time of writing I won't be at this year's event. However, with three more Rolex series events to come and a few spots in all of them up for grabs I am still hoping to make my 15th appearance. If I'm there I will have a huge smile on my face, and will hope to finish with a flourish just like I did in 2008.