With a world-class, internationally renowned professional golf tournament on a stunning new course, Saudi Arabia is beginning to realise its potential as a burgeoning golf destination – and there is plenty more to come from the Kingdom.
The Royal Greens Golf & Country Club (RGGCC) is set to welcome another star-studded field of Major champions and Ryder Cup heroes next month when the second instalment of the Saudi International Powered by SoftBank Investment Advisors gets underway. The course, arguably the most spectacular in the Kingdom, is open for all to play and with the nearby Bay La Sun Hotel & Marina offering a perfect place to stay, the first steps towards Saudi Arabia becoming a thriving golf destination have been taken with a confidence and purpose that has made the world sit up and take note.
The Championship course at RGGCC was designed by European Golf Design and despite only opening in 2017 already finds itself sitting among the very best and most strategic courses in the Middle East. The beachside layout offers stunning vistas over the Red Sea, with none more dramatic than on the par-3 16th hole where the glistening water frames the entire left-hand side. In addition to the seaside element, the course is characterised by closely manicured surfaces, enhanced by the creation of wadis, lakes and dramatic native landscaped areas. Inspired by its surrounding Arabian desert, the wadis meander their way through the layout and play a significant role on numerous holes, and complimenting the 18 holes is a state-of-the-art academy where you can brush up your skills before putting a scorecard in your hand.
Bay La Sun Hotel & Marina
Just down the road from the golf course lies the flagship hotel of King Abdullah Economic City – the award-winning Bay La Sun Hotel & Marina. With a choice of accommodation, there is something for all guests to enjoy and in addition to the modern, airy suites and rooms there is a gym which includes a jacuzzi, sauna, barbershop and spa. If relaxation and pampering isn't high up on your agenda then you can hit the Bay La Sun Club where there are bowling alleys, pool tables, a virtual golf course and car simulators to be enjoyed. Bay La Sun Hotel & Marina is also the first hotel in KAEC to make business a pleasure with conference facilities and meeting rooms located within the Bay La Sun Club. Dining options include the Seasons Restaurant which offers an around-the-world experience of international cuisines with tailor-made menus – be it from the à la carte option or from the buffet.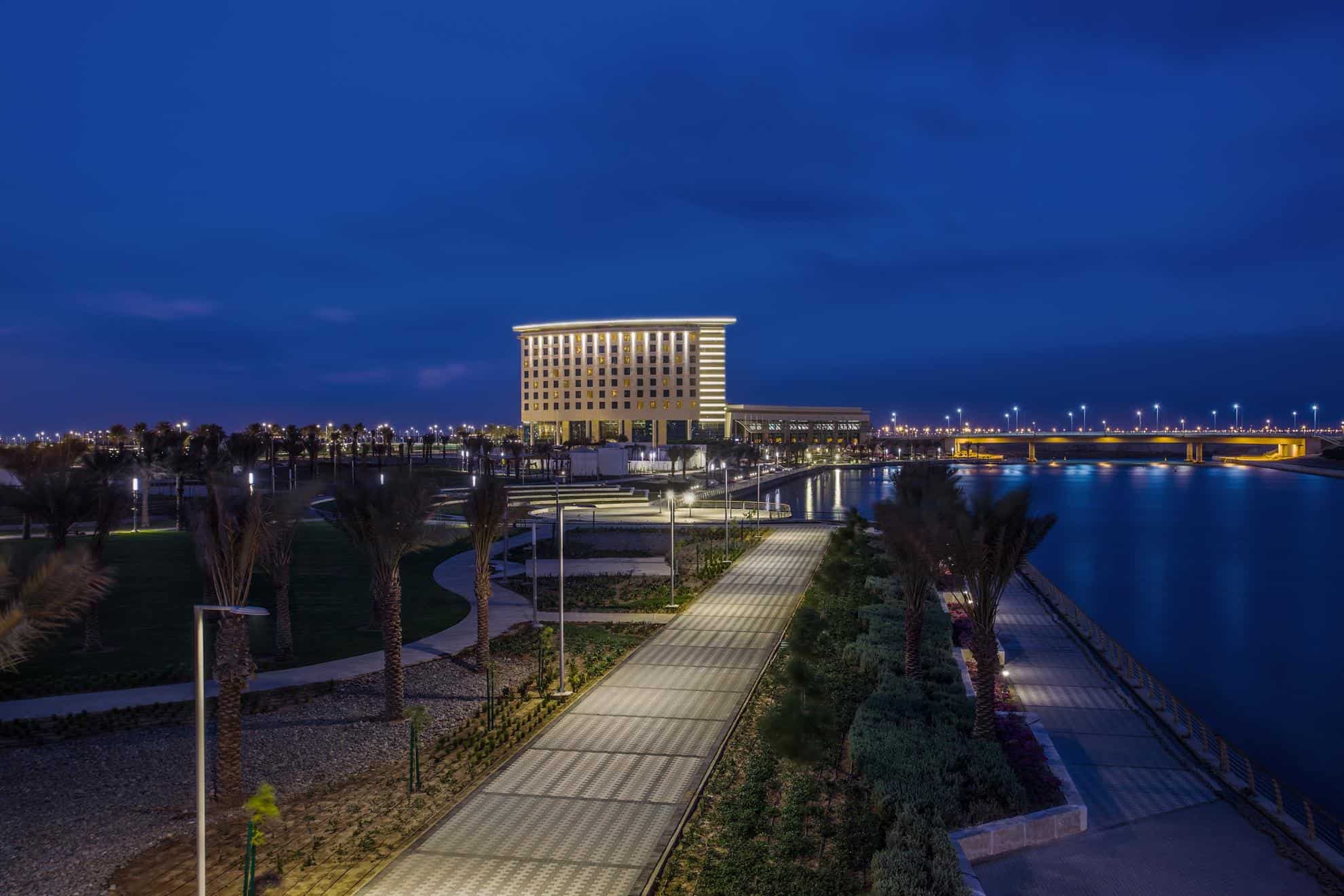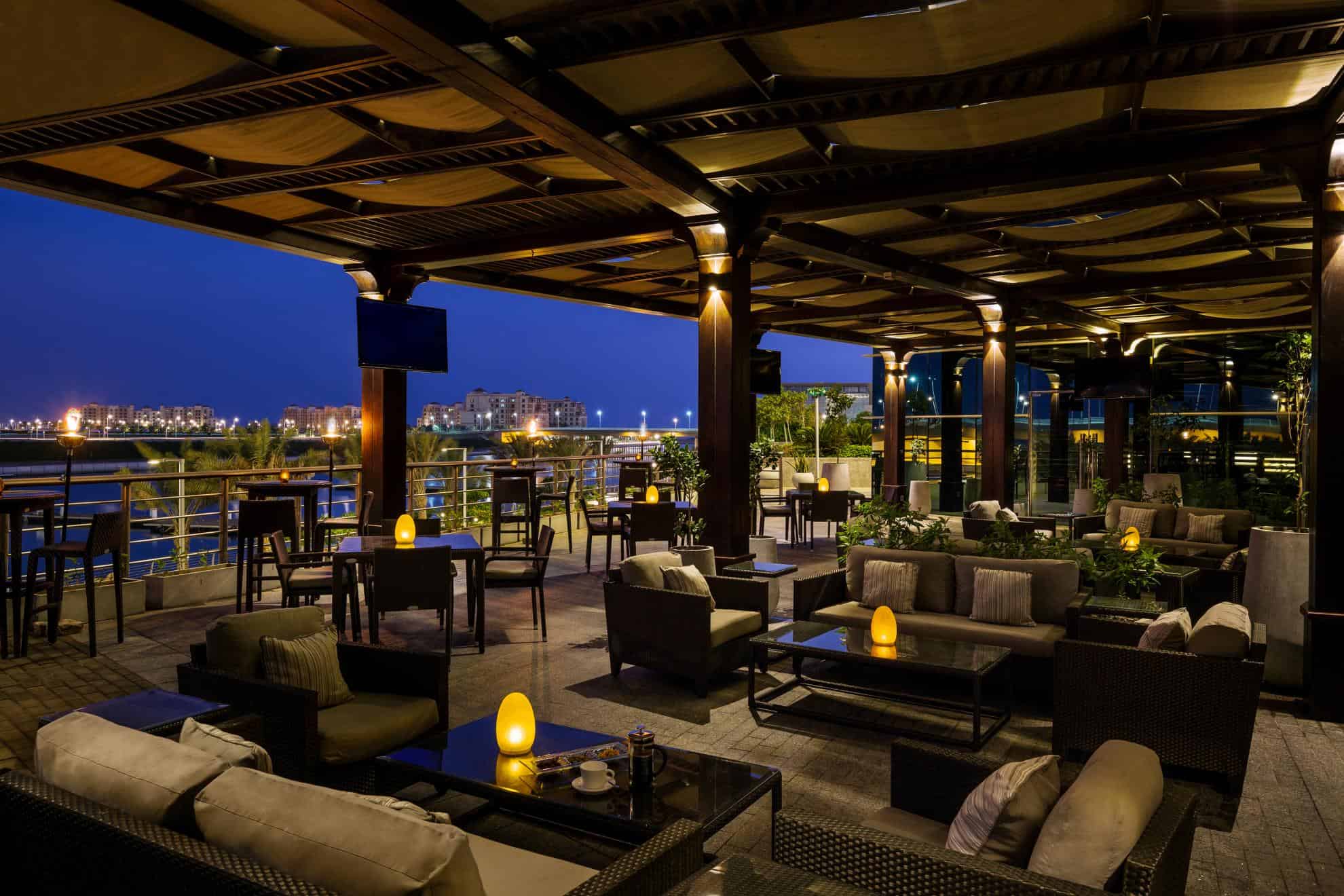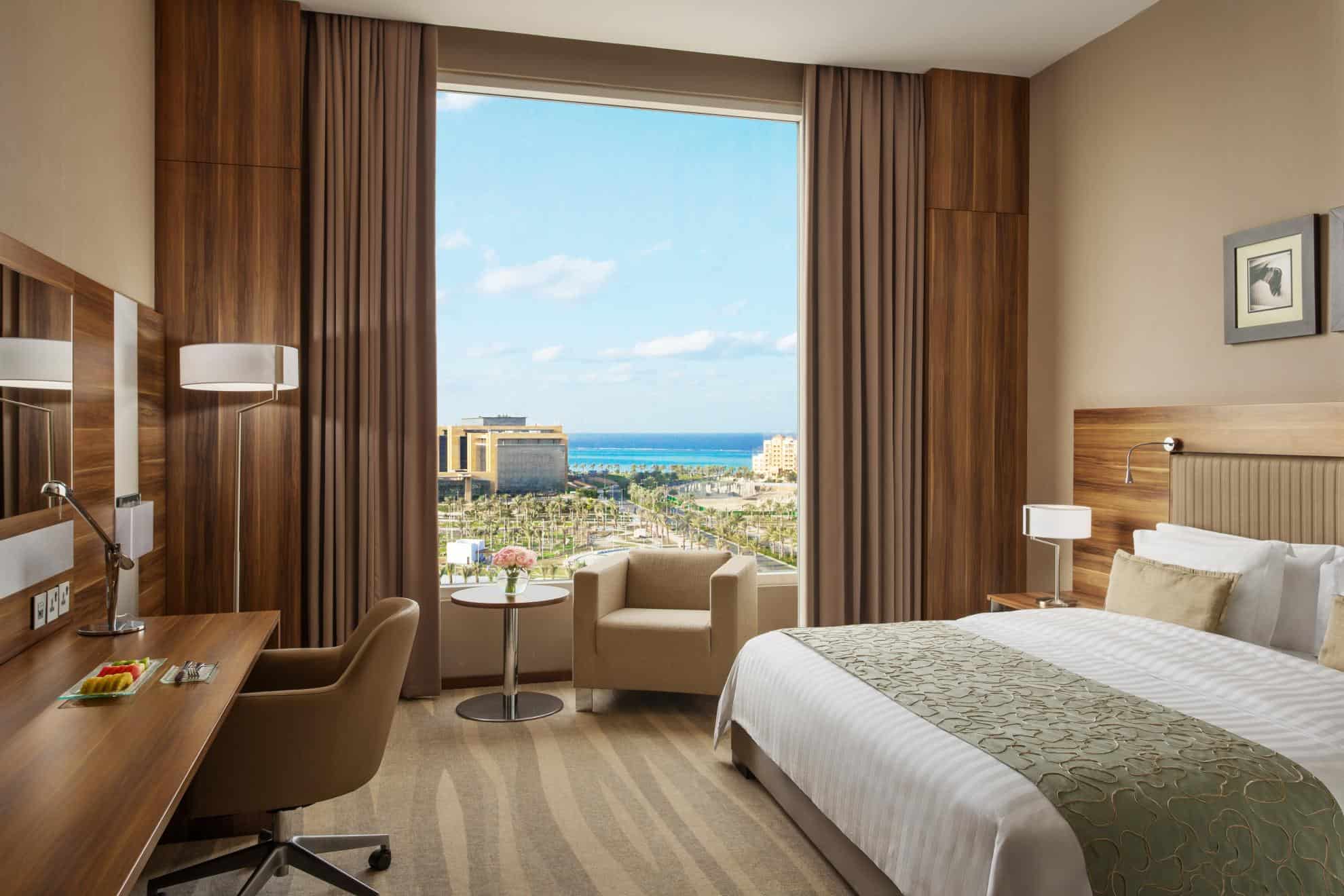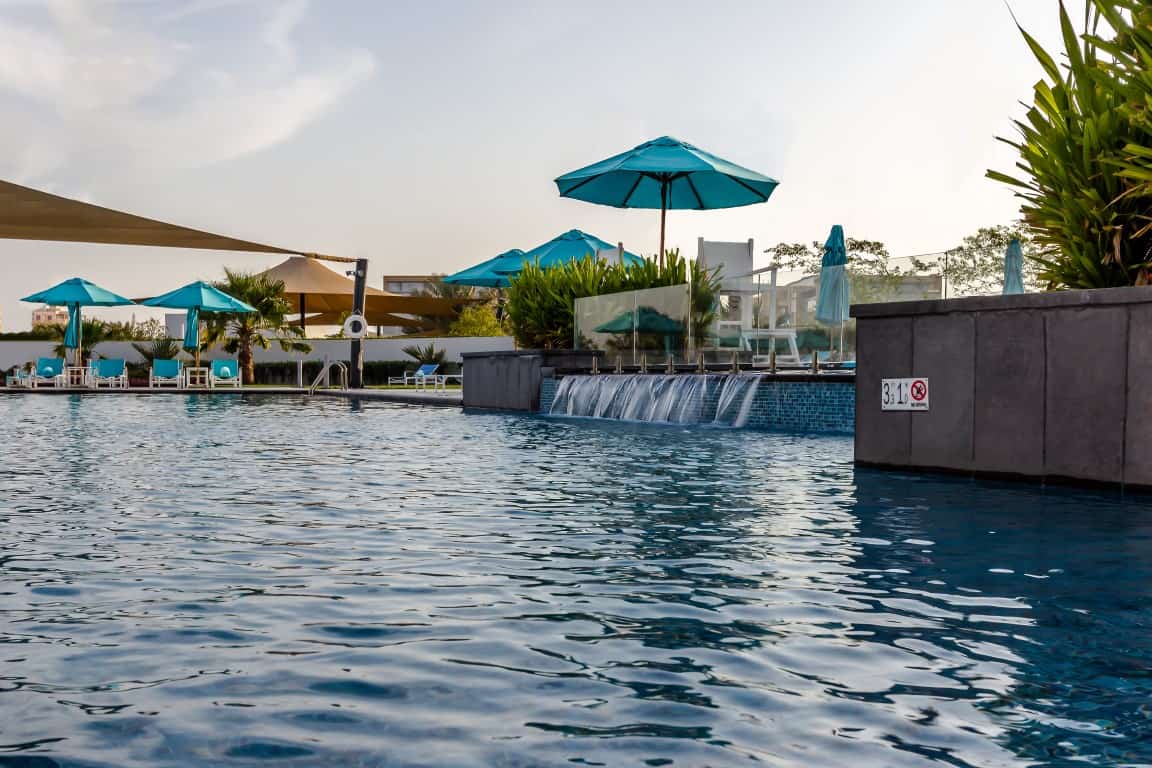 Another great choice is the Views Hotel & Residences which offers panoramic views of the Red Sea from its selection of rooms and suites and has a wealth of places to relax and unwind after a day on the course including an outdoor pool and a beach walk where you can sample the sea breeze. The vibrant city of KAEC is a bustling hub for leisure and business and the Views Hotel & Residences is dotted with a variety of recreational facilities making it a perfect place to lay your bags during your trip. With an agenda to grow the game of golf among Saudi Nationals and welcome visitors from overseas, officials in the Kingdom are keen to see the game – and participation – flourish.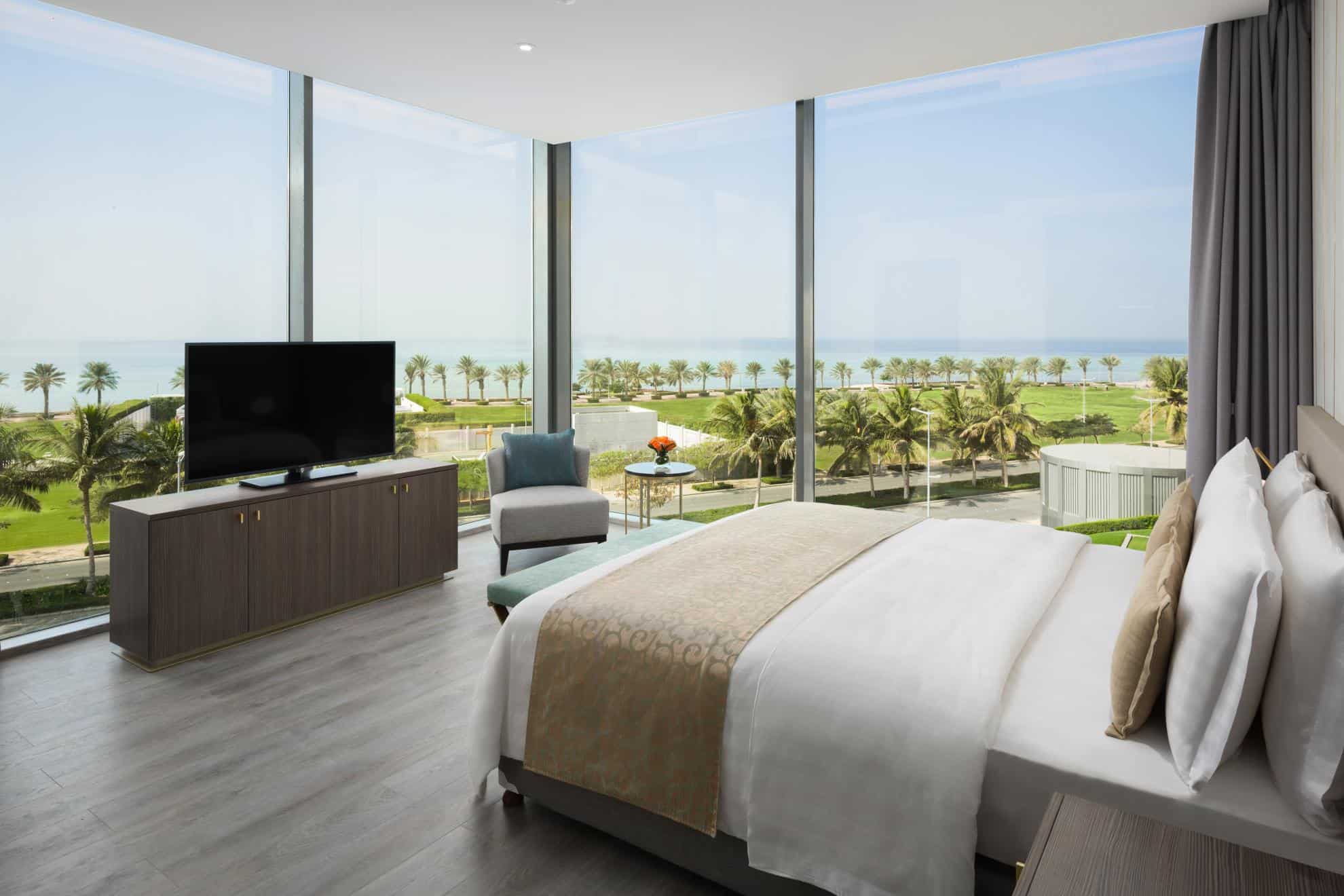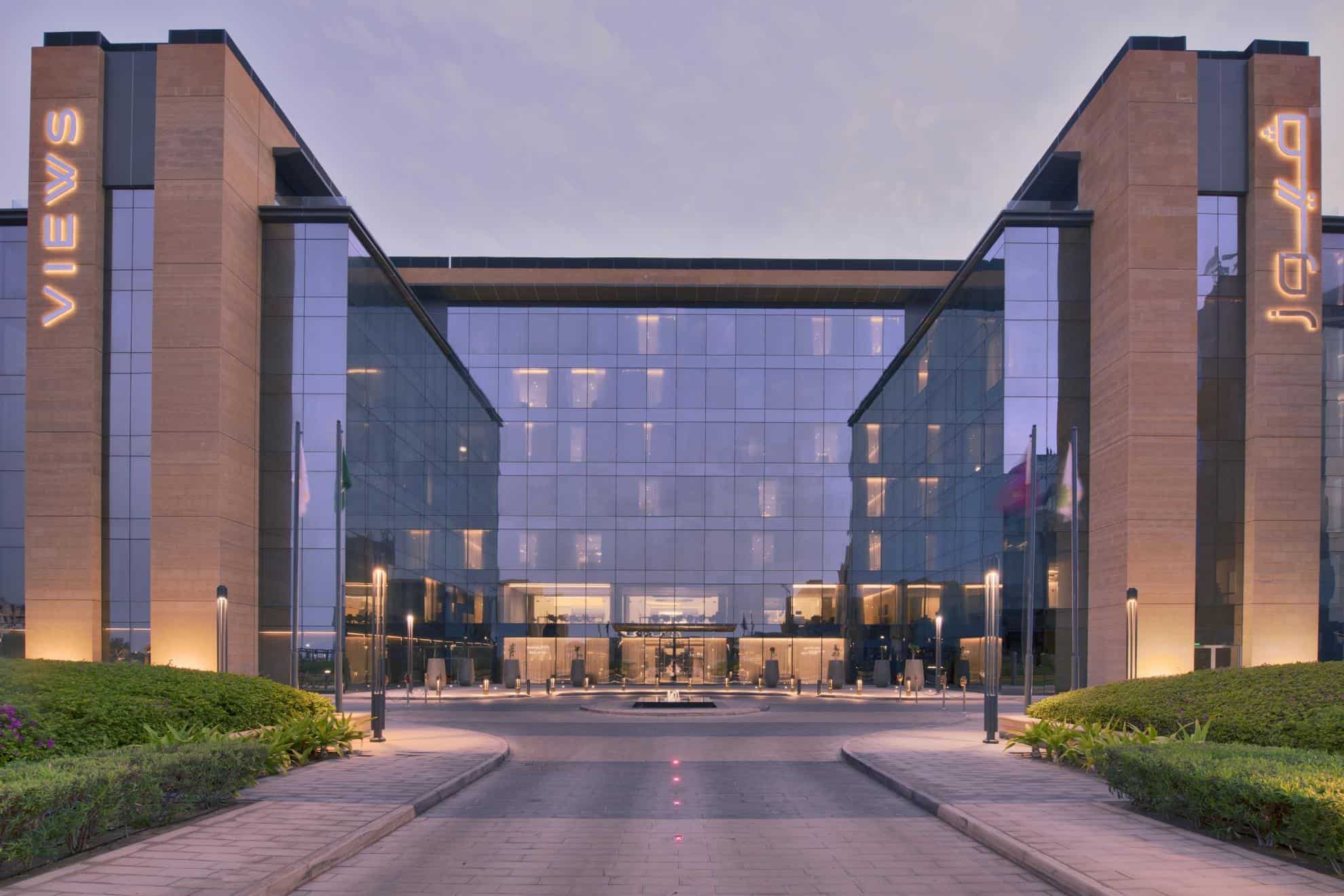 "We realise and embrace how important sports is as a platform to nurture and develop the Kingdom's youth," said Ramzi Solh, CEO of Tourism & Hospitality at King Abdullah Economic City (KAEC). "However, without quality sports facilities capable of hosting global events and supportive and enabling government bodies and sports associations, you cannot build an ecosystem where youth can aspire to compete.
Award Winning Standards
"This is where KAEC is making a difference, specifically in the niche sports sector such as golf. We developed an award-winning championship golf course where the facilities and services go beyond the professional golfer and we are able to market the venue to all segments to raise interest in golf as a sport. "Golf Saudi has of course been a tremendous support and is really spearheading the effort Kingdom wide working with government to establish the ecosystem and we are honoured that KAEC's Royal Greens Golf & Country Club is an integral part of this ecosystem today and beyond.
"Saudi is today undergoing a dynamic tourism sector transformation and is welcoming the world with open arms. Regulations and policies propelling the growth in this sector for domestic and international markets are evolving at an unprecedented pace and investment in this sector, both from the public and the private sector, is gaining tremendous momentum with the launch of projects like the Red Sea Project, Amaala and Qiddiya. Here at King Abdullah Economic City (KAEC) we will complement and support the Kingdom's drive to become a leading destination and are well positioned as a niche sports, leisure and business tourism destination along the Red Sea coast with efficient and high-speed rail connectivity to the airport, downtown Jeddah and the holy cities of Mekkah and Medinah.
"Over the last 10 years, the KAEC has developed a portfolio of award winning hospitality, sports, leisure and recreational assets including the iconic Royal Greens Golf & Country Club. "We are able to offer integrated experiences and excursions for golf, diving, sport fishing, and entertainment. Our portfolio of will continue to expand with Beach Resorts, a Motorpark and other tourism experiences."
---
The seven grass golf courses in Saudi: