Big things are happening in Oman. The Sultanate has been on a determined business and tourism development drive for the past few years with golf playing a key role in shining the global spotlight on a country blessed with some of the most stunning natural assets in the region.
Al Mouj Golf in Muscat, home of the European Tour's Oman Open, may have been the 'poster boy' and the country's burgeoning golf tourism initiative but Oman is blessed with five grass courses – four of them in Muscat – and a huge variety of well priced world-class hotels and restaurants, making it an ideal choice for fairway seekers from around the region to visit for a golfing trip. Just 30 minutes along the coast from Al Mouj sits the utterly wonderful Ras Al Hamra Golf Club. We were lucky enough to visit this true hidden gem last year and were bewitched by the cleverly laid out and picturesque Troon managed course framed by a striking mountainous backdrop and the shimmering Gulf of Oman.

General Manager Brett Merrell believes some joined up thinking by Golf Oman, Troon Golf and the clubs has helped all of the courses in the Sultanate capitalise on the worldwide media exposure generated by the Oman Open. "This year has seen a really good influx of golf tourists and 2019 is trending towards being our best year yet for welcoming golfers from outside of Oman," said Merrell. "Working with Golf Oman and Troon Golf to promote Oman as a destination for golf and leisure is a key strategy of ours and it's working well."
Originally opened as a sand course for employees of Petroleum Development Oman (PDO) in 1969, the course, which is celebrating its 50th anniversary this year, was subsequently redesigned as a grass course by Graham Marsh in 2012. With only 27 hectares to play with, compared to the 45-50 hectares you would usually expect for a typical 18-hole layout, Marsh made clever use of the space by building only 15 greens – one of them a large St Andrews style double green which services both the first and 10th holes. The result is a challenging but highly playable par 71, 18 hole course which has a unique and endearing compact feel to it.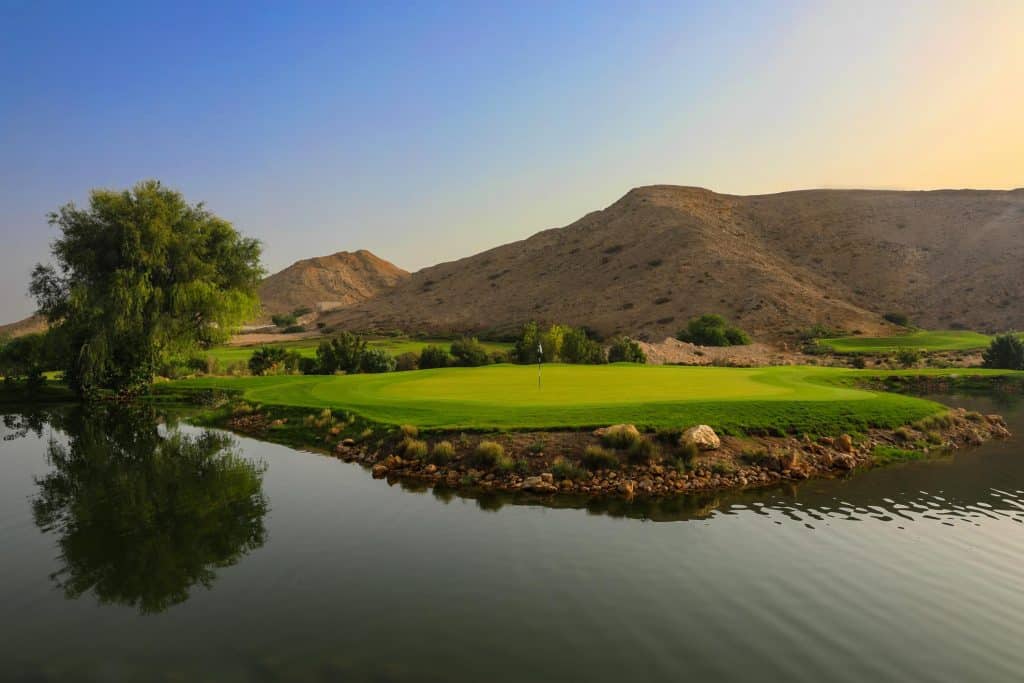 "The layout and playing surfaces are unique to this region, so Graham and his team did a great job with the design of the golf course," said Merrell. "With the way the trend in golf is heading with regards to pace of play, time spent at a golf course with our layout suits as you can get in a nine hole round finished in under two hours. So people can manage their golfing with family commitments and don't have to spend five hours on course for a round. We're seeing this with our members and guests playing nine holes two to three times a week instead of the one long 18-hole round a week."
A huge plus point to this hidden gem is that it is fully floodlit, meaning it is playable from 7am to 11pm – great for getting a round in after work at the best of times but during the long, hot Middle East summers, an absolute life saver! "Being here from day one, the floodlights were the best thing we included in the design of the course," said Merrell. "Musco Lighting have done a wonderful job and we could not be happier with their service. As the only fully floodlit course in Oman our members and guests take full advantage of the lights and if not booked a few days in advance our 5pm to 8pm time slots are fully booked on a daily basis."
Another aspect that makes Ras Al Hamra a no brainer for us is the incredible value it offers. The club is currently offering a sensational deal for visiting golfers who don't want to get stuck with excess baggage charges for flying their clubs over with them – 18 holes including a rental set and a sleeve of balls for just 40 OMR (AED 382) or 25 OMR (AED 238) for the same deal for 9 holes. The club, which will host the 47th Muscat Open in March 2020 the week after the Oman Open, also features a wonderful beach club just across the road where our members and guests enjoy the facilities and a wide range of activities and food and beverage.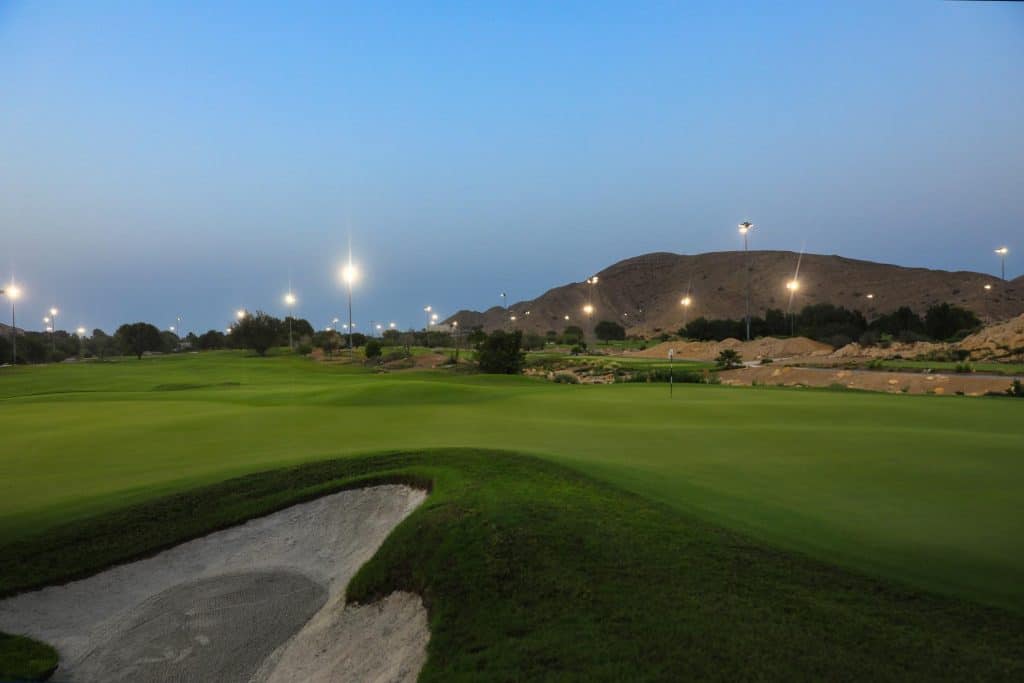 "Providing access to other sporting activities with our sister club Ras Al Hamra Recreation Centre has seen membership increase as we offer more than just golf," said Merrell. It's a statement that is wholly appropriate for Oman itself. Great golf, it does indeed offer, but there is a whole lot more to this beautiful country besides the royal and ancient game. The crystal waters of the Gulf of Oman make the perfect playground for swimming, diving, cruises and a variety of other watersports. Wadis, gorges, desert tracks, and mountains provide endless hiking or off-road driving opportunities and the country is blessed with a host of natural wonders and ancient relics and ruins. Or you might just prefer to relax on one of the country's many pristine beaches.
Whatever your tastes are away from the course, Oman will have you covered and when it comes to golf this is most certainly a country on the up and in Ras Al Hamra Golf Club they have a golf course they can be truly proud of.