When Cynthia Dye first set eyes on the property that would become West Cliffs Golf Links she immediately knew she had been granted a special opportunity.
Situated on Portugal's magnificent Silver Coast, less than an hour north of Lisbon, ten minutes from the UNESCO World Heritage town of Obidos and managed by the established Praia D'el Rey Resort, the project had been one of golf's worst kept secrets for over the decade prior to its launch last summer.
"Oh yeah," laughs Dye. "I've only been waiting 14 years for this day!"
The golfing world had three reasons to share Dye's impatience. Initially there was the simple excitement associated with West Cliffs being only the fourth course in Europe to have been designed by her world famous family, responsible for the likes of Whistling Straits, Kiawah Island and TPC Sawgrass, venues which have hosted the greatest tournaments in the sport.
The second regarded the raw materials she was working with. Word got out, the whispers grew and Dye knew exactly why.
"I would say it's the most incredible piece of golfing land I've seen in Portugal, maybe anywhere," she says, still visibly animated at the memory of her first sight of it. "You can see the ocean from every hole. Maybe not the surf, but you see the ocean. Then there is this amazing native scrub. The colours change in every season, a patchwork of purple, pink, green and brown. It's a stunning property."
As exciting as the project was, it's protracted completion hints that there were hurdles to jump. The first was the need to clear trees from across the property, a process welcomed by environmental agencies because they were non-native and diseased.
The next problem was the introduction of grass onto unstable dunes, plus the awareness that in the modern world it's neither viable or acceptable to water vast acres of golf course. The solution? Turn a problem into an aim.
"We've made sand an integral part of the course," Dye explains. "And we've proved that you don't need a lot of turf with modern irrigation techniques. We've still got generous fairways, which are essential for a course defined by the wind."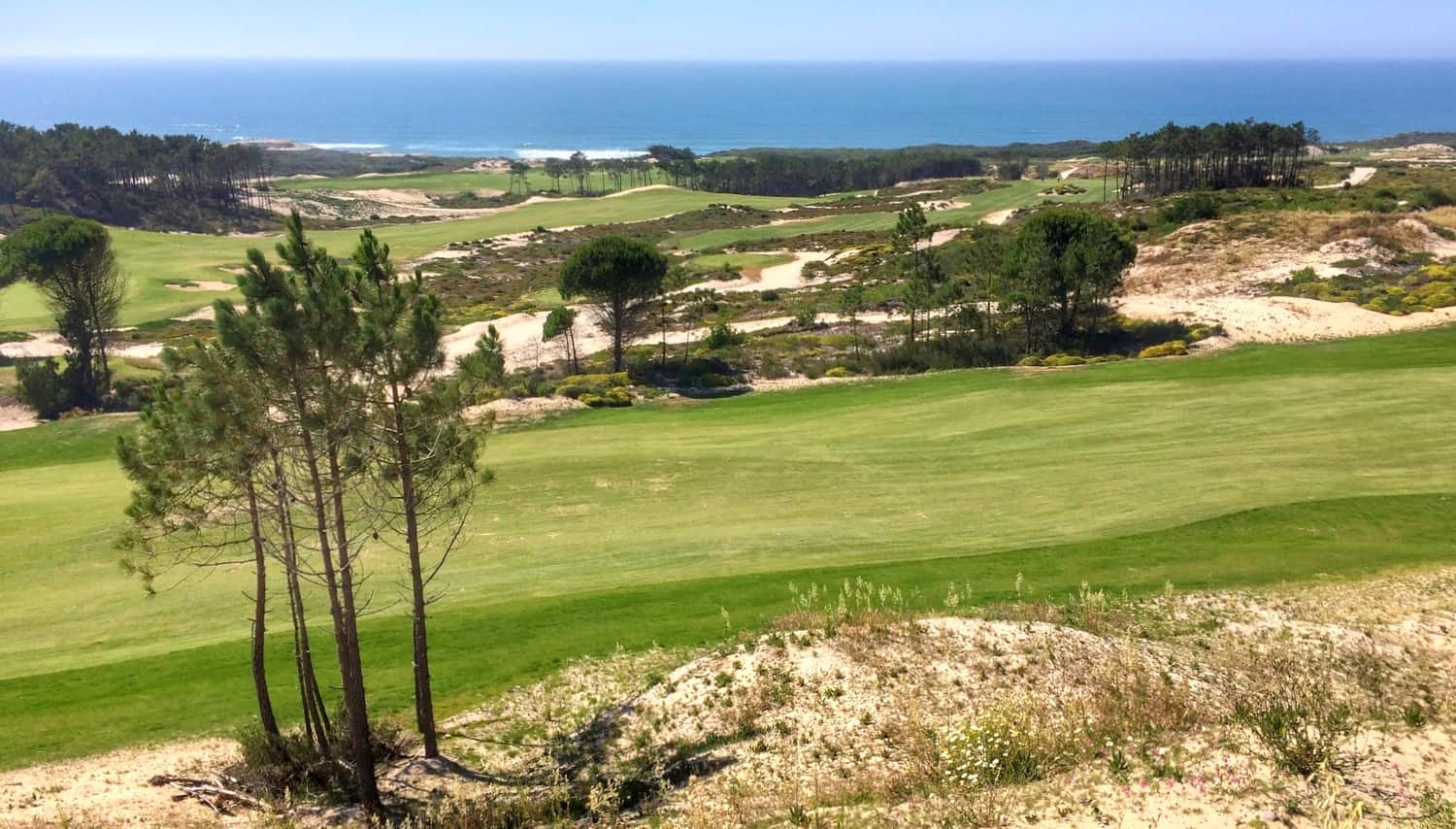 On the putting surfaces, family background and nature went hand-in-hand. "I worked with my Uncle Pete at Whistling Straits," Dye says. "The putting surfaces there have flat areas with contours in between and I've taken those ideas to West Cliffs, but the contouring was also a natural process. I could plot all I liked, the sand did as much itself, softening the slopes as it settled."
Looking out across the course from the cool surroundings of the clubhouse Dye stresses that her greatest wish is for golfers to attack it according to their own standard.
"Play from the right tees!" she laughs. "We have five tee options and I really want people to choose the length they can play. Enjoy yourself! It's not a long golf course but it looks longer than it is. I don't design courses to reward golfers who go long, I like smart golfers. We want people to be challenged but enjoy their golf."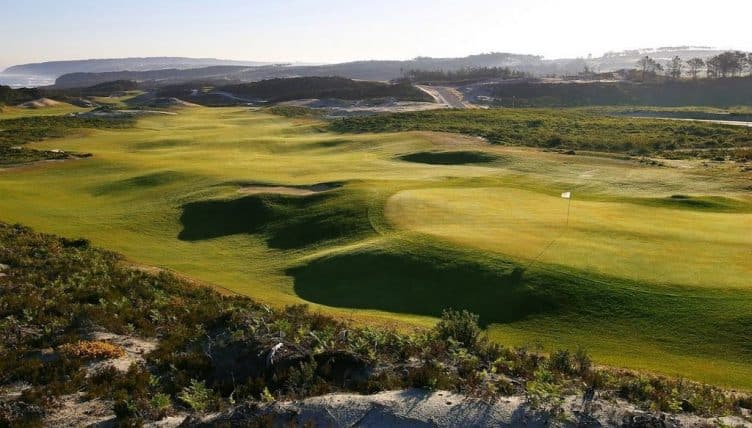 Informed that initial green fees will be available from around €75 (and cheaper off season) Dye is astounded. "It is such a bargain," she laughed. "Golfers would pay €500 for this quality in the States."
And the third reason the golf world was excited ahead of this launch? Because whilst no-one can argue with Portugal's proud reputation as a golf destination, the country lacked a genuinely special course. Plenty of very good ones, but not yet a truly great one. In West Cliffs Golf Links the country may just have found it.