GOLF IN LONDON: One of Europe's great cities, London can boast some of the finest golfing facilities in the world and in Heathrow it has a global hub that connects with just about anywhere you can think of. There's a long list of golf clubs in the Greater London area and within a 30 mile radius of Heathrow there are a handful of truly world-class courses to play the ancient game. You'd be amazed to think such tranquil and lush golf clubs exist so close to the hustle and bustle of such a vast metropolis, but they complement the landscape and are among the best in the world with a rich heritage – playable all year round.

The Grove
One of England's finest golf courses, The Grove has previously held a World Golf Championships event in 2006 when Tiger Woods romped to a wire-to-wire 8-shot win and this year will welcome The European Tour again when Luke Donald plays tournament host to The British Masters supported by SKY Sports. The 7,152 yard championship golf course was designed by internationally-renowned course designer Kyle Phillips and the 18 holes are wonderfully offset by a series of world-class facilities including a 5* hotel, spa and outstanding restaurants. One unique and refreshing aspect of The Grove is that the stunning course is open to golfers of all abilities with a pre-booked tee time. Whilst many golf clubs in and around London have waiting lists, this firm-but-fair test of golf can be played at any time.
Distance from Heathrow: 21 miles
Further Information: www.thegrove.co.uk
Rates: From £159 (May-October)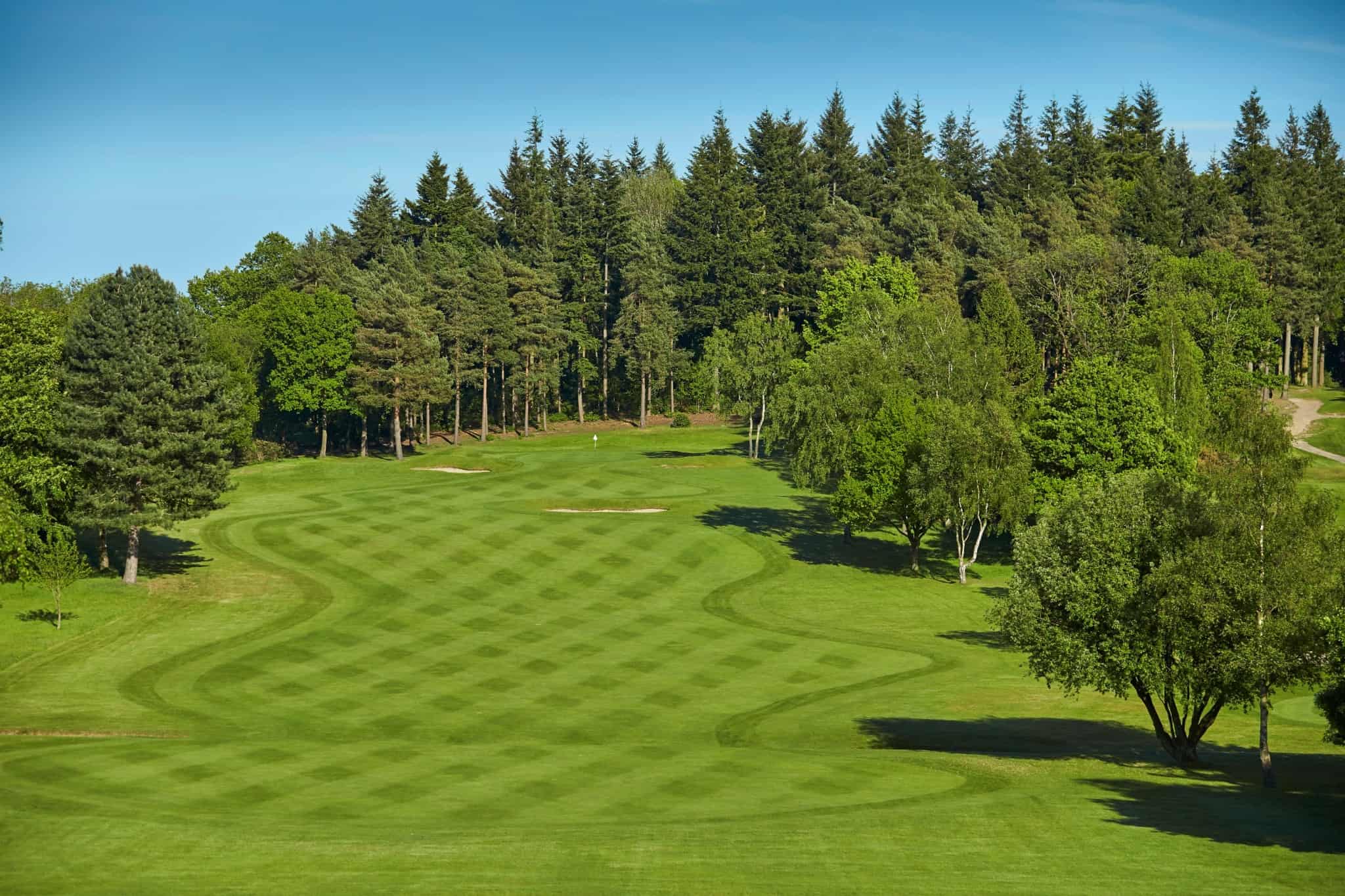 Foxhills Golf Club
Opened in 1975, Foxhills Golf Club has three courses, two of which are Championship 18 hole layouts: The Bernard Hunt course – named after The European Tour player who was head professional at Foxhills for 25 years – and the Longcross course. Both courses combine parkland and heathland elements, while the nine hole Manor course is perfect for honing your short-game skills. Despite its relative young age compared to some of the other classic courses in the vicinity, Foxhills has had the honour of  hosting the Players' Championship of Europe on two occasions, as well as three editions of The European Tour Qualifying School, notably in 1977 when future double Major Champion Sandy Lyle was the winner. The club is also home to the Senior PGA Professional Championship until 2020.
Distance from Heathrow: 15 miles
Further Information: www.foxhills.co.uk
Rates: From £55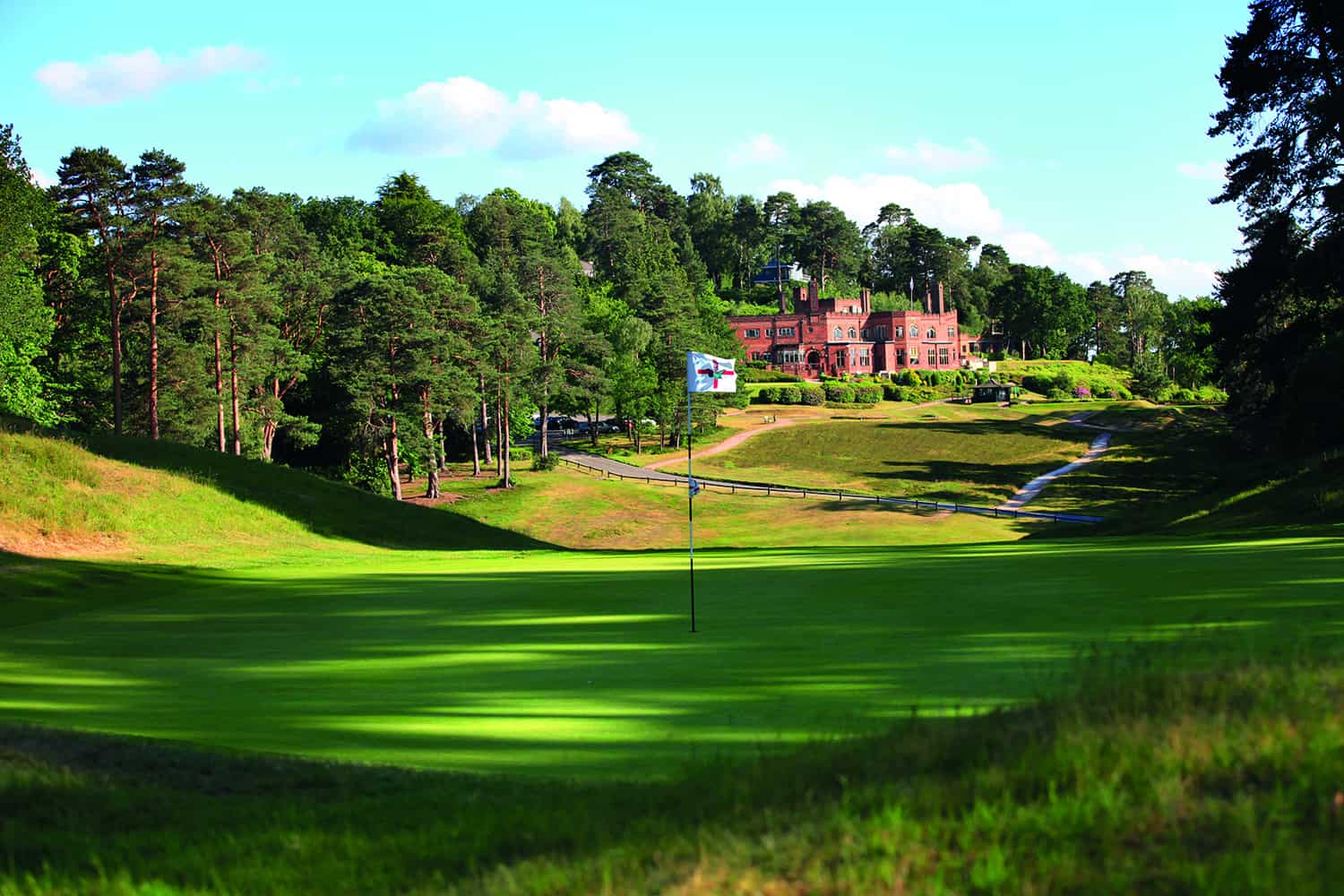 St Georges Hill Golf Club
With three loops of 9 holes you can play any two to make up 18 or play all three and spend the entire day out on the course. Designed by Harry Colt, the notion remains to this day that St George's Hill is Colt's masterpiece with holes that follow natural contours and all beautifully framed by silver birch, heather and tall Scots pine. A golfing oasis within the M25.
Distance from Heathrow: 17 miles
Further Information: www.stgeorgeshillgolfclub.co.uk
Rates: From £145

The Berkshire
The Berkshire was founded in 1928 and is host to The Berkshire Trophy, one of the UK's major amateur competitions, whose past winners include Sir Nick Faldo, Sandy Lyle and Ross Fisher. The Berkshire has also hosted the English Amateur Championship and the British Senior Amateur Championship and with two superb Championship courses it's easy to see why. Both Blue and Red courses are highly regarded but it is the Red which takes most of the plaudits, thanks to its dramatic changes in elevation, more undulating terrain. It has equal numbers of par 3s, par 4s and par 5s – six of each – which is most unusual!
Distance from Heathrow: 20 miles
Further Information: www.theberkshire.co.uk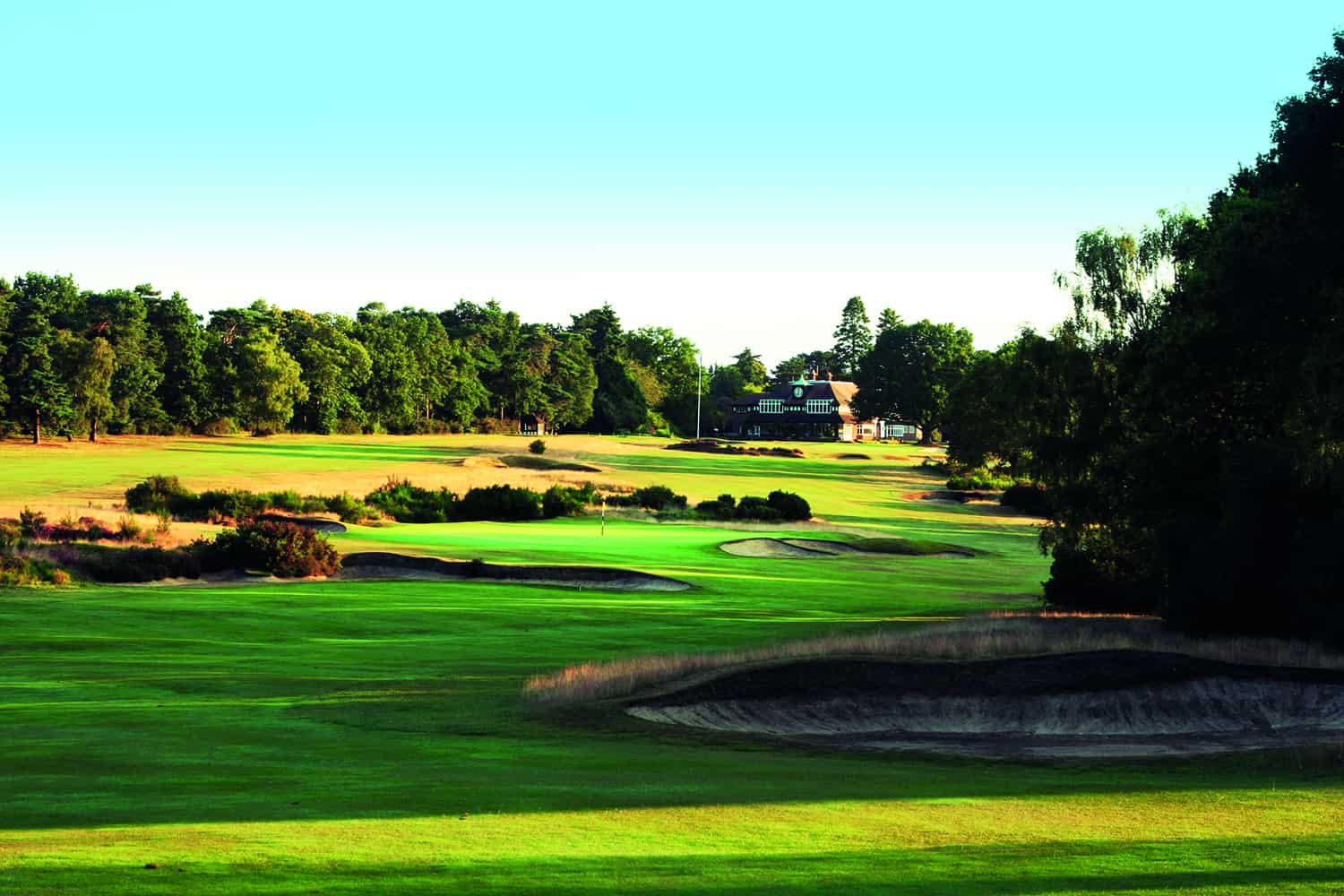 Sunningdale
Members at Sunningdale like to boast that their property is the closest thing to Augusta National that any course in the UK can offer, and with two courses that meander through pine trees, framed by lush, purple heather their claim isn't far from the truth. The changes in elevation aren't as dramatic as those found at Augusta but they sure are breathtaking.
Sunningdale's Old Course is laid out over a mixture of hills, heathland and woodland and was designed by Willie Park Junior and opened in 1900. The New Course opened 1923 on heathland and subsequent tweaks to the original layout were made in 1934 and 1939 when more land became available. It has twice hosted the Senior Open Championship in recent years and has also played host to the British Masters, the European Open and the Women's British Open.
Distance from Heathrow: 14 miles
Further Information: www.Sunningdale-golfclub.co.uk
Rates: New & Old course: £215  (or play both in one day for £315)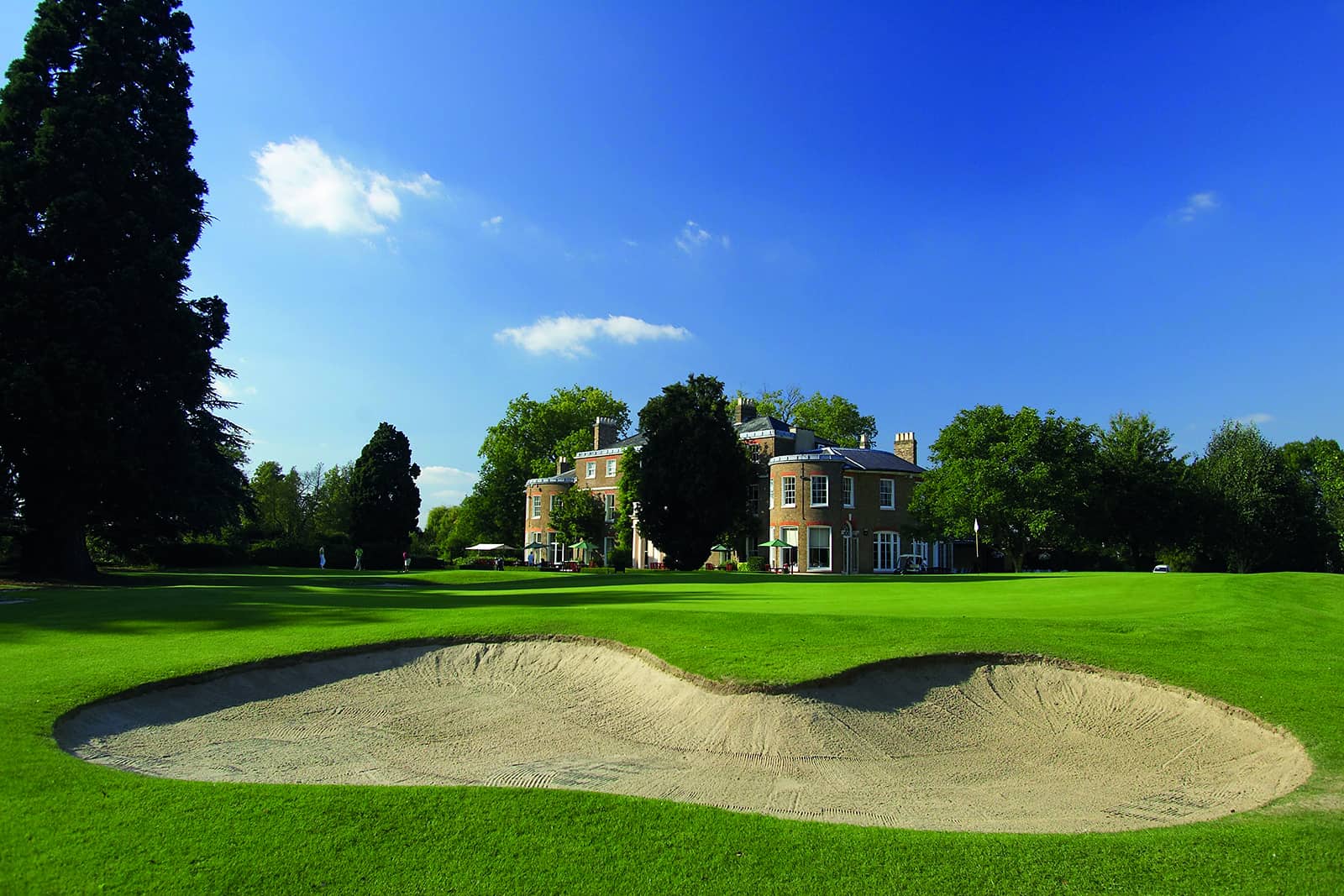 The Buckinghamshire Golf Club
Designed by the legendary John Jacobs, The Buckinghamshire Golf Club has hosted many professional tournaments including the Senior Tournament of Champions from 1996-2000 and the Ladies European Masters. With USGA standard greens it's open all year round and with devoted greenkeeping staff the facility has quickly become recognised as one of the finest parkland courses in the South of England. Both Rivers Misbourne and Colne come into play on seven of the first 12 holes which makes it a tough test and the large greens – some of which are up to 45 yards long – can alter a hole's characteristics dramatically.
Distance from Heathrow: 11 miles
Further Information: www.buckinghamshiregc.com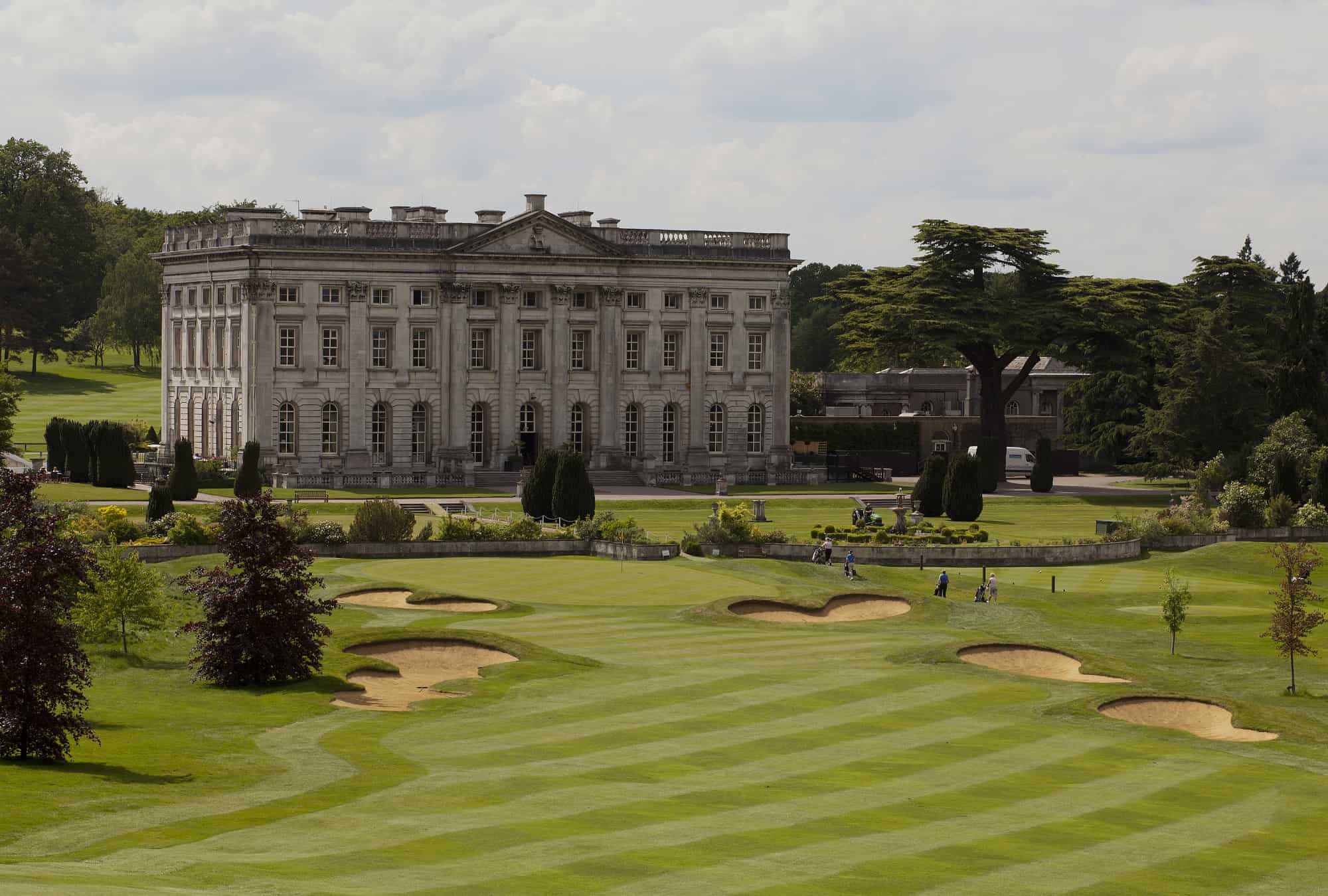 Moor Park Golf Club
With two courses and a well-tiered rates system, Moor Park offers first class golf in luxurious surroundings. Set among 300 acres of mature woodland the two Championship courses blend into the grounds of the estate, at the heart of which is the stunning 17th century Mansion House – a clubhouse fit for any golf course. Long rough is absent throughout the two courses to aid speed of play and help all levels of golfers enjoy their round, and even-paced greens are in play all year round. Designed by Harry Colt in 1923 with a brief to make the golf holes seem like they were carved naturally into the terrain, Colt succeeded in creating two stunning courses in idyllic surroundings.
Distance from Heathrow: 17 miles
Further Information: www.moorparkgc.co.uk
Rates: From £40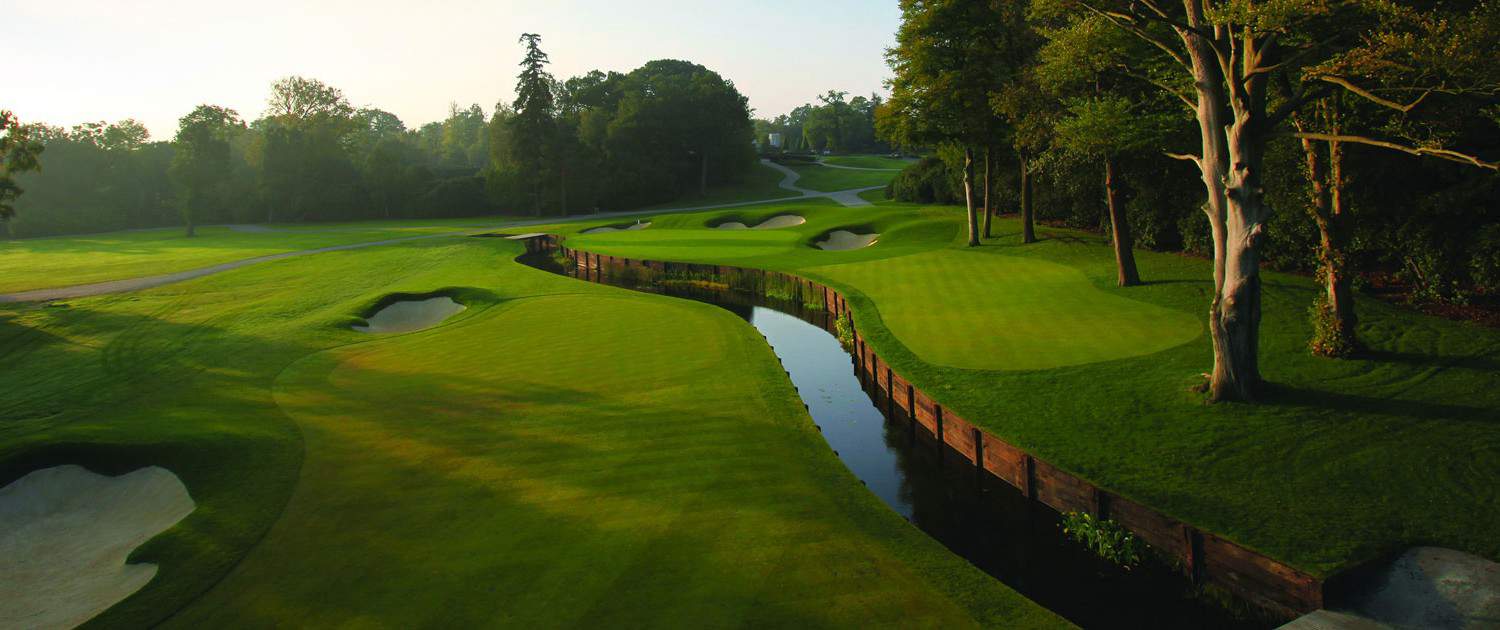 Wentworth Club
Wentworth Club is the headquarters for The European Tour and is one of the most exclusive properties in the United Kingdom. Wentworth is a Members' Only club, so getting a tee-time is a tough task. The three courses (West, East and Edinburgh) are all supreme examples of Championship courses but it is the West which is the most renowned of the trio, having hosted the World Match Play Championship from 1964-2007,  the BMW PGA Championship since 1984 and The Ryder Cup in 1926 and 1953.  The past winners over the West course reads like a Who's Who of golf, with Jack Nicklaus, Gary Player, Arnold Palmer, Seve Ballesteros and Sir Nick Faldo just five famous names picked from the Roll of Honour.
WIN the chance to follow in the footsteps of these golfing giants around this famed layout by entering our competition to win a place in this year's BMW PGA Championship Pro-Am: https://worldwide.golf/competition/bmw_pga_championship_pro_am_competition/