It truly feels as if golf knows no boundaries when you hear there is a notable resort in Azerbaijan. Even as the game is spreading to some unlikely corners of the globe, that it is thriving in Azerbaijan appears highly unlikely. But it's indubitably true.
A lot of the surprise probably arises from the fact the country itself is acutely misunderstood. Some might think of it as akin to Russia. Others may tag it 'as like being in the Middle East'. In fact, it is an intoxicating mix of the two; Azerbaijan was part of the Soviet Union until gaining independence in 1991 and sits on the eastern edge of Europe, where Asia meets the western shores of the Caspian Sea. Its geography, history and wealth makes its capital Baku one of the most exotic and appealing cities in Europe. Here, Muslim culture meets Western decadence, and centuries-old architecture meets brash contemporary design. This intriguing background makes a golf break at Dreamland Golf Resort such an alluring prospect.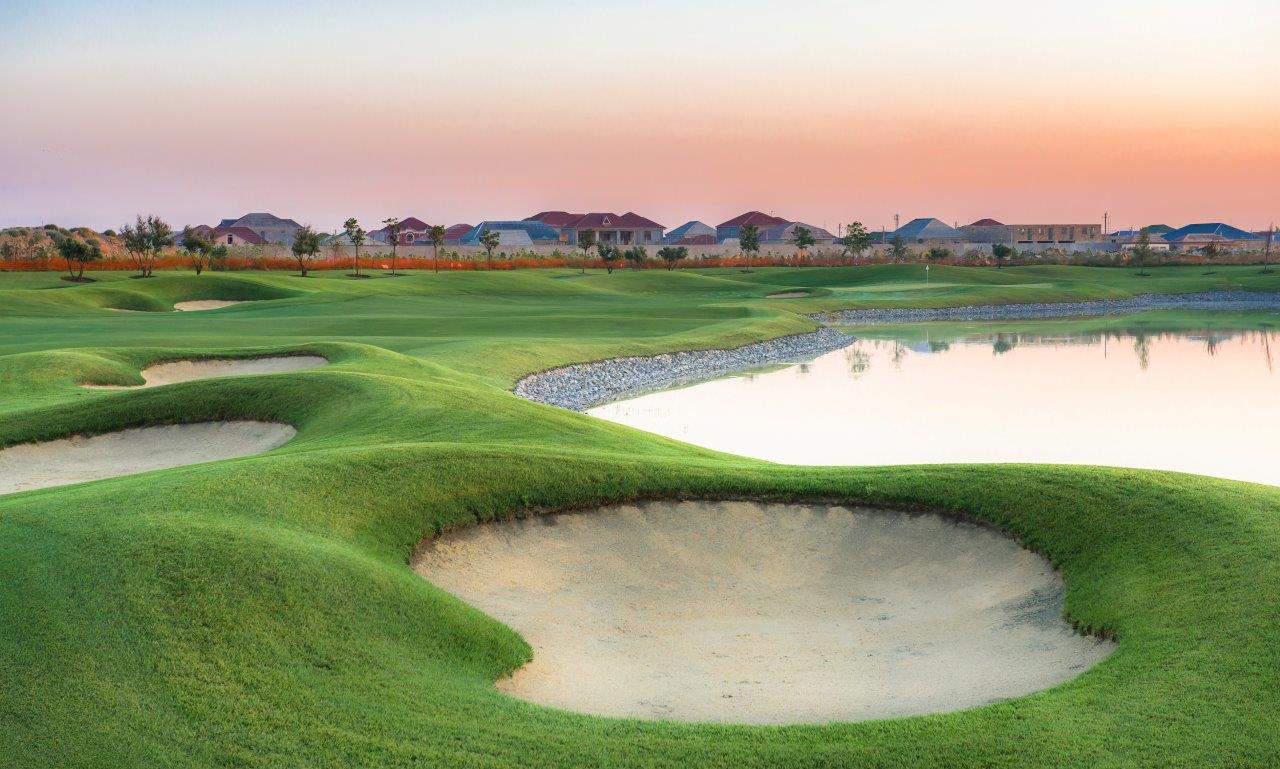 Baku's wealth (from the oil and gas under its ground) means the city is sprinkled with upmarket shops, hotels and restaurants to cater for an affluent clientele. Indeed, Lonely Planet suggests Baku is in the world's Top 10 cities for urban nightlife. There is so much to do in tandem with a golf break: watch the F1 Grand Prix that is now a fixture here; explore the 12th-century Old City – a UNESCO World Heritage site; take a day trip (and bathe in!) mud volcanoes; visit the natural gas fire, 'Burning Mountain', Yanar Dag; or chill out at Amburan Beach Club. Dreamland Golf Resort is the latest attraction. Dreamland isn't just good by the standards of an emerging golfing country… it is good full stop. It compares favourably with all but the very, very elite venues of golf's established powerhouses. Only illustrious names such as Costa Navarino or Terre Blanche categorically offer more than it does. Otherwise, this resort impresses at least as much as anything else you have been to. The course has been thoughtfully designed, is in majestic condition thanks to Scotsman Martin McGavock and the practice facilities are peerless (English head pro Alex Day is sufficiently engaging to be inspired Azeris to get into golf).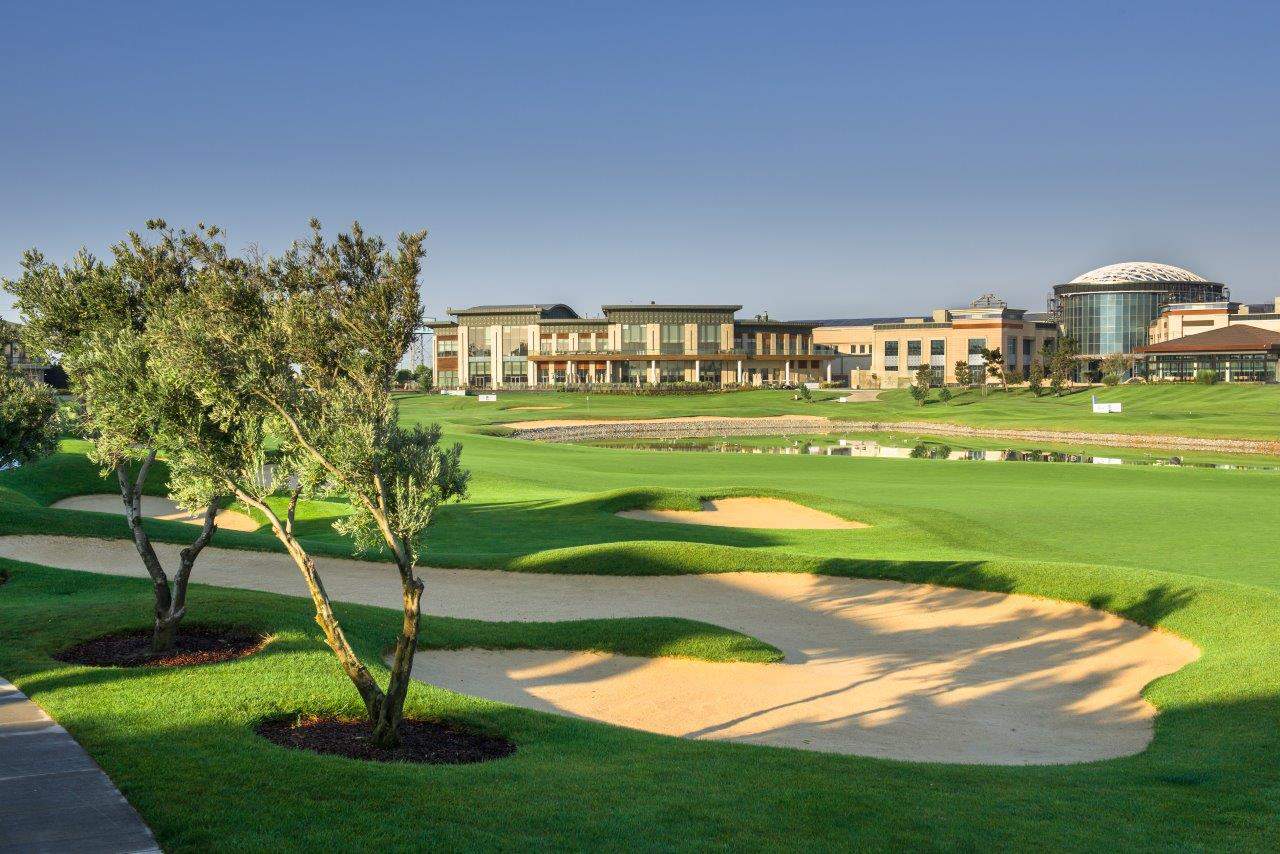 The soon-to-open hotel will also offer unpretentious luxury (and it's just a few yards from the course). Then there's the fabulous climate from April to November inclusive. The breeze – Baku is known as the 'City of Winds' – keeps things cool in the middle of summer, which is particularly appealing for UAE golfers looking to escape the heat, while for those based in the UK like me there is the prospect of a late autumn or early spring golf break that has sun on their short-sleeved arms. A flight to Baku takes under three hours from the UAE and just six hours from London.
What can you expect from the course? A high-class modern venue that has been exceptionally well designed by Cynthia Dye to offer a challenge to the skilled player and fun for the higher handicapper. The course, which opened in 2015 and is managed by IMG Golf, rolls over crumpled fairways between often significant earth forms and past several lakes. The 7,478 yards are only for accomplished players, because the almost constant Baku breeze adds significant difficulty. Thus, the White tees at 6,357 yards are a good test for all, even if the opening hole is a gentle welcome to Dreamland. Two more par 4s – including a cool sporty two-shotter to a lakeside green – follow before you play the stringent par-5 4th. It's followed by the even more exacting short 5th as the pace rises a notch.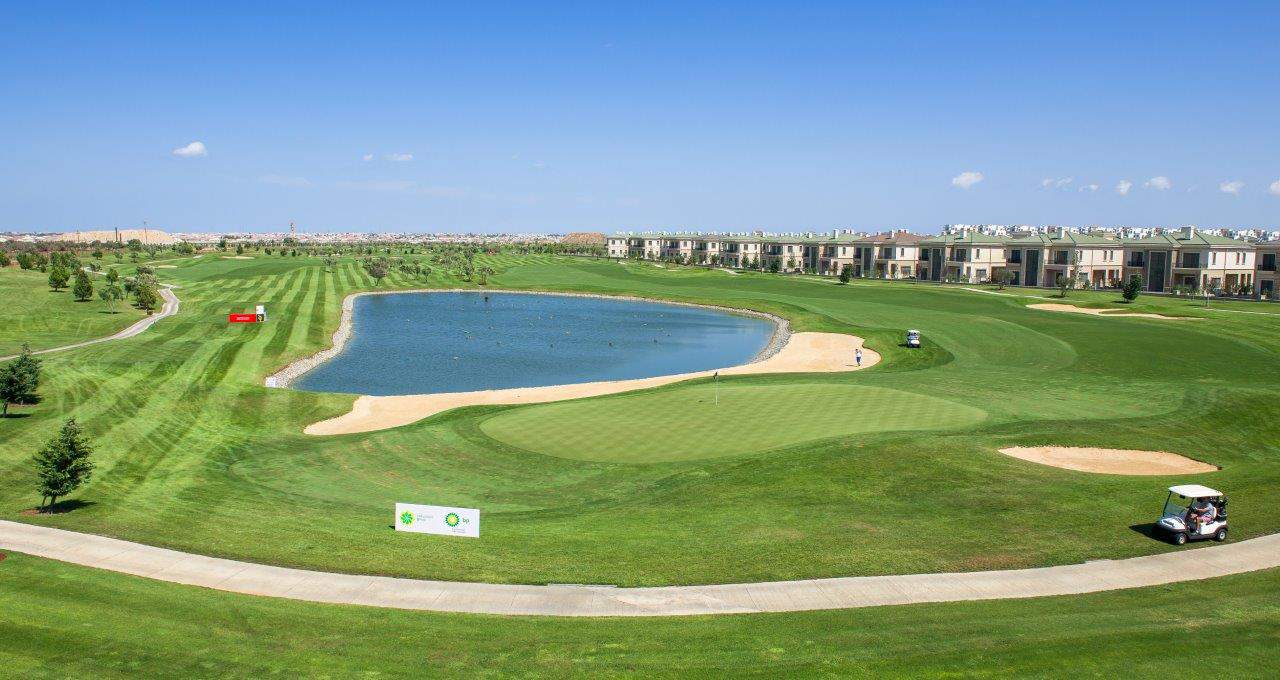 There are some scoreable chances on the end to the front nine and the turn for home begins with a lovely par 3 – played between beautiful contouring on the left and water on the right – towards the neat halfway house. Water is a key part of Dreamland's closing stretch with as many as seven holes where it is in play. The par-3 17th is the signature hole but the 18th might be even better, a classic risk-reward par 5 that is short enough to offer a tangible chance of glory.
Chris Bertram is a freelance writer specialising in golf travel who has for eight years compiled Golf World UK's Top 100 Courses and Resorts rankings. He has played all of GB&I's Top 100 courses and 82 of the current Continental European Top 100. When he is not travelling, he works as a Senior Broadcast Journalist for BBC Sport.