Off the back of successfully overseeing hygienic operations at the Saudi International presented by SoftBank Investment Advisers at Royal Greens Golf Club earlier this year, Reza Hygiene will provide all sanitary solutions for the inaugural Aramco Team Series, which got underway in London last week.
The Saudi company, with its HQ in Jeddah, was awarded the contract of 'Hygiene Partner' for the series of Ladies European Tour events in the UK, Spain, USA and KSA, by event promoter, Performance54, in April.
Reza Hygiene, part of The Reza Investment Company, provides hygiene and biosecurity solutions to a wide range of industries across the MENA region.
While food processing plants, hospitals, airports and other industries are at the heart of the business, branching out into professional golf tournaments has been a successful venture thanks to the expertise of Division Manager at Reza Hygiene, keen golfer, Keith Watson.
The Brit, who has lived in the Middle East for approaching 40 years, is current Captain of The Royal Golf Club in Bahrain and played a key role in getting the company ready for the challenge of creating a safe environment at the Saudi International in early 2021, won by Dustin Johnson.
"We provide all hygiene products at Royal Greens Golf and Country Club in King Abdullah Economic City, covering all aspects of environmental hygiene and food safety," said Watson.
"Having been a marshal at the Saudi International for the past three years I also saw the opportunity for us to provide our services for the European Tour tournament."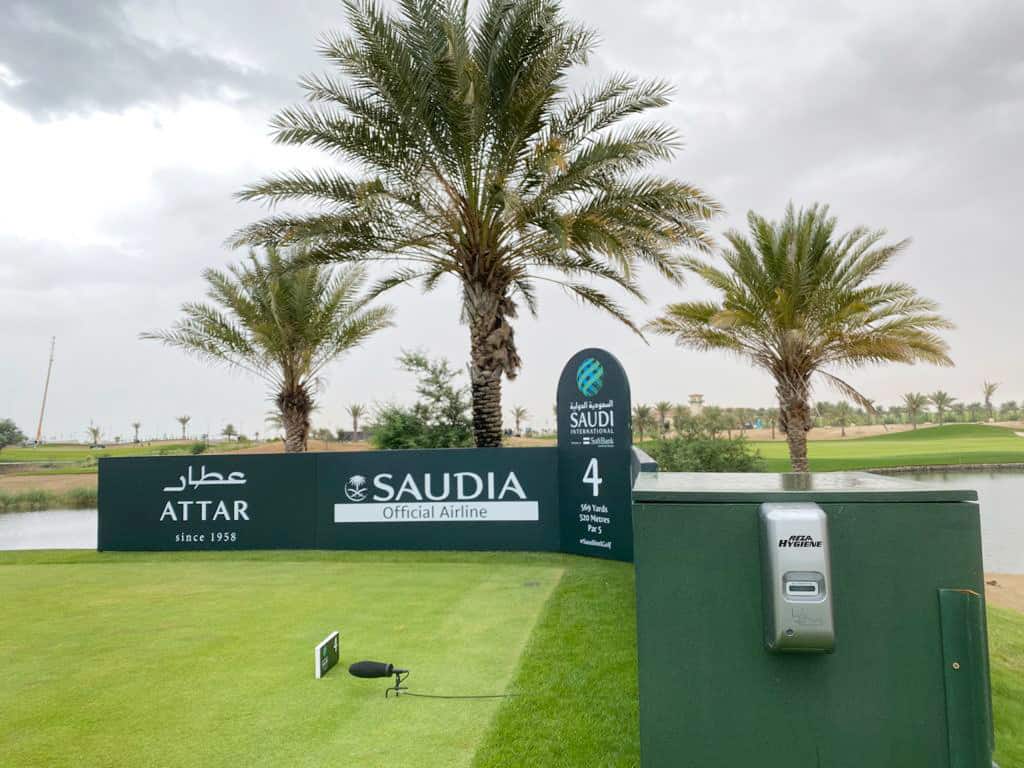 "The experience of safely delivering that event through the provision of hygiene products, such as hand-sanitizer dispensers and PPE (Personal Protective Equipment) kits, saw us engaged once more for the inaugural Aramco Team Series event, which is testament to our hard working team.
"Despite its international schedule, through partner agreements with overseas entities, we are able to cater to all four Aramco Team Series' events in 2021, meaning the same industry-leading standards will be met regardless of location."
EASY DECISION
For Aramco Team Series event promoter, Performance54, the choice to employ Reza Hygiene for the inaugural Aramco Team Series was an easy decision.
"The safety and security of our players and staff is our number one priority, especially during the pandemic and at a time when the safe return of international events has required significant reconsideration of how these occasions are staged and operated.
"Reza Hygiene has been a reliable partner in addressing what is now a more important than ever aspect of event production and we have been fortunate enough to deliver several successful events across the Middle East and Europe with an unblemished safety record. Long may it continue," said Tom Hogg, Event Director at Performance54.
 Dates for the 2021 Aramco Team Series on the Ladies European Tour:
London, 8-10 July
Sotogrande, 5-7 Aug
New York, 14-16 October
Jeddah, 10-12 November