2022 PGA Championship winner Justin Thomas has revealed he's entered tournaments this year wondering if he was even capable of winning.
The two-time Major champion has endured a poor run of form for his standards so far this season with just two top ten finishes in 2022.
The American's Official World Golf Ranking also slipped to 15th recently – his lowest position in several years.
When asked if he's shown up at tournaments of late thinking he may not be able to win, Thomas replied: "Yeah, it sucks. It's terrible.
"I mean, how I described it for a couple months is I've never felt so far and so close at the same time. That's a very hard thing to explain.
"It's also a very hard way to try to compete and win a golf tournament. That's how you get out of it, just playing your way out of it and hitting the shots when you want to and making those putts when you need to.
"Then, your confidence builds back up, and next thing you know, you don't even remember what you were thinking in those times."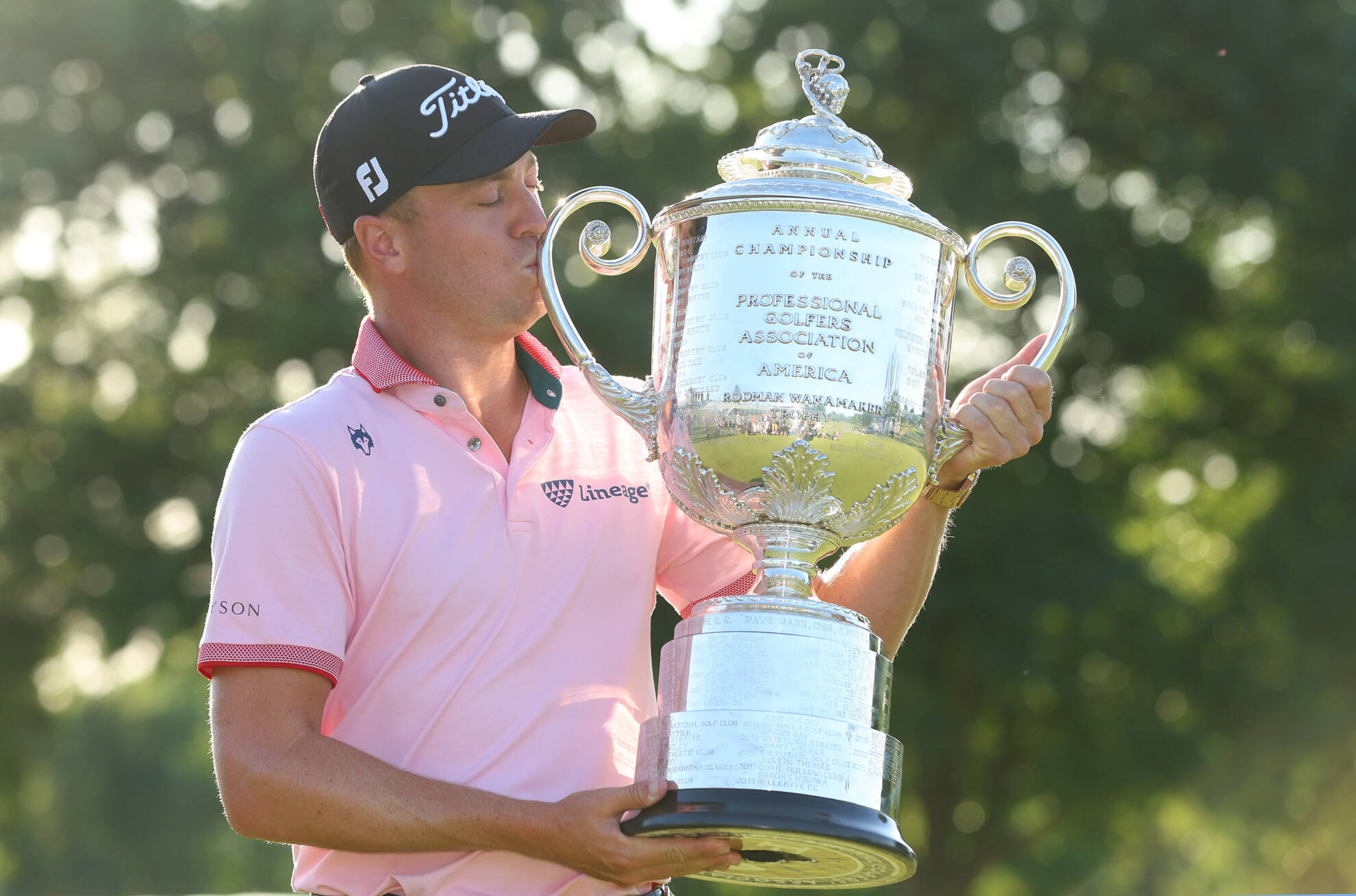 2023 PGA Championship
Thomas enters this year's second Major as the reigning champion following a stunning comeback at last year's tournament.
The 30-year-old was seemingly out of it after round three when he carded a 74 to trail leader Mito Pereira by seven shots.
But he thought back in the final round to eventually beat Will Zalatoris in a play-off at Southern Hills Country Club.
When asked about how he turned things around last year, Thomas added: "I think the biggest thing for me was honestly just getting it out of my system Saturday before I left the golf course, and I think that was something (my caddy) Bones did a great job with.
"That's kind of when Bones told me, 'we're doing a lot of great things, playing some really good golf, and you're still a great player. Let's not let one round change that'.
"Yeah, it worked out well."
The last player to win the PGA Championship for a third time was Tiger Woods (1999, 2000, '06, '07).