Jon Rahm believes it would be 'really stupid of anybody not to lean on Sergio García's experience in The Ryder Cup' as the debate rages on whether LIV Golf players should be allowed back into the Ryder Cup fold.
The likes of Ian Poulter, Lee Westwood and Garcia had all been touted for Vice Captain and Captaincy roles in the future Ryder Cup, given their legendary status within the biennial event.
---
With the trio all joining LIV Golf last year, before resigning their DP World Tour memberships in the wake of sanctions placed on them, they would need to reapply for membership to stand ant chance of leading out Team Europe in the future.
But despite the news earlier this year that the PGA Tour, DP World Tour and Public Investment Fund would be forming a new commercial entity to unify golf, there is still a regulation in place at the DP World Tour that prevents the captaincy going to anyone who has previously terminated their membership.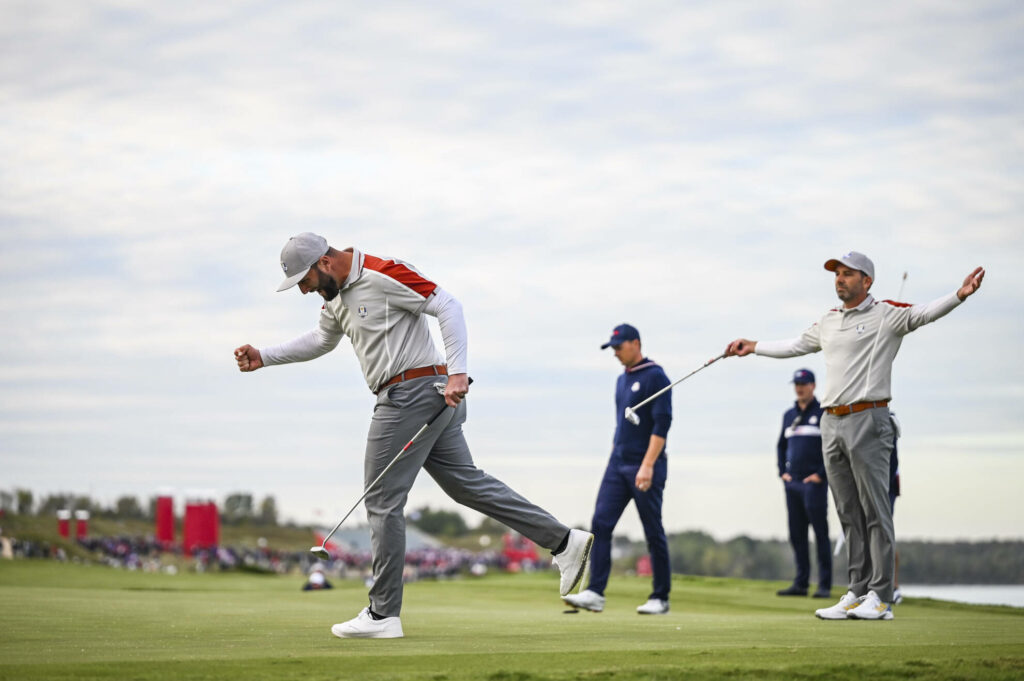 "I think it would be really stupid of anybody not to lean on Sergio García's experience in The Ryder Cup," said the Spaniard ahead of this week's BMW PGA Championship.
"I mean, he is the best player Europe has ever had, won the most points and has shown it time and time again.
"If he were able to be a vice captain, I absolutely would lean on him. Same as we are going to lean on Ollie this coming Ryder Cup, right.
"When it comes to the game and all those players being able to be back, it's been a difficult time. Obviously things have changed a little bit. I wouldn't know how to answer because we are going to have to see if it's possible or not, right.
"I would like to see it but unfortunately we've seen some of those players give up their European Tour status where that's no longer a possibility. So I would like to see it but we don't know what the future holds, right. I think with this agreement or this possible union between the PGA TOUR, DP World and PIF might change things a little bit.
"So until then, it's hard to really give you an answer."