ALEX GALLEMORE TRAVELS TO THE PETE COWEN ACADEMY IN THE UK TO FIND OUT MORE ABOUT THE LEGENDARY COACH AND WHERE IT ALL STARTED
Many golfers will have heard of Butch Harmon and David Leadbetter who have coached some of  golf's biggest names. Both live lavish lifestyles and both are experts in self-promotion. Harmon is based in Las Vegas and Leadbetter in Florida. This was my perceived image of the world's best coaches, until I was introduced to Pete Cowen in 2001. We were born and live in the same part of the North of England so I understood his dry, though some would say deadpan, sense of humour. He'd already established himself as a leading coach with the likes of Lee Westwood and Darren Clarke to name but a few. Clarke had defeated Tiger in the WGC-Accenture Match Play in 2000 at La Costa, California, and Westwood had become the main threat to Colin Montgomerie's dominance of the European  Tour's Order of Merit. 
With Pete's success came the rewards. While many of his players splashed out on supercars, exotic houses and even private jets, you could understand if Pete were tempted to follow suit. Nope. Instead he bought a rundown driving range on the edge of Rotherham, part of Britain's long forgotten Industrial North. With high crime rates and unemployment, this deprived area would be the last place on earth you'd expect one of the world's best coaches to make his base. A far cry from Florida or Las Vegas but unless you knew Pete and his work ethic you would never understand why.
He drives a diesel BMW and recently refused to watch his beloved Sheffield Wednesday in the Championship play-off final at Wembley because they were asking too high a price for home tickets. Some may believe he's got deep pockets and short arms but he's spent £1.7 million on his driving range in the past 12 years, and it's brought him plenty of grief but no profit. Why throw so much money away? Pete asks himself the same question but he's passionate about the game and where he's from. In this interview Pete explains how he got into coaching, his life on Tour and why many of the game's greats have travelled to 'run-down' Rotherham to work with Pete and become a better player.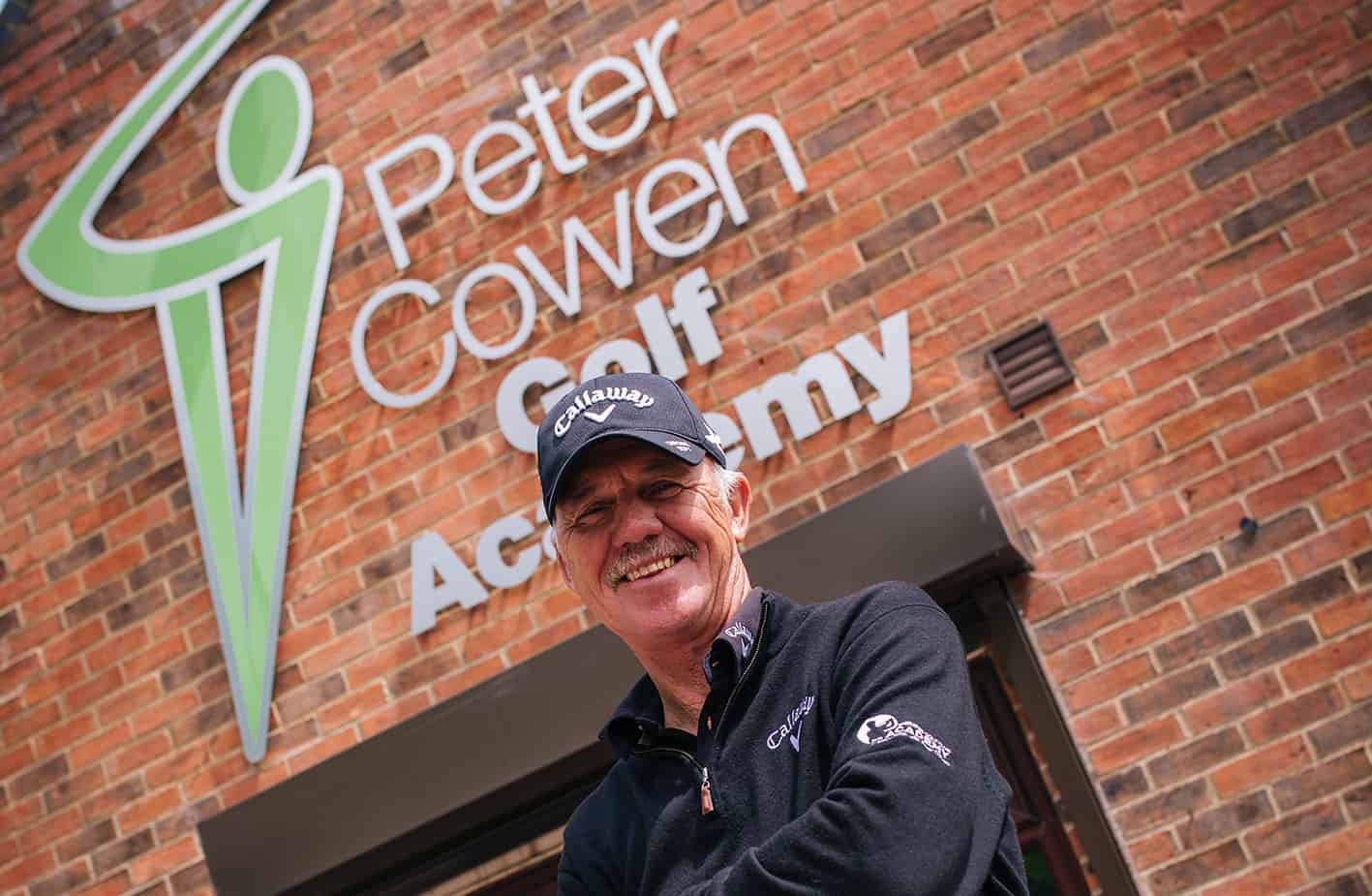 PETE COWEN – I FIRST got into golf when I was 16. I'd never had a handicap in my life. I was aiming to be a professional footballer and play for Sheffield Wednesday but I had a bad injury when I was 15 and couldn't play football anymore. I wanted to continue playing sport. We lived next to a golf course so I guess it was natural that I turned to golf. It seemed like the best option. I left school at 16 and I'd seen Tony Jacklin playing in a Pro-Am at nearby Dore and Totley Golf Club. I thought, well this is a good way of making a living.
I knew the Pro at Hallamshire golf club and one day I spotted him in our local fish and chip shop so I went in and asked him if he would give me a job. He asked me if I had a handicap and I said, 'No, but I'm willing to learn and I work hard.' He said, 'OK – I'll give you a six-month trial as an assistant'.
About six weeks after I'd started in the job he said, 'I'm going to enter you for the Yorkshire Assistants Championship' which was at Hallamshire. I'd never even played a medal before. When I stood on the first tee I knocked three balls out of bounds on the right and holed a 40-foot putt for a 10 on my first hole as a professional. I shot 109-100 and duly put my cards in. Six months later, after some serious hard work, in my second tournament I shot 73-76 and the Pro said, 'OK – I'll keep you on.' And that's how I started.
Selling Gary Player my driver for $100
From the age of 16 I'd been working hard at as assistant and practising every night on the driving range. Three years later I went to play in the Brazilian Open and was paired with Gary Player who actually went on to win the tournament. I've always been friends with Gary and funnily enough I hit the ball 40 yards passed him so he wanted to buy my driver off me. I thought if Gary Player wants my driver he can have it for free. However, he insisted on giving me $100 for it but it wasn't the driver that hit it 40 yards further – it was me. So I progressed pretty quickly to be able to play on the European Tour.
I soon realised as a player why I wasn't making a decent living – or even any sort of living! My last year as a playing professional I finished 54th on the European Tour Order of Merit and came 33rd in The Open at Royal Lytham which Seve Ballesteros won. I played pretty well in a few tournaments that season. Currently, that position on the Race to Dubai would earn you the other side of €640,000 but back then in 1979 I lost money on the year and with a solid Open result I also lost money on the week. So I decided I needed to get a club job.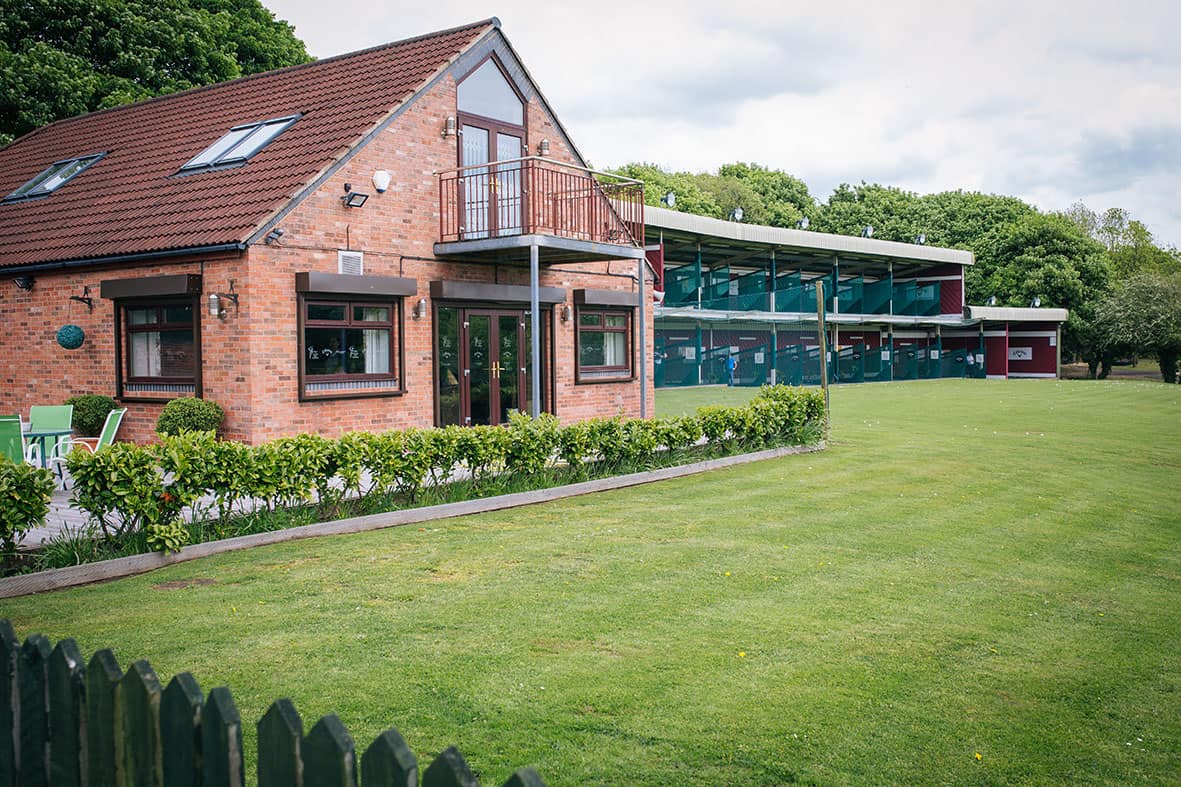 Time to get a job that made money
I came to the realisation that my temperament was the reason I failed on Tour. I could shoot low for one round, and at one point in my career I held 25 course records. But out of four rounds I'd throw a bad one in there. Plus, I also had poor technique through repetitive strain due to slipping a disc when I was 21 which put me out of the game for two years.
I took a club job at Dore and Totley GC, next to where I lived, and got into teaching a couple of years after taking up the position. I would teach the general public but I also set up a development programme with youngsters who came through.
One of them became the youngest English Amateur Champion at 17, Ian Garbutt, and Ian Pyman went on to win the British Amateur. I also taught a young lady who went on to win the English Ladies twice. That's really how things started to progress from just regular teaching.
By that stage I'd spent 10 years at Dore and Totley GC from 1979 to 1989 and I went from there to Lindrick GC near Worksop, which had great facilities. That's when things really started to get going on the coaching front. With Garbutt, Pyman and Stuart Cage doing so well, the professional Tour players started to approach me.
Lee Westwood came to me in 1995 when his manager, Chubby Chandler, sent him along because he was struggling. Lee had played 11 tournaments on the European Tour and won only £7,000 and being a third of the way into the season he was probably going to lose his card.
We worked hard on Lee's game and managed to turn things around, and he went on to pick up something like £650,000 from the remaining events in the calendar. The progression for me to work more on Tour came pretty quickly after that.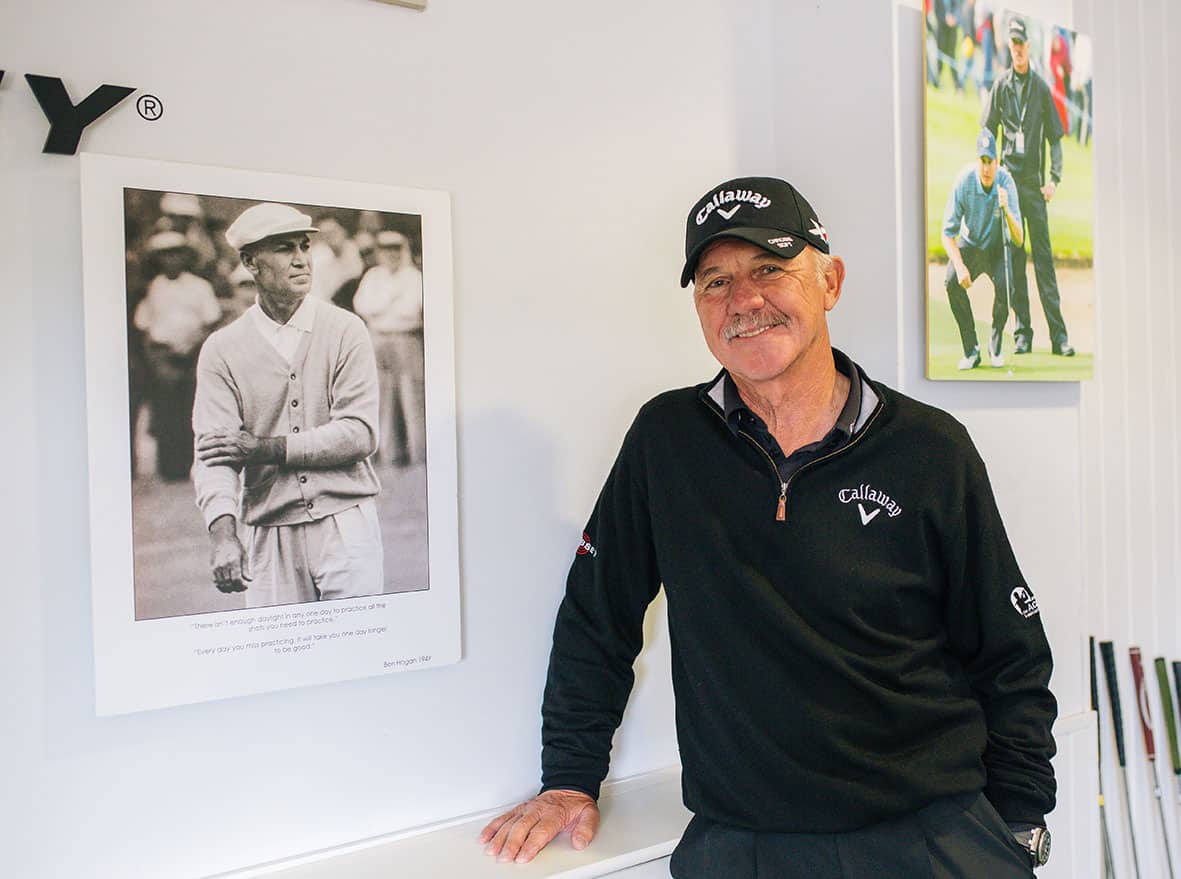 Understanding the swing
People used to talk too much about technique instead of talking about the aspect that created the technique – which is muscle structure. Unless you get the correct muscle structure in your body, moving the golf club independently, as we were all taught, is just a waste of time. It's good mechanics and not manipulation that matter. You need to get a muscle structure you can rely on under extreme pressure. Looking at the way Danny Willett performed at The Masters just goes to show that doing the muscle structure exercises works, and you can rely on it under all sorts of pressure.
Muscle structure is vital and applies to players of all different sizes and ages, no matter who the player is. There might be principles to resolve with players who play with a slightly open or closed clubface so you have to teach the man and not the method, yet the basic principles are the same.
Many people ask me why, with so many players based in the States, Dubai and other exotic locations, our headquarters are in Rotherham in the heartland of England's industrial North. It's a good question. I wish I hadn't made my base in Yorkshire, that's for sure. But I'm a Sheffield lad and it was just one of those things.
I took over the driving range from my brother-in-law to save it from going bust. It turned out to be a very poor decision. It was one of those situations where I was so far in I just couldn't get out. Rotherham Council failed to support the facility and yet the local community have been brilliant.
I opened the driving range in 2004 and since then I've spent £1.7 million on one of the few outdoor recreational facilities for all ages in the region. My wife calls it her big house, as it's never made a profit in the last 12 years. It became a facility to teach the better players who come here to practice and work with me – from established stars like Colin Montgomerie and Ian Woosnam in the earlier days to rising stars like Danny Willett and Matt Fitzpatrick today.
The range is beset with problems. It's been broken into 21 times and we now have to have 24 hour security that costs more than £1,000 a month, which we can ill-afford. Sadly, Rotherham is a very depressed area. Golf certainly isn't a priority for people in the immediate vicinity. A couple of local golf clubs are going bust and we've never received support from any of the local councils or even the R&A and yet we have one of the finest golf coaching facilities in the country.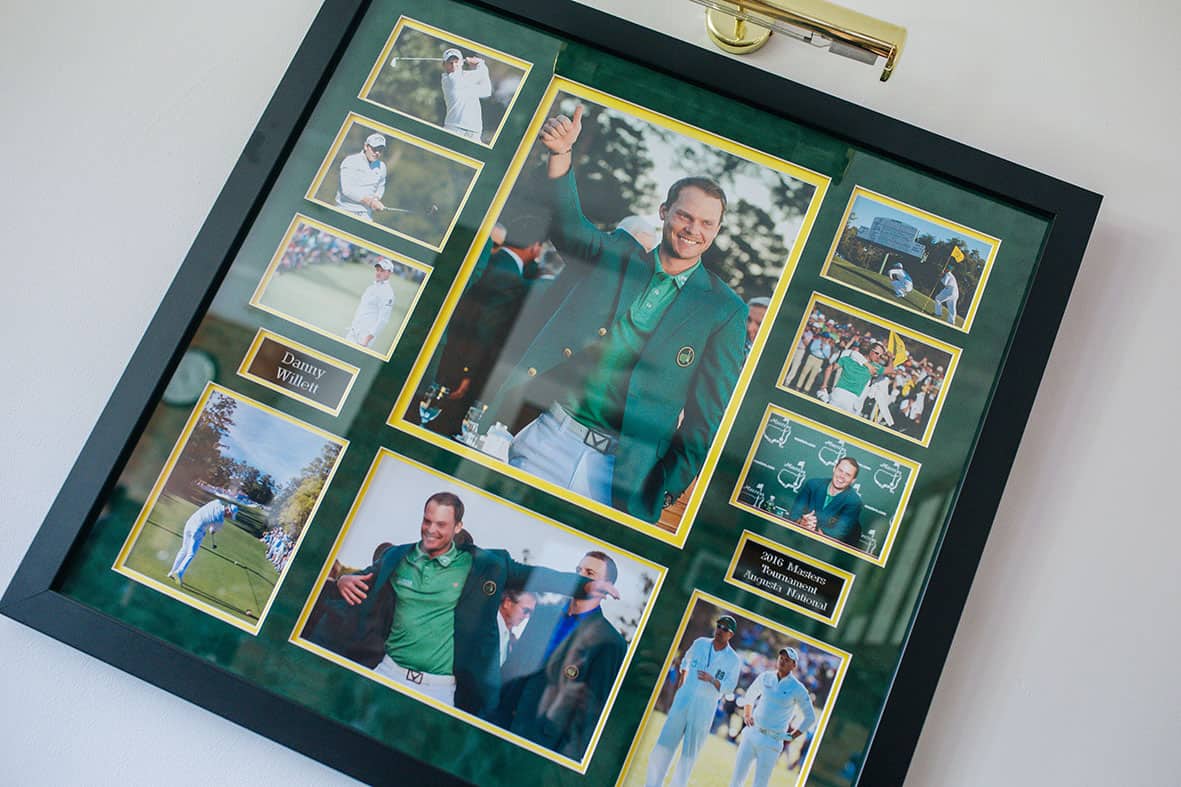 Willett's Master triumph
It's helped with Danny winning The Masters and with the success of Matt Fitzpatrick and other youngsters who are becoming household names, but the only reason the Tour players come to the range is to be coached by me. I could have set up the Academy anywhere in the world, but I'm a Sheffield lad and home is where the heart is.
I have to spend most of my time on Tour around the world with the players I coach. If I'm not on Tour I'm at the range. I spend around 30 weeks a year abroad but I try and get home at weekends, as I like to be back at the Academy with my family and pull a few pints for the lads. It also helps me to stay grounded. Most of the year I'm dealing with miserable multi-millionaires so it's good to be among real people again.
I was tempted to base myself in Dubai or Florida where many of the players I coach are located but my wife doesn't like the States. She loves Dubai and we spend quite a few holidays there. I'd quite like to spend a bit more time in the UAE and it would be ideal if we could work on establishing a full academy structure at both the Emirates Golf Club and the Dubai Creek Golf & Yacht Club similar to the set up here in the UK.
SO WHAT'S PETE LIKE?
"Pete comes across as being very serious and somber but he's extremely down to earth, says things as it is and is a very genuine man. He's evolved over the years as a coach who constantly strives for a more efficient way of doing things. He's always looking to learn, always looking to improve and find a more simple, more effective way of teaching the Tour players. That helps us pass that knowledge back on to the amateurs at the Academy.

People often ask me if Pete ever comes down to the range, as they have an image of him on a yacht in the South of France, but when I tell them that he's outside brushing the paths and picking up rubbish in the car park they can't believe it. He's even here sometimes picking up balls with a screwdriver when the range is wet. He's never changed over the years and the Tour pros really respect him for that."  – NICK HUBY, PGA Professional and shareholder at the Academy, has worked with Pete for the past 12 years so who better to ask about what Pete's really like.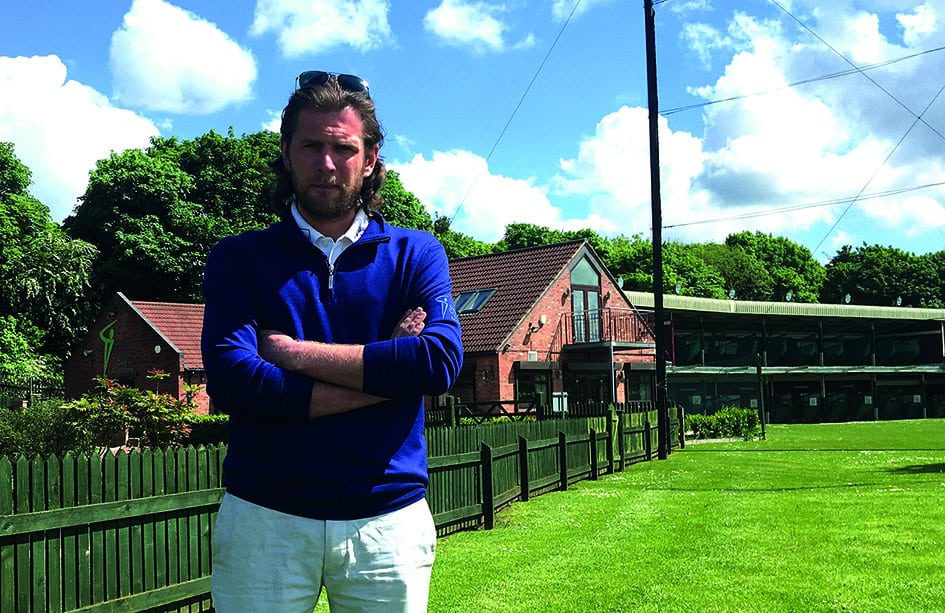 Next wave of talent
I don't teach the general public any more at the range – our four teaching pros do an excellent job of that. I only teach the Tour players, although I'll invite our members to a short game clinic just after The Open. It's gratifying to see so many local youngsters coming to the Academy. On Saturdays our four pros will teach 60 to 80 players on the range. We've got some good young talent coming through the Academy. Jonathan 'Jigger' Thomson, has got a lot of ability. He plays for England now. He's a big item. At 6'9" you can't miss him. We've also got Matt Fitzpatrick's brother, Alex, who is likely to go to college in the States this year. There's another young kid who's been coming here since he was three years old who's also playing for England.
The way to get the kids interested in golf is to make it a fun day. They'll come here and play football, foot golf, table tennis and basketball. Once they've done all that, we entice the kids to come to the range. Then they'll have a go at golf. They like a bit of competition and they'll have a go at it and they'll hit balls on the range.
Threatening to retire?
I've been threatening to retire for quite some time. I would like to give it up but I still enjoy teaching good players how to get better. I could do without travelling 250,000 miles a year around the world and yet I'll travel almost anywhere to work with good players who want to be outstanding players. I flew down to Australia recently just for three days but that's what you have to do – it's all part of the job.
A lot of players are not able to do what I want. They don't have the dedication, determination or desire to work on their game to be that good. What other sport than golf allows you to earn half a million dollars a year and stay anonymous? There are multi-million dollar players on the Tour who have never won a tournament.
You want to work with a kid who's got a bit of street fighter in him. That's what you need. Matt Fitzpatrick is the ideal example. He's got that look in his eye. He's a born competitor. He doesn't know stage fright. He can play under immense pressure without feeling a thing. You can't teach that. It has to be in them and you've got to find it and bring it out. You want players who want to become not just good players but great players.
As a 19 year old amateur Matt played the US Open with Justin Rose and Phil Mickelson and made the cut. It looked like he was just having fun with his mates in the monthly medal at Hallamshire. You're looking for someone who's got the talent and the desire. You can't teach that.
For further information about the Pete Cowen Academy go to: http://www.petecowen.com