England's James Allan continued his brilliant run of form, shooting a five-under par 67 on Tuesday to take a two-shot lead into the final round of the Abu Dhabi Open by Arena.
At Yas Links Abu Dhabi, the conditions were far easier in the second round than the first when players faced wind speed of up to 40-50 kmph. However, more challenging pin placements kept the scoring down, and Allan surged ahead with what eventually proved to be the joint best round of the day.
It was a bogey-free effort by the man from Chelmsford, who turned 25 yesterday. Two early birdies – on the second and fifth holes – set the tone for his day. He then had an eagle three on the par-5 seventh hole, where he smashed a big drive and then struck a seven-iron to five feet. A birdie on the 11thhole proved to be his last of the day as he parred his way in for an 11-under par total.
Allan, a two-time MENA Tour Amateur Order of Merit winner, is yet to win a recognized Tour event, and Wednesday would be a great opportunity to address that and give himself a perfect birthday gift.
England's journeyman pro Matt Killen, who lived in Abu Dhabi for a year and worked at Saadiyat Beach Golf Club, matched Allan's 67 and moved to solo second place at nine-under par 135. Overnight leader, young Swede Niclas Wieland returned an even-par 72 card to slip down to tied third place at seven-under par along side England's Benjamin David, the third player to shoot 67.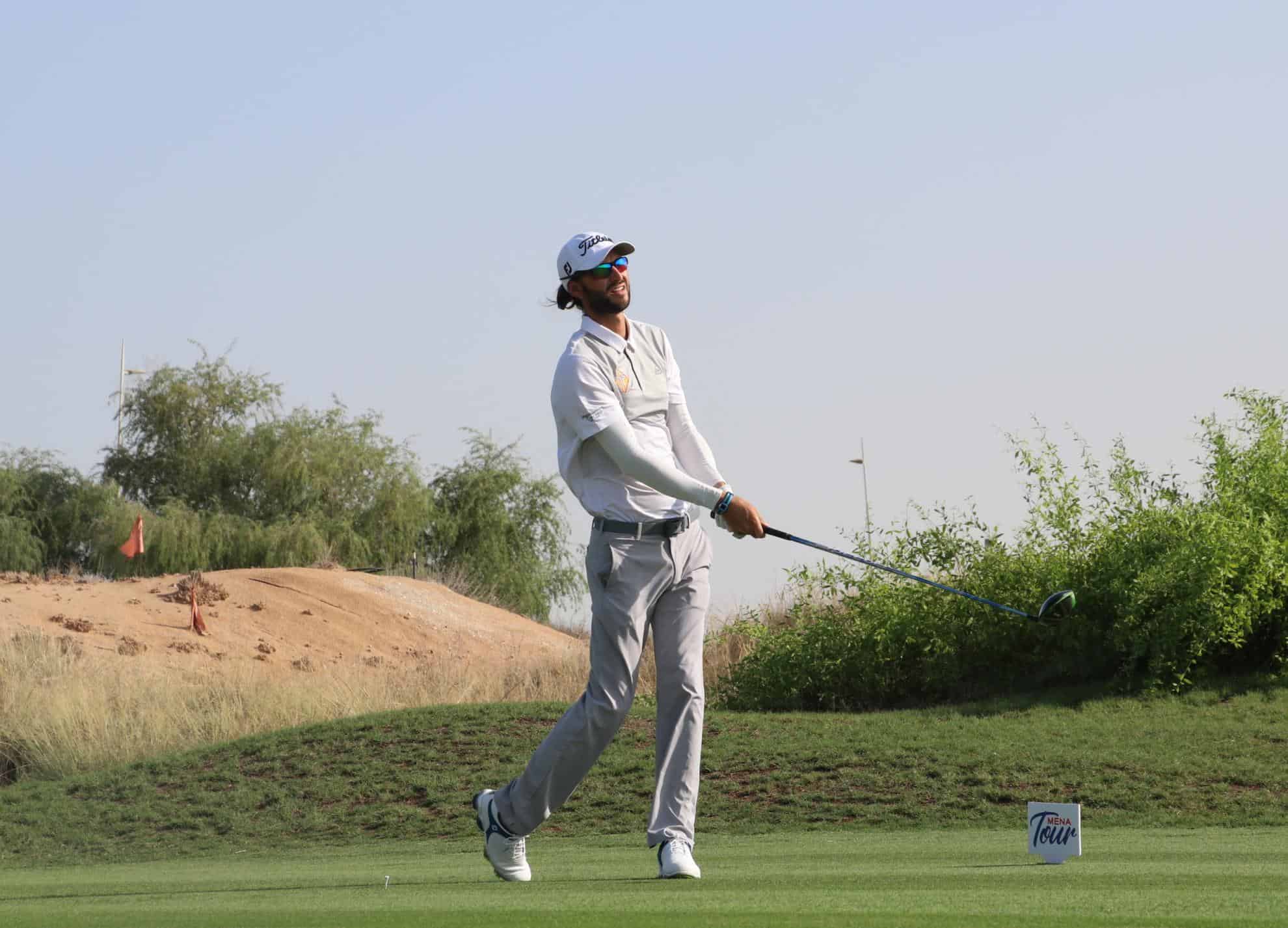 Killen, who played on the MENA Tour in 2016 and 2017, is another player looking for his first win in a recognized Tour event.
"Considering that I shot a 68 yesterday in those difficult conditions, a 67 today would not sound that good, but I will take two solid rounds like that any day. I just made one bogey yesterday and one today and managed to keep myself out of trouble for most part, and when I did get into trouble, I scrambled well," said the 30-year-old, who plays on Asian Development Tour.
"A win would mean a lot to me. I have worked very hard on my game in the last couple of years. Hopefully, I can get it done tomorrow, but I don't want to think about it just yet."
The top seven leaders are as follows:
England's @jamesallangolf matched the lowest round of the day – a 5-under 67 – to snatch a 2-shot lead going into the final day of Abu Dhabi Open by Arena.
SCORES:
133 – Allan
135 – Matt Killen
137 – @NiclasWeiland, @bendavid429
138 – @KeyserMG, @danroberthendry, @HarryEllisGolf pic.twitter.com/QbCriOi2L2

— MENA Tour (@theMENATour) October 8, 2019

On the amateur leaderboard, Dubai-based 15-year-old Josh Hill (72) continued to be on top despite finishing his second round with three successive bogeys. He was on three-under par 141, with Jack Floydd (73) and Ben Davies (72) trailing him by two shots at 143
Amateur Robin 'Tiger' Williams, who won the Journey To Jordan-2 last week by eight shots, was at even-par 144 after a round of 71.