There is nothing more frustrating than only just missing a green and the ball finishing against the collar of the fringe. The longer, second cut behind the ball makes it difficult to address the club, not only with an iron, but also with the putter. Through the stroke, the clubhead can tend to 'snag' in the taller grass, commonly resulting in poor contact and a bad result. Some of you may have seen the pros playing a bellied wedge shot when in this scenario. Even though this sounds like an advanced shot, it is in fact quite simple to execute.
---
THE AIM IS TO MAKE CONTACT WITH THE BOTTOM OF THE WEDGE (WHERE MY FINGER IS)!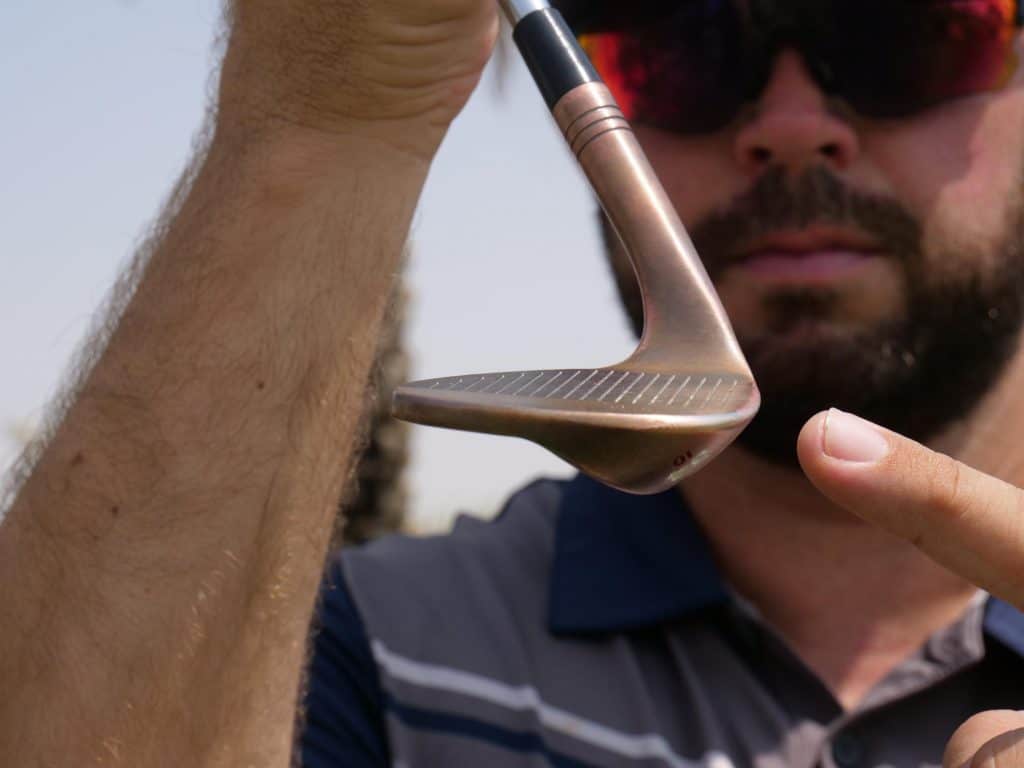 Using one of your wedges, open the blade slightly so the leading edge and sole of the club are a little more exposed.
---
 When addressing the ball, 'hover' the clubhead so that the leading edge is level with the centre of the ball.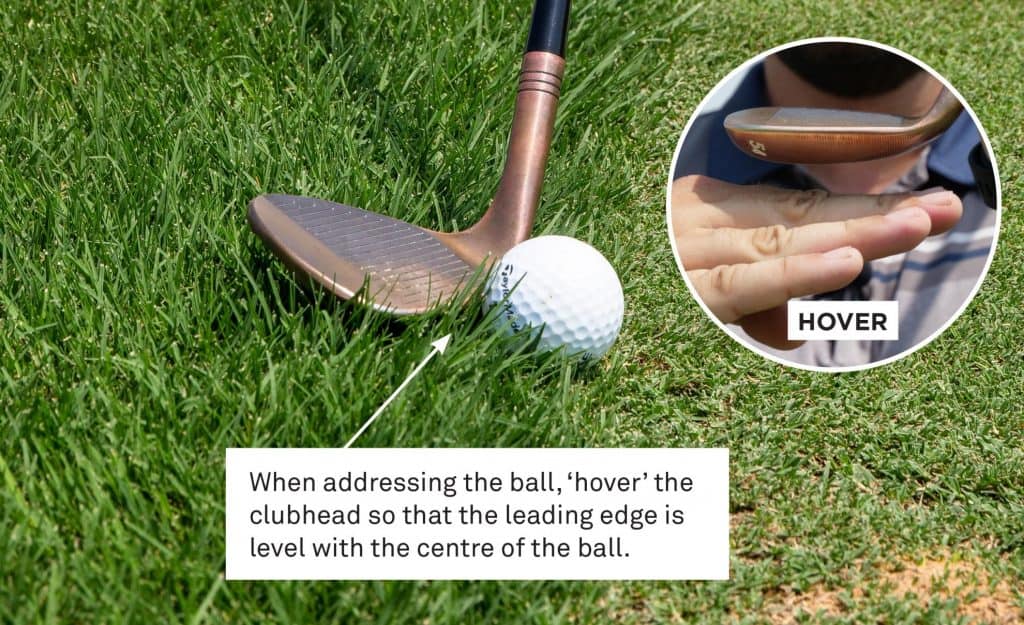 ---
From here, play the shot using your putting stroke making sure you strike the ball around its equator so the shot rolls towards its target. We do not want the club to go under the golf ball here. The wider surface area of the back of the head from opening the face will make it easier for the blade to glide across the grass and avoid any snagging or deceleration. Practice from different lengths to the hole in order to improve your feel. This is a great little shot to get you out of an unlucky position.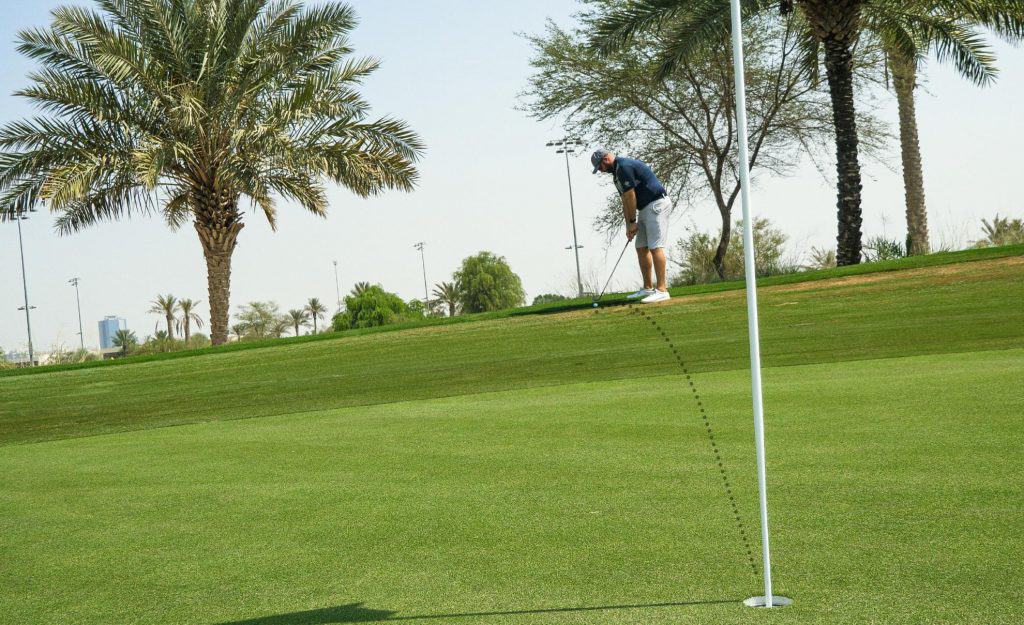 ---
For more information on coaching packages, indoor virtual golf or tuition in general, please contact one of the professionals at the Trump Dubai, Golf Performance Academy, and we will look forward to helping you with your game.