As a follow up to my 'AB's ABCs of Flight School' article a couple of issues ago, where I covered Flight and Spin, I want to now help you perfect your Distance Control.
I will cover three different pitching distances by using the right body action to generate the correct momentum in your swing. In these shots we really want the control through the correct muscles and not by throwing the arms and club at the ball.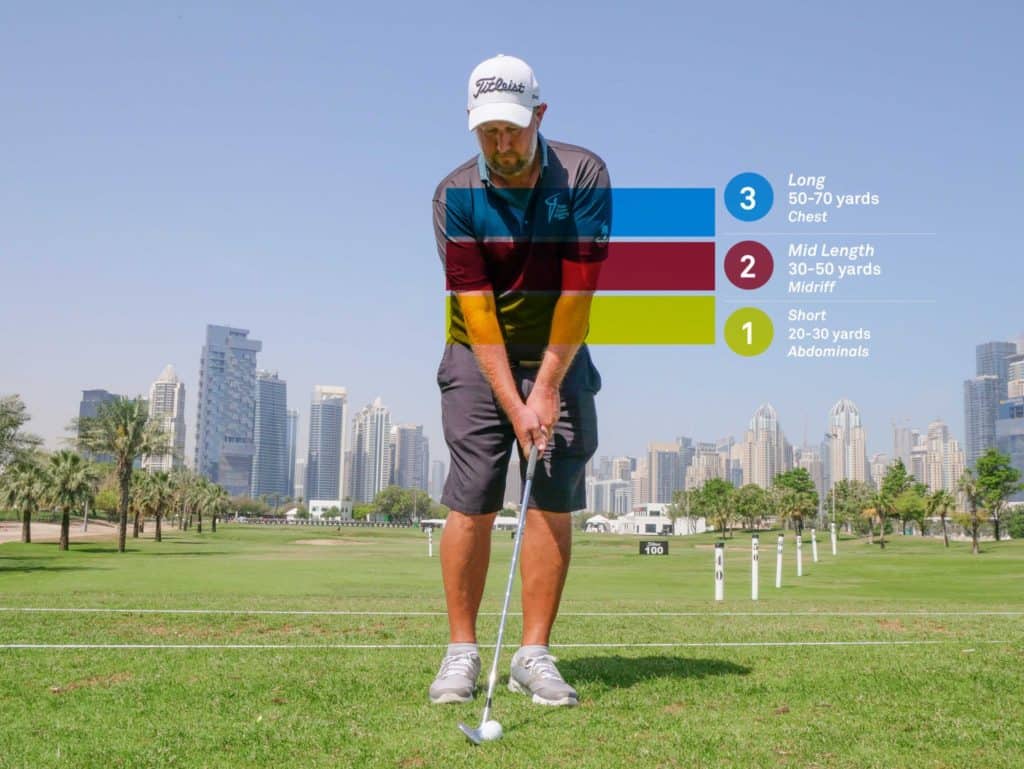 ---
1. SHORT PITCH – 20-30 YARDS – ABDOMINALS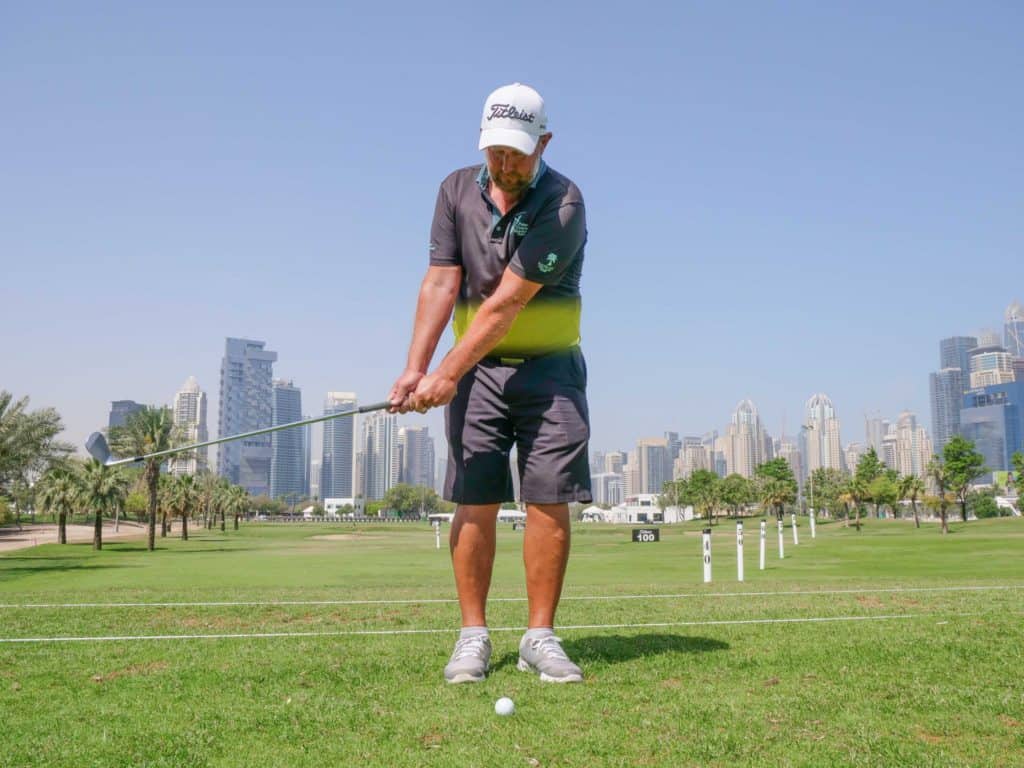 Set up with feet close together about clubhead-width apart. The job of the hands is to hold the club, not to activate the swing. Instead you should activate it from your lower abdominals pulling the energy up until your hands get to abdominal height. Return the stretched muscles back down into centre and this should give enough natural momentum for your hands and club to finish opposite your abs.
---
2. MID LENGTH PITCH – 30-50 YARDS – MIDRIFF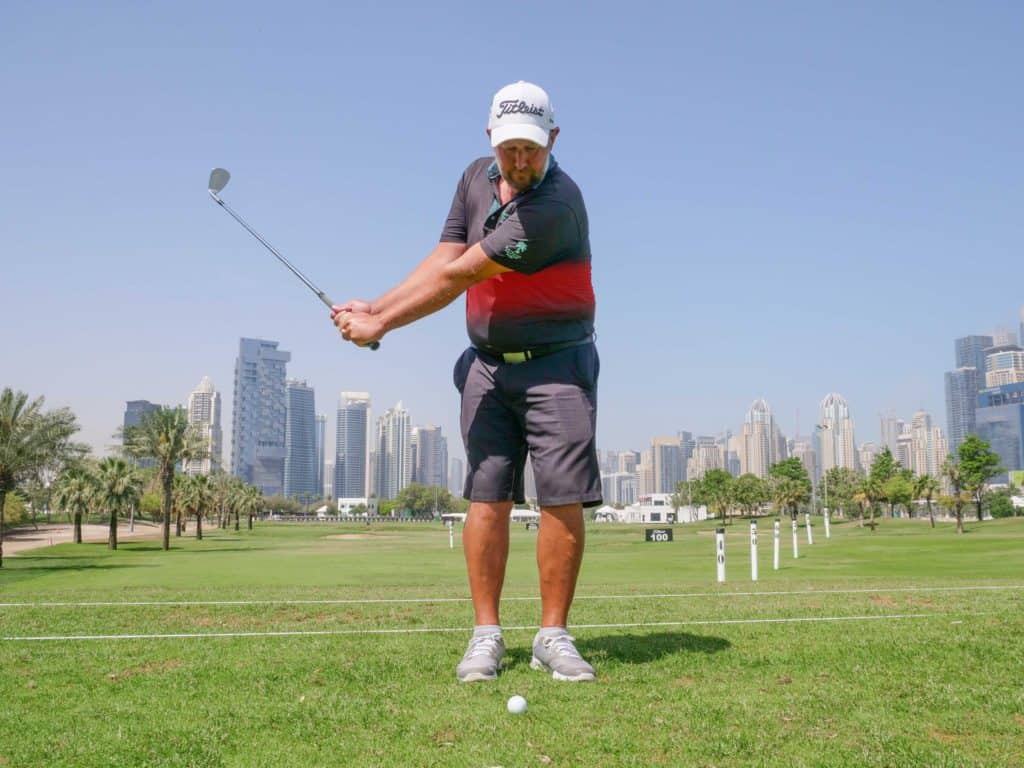 This is an extension of the Short Pitch, but now you also want to engage the upper abdominals or mid section of your trunk. Stop your backswing with the hands and club opposite the midsection. You will feel a natural setting of wrists during this swing. Allow that energy to free fall as you return the stretch back into centre. The momentum should ensure the hands and club finish at the mid section in the follow through.
---
3. LONG PITCH – 50-70 YARDS – CHEST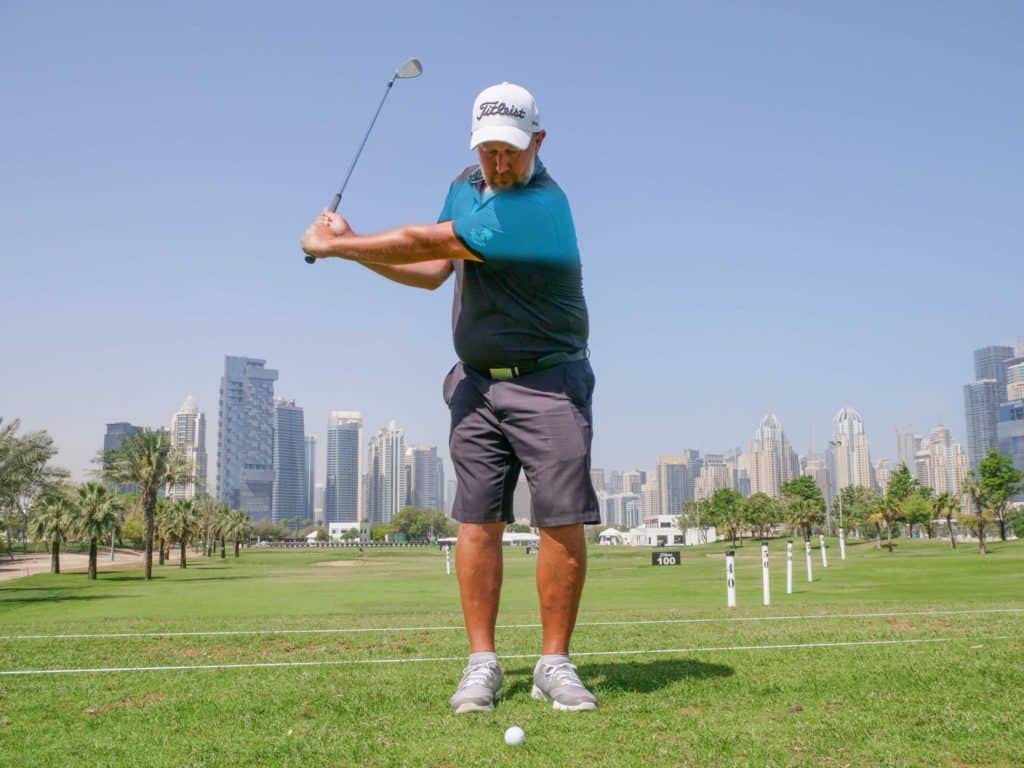 Now the pressure is built up through the abdominals and mid trunk, keep pulling your energy up as you rotate through your chest until the hands and club reach chest high. Return the club by pushing the muscles back down into the centre and again momentum should carry the swing through to chest high in the finish of the swing.
---
DRILL – DRY EXERCISE (NO CLUB)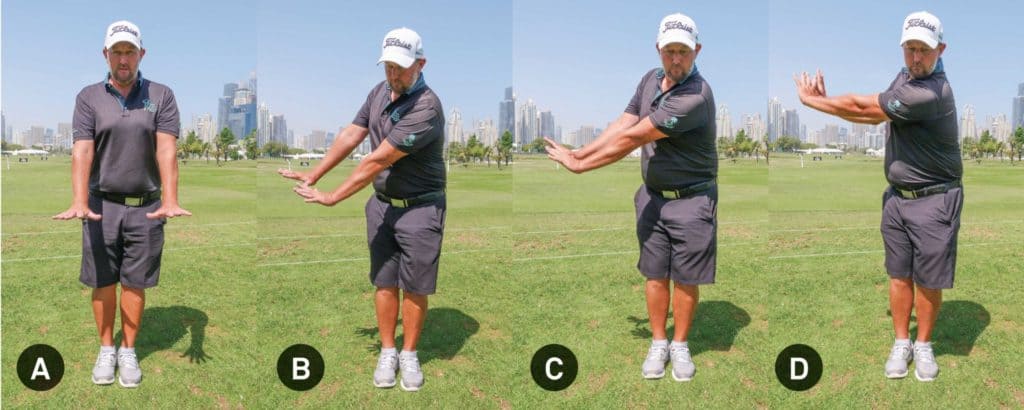 Set up with feet close together, arms in front and wrists set as shown. Start small and you'll feel the abdominals engage when building momentum in the swing. You should feel your abs, midriff and chest as you pull the correct muscles up to the desired position for shot length and then push them down again. This should feel relatively simple after a few minutes. Then reintroduce your club to notice the difference in swinging with your body rather than your arms.