Putting is the one area of golf that we can practice and get the exact same feedback as we get on the course, yet typically, we see golfers spend less time practicing this part of their game.
The focus of the game is based on a few simple principles that will stand up to the test of the course and help you become a better putter with feedback to keep refining your skills.
To establish your game the principles are as follows:
Treat it like a game, bring a scorecard and a pencil to mark your score
Play with one ball and bring a marker to mark every putt the same as the course
Follow your full routine of green reading, marking the ball, practice stroke on every putt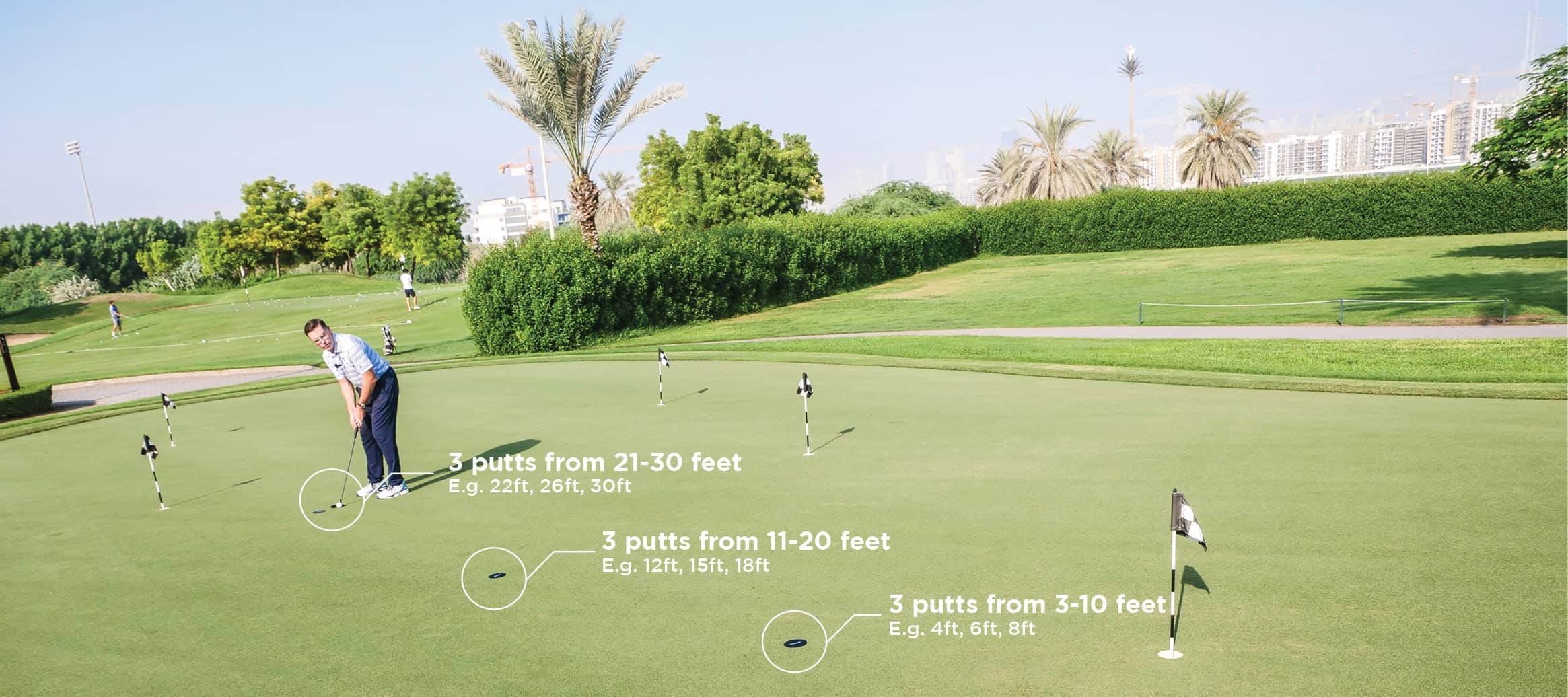 A great way to develop your practice over time is with a simple but effective nine-hole practice game.
To set up the course follow a simple plan of short, medium then long putts so you're never playing the same distance group consecutively.
This gives an even spread of short, mid and longer range putts to challenge you which, mixed in with uphill, downhill and side slopes, should create an equal challenge to what you face on the course and help you prepare for better results on the course. To practice your green reading skills take a ball marker or phantom hole placing it two thirds down your line where you expect the ball to run through on its route to the hole, this will help you see how well you can gauge the curve on each putt and whether you can hit your intended lines.
---
For extra feedback over time note down the factors that you see during the game with a focus on the following:
Speed control:
Note if the putts were short, long or good distance when not holed.
Read quality:
Note down if the ball was missed on the low side or too high.
Start Line:
Note down if you felt you hit your intended start line on each putt.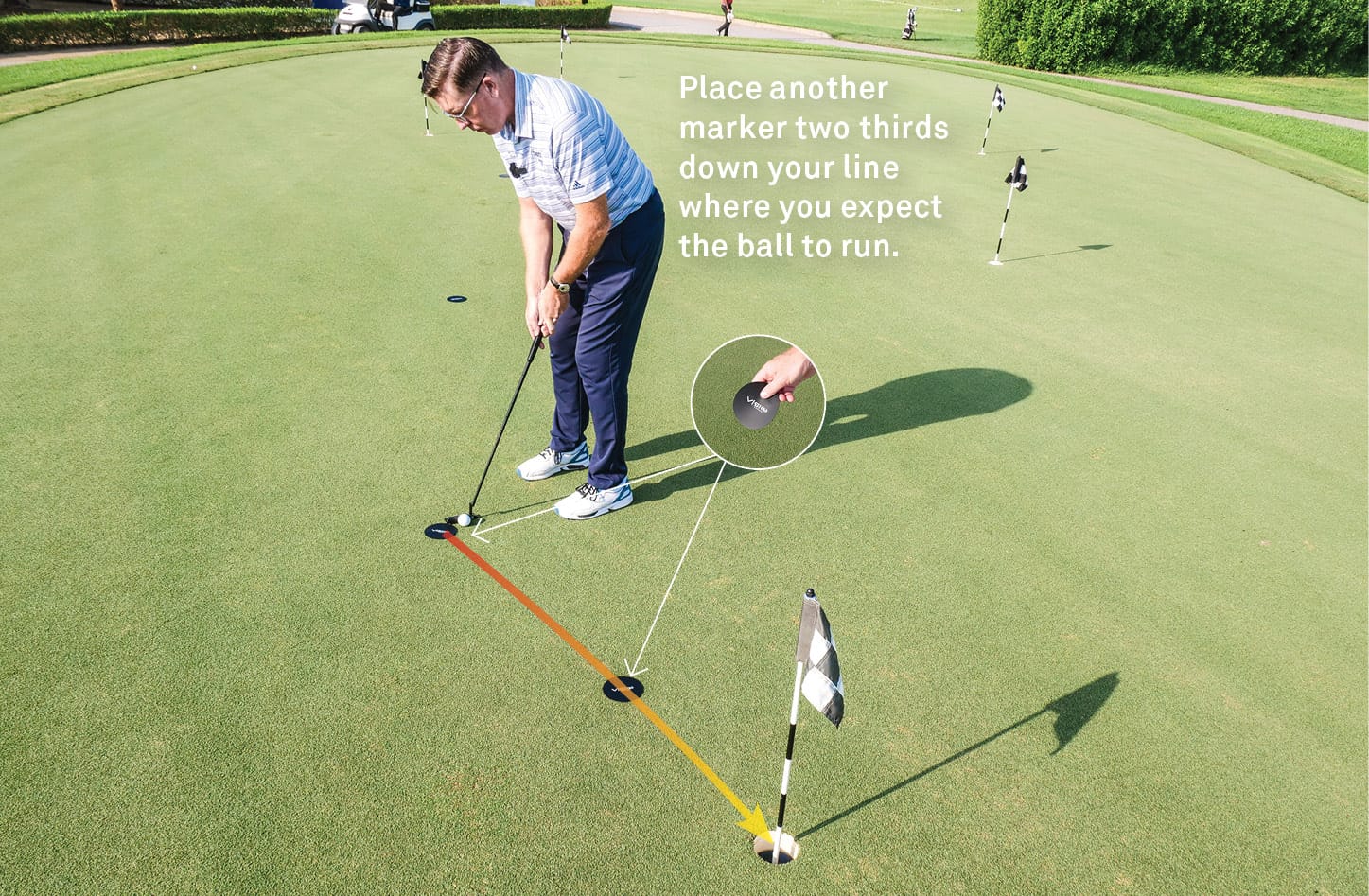 By building this picture up over a period of practice sessions you will see your patterns and be able to structure the rest of your practice around these results addressing specific performance issues.
With this structure of practice you will start to see the patterns in your putting and in time with the right focus, practice and coaching you should see your putting skills improve and achieve lower scores.
---
To book your lesson with Malcolm or one of the other talented PGA Professionals at The Track, Meydan Golf
visit meydangolf.com, call +971 4 381 3733 or email:
[email protected]