Learn an effective drill that European Tour professional, Chris Hanson, uses around the greens to improve his chipping. It is a simple exercise but is guaranteed to improve your accuracy and touch when on the fringe of the green. 
Drill
This is a great drill for improving your accuracy and touch around the greens. I pick three flags on the practice green then select a distance (how far from the flag I should finish) for each pin. If it's a difficult shot I might say 6ft, then the rest are 3ft. Therefore, that makes the proximity of the three shots 12ft in total. I take the three chips and see if I have passed the test by having a combined distance of under 12ft from each hole.
Once you have completed the drill you can alter the pin positions or distance and even lower the proximity so the completion drill is even more testing.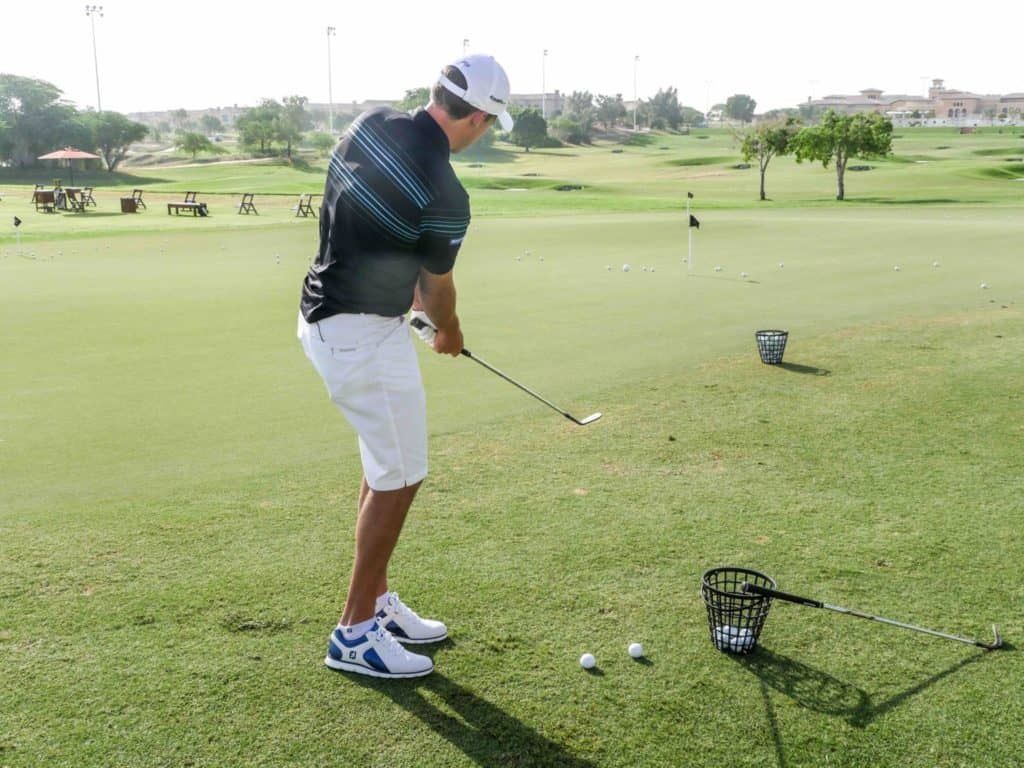 Key Tips
Try to perform the same routine that you would do out on the course and visualise the shot in a similar way to put more pressure on yourself.
Don't cheat yourself!
Watch the video to see Hanson in action performing the drill.