With the mercury rising to sometimes unbearble levels the summer period can make golf more of an 'aquired taste' here in the Middle East. But it's the perfect time to hone your fitness in the gym ahead of the new season and The Claude Harmon III Golf Performance Academy at The Els Club is offering a bespoke golf fitness programme delivered by Fitness Professional Allister Parlane, which will ensure you're ready to hit the links in better condition than ever before. We sat down with the Scotsman, who will be working on the European Tour with Finnish star Kim Koivu later this season, to get the lowdown on why fitness is so important for the modern-day golfer and how his specially tailored golf fitness programme can help you add more distance and consistency to your game as well as keep you injury free.
WWG: How long have you worked at The Claude Harmon III Golf Performance Academy and what is your role?
Allister Parlane: I've worked here for just over two years and I'm the Fitness Professional at the Academy, so I'll work in conjunction with the golf pros; they will tell you what's going on with your swing while I'll look at the physical aspect behind it, and from there we will piece it all together. I will evaluate movement through a physical screen and also put you through power testing and 3D biomechanics. This will highlight which areas are weak or not performing properly and from there I can build a daily warm-up routine and personalised training programme.
WWG: Modern day golfers are a lot more athletic than they used to be. Why is it so important to work on the fitness side of the game now?
AP: If you are playing golf regularly it is important that you are moving well, as it will help you to avoid an unwanted injury, plus if you are competing at the top level it is essential to train on strength and speed to get more distance off the tee. The top ten players in the world are all comfortably hitting it well over 300 yards and that's because they work-out a lot. Claude coaches Dustin Johnson and Brooks Koepka and they do plenty of work on that side of the game, hence the reason they are two of the biggest hitters in the game.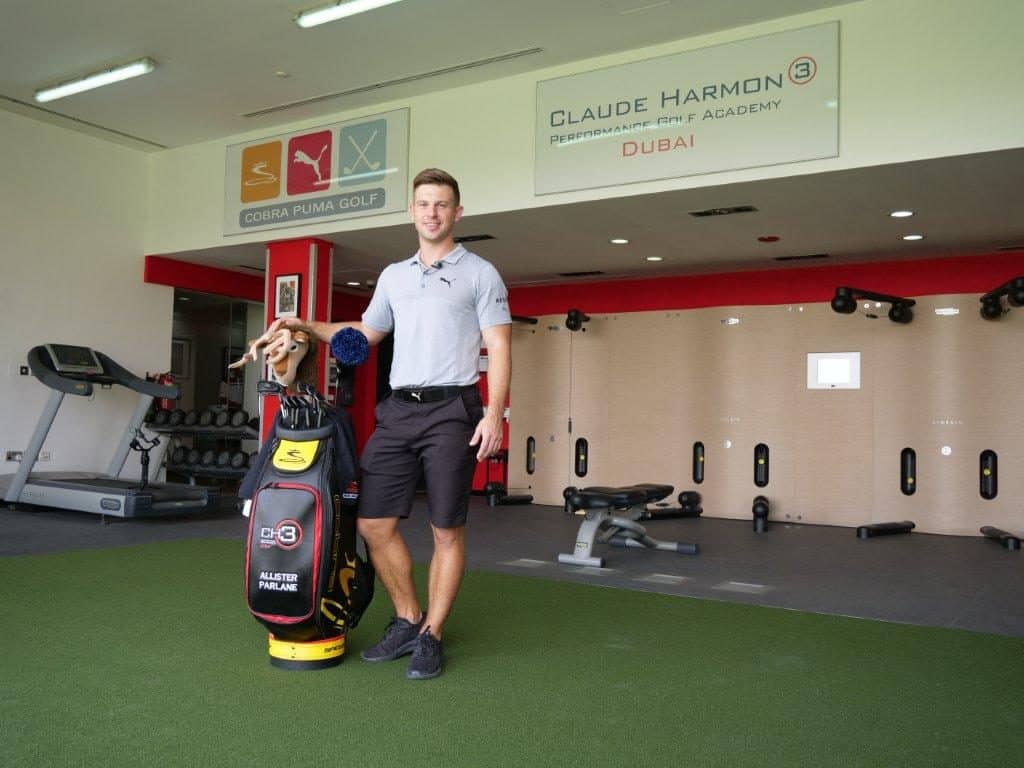 WWG: What will your fitness packages entail?
AP: The first package I'm offering is the Summer Progress, where we'll be focusing on golf fitness through group sessions, as opposed to individual sessions, but you are still going to get that personal touch as there is no 'one size fits all' programme. In the first session I will work on a one-to-one basis to evaluate your fitness level and where you need to improve and build a personal programme for you to perform during the supervised sessions, which will be held three times a day, five days a week. Once you have paid your fee you can go to an unlimited amount of sessions during your month or three-month package.
The second package is called 'On Your Own Pro' which is perfect for someone who is dedicated and flexible with their timings over the summer. You will receive unlimited sessions on a one-to-one basis, ensuring faster progression and more variety within the training session. We will focus on improving correct training aspects to help you play better golf. Students will be able to book one lesson per week as far in advance as they wish, while also booking as many lessons as they like every 24 hours after.
With the golf season coming to an end, now is the ideal time to do some pre season training to get your golf fitness at its peak and ready for the start of next season in September.
---
Improve your swing with the medicine ball
In this drill I'm going to show you three simple medicine ball exercises that are going to help you produce a better golf swing.
SPLIT SQUAT MED BALL PASS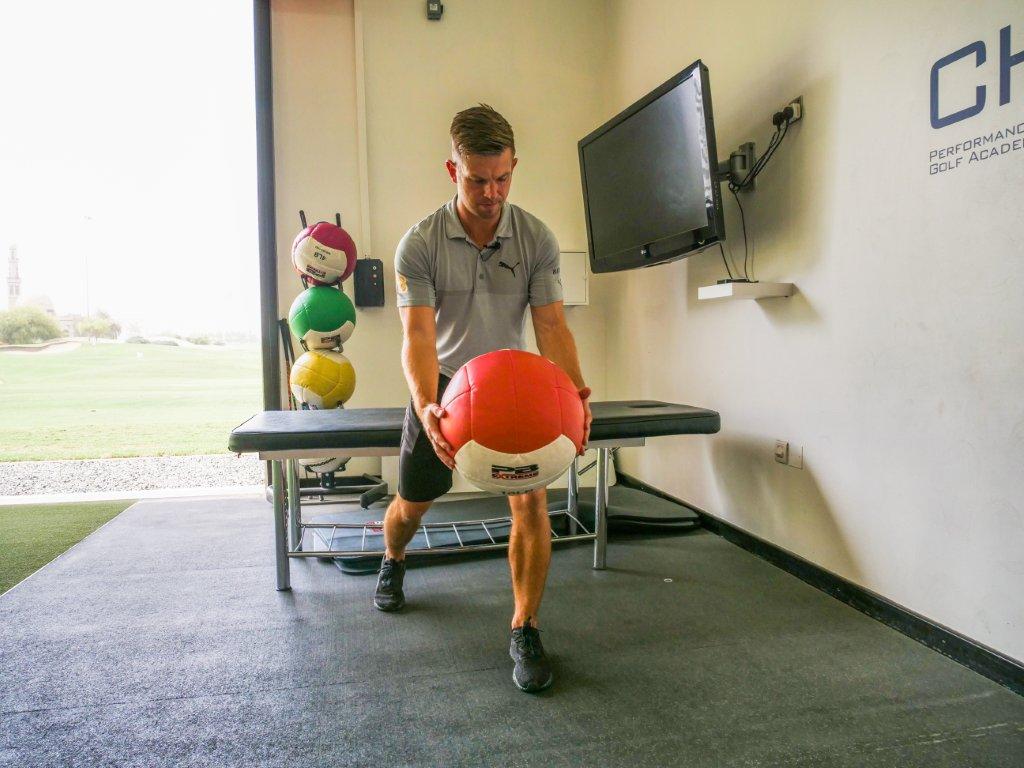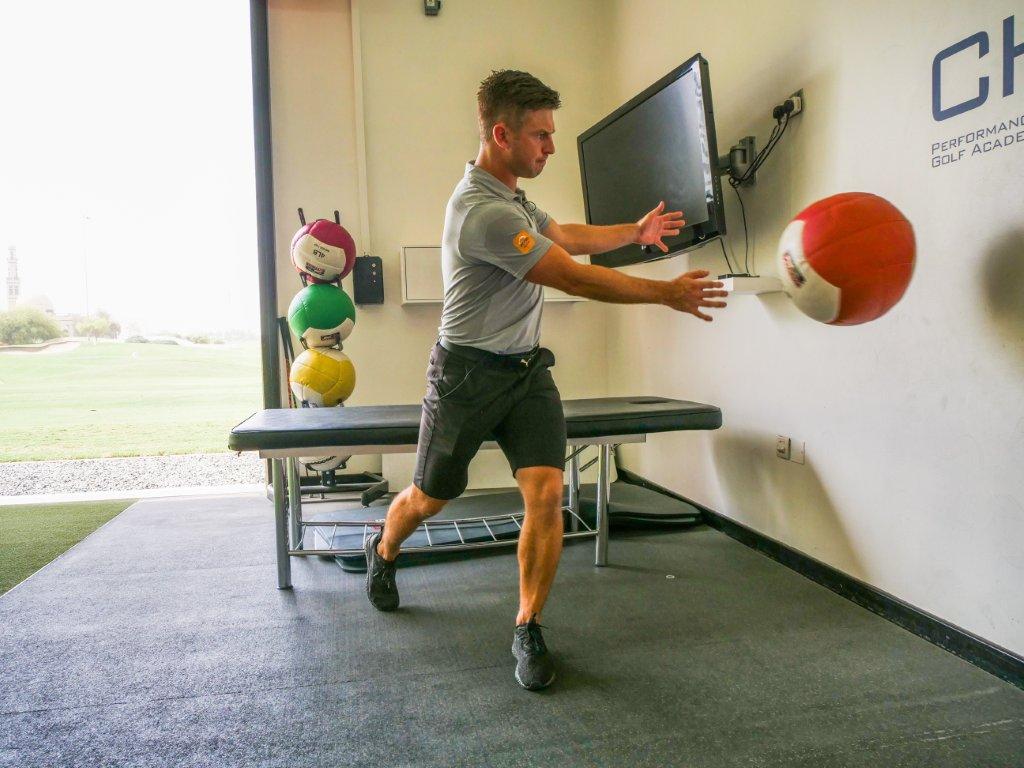 ---
ROTATIONAL CHEST PASS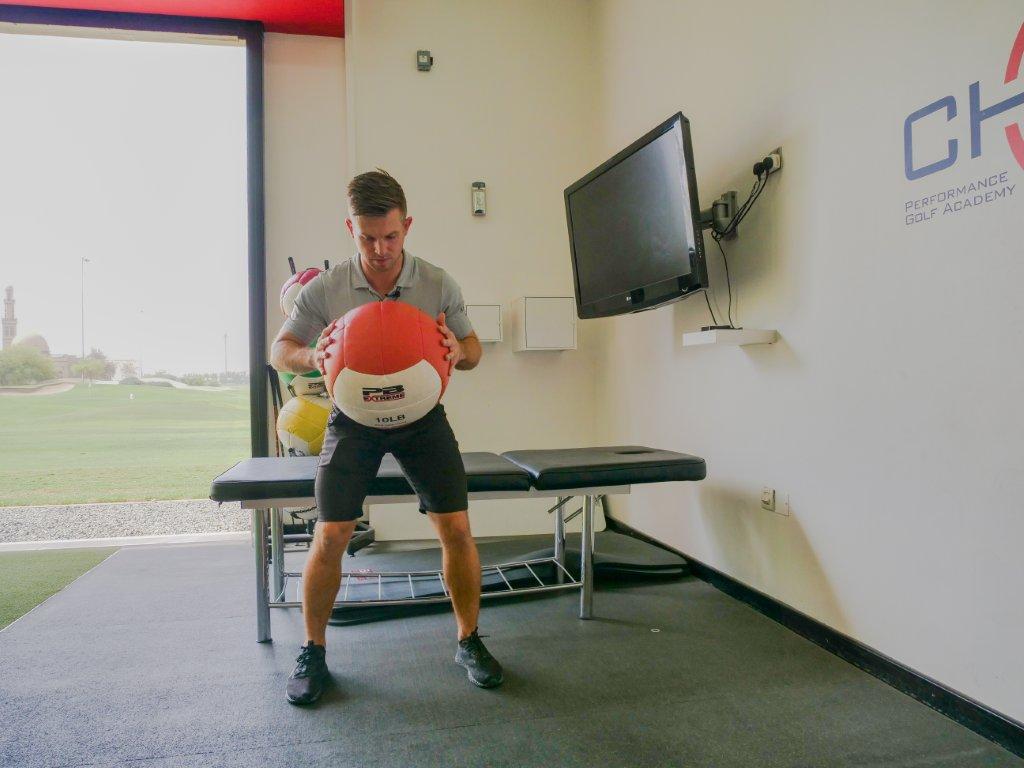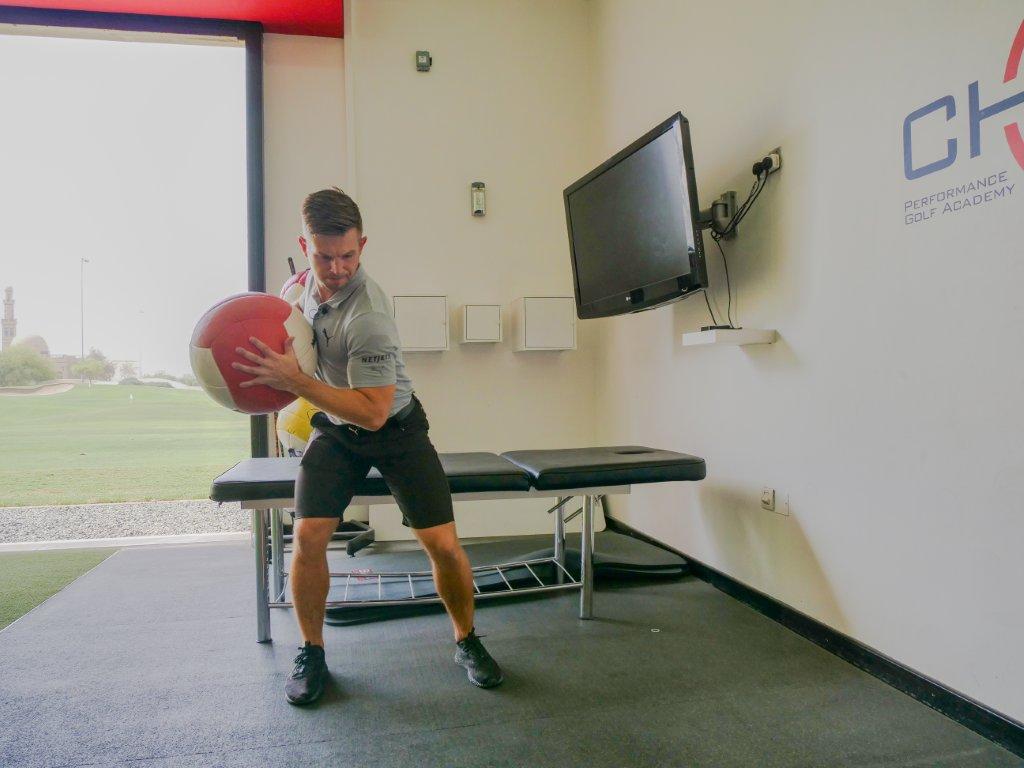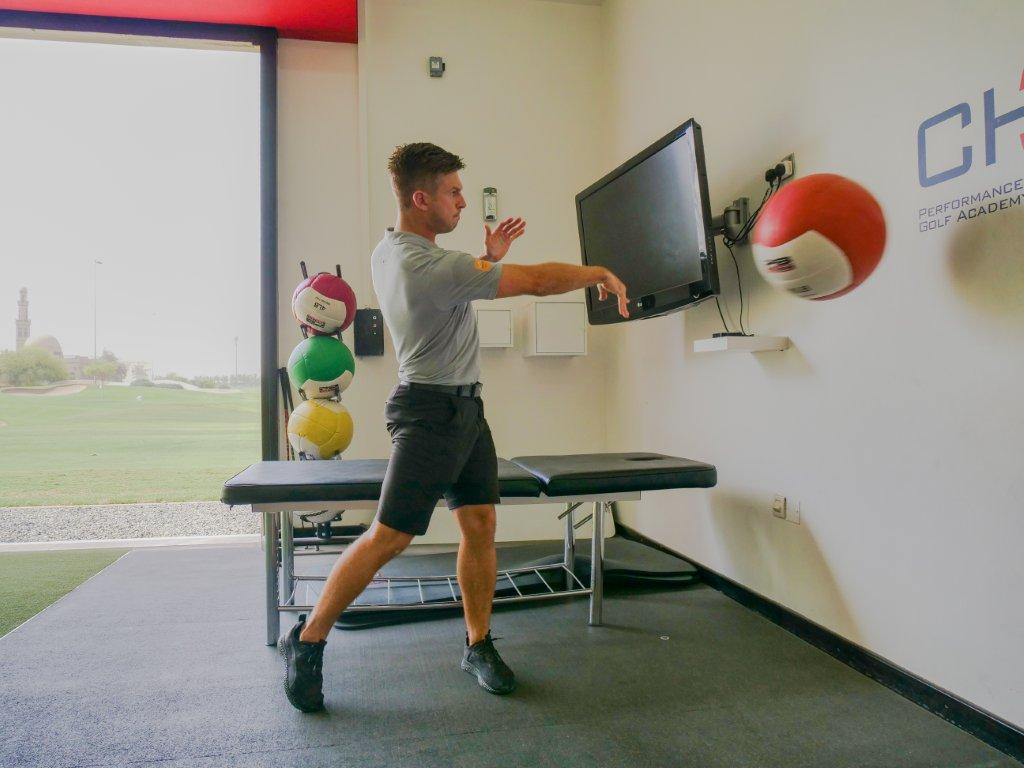 ---
SPLIT SQUAT ROTATIONAL SLAM