Creating a good strike on your chip and pitch shots is vital for making the ball go the desired distance with the correct flight and spin.
Most amateurs that I have coached try to help or 'scoop' the ball into the air with their wrists while the weight transfers to their back leg, which is devastating as it leads to inconsistent ball striking around the green. Learning how to become a more consistent ball striker on your chip and pitch shots around the green will certainly help you improve your distance control and ultimately shoot lower scores. For this specific chip shot I have selected a downhill, tight lie. This will definitely help those who can't get their weight on the front leg, so practicing off this lie will help us achieve a better strike more consistently.
KEY ELEMENTS TO HELP YOU ACHIEVE A BETTER STRIKE MORE CONSISTENTLY:
OPEN YOUR FRONT FOOT
Looking at the address position, open your front foot out so that it turns towards the target. In my case, as a right handed golfer, it's my left foot that's opened from 12 o'clock to 11 o'clock if you can imagine a clock face. This will help you get the weight on your leading foot in a more balanced stance to improve your strike.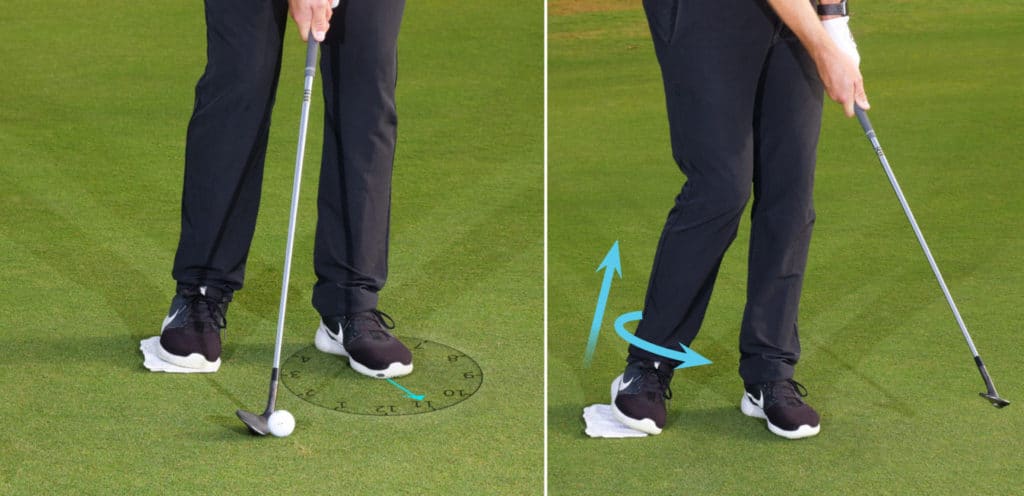 SHIFT WEIGHT INSIDE AFTER IMPACT
Next, place a hand towel under your back foot. After making impact we want the back foot to be off the hand towel, or more specifically, your back foot should have most of its weight on the instep or inside of the shoe. This will again help achieve that consistent strike required.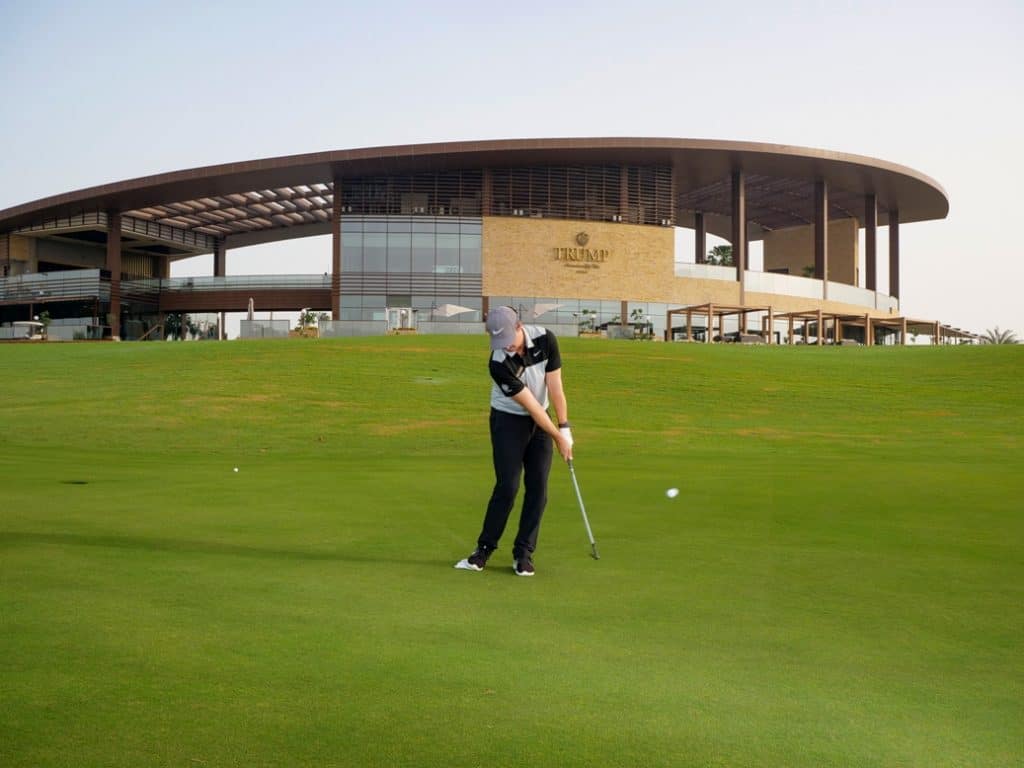 For more information on tuition at Trump Dubai, feel free to contact us on: 04 2453939 or email: [email protected]