By Rick Bevan
The Els Club began a new chapter last month when the renowned Butch Harmon School of Golf was rebranded to become the world's first Claude Harmon III Performance Golf Academy and having cut his coaching teeth in Dubai, the new facility's namesake couldn't be happier.
It's exciting," says Claude Harmon III when we catch up ahead of the Academy's official opening. "We moved here in 2008 and we set up the golf school in my dad's name, lived here for almost three years, and almost 10 years later, to have the opportunity to be part of it as my dad moves into semi-retirement is exciting. We have a fantastic team here and I think it's going to be a lot of fun." As golf coaching pedigree goes, it doesn't get much bluer blooded than the Harmon family. Claude Sr won the 1948 Masters while working as the Head Pro at Winged Foot Golf Club. He was a pioneer in modern teaching techniques and one of the first coaches to use video analysis. He was also best friends with the great Ben Hogan, with whom he used to play practice rounds ahead of all the Majors. Sons, Craig and Bill, are also esteemed instructors, as was Dick, who sadly passed away from pneumonia in 2006. The most famous of the Harmon sons is, of course, Claude Junior's father Butch, who coached Tiger Woods to his first eight Major championship victories and has also worked with the likes of Phil Mickelson, Ernie Els, Greg Norman, Fred Couples and David Love III – not to mention a host of celebrities and rock stars.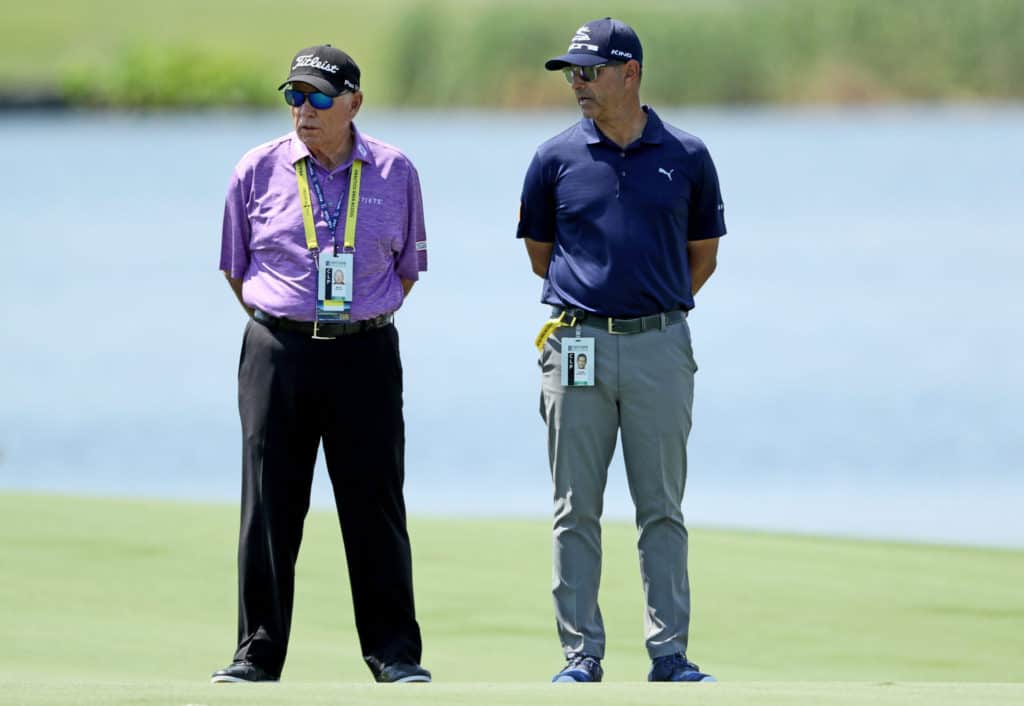 "I'm very lucky that our family has a very long history in golf teaching – I'm a third generation golf instructor," says Claude. "My father was a golf instructor, my grandfather was a golf instructor, my uncles. It's interesting that in our family, certainly the men, have all followed in the footsteps of our grandfather!" The Harmons are big figures in the coaching pantheon and their shadows loomed large as the young Claude set about forging his own legacy in the profession. Was he just riding on his father's coat tails? Could he cut it on his own? The answer to that question was delivered in emphatic fashion when Brooks Koepka won his first Major at the US Open at Erin Hills in 2017. "This one was all Claude," Butch proudly declared.
Eighteen months later and Koepka has mopped up another two Majors while frequently swapping places with another of Claude's students, Dustin Johnson, at the summit of the Official World Golf Ranking. Rickie Fowler, another of the game's most exciting players, is also a member of Harmon's stable, as is 2016 PGA Champion Jimmy Walker. "There's a lot of pressure and responsibility associated with working with elite players because you're working with people's ability to make a living and be elite athletes," admits Harmon. "You're always mindful when working with them that the changes you're making are going to affect performance because that's the only thing that matters at the elite level. The best players in the world are judged over whether they win tournaments and Majors or they don't. So, when you're working with them, there's a lot of pressure…but it's a lot of fun."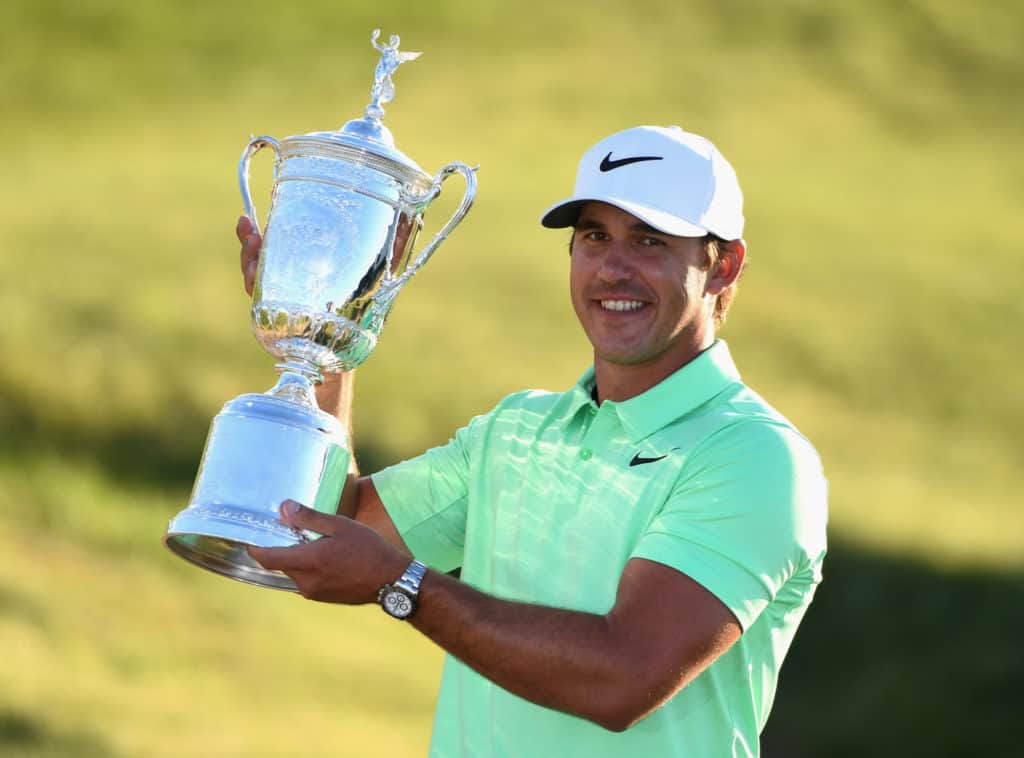 A key hallmark of Harmon's teaching philosophy is a blending of old school and modern teaching techniques and students at the new Claude Harmon III Performance Golf Academy will be exposed to his methods under the expert guidance of new Director of Instruction Jamie McConnell who has taken over the reins after working under the recently-departed Justin Parsons for many years. "I certainly think that the family tradition I've had with my father, my uncles etc is old school," says Harmon. "My dad is probably as old school as it gets, although he still uses video and other things, but we have so much technology now that's available and what I've tried to do is embrace all of that and all of the modern teaching concepts but then take all of that information and for want of a better word 'dumbing it down' for the average golfer. "It's about being able to interpret what the technology is telling us and use it to help improve people's game. The biggest thing that technology gives us is it allows us to not have to guess. It allows us to quantify what a player is doing and rather than just listening to the coach's opinion it shows the student what they are doing in their swing. I think if you never use technology you will miss something, but at the same time you don't want to rely too heavily on it so I think it's good to kind of be in both camps."
Among a variety of innovations at the new Els Club facility are plans to replicate the successful Total Game Evaluation Package offered at the famous Butch Harmon Academy in Florida where Claude is based. "We'll start to incorporate that," he says. "The package that we offer in Florida is six hours in one day. We work for three hours in the morning, have some lunch and then three hours in the afternoon. That allows us to look at full swing, short game and putting. It allows us to get out on the golf course and see a player and how they perform out there. It's taking a 35,000 ft view of everything that the player does. From that we're going to get a good gauge on a player and be able to provide a road map for how they need to practice and the things they need to work on." The Harmon family's ties with the Middle East were forged back in the 1970s when Butch moved to Morocco to coach King Hassan II and they were further strengthened when Claude moved to Dubai in 2008 to help get the Butch Harmon School of Golf up and running at the newly opened Els Club.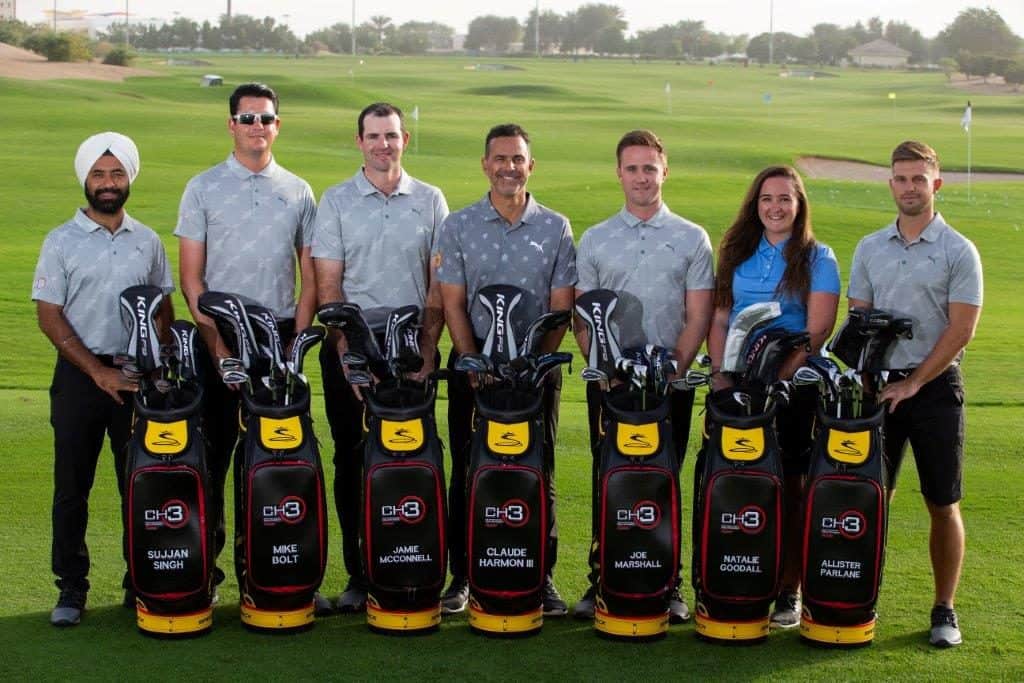 "I love this part of the world, I think it's a fascinating region," he says. "I love Dubai with the mishmash of all the different cultures coming together. Having grown up and lived in Morocco, it solidified a lifelong passion for travel and searching to see other things and be out of your comfort zone. I liked being here in Dubai – being a stranger in a strange land – and the city played a massive role in my development. "We got to build an amazing facility and I think we definitely changed the landscape of golf instruction in this region which I'm very proud of. The commitment we had to developing players, talking about fitness, junior development, I think the region benefitted from us being here and it's something I'm still proud to be a part of today." During his time in Dubai, Harmon forged a strong bond with The Els Club's former Director of Golf, Justin Parsons, who has now flown the nest to take on a new challenge at the prestigious Sea Island in the US where he is coaching the likes of Peter Uihlien, Louis Oosthuizen and Charl Schwartzel. But the 49 year old believes that, in Irishman McConnell, the Academy is in the safest of hands.
"When I look at success stories that we've had as a family, Justin is one of the great ones," says Harmon. "It's certainly an example for other instructors on the team to look to look at and follow. For him to start off at the Montgomerie, then move to our facility at The Els Club and 11 years later go to one the finest facilities in the US where he's coaching PGA Tour and European Tour stars, is pretty special. "I think Jamie has a lot of the similar characteristics that JP had. When I look at Jamie and look at how he handles himself and the way he leads and inspires the team – his attention to detail is second to none and I think the sky's the limit for someone like him.
"I think he can really create a career in golf. That's the thing I always said to JP – most people just have a job but if you really want to do well you create a career and that's what he's done, he'll have a career in golf for the rest of his  life. He'll be able to provide for his family for the rest of his life and Jamie will follow in the same footsteps. I've got complete trust in Jamie to do a great job and I look forward to coming out here a couple of times a year and being a part of what we're doing here." These are certainly exciting times for Harmon, McConnell and all the team at the Claude Harmon III Performance Academy, not to mention Dubai's golfing community who have the chance to be coached using the same techniques as those applied to the game's biggest stars.