There's no doubt that Tiger Woods is the greatest player of his generation, taking the PGA Tour to a whole new level and helping bring in huge amounts of money which continues to increase year on year.
However, when looking at the record books, Jack Nicklaus ruthlessly dominated the sport with his 18 Major titles and 73 tour wins. Many would argue that he is the best to have graced the men's game.
Woods has won 83 times on the PGA Tour, which is the most in history, and with 15 Majors is three behind Nicklaus, but he's hoping  he still has a few years left in his career to catch Jack's milestone.
It's always worth noting that Nicklaus played in an era when the technology wasn't as advanced and forgiving as it is today, but the counter-argument to that is that it was the same for everybody competing.
FEATURE: #WWGDebate | Should the Ryder Cup go ahead with no fans?
We open up this Worldwide Golf Debate to a number of Tour professionals, including two of the most gifted players in the sport in Nick Faldo and Rory McIlroy, as well as local professionals in the UAE and golf journalists around the world to find out their views.
Sir Nick Faldo: "Jack was top three in a third of the Majors he played – he's the best."
"The yardstick for picking the greatest players of all time is the Majors and we will give the nod to Jack Nicklaus with his 18," said Faldo, who won six Majors in his illustrious career. "Every shot Tiger hits is documented, whereas many of Jack's shots are never going to be seen so we don't know just how great some of them were. I'm sure he hit one-irons that would be jaw dropping – but they'll never be seen. I'll still lean to Jack because of his Major record of 18 wins, 19 second-place finishes and 53 spots in the top three. That's remarkable. He's been in the top three in over a third of the 150 Majors he played. Jack is the greatest for me."
Rory McIlroy: "Tiger Woods is the best player to ever live."
"In the history of our game no one has played better golf than Tiger Woods," McIlroy said on The Golf Channel's Morning Drive. "When you look at those years in 2000, 2001 and that whole stretch – no one has played the calibre of golf that he played then. That's why I think he is the best player to ever live, because no one reached the levels that he did. In my estimation, he is the best to ever do it.
"I think it's the relentlessness with Tiger. Back in those years I was talking about – nine wins, and then the next year it would be 10 wins, then the next year it would be eight wins. It was just year after year of relentless excellence.
"I think the 82 PGA Tour events that he's won is nearly more impressive than the 15 majors. The motivation to get up every morning and say, 'Yep, I'm going to keep on this journey, keep dominating people' – and he's still doing it."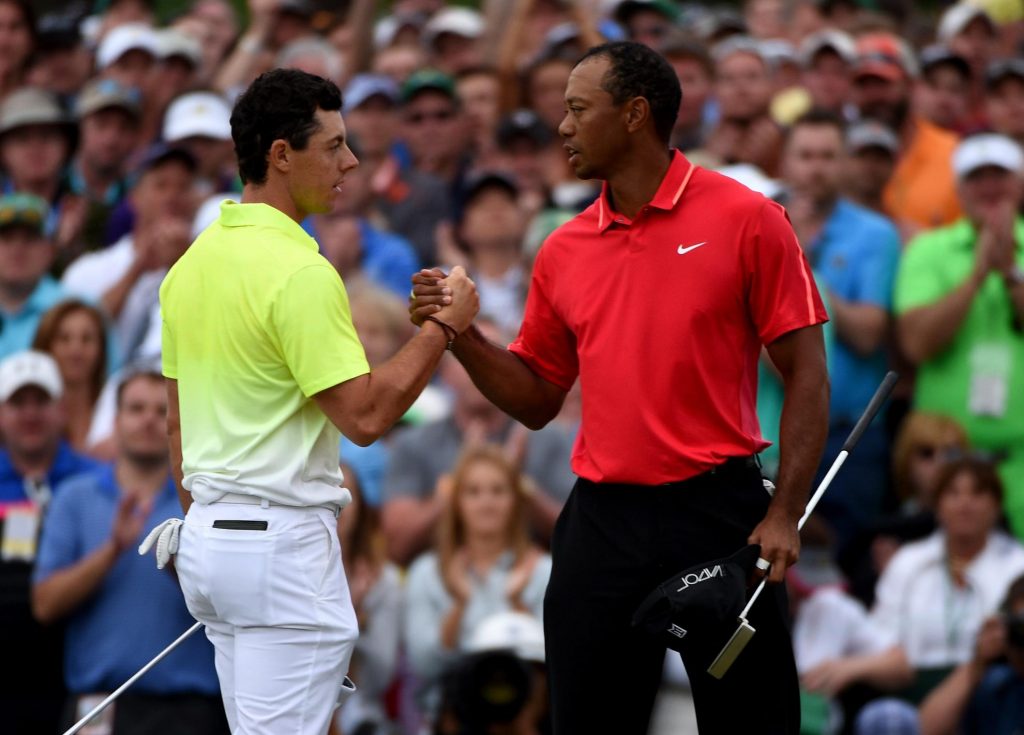 Mike Bolt: "We were lucky to live in the Tiger generation."
"Tiger is the greatest of all time – there is no debate," concluded Bolt, who is a Teaching Professional at the Claude Harmon Performance Academy. "Take absolutely nothing away from the pioneers of our game, and without the legends of Jack Niklaus and Arnold Palmer, there may never have been a stage for Tiger to burst onto. However, in my opinion there is not a more decorated sportsperson worldwide, let alone in the golfing fraternity. Not only did he dominate the game for well over a decade, he changed the game, he is the game.
"Tiger was the first to really dedicate himself to physical conditioning, and his experimenting has changed how every professional coming through the ranks operates. Golfers are now pure athletes and even the way golf is coached to beginners has been moulded by this 'athlete first, golfer second' model. Viewing figures on his return from multiple injuries prove how much the game needs Tiger. His comeback from personal and physical issues has been inspiring and his 2019 Masters victory was something of a miracle. When it's all been and gone, I hope we all appreciate how lucky we were to watch the GOAT in action."
John Hawkins: "The Golden Bear is the best golfer ever."
"I've got Jack over Tiger by a nose, perhaps for reasons few others would bother pondering," said Hawkins, a journalist for www.morningread.com. "Nicklaus' 18-15 advantage in major titles is the obvious haymaker in any related discussion, especially when you consider that both men made it clear from the outset that collecting Grand Slam components was their top priority. They built their schedules around those four weeks. Both picked up their first big trophy in landscape-altering style: Nicklaus over Arnold Palmer (on Arnie's home turf) at the 1962 U.S. Open; Woods by a dozen strokes at the 1997 Masters.
"The only tangible difference between the two is that Nicklaus has three more. In an individual sport, major titles are a lot like league championships, which is why Michael Jordan and his six rings are the main reason why he's commonly regarded as the best player in NBA history. Woods might have been more dominant, Nicklaus more consistent, but the fact that Tiger went majorless throughout most of the 2010s is ultimately what will keep him from catching Jack."
Pablo Larrazabal: "Tiger is the greatest sportsman."
"Tiger is not only the greatest golfer but also the greatest sportsman of all time," said Larrazabal, a six-time European Tour winner. "Tiger is what sport needed alongside Mohamad Ali and Michael Jordan. Lionel Messi will join that list when he retires too."
Jamie McConnell: "Tiger's win at 2019 Masters secured his status as the best ever."
"Tiger Woods is the greatest," says McConnell, Director of Instruction at the Claude Harmon Performance Academy. "I've been a Tiger fan since I was a young boy and he inspired me to take up the sport and I will always follow his results. I believe that the strength and depth of the fields he has played against is more superior than Jack Nicklaus'. Giving the stumble that Tiger had with off-course trouble, which robbed him of good couple of years from his career, but his comeback at last year's Masters was terrific. That cemented him as the greatest in my opinion."
Chris Chase: "Nicklaus is the greatest but Tiger still has time to change that."
"It's Jack Nicklaus and it's not that close," said USA Today writer Chase. "Tiger Woods had the greatest run of any golfer who's ever picked up a club, but Jack Nicklaus put together a career that, from start to finish, was unparalleled.
"Of course, Tiger Woods is still active, which leaves the GOAT tag up for grabs. What would it take for a changing of the guard?"
"Even if you think Tiger will win more Majors (and I do), getting four and topping Nicklaus is nearly unfathomable.
"But he won't need to top Jack's 18 to pass him as the greatest; given the circumstances, if he can win one more Major and, say, five more tournament titles, it'd be hard to say he was second-best to anyone."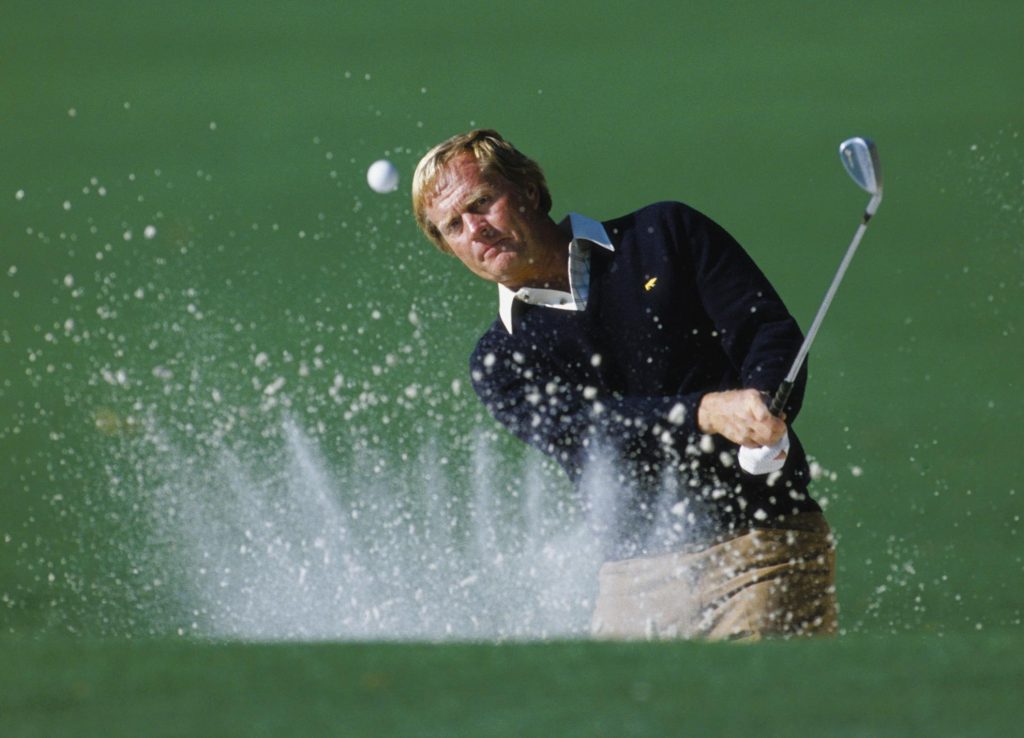 Sven Nielsen: "Tiger changed the game in so many ways."
"Seeing as though I was born in the Tiger era, my opinion is that Tiger certainly is the greatest," said the Trump Golf Dubai Senior Teaching Professional. "Nobody has come close to growing the game of golf as much as Tiger has, and making it so exciting to watch, during that unbelievable stretch between 1997-2007.
"He changed the game mentality, physically and also from a financial point of view for all professionals. All PGA Tour professionals should thank Tiger for those big pay cheques."
What are your views on this #WWGDebate? Please share them on our Facebook, Instagram or Twitter post.