The last two years have been somewhat a roller-coaster ride for rising star Will Zalatoris. From relying on Monday Qualifiers and sponsor exemptions to play on the Korn Ferry Tour in 2019 to announcing himself to the golfing world earlier this year with a runner-up finish at The Masters Tournament – it's already been one hell of a journey.
You'd be forgiven if you hadn't heard of the 24-year-old, who strikes an uncanny resemblance to Happy Gilmore's caddy, before his heroics at Augusta National as he doesn't hold full PGA Tour membership, despite ranking inside the top 30 in the world, due to no player earning or losing their membership in 2020 because of the pandemic.
But his name was on everyone's lips on the second weekend of April with the 'tall skinny blonde kid' from California posting four under par rounds – the only player to do so that week – to finish just one shy of Hideki Matsuyama on his Masters debut.
"I still wish I could put into words how much fun I actually had at Augusta National," said Zalatoris, who banked $1.2 million for finishing second.
"I was able to appreciate playing in my first Masters because I really haven't taken anything for granted over the last two years, going from Monday-qualifying for Korn Ferry Tour events to playing on the Korn Ferry Tour for two years to then playing in my first Masters – it's a crazy wild ride that I've enjoyed every single minute of.
"To be in contention on a Sunday at Augusta was obviously a dream come true. Obviously to come up one short will sting forever, but I know that I can contend against the best players in the world, and I know I'm capable of getting those two shots somewhere pretty soon."
A win at The Masters would have automatically sealed full membership on the PGA Tour and made him eligible for this season's FedEx Cup Play-Offs. In fact, any Tour victory this season would earn automatic membership and put him in the hunt for the FedEx Cup title with only 25 players, at the time of writing, banking more points than him this season.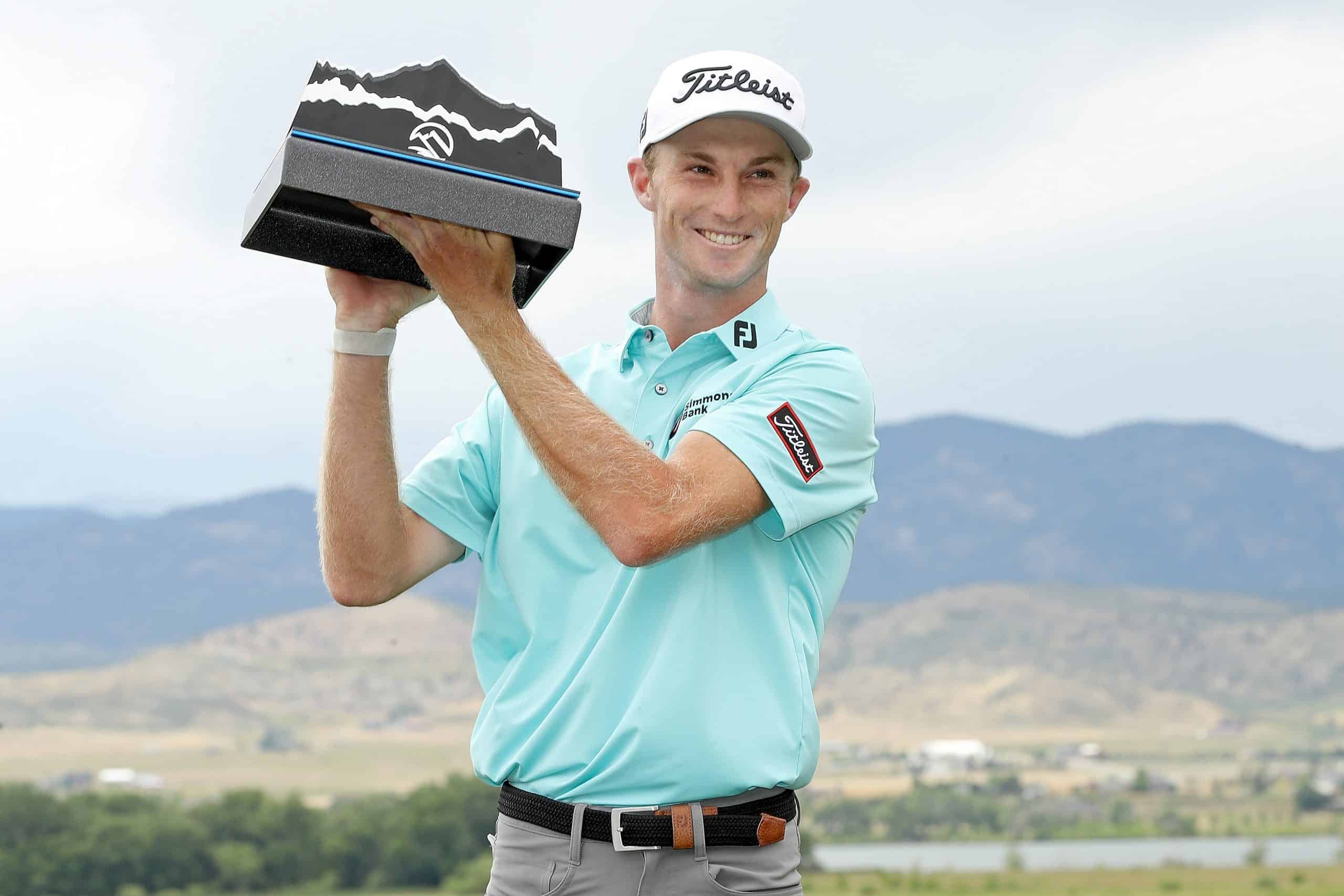 Despite the huge rewards that could be coming his way by entering the race for the PGA Tour's season-long trophy, Zalatoris insists his game plan remains the same as it was when he was grinding his way through Monday Qualifiers on the Korn Ferry Tour.
"My goal is to obviously win an event before the season's over and be a part of the FedEx Cup playoffs," he said. "I think it's just about staying patient, I've kind of given this same monotonous answer for the last six months of – I've been sticking to the same practice routine and same process for two years and it's gotten me to here.
"Just because you've had some success doesn't mean that we need to be changing goals, changing our attitude. It's just more of the same. I've done that from Monday Qualifiers on the Korn Ferry Tour all the way into contending in a Major championship."
Big Cat era
A victory on the PGA Tour would see him join the likes of Viktor Hovland, Matthew Wolff and Collin Morikawa as the recent generation of new stars who have etched their names onto trophies in the early stages of their PGA Tour career. Is it just a coincidence that these youngsters are firing on all cylinders from an early age? Zalatoris thinks not.
"I think that fearlessness of seeing Tiger do his thing has carried over the last 20 years or 20-plus years – I think that's why you're seeing guys like Collin, Viktor and Matt coming out of the gates winning," he said.
"If you think about it, we were born kind of around when Tiger really started to take off, so from 2000 to 2010 that was one of the best decades of golf ever, and we got to see it. Seeing Tiger play and dominate in the way he did, we're now seeing a lot of younger guys do that, the reality is obviously none of us have anything to lose out here, and I felt that at The Masters; my attitude was: 'I'm playing in my first Masters; let's enjoy this. I've watched this tournament for 20 years; let's go have some fun'."
One thing Zalatoris and Tiger don't share is the input their fathers had on their game. Tiger's father, Earl, is widely known for coaching Tiger from a young age and being heavily involved in his growth whereas Zalatoris' father, Richard, let Will forge his own path.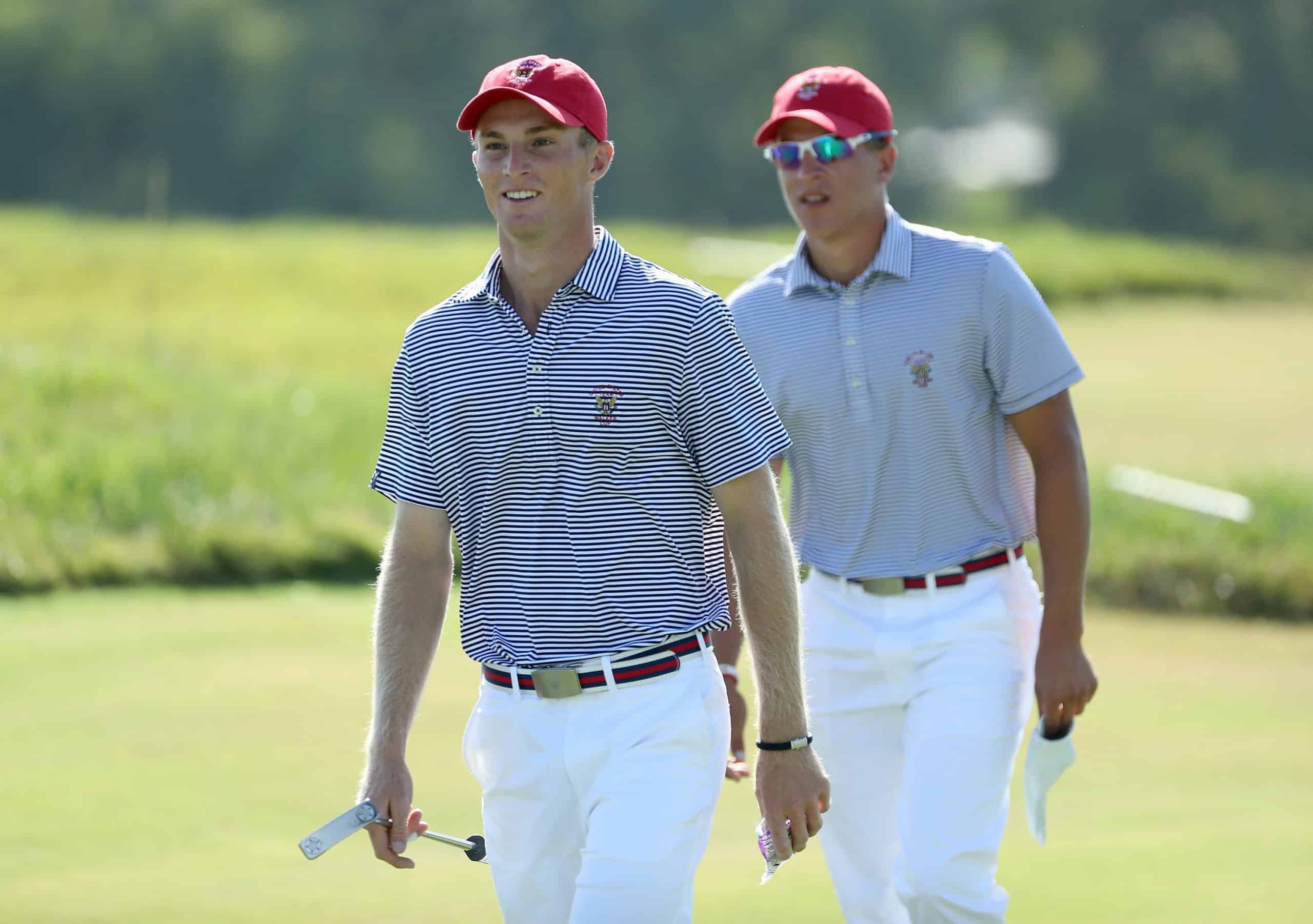 "My parents were very hands-off," he said. "My dad is really proud to say that he's never been to single golf lesson of mine in my entire life, never sat in on one, never said, 'Hey, you're working on this, do that'.
"He's just completely let me be. And it's very admirable, because I even think about some of my buddies or kids that I've mentored and if I go watch them play nine holes I'm like, 'Dude, you got to get this thing going' – I even act like a parent and they're not even my kids. So I don't know how he was able to do it that way, but it let me own my golf game.
"I think my competitive spirit probably comes from my mum. She ran track at Oregon. She's the toughest person I know. It's kind of funny to see me as kind of a combination of my parents. My dad introduced me to the game, but he joked that his whole job was to go get me a milkshake and make sure I had enough golf balls when we were out there."
Pressure
At last month's AT&T Byron Nelson, Zalatoris finished in a share of 17th which was his 25th Top-25 in his last 33 events. That's the kind of form gets tongues wagging, so it came as no surprise to see the California native tee it up with 2021 Ryder Cup Captain Steve Stricker and Vice Captain Zach Johnson in a practice round at last month's US PGA Championship.
Does Zalatoris feel pressure to grab a PGA Tour win this season or play in his way to Ryder Cup contention?
"The only pressure I feel is the pressure I put on myself," he said. "Of course, there's a lot of people that think I could play on a Ryder Cup team or win a Major or whatever. I mean, I've heard it all. I've been asked all the questions, but the fact of the matter is I'm just trying to become a better golfer every week.
"I've now kind of had a little bit more of a breakout where more people have seen me play, but it's still the same for me. People might think I could do more, think I could do better, but the goals I put on myself or the pressure that I put on myself is the only pressure that I really feel."
"I just go out, get better, sign up for a golf tournament and try to go win it. It's nice to know that I can contend in Majors and contend against the best players in the world, but I still have things to improve on, and there's things that I need to get better at in my golf game if I want to go win these tournaments.
"For me, it's the same goal of go out and win a tournament or win a Major. These are all career goals that I have, but I do that by focusing on the micro goals and trying to get better in every aspect of my golf game."
Whatever happens for the remainder of this season, Zalatoris is already guaranteed to earn fully exempt 2021-22 PGA Tour status via the top-125 non-member category. But with a relaxed attitude to the game and a determination to take things week by week, you wouldn't back against this rising star entering the winner's circle in the very near future.