There was no lingering camera call on the Swilcan Bridge and the tears welled in Eldrick's eyes as he approached the 18th green as opposed to flooding from them. Those physical clues, and a little more verbal context in his post-round presser, left everyone hoping this wasn't the Old Course farewell that it was portrayed to be.
Tiger Woods' emotional walk up the final hole at the Home of Golf may well prove his competitive swan song at St Andrews given The Open is not slated to return here until 2027 at the earliest. Woods will be 51 then and it's not locked in yet.
But rest assured, we have not seen the last of the 15-time major champion and three-time hoister of the Claret Jug at the game's oldest major.
"I'm not retiring from the game," Woods said afterwards, to the collective relief of the royal and ancient game.
Tiger, we hope to see you at St Andrews again

Thank you#The150thOpen pic.twitter.com/1rdD8tZKKE

— The Open (@TheOpen) July 15, 2022
"But I don't know if I will be physically able to play back here again when it comes back around. I'll be able to play future British Opens, yes, but eight years' time [Woods has his eyes on a 2030 return to St Andrews], I doubt if I'll be competitive at this level.
"It's a struggle just playing just the three events I played this year. That in itself was something I'm very proud of. I was able to play these three events, considering what has transpired. Hopefully we do more hard work and give myself some more chances next year to play a few more events."
Here's hoping because scores of 78-75, rounds remembered for a fat wedge into the Swilcan Burn on Thursday and more uncooperative putting on Friday, aren't how Woods deserves to go out at a venue where he's twice won The Open.
If it is, Woods is thankful for the send-off, a rapturous standing ovation from the most knowledgable fans in golf. And a doff of a cap from Rory who was just starting out on the 1st. It was that touching tribute from a peer that triggered Tiger's tears.
A tip of the cap from Rory as Tiger walked down 18.#The150thOpenpic.twitter.com/AWYhayGBu9

— Golf on CBS ⛳ (@GolfonCBS) July 15, 2022
"…As I walked further along the fairway, I saw Rory right there. He gave me the tip of the cap. It was a pretty cool — the nods I was getting from guys as they were going out and I was coming in, just the respect, that was pretty neat. And from a players' fraternity level, it's neat to see that and feel that," Woods said before summing up the love up in the stands.
"It's very emotional for me. I've been coming here since 1995, and I don't know when — I think the next one comes around in what, 2030 — and I don't know if I will be physically able to play by then.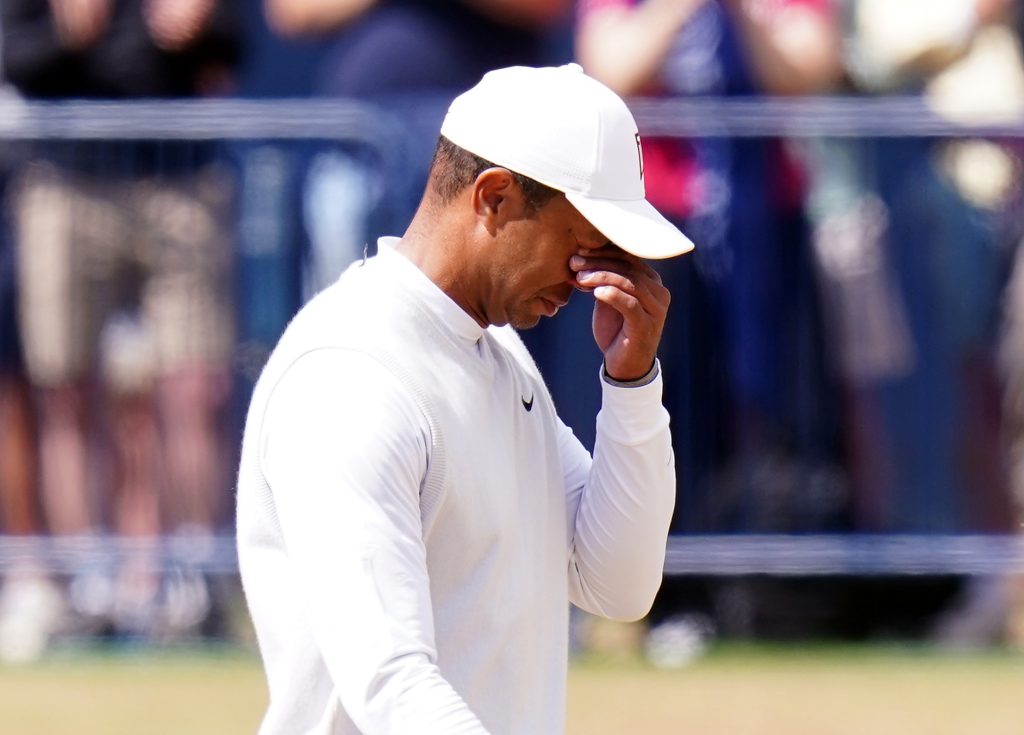 "So to me it felt like this might have been my last British Open here at St Andrews. And the fans, the ovation and the warmth, it was an unbelievable feeling.
"I understand what Jack and Arnold had gone through in the past. I was kind of feeling that way there at the end. And just the collective warmth and understanding. They understand what golf's all about and what it takes to be an Open champion.
"And I've been lucky enough and fortunate enough to have won this twice here. And it felt very emotional, just because I just don't know what my health is going to be like. And I feel like I will be able to play future British Opens, but I don't know if I'll be able to play that long enough that when it comes back around here, will I still be playing?"
McIlroy hopes so.
"It would have been a cool moment if he was 8-under par instead of 8-over, whatever he was. A little bit. Yeah, I just hope — everyone hopes it's not the end of his Old Course career. I think he deserves, we deserve him to have another crack at it," the Northern Irishman said when asked if his cap tip was a 'cool moment'.
Tiger was saying he felt the brotherhood a little bit there on 18 when he was coming up. Do you feel that connexion as well?
"I do. I've gotten pretty close to Tiger over these last few years. And especially after the accident, and I think we've all sort of rallied around him down there in Jupiter. And we all want to see him do well.
"He was all our hero growing up, even though I'm maybe a touch older than some of the other guys. But we want to see him do well. We want to see him still out there competing. And this week was obviously a tough week for him. But we're all behind him. We're all pulling for him. And hopefully he's — again, as I said, hopefully he's back here in the next four, five years and playing in another Open Championship on The Old Course."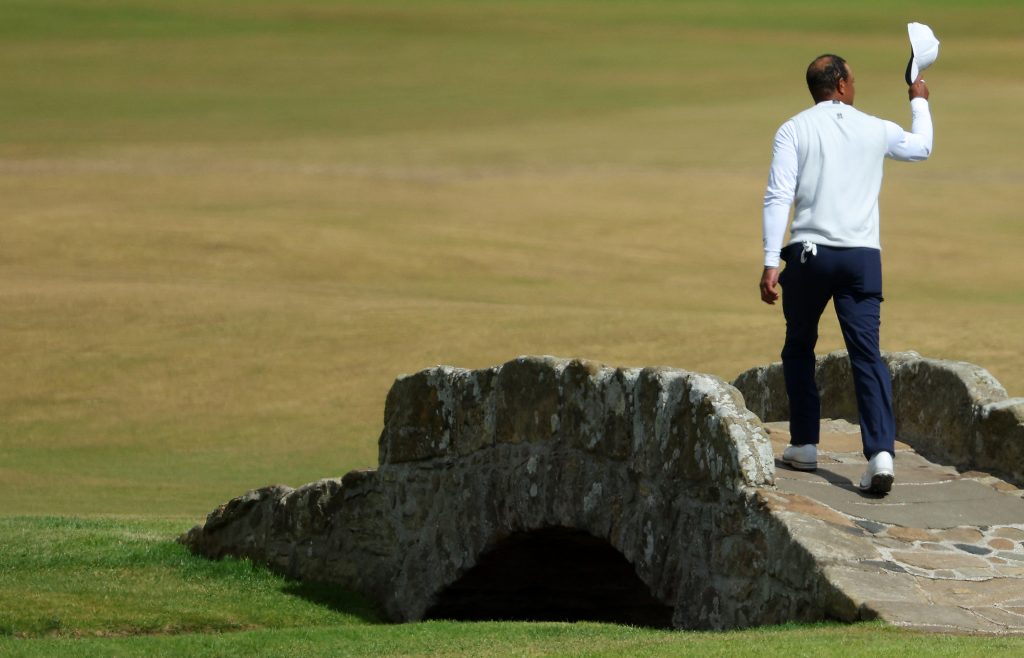 Although I am disappointed to be heading home, I had an incredible week at St Andrews celebrating 150 years of history and the game we love. I want to thank this place for all the memories it has given me, and to the fans today for having the walk up 18 be added to that list. pic.twitter.com/VHD93MfeSl

— Tiger Woods (@TigerWoods) July 15, 2022