Having started the Alfred Dunhill Links Championship ranked 43rd in the Race to Dubai and with only the top 50 players making their way to Jumeirah Golf Estates for the season-ending DP World Tour Championship, it looked touch-and-go whether Tyrell Hatton would be returning to the tournament that he narrowly missed out on winning in 2016. But the Englishman had saved his best form for the closing stretch of the season with a quartet of top 20 finishes culminating in a first victory in 25 months at the Turkish Airlines Open, which saw him pocket a whopping US$2 million in the process.
"It was very special to get the win in Turkey," says Hatton, who defeated Kurt Kitayama, Erik Van Rooyen, Victor Perez, Benjamin Hebert and Matthias Schwab in just the third six-man play-off in European Tour history and the first to finish under the floodlights. "I said to a few people on my team that if I was lucky enough to win again, then I would definitely savour the moment, because I think it's quite easy to take it for granted. Sport's great when it's going well, but when it's not going well, it kind of hits home.
"It was a difficult year up to that point in terms of the results that I was aiming for and I was just generally struggling for form. But then a month prior to Turkey, I felt like I found my game again and winning there was really special and it has been a couple of years since my previous win so that certainly made me feel a lot better about my season. It gave me some confidence and hopefully I can take that into next season."
SURGERY BECKONS
The victory at the Montgomerie Maxx Royal was made even sweeter by the fact that Hatton has been suffering with immense pain from a wrist injury sustained at the 2017 Masters Tournament. Painkillers kept his 2019 season alive but surgery beckons in the coming weeks. "The injury happened when I fell over at the Masters back in 2017," he says. "I was just walking off the par 3 course after they cancelled the tournament, I slipped and all my weight went through my right hand as I was trying to save myself. It's been getting progressively worse since that point."The whole joint was full of scar tissue and everything is inflamed so it's just a case of removing everything that doesn't need to be there. It's a very simple surgery. Recovery time is around a week which is perfect because I don't actually like touching the clubs in December."
With his win in Turkey, Hatton has given himself a great start in the race for automatic selection for a second appearance at The Ryder Cup after making his debut at Le Golf National last year. The 28 year old was part of the team that recorded an historic 17.5 – 10.5 triumph over the Americans, with Hatton chipping in with one point from three after forming a strong partnership with Paul Casey in Paris.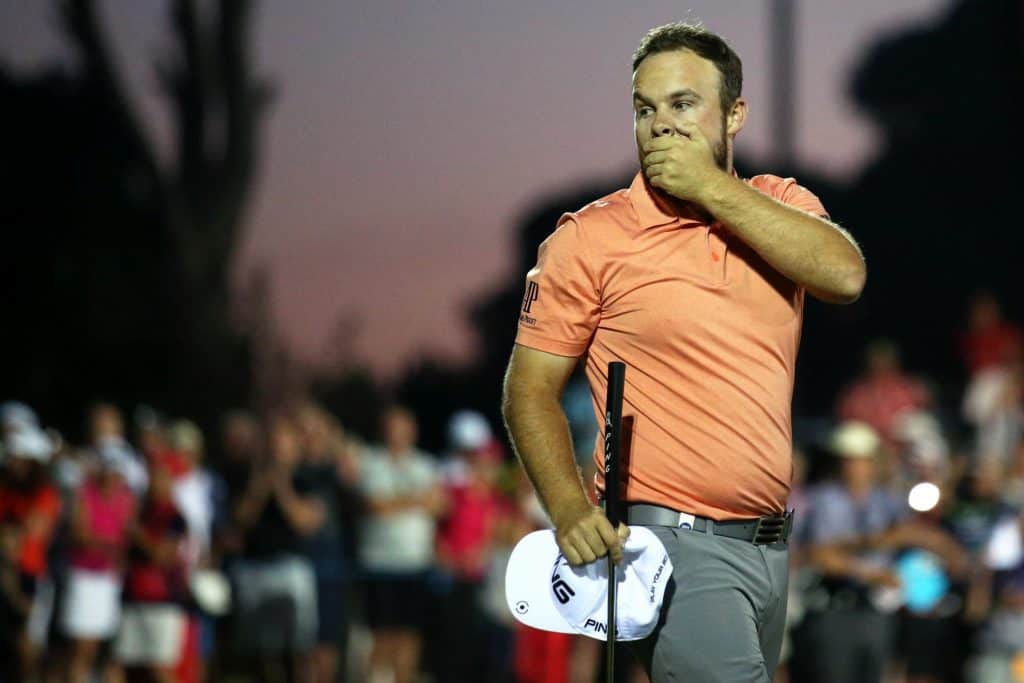 "It's definitely one of my goals to play in The Ryder Cup next year," he says. "It would be a great achievement to earn my place on the team and have a go at retaining the trophy at Whistling Straits."I really enjoyed playing the last one in France and it will certainly be an experience to play away in the States. I will try my best to make the team and hopefully I manage to achieve that."
'MISERABLE AND NEGATIVE'
A self-confessed 'miserable and negative person', Hatton's on course demeanour makes for compelling viewing with the fiery star not afraid to let his emotions get the better of him. Earlier this season at the Aberdeen Standard Investments Scottish Open, the four-time European Tour winner launched his club after a poor approach to the tenth before folding his arms in disbelief at the shot he had just played.Just last month at the season-ending DP World Tour Championship he exclaimed 'thank god that's over' after finishing 46th out of 50 players at Jumeirah Golf Estates on four over par. So, when was the last time the Buckinghamshire man actually found himself laughing out on the course?"It would be Harold Varner III's tee shot on the 16th at the CJ Cup in South Korea," he says with delight.
"Just to describe what it's like playing there, it's basically like hitting off a pool table with sand underneath. It's certainly not a nice course for ball striking but he caught the ground three inches before the ball with a three wood and it's carried 60 yards."It shot up the sky like a wounded duck. I was trying so hard not to laugh, I was sniggering! I grabbed my club, went through my pre-shot routine, I was about to burst out laughing and I was just sat up over the ball, looked up straight at him and I just could not contain myself anymore, I was in pieces! But I started feeling really bad when we got to two and a half minutes and we had still not found his ball! That could have backfired massively but he took it well."
PURPLE LAMBORGHINI
Along with duffed shots, one thing that makes Hatton smile away from the course is his vast collection of supercars. Having previously owned a purple Lamborghini Huracan nicknamed the 'Joker' and potential plans to purchase an AMG GTR in green and call it the 'Hulk', we assumed Hatton was a big superhero fan and were keen to find out who his perfect golfing superhero would consist of. "I am a superhero fan but not massively," he revealed. "The nickname for the cars came down to the car and what you could do with it that led to the names. But if I was to build a golfing superhero then I think you'd just have to choose Rory McIlroy or Jon Rahm to take every single shot for you starting from the tee. Those two boys have been absolutely amazing and they showed that at the DP World Tour Championship."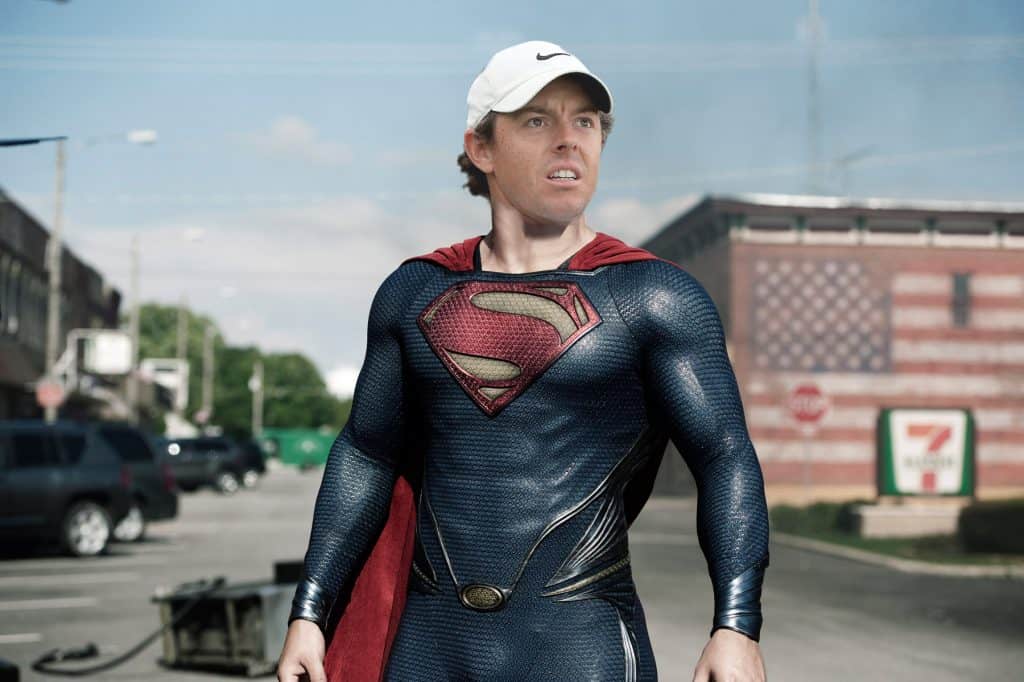 Hatton will return from his winter break at the Abu Dhabi HSBC Championship Presented by EGA in January and look to ride the momentum of his final month of the 2019 season. A third Rolex Series win is not beyond him when he brings his 'A' game and a new watch might need to be added to the collection if he completes a hat-trick of triumphs in the big-money events. "My favourite Audemars Piguet watch would have to be the Royal Offshore Diver," he gleams. "I've got it in purple since it's my favourite colour. I treated myself to that when I won in Italy, I was wearing purple on the final day so it goes pretty well.
"If I were to win again maybe I'd treat myself to another one and just cover it in purple, if they'd let me!" After his strong finish to the 2019 season Hatton will be hoping that his purple patch continues when he dusts off the clubs in January.