For the past 18 months or more the talk of the golf community in Dubai was the highly anticipated arrival of Topgolf. The Dallas-based brand has made huge waves in the U.S. and has venues in operation throughout the country as well as in the UK, Australia and Mexico so its arrival at Emirates Golf Club, in partnership with Dubai Golf, at the start of January was welcomed with great fanfare. The Worldwide Golf team was lucky enough to score an invite to try it out and here's what we learned…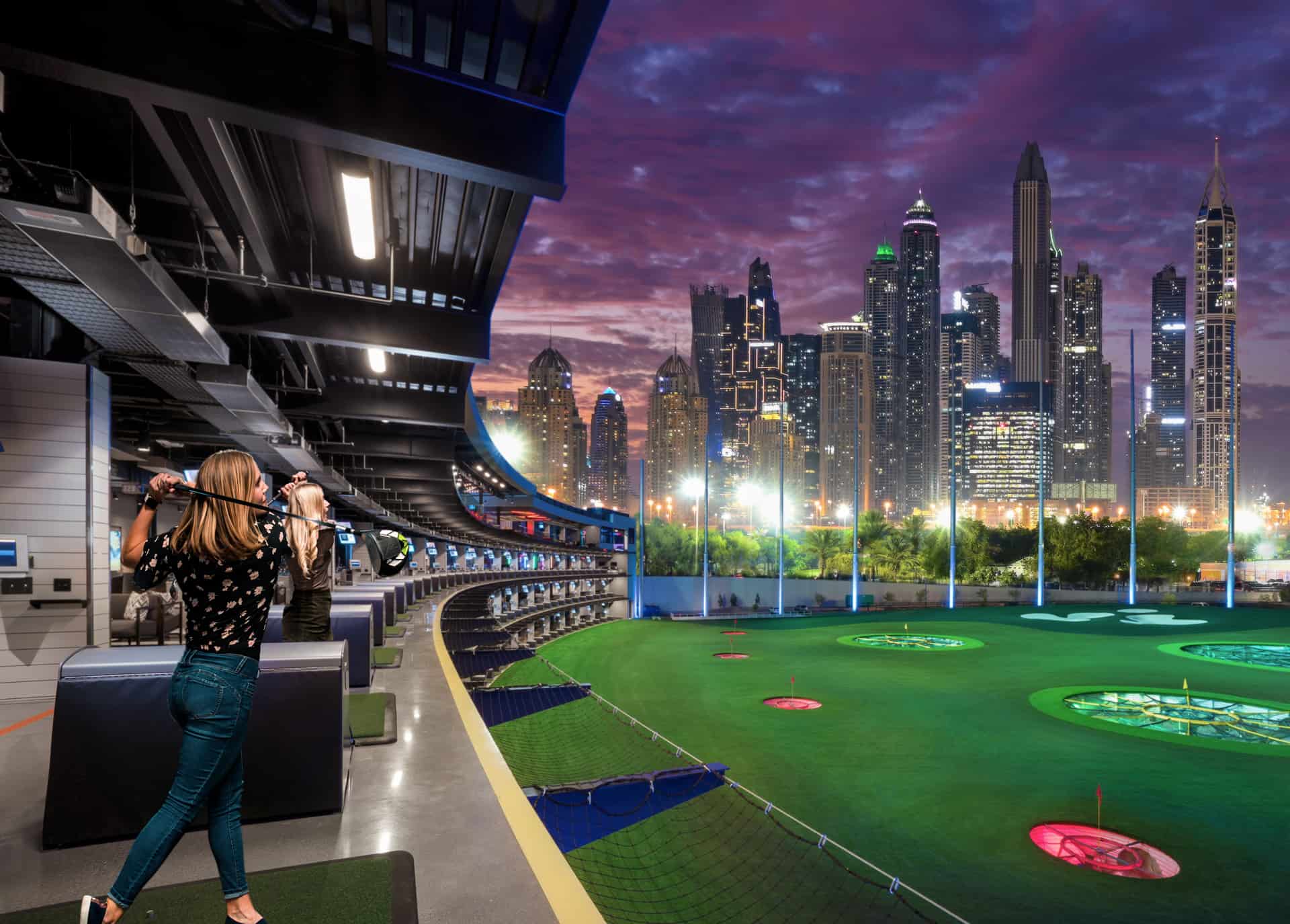 1. The concept of Topgolf is one based around entertainment. You do not have to be a golfer or have even held a golf club before to enjoy Topgolf. This is a key element to the Topgolf experience and it could just prove to be one of the most striking catalysts for introducing more golfers in the UAE to the game than any of the countless initiatives that have been rolled out over the years.
---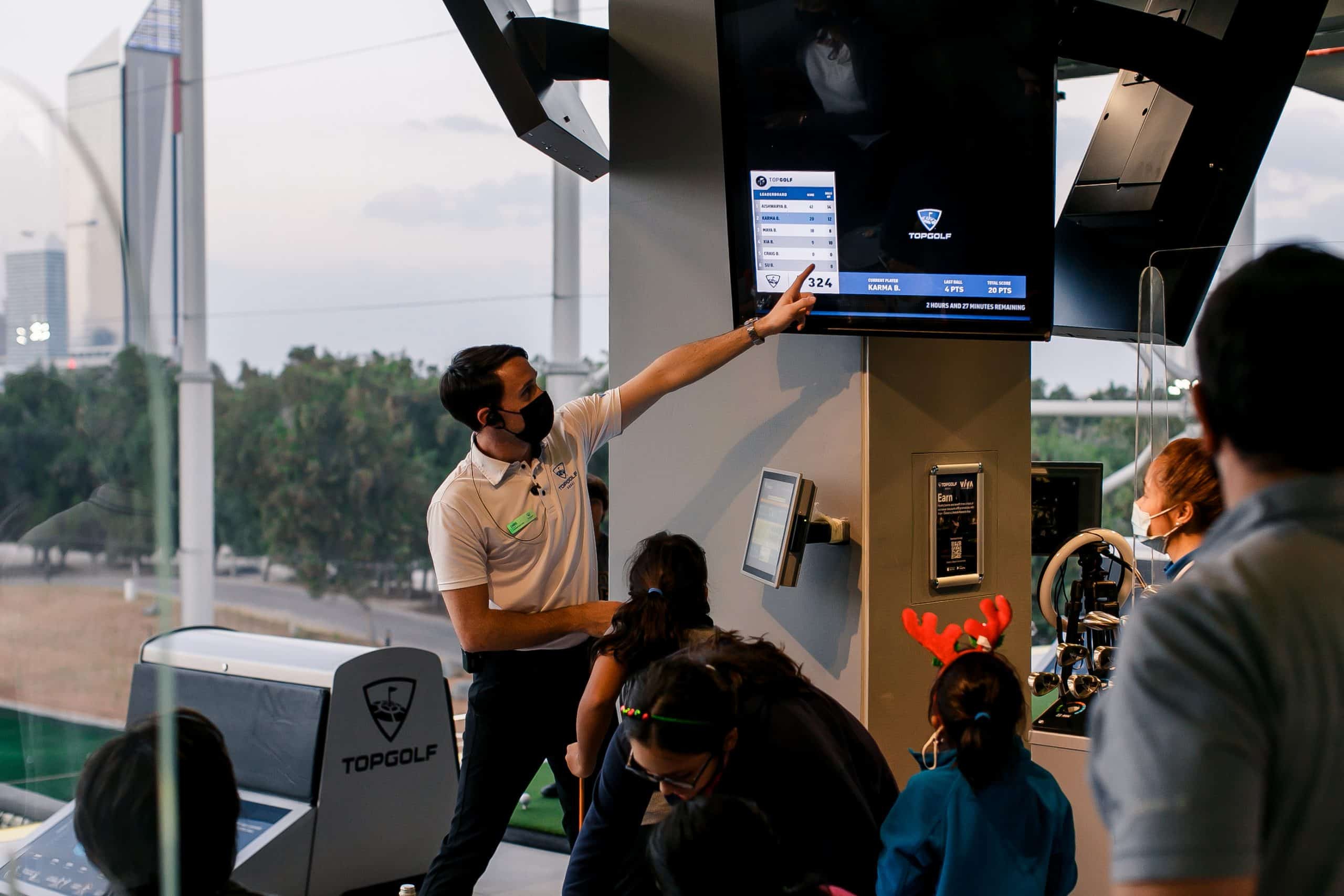 2. There are a variety of different games to choose from – all based on the basic concept of hitting balls at targets of varying distances with points awarded according to which target you hit and how close to the 'bullseye' you hit. The signature 'Topgolf' game which we played gives players 20 balls each to score as many points as possible from any of the targets. Other games include 'Top Pressure' which involves hitting all the sections of one particular target, 'Top Drive' which is all about distance and 'Top Chip' which tests short game by focussing on the closer targets. There are even more 'off the wall' games such as 'Angry Birds' where the name of the game is to destroy targets on the digital screen by firing balls where directed – this one is a great one for kids or complete beginners.
---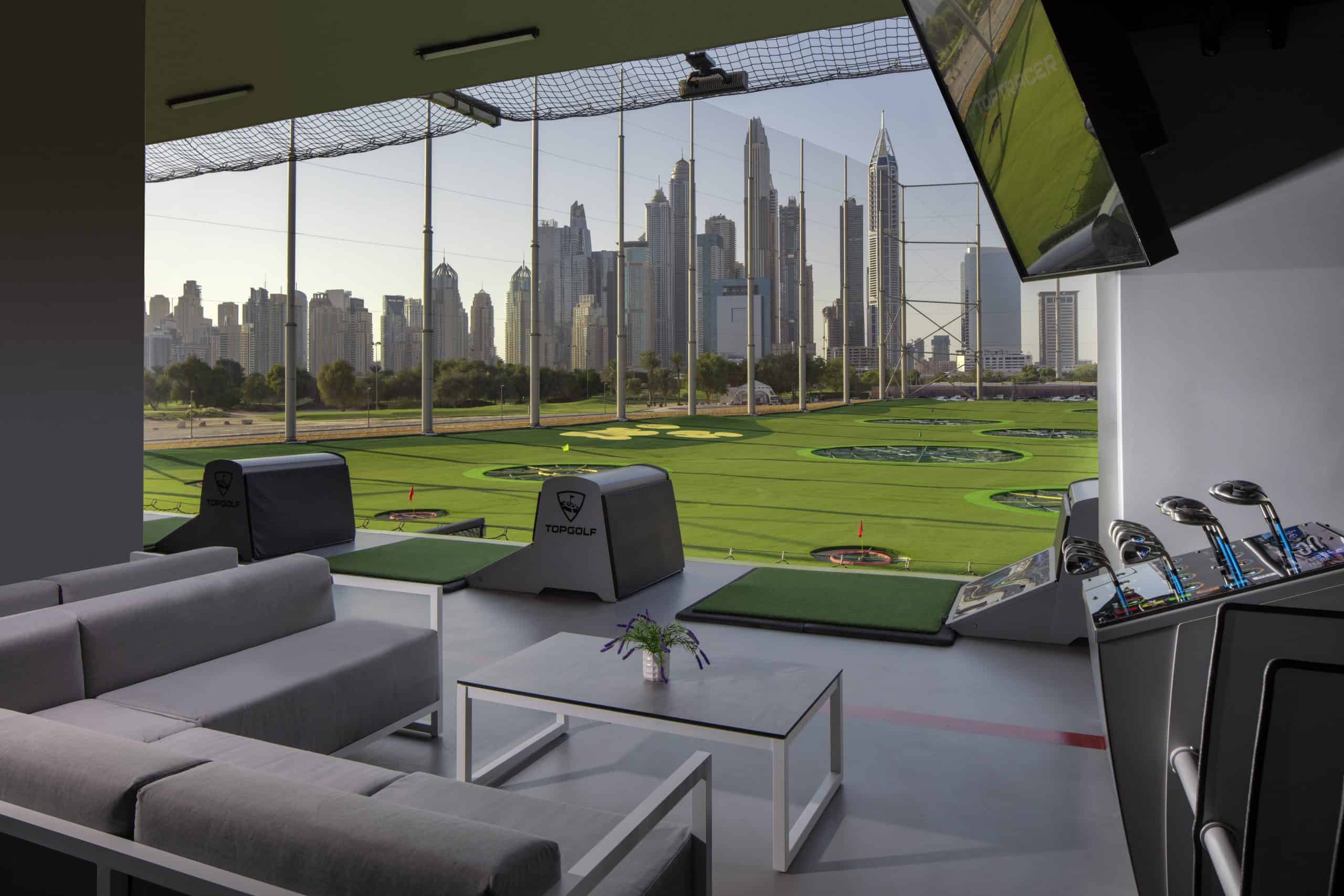 3. The facility is gargantuan and a truly impressive sight. It's split over three levels and spans more than 60,000 feet accommodating 1,100 guests. There are 96 climate controlled hitting bays which can each hold up to six players at a time with state of the art digital screens similar to those you might find at a bowling alley, which trace your shots and track scores. We also snuck a peek at the huge VIP suites which can be hired out for private functions or special occasions, resplendent with leather sofas and private bars.
---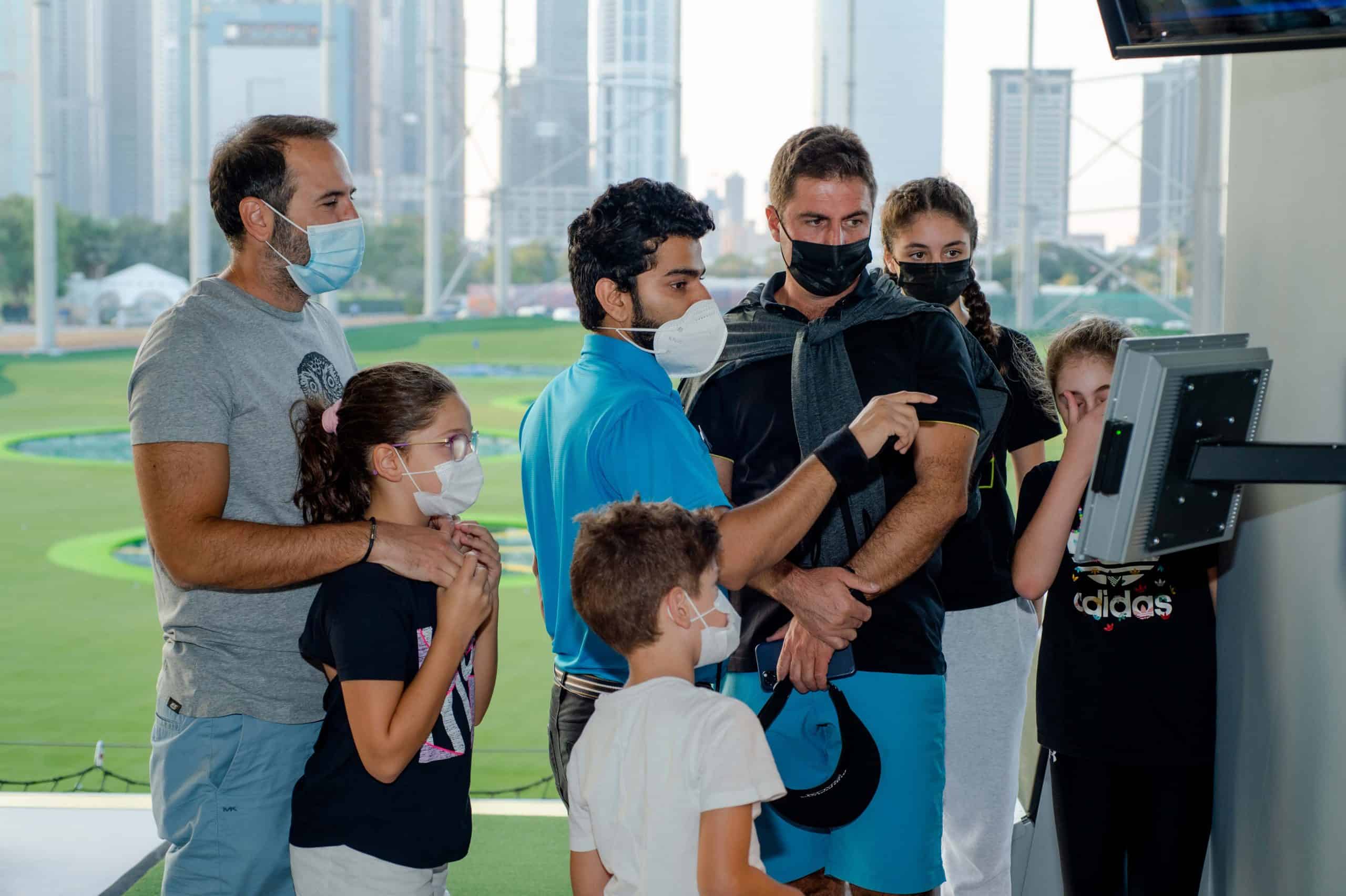 4. You pay by the hour for the bay– not per person – which makes it great value if you go with a group to play some games, enjoy some food and beverages.
---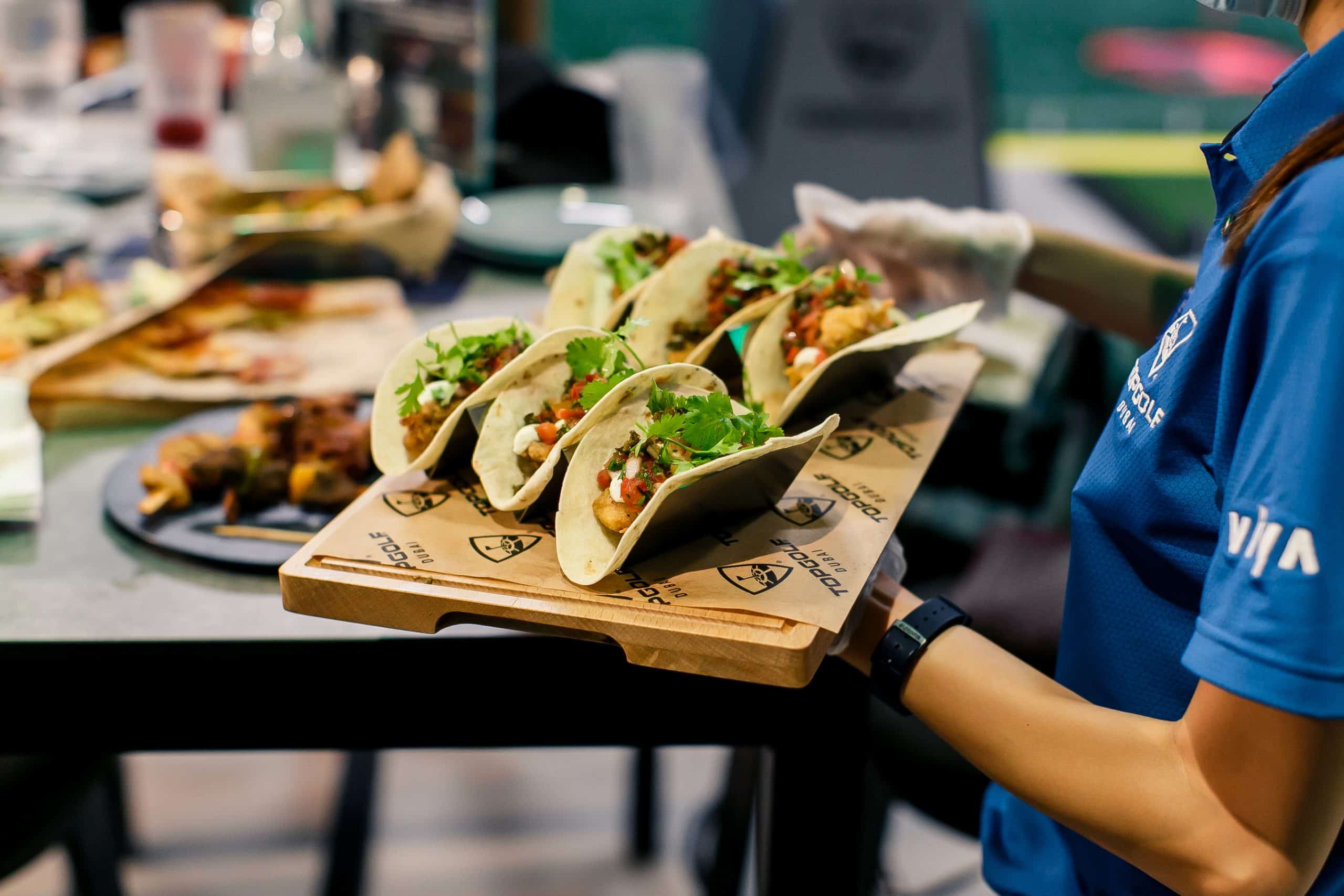 5. The menu is extensive! The venue is open from morning through to the early hours and there are food choices to suit whatever time you visit with a full range of TexMex and Arabic choices. As well as being able to eat and drink at your bay, there's also a sports bar showing all the latest matches and tournaments called the Yard, a more refined dining area called The Loft on the top floor offering spectacular views of Dubai and the Bunker cafe on the lower level which also features a mini-golf course.
Topgolf Hours of operation:
SUNDAY – WEDNESDAY: 11.00 am – 2.00 am
THURSDAY: 11.00 am – 2.00 am
FRIDAY: 9.00 am – 2.00 am
SATURDAY: 9.00 am  – 12.00 am
Topgolf Pricing
Bays are rented by the hour (per bay, not per person), and 1-6 people can play the game in a bay.
You can hit unlimited golf balls during your rental.




For more information or bookings visit www.topgolfdubai.ae