Golf is the fourth richest sport on planet. Winning on Tour will shoot your bank account up so excessively that you could almost retire from one event – if you invested it properly of course. Especially the likes of Jon Rahm, who pocketed a whopping five-million dollars at the DP World Tour Championship winning the tournament, as well as the Race to Dubai.
Golf earnings have rocketed thanks to Tiger Woods inflating the purses. A reporter asked Rory McIlroy how it felt to see Tiger leading the 2019 Masters Tournament, to which McIlroy replied: "When Tiger is up there, it's a pay cheque for everybody," he said, "the players, the media, the television, nobody minds when he's winning, you just don't want to be on the wrong end of it."
We have picked out 10 of the richest golfers of all time, according to a net worth source online.
10. ERNIE ELS
Net Worth: $85 Million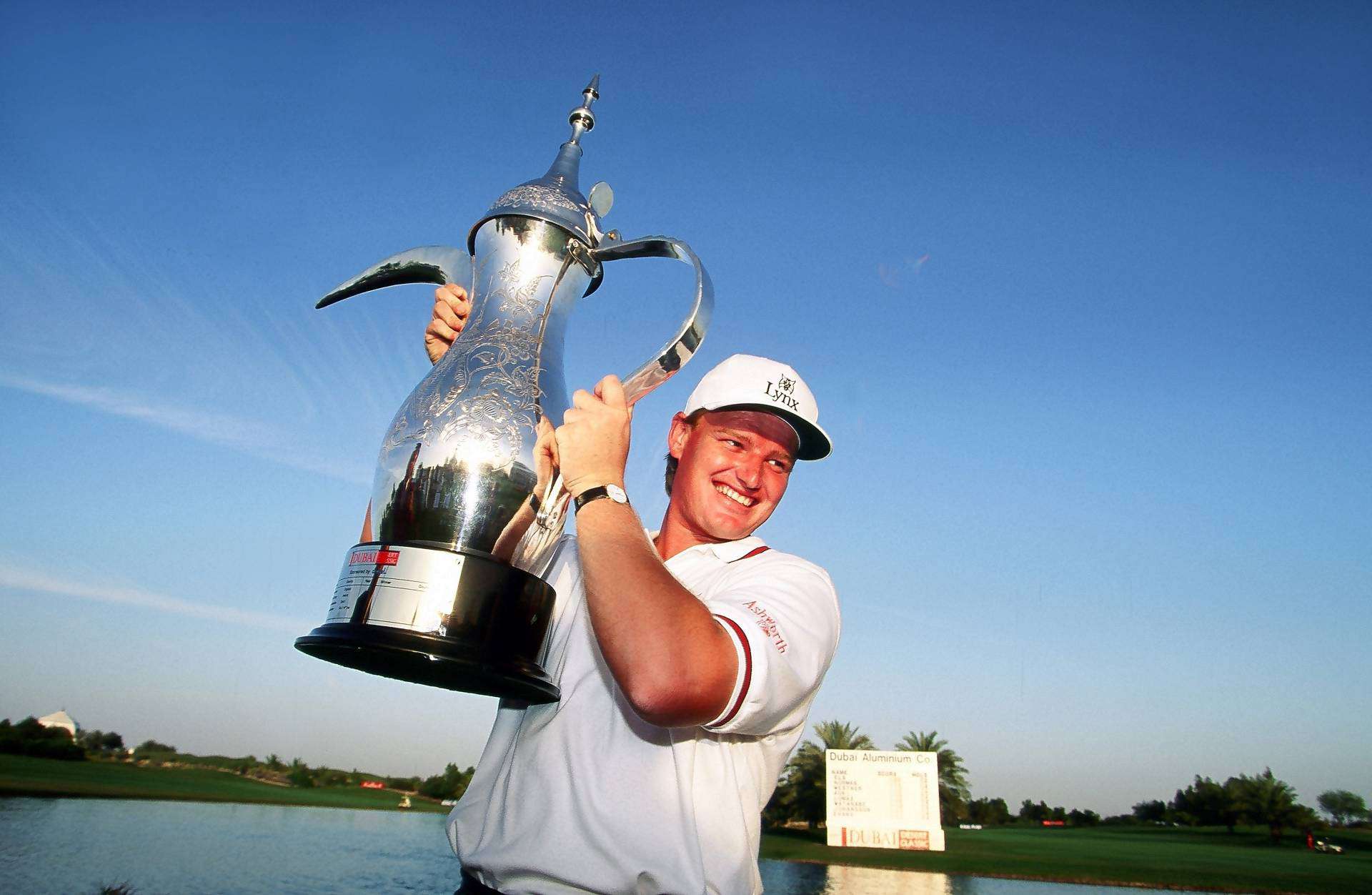 The South African has won 19 times on the PGA Tour and 28 times on the European Tour, across all tours combined, the South African has won 65 times, including four Majors including the U.S Open and The Open Championship. Off-course, Els directs a golf course design business and designed the beautiful Els Golf Club in Dubai.
9. JORDAN SPIETH
Net Worth: $100 Million­­­­­­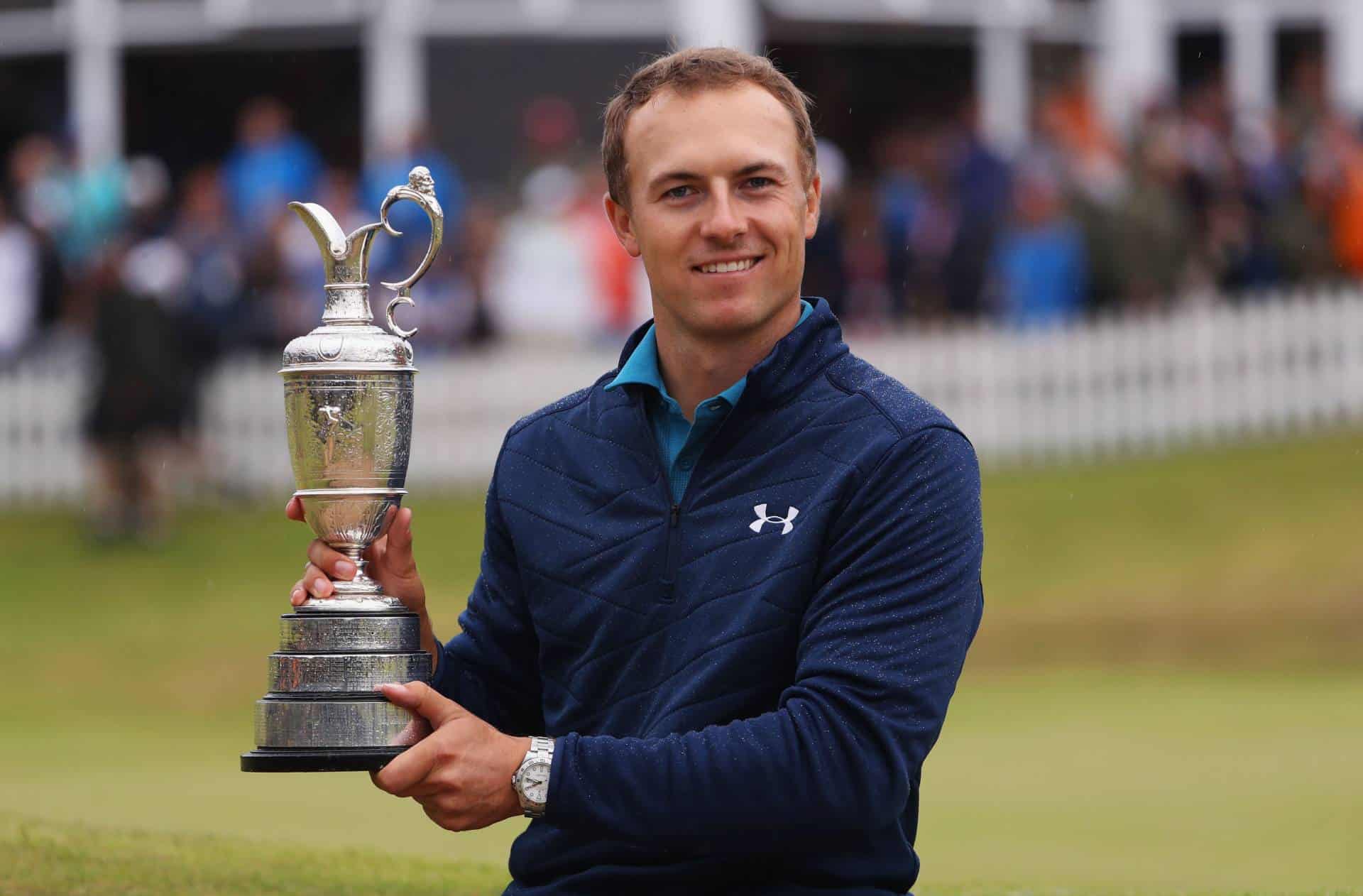 The 26-year-old American has racked up a hefty 100 million dollars net worth, the former world number one and three-time Major winner is certainly not strapped for cash. Spieth's first major win came in the 2015 Masters Tournament, when he shot a 270 (−18) and pocketed $1.8 million. He tied the 72-hole record set by Tiger Woods in 1997 and became the second youngest golfer (behind Woods) to win the Masters.
8. FRED COUPLES
Net Worth: $120 Million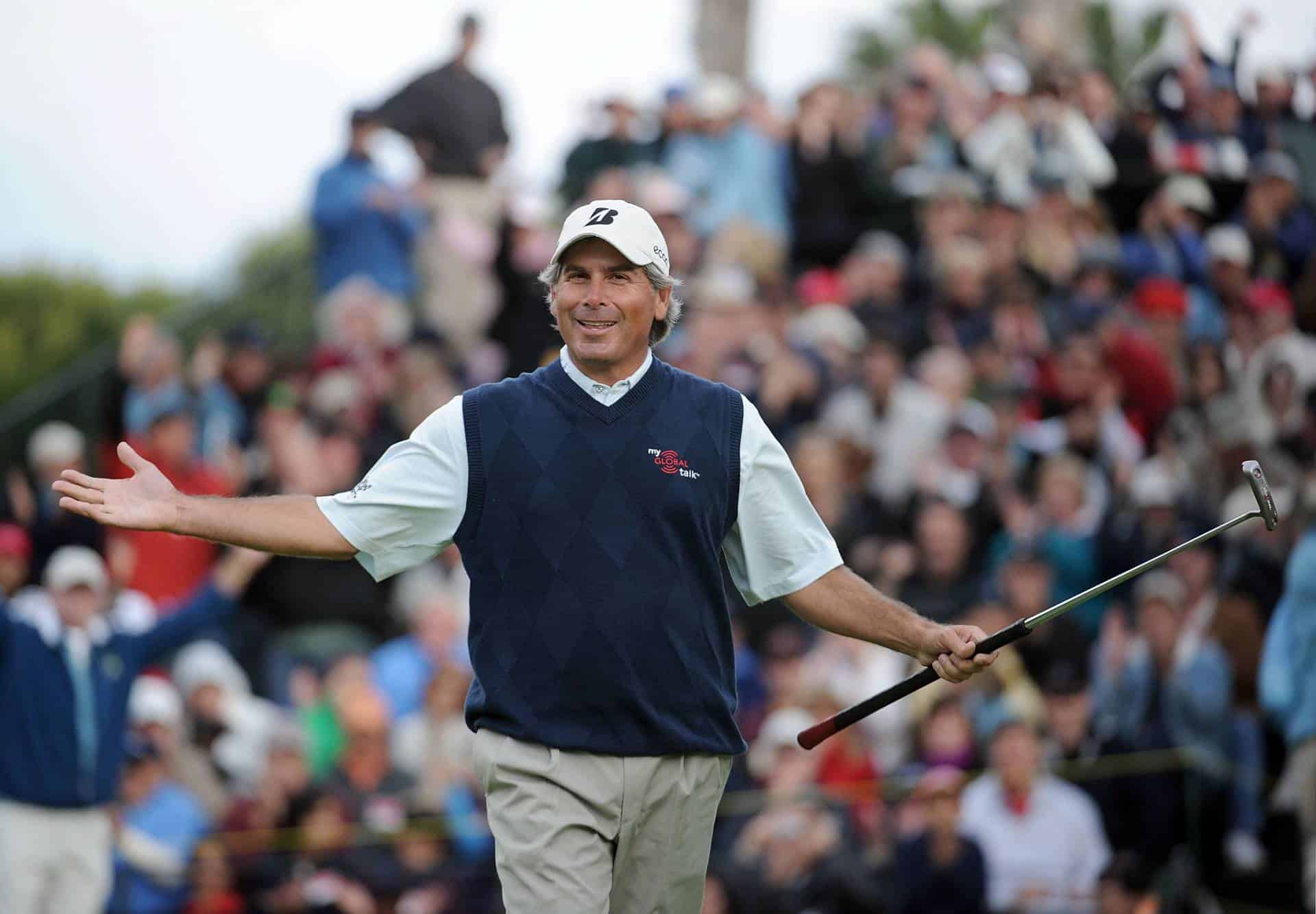 Fred Couples turned professional 40 years ago in 1980 and has a huge net worth of $120. He's totted up 15 wins on the PGA Tour with his only Major win at the Masters Tournament in 1992 with a score of 275 (-13). The former World No.1 has won a total of 64 professional tournaments throughout his career.
7. RORY MCILROY
Net Worth: $130 Million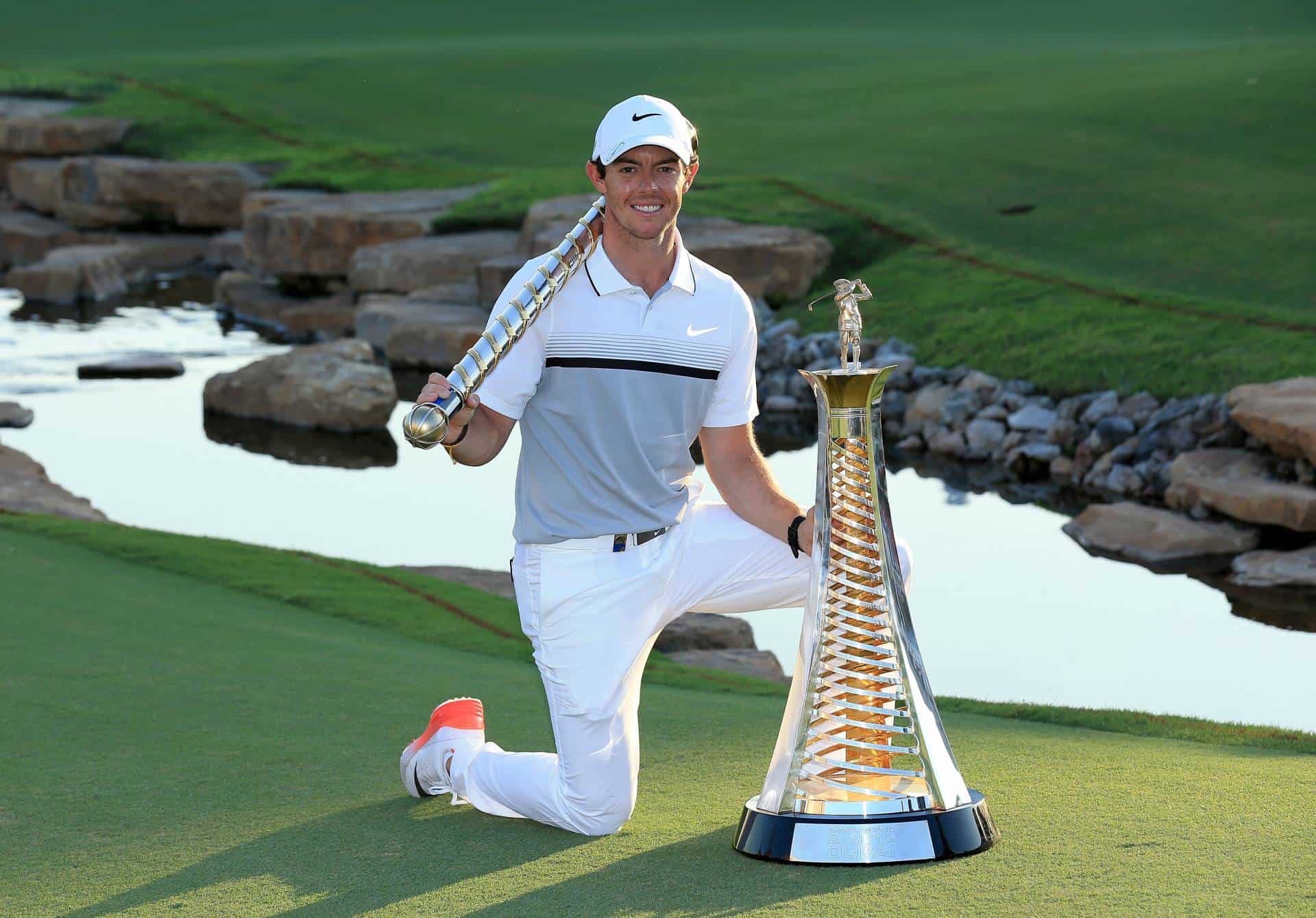 The Northern Irishman has recently returned to the World No.1 as of 15th March 2020 and weighs in at a substantial 130 million dollars net worth. He turned professional in 2007 and has won 13 times on the PGA Tour, including four Major championships, he has also won 13 times on the European Tour. In 2017, he signed a 100-million-dollar deal with TaylorMade to use their clubs, ball and golf bag for 10 years, as well as signing a 200-million-dollar deal with Nike. He also replaced Tiger Woods as the face of EA Sports' PGA Tour video game in 2015.
6. GARY PLAYER
Net Worth: $250 Million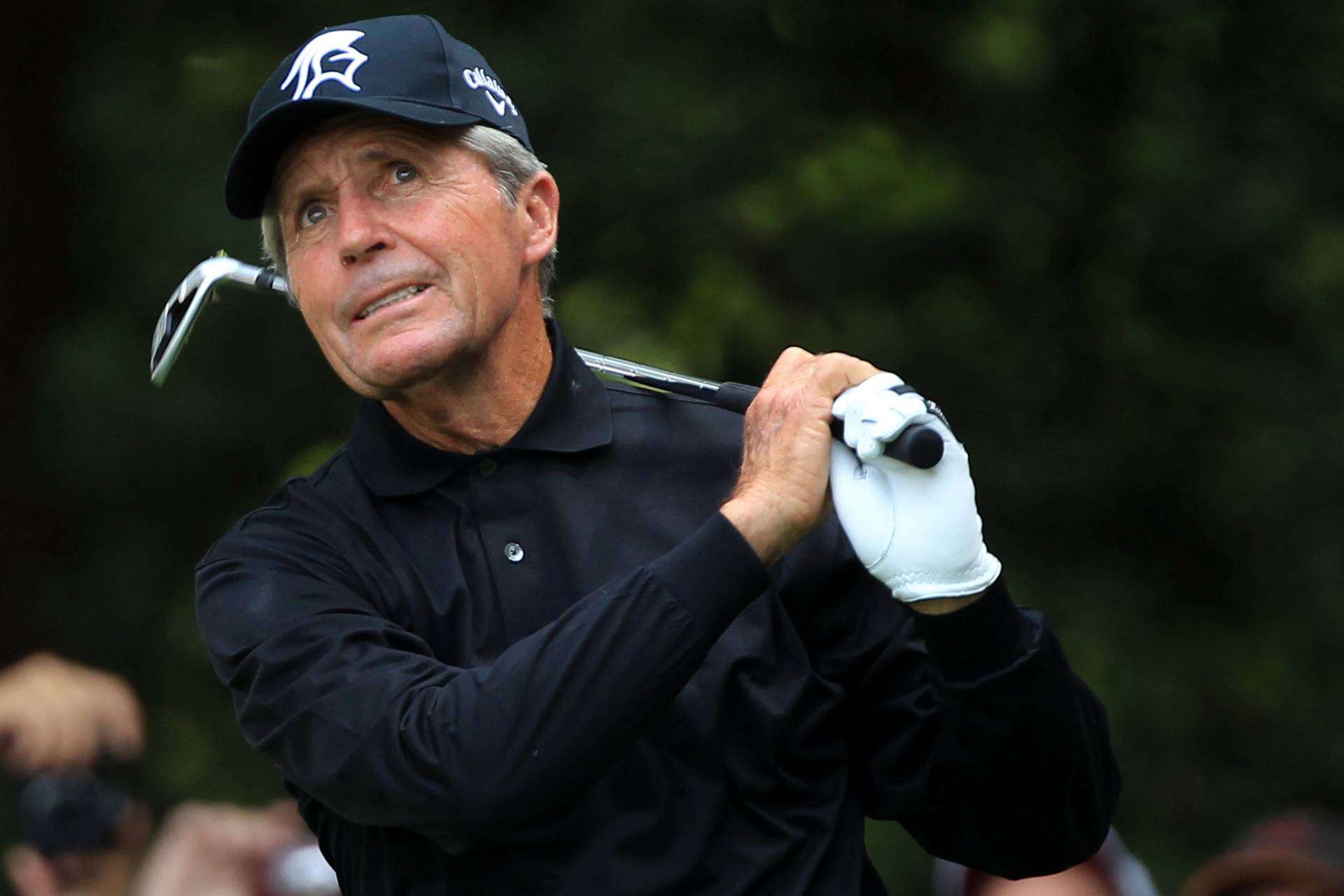 Our Worldwide Golf executive columnist has racked up 163 professional wins throughout his successful career. He's won nine Majors which include; three Green Jacket's, three Open Championships, two PGAs and one U.S. Open. The 'Black Knight' has several businesses represented by Black Knight International, which includes Gary Player Design, Player Real Estate, The Player Foundation, Gary Player Academies, and Black Knight Enterprises which include licensing, events, publishing, wine, apparel and memorabilia.
5. GREG NORMAN
Net Worth: $300 Million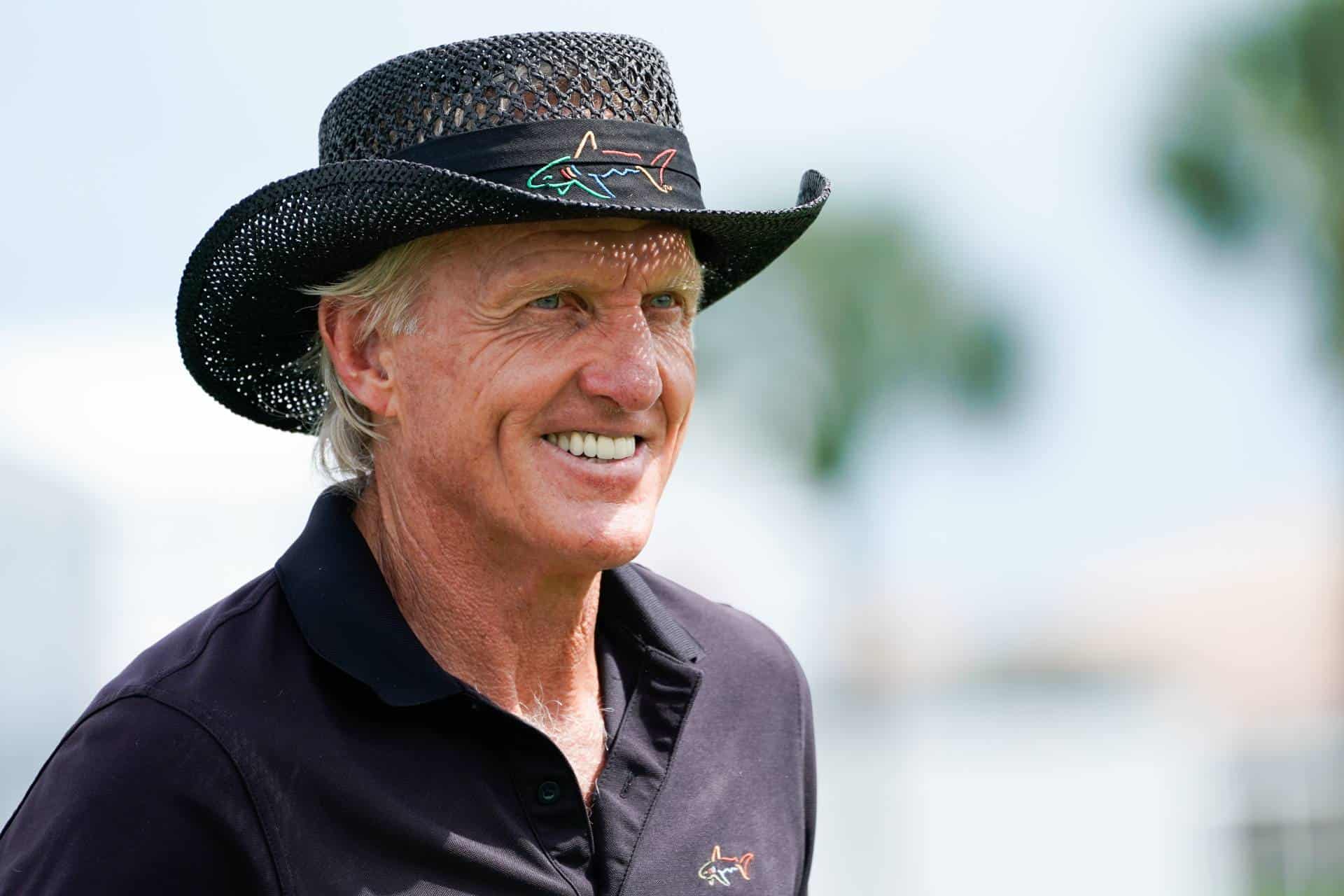 Greg Norman has an immense new worth of $300 million, he turned professional in 1976 and has accumulated 91 professional wins between the PGA, European and Australasia Tours – including two majors at the Open Championship. 'The Great White Shark' has a dozen of businesses under his company's umbrella; A golf course design firm, the Greg Norman Collection apparel line in that dropped in 1992, his wine label in 1996 and eventually, an eyewear label, a restaurant, a line of meats, a real-estate development firm, a golf academy, luxury housing, a private-equity fund and a wakeboard park. Talk about serial entrepreneur and golf champion!
4. JACK NICKLAUS
 Net Worth: $320 Million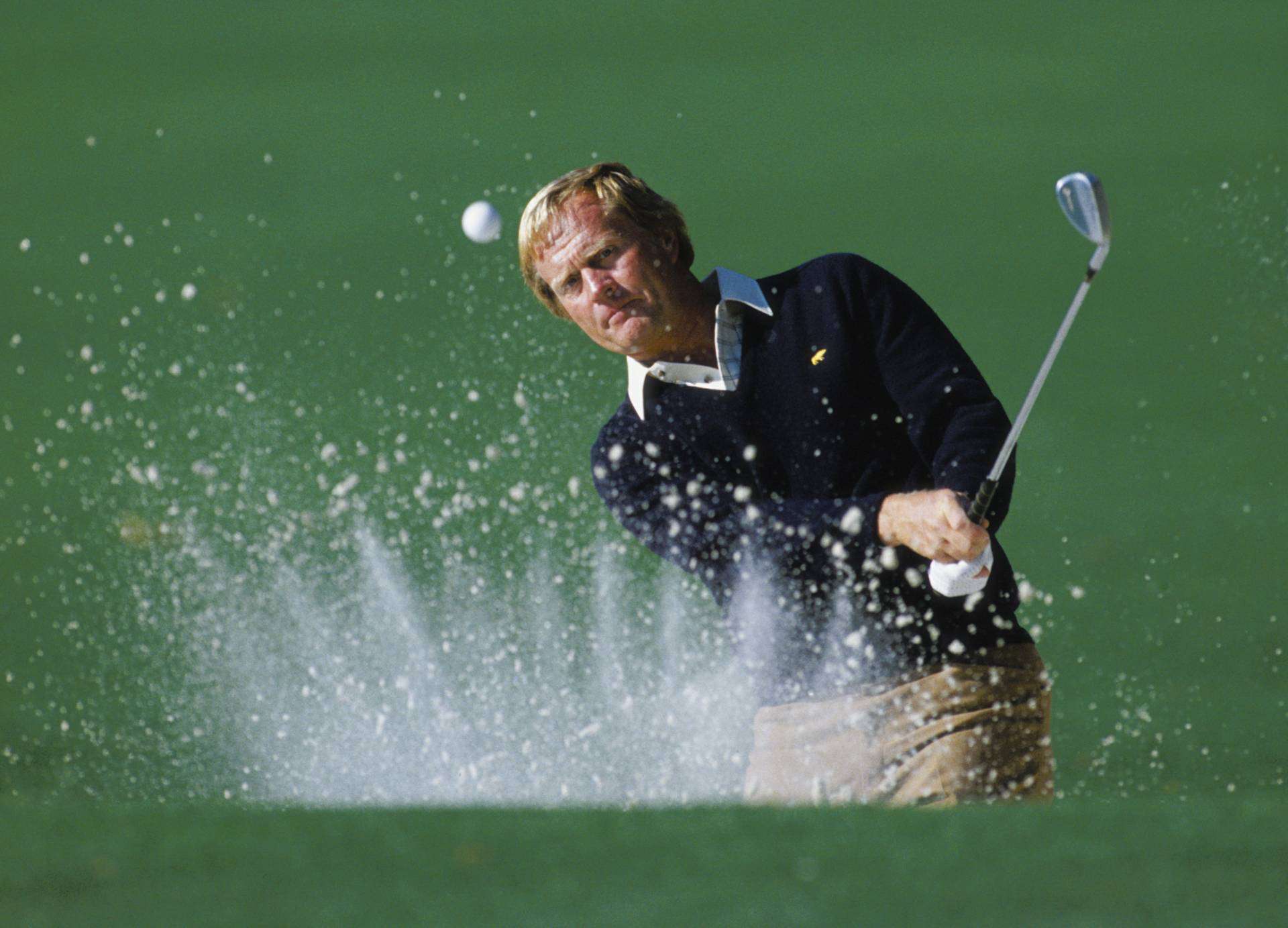 Jack Nicklaus is considered to be the greatest golfer of all time with 115 professional wins and 18 major titles – which may be why he's worth 320-million-dollars. He turned pro in 1961. He is the founder and host of the Memorial Tournament at his own club called Muirfield Village in Dublin, Ohio. Nicklaus is in partnership with his four sons and his son-in-law through their company, Nicklaus Design. The company has designed over 410 courses in 45 countries, over 1% of all the courses in the world. Now that's impressive!
3. PHIL MICKELSON
Net Worth: $400 Million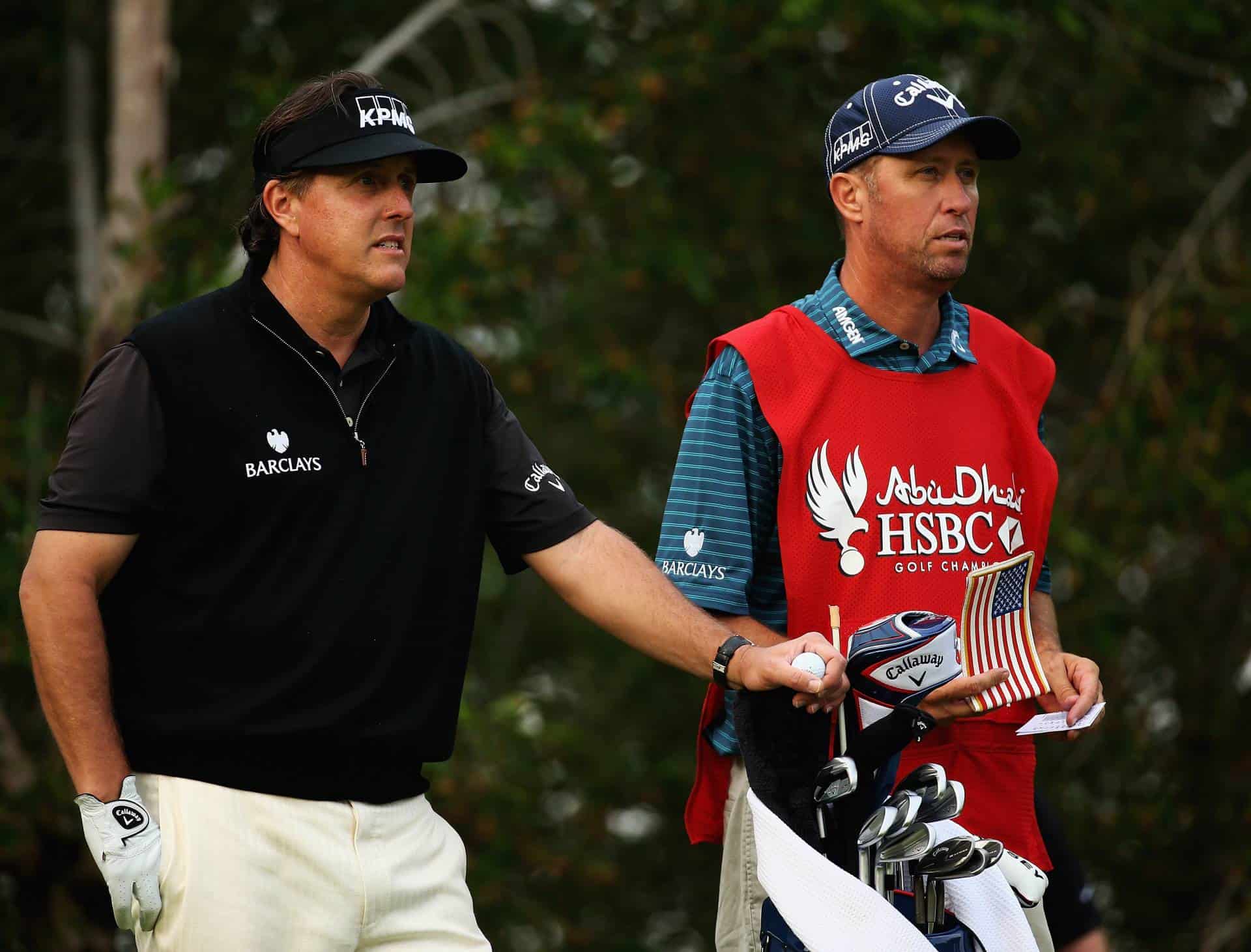 Phil Mickelson, also known as 'Lefty', turned pro in 1992 and has amounted 44 wins on the PGA Tour with 5 Majors to his name accumulating up to $82 million in total prize money. The only major he hasn't won is the U.S. Open where he's finished runner-up six times. Mickelson has spent over 700 weeks in the top-10 of the Official World Golf Ranking. He initially started his contract with Callaway in 2004, and extended it in 2017 which see out his playing career. With his outgoing, funny personality, his new social media 'career' might even make some extra pocket money out of his social channels.
2. ARNOLD PALMER
Net Worth: $700 Million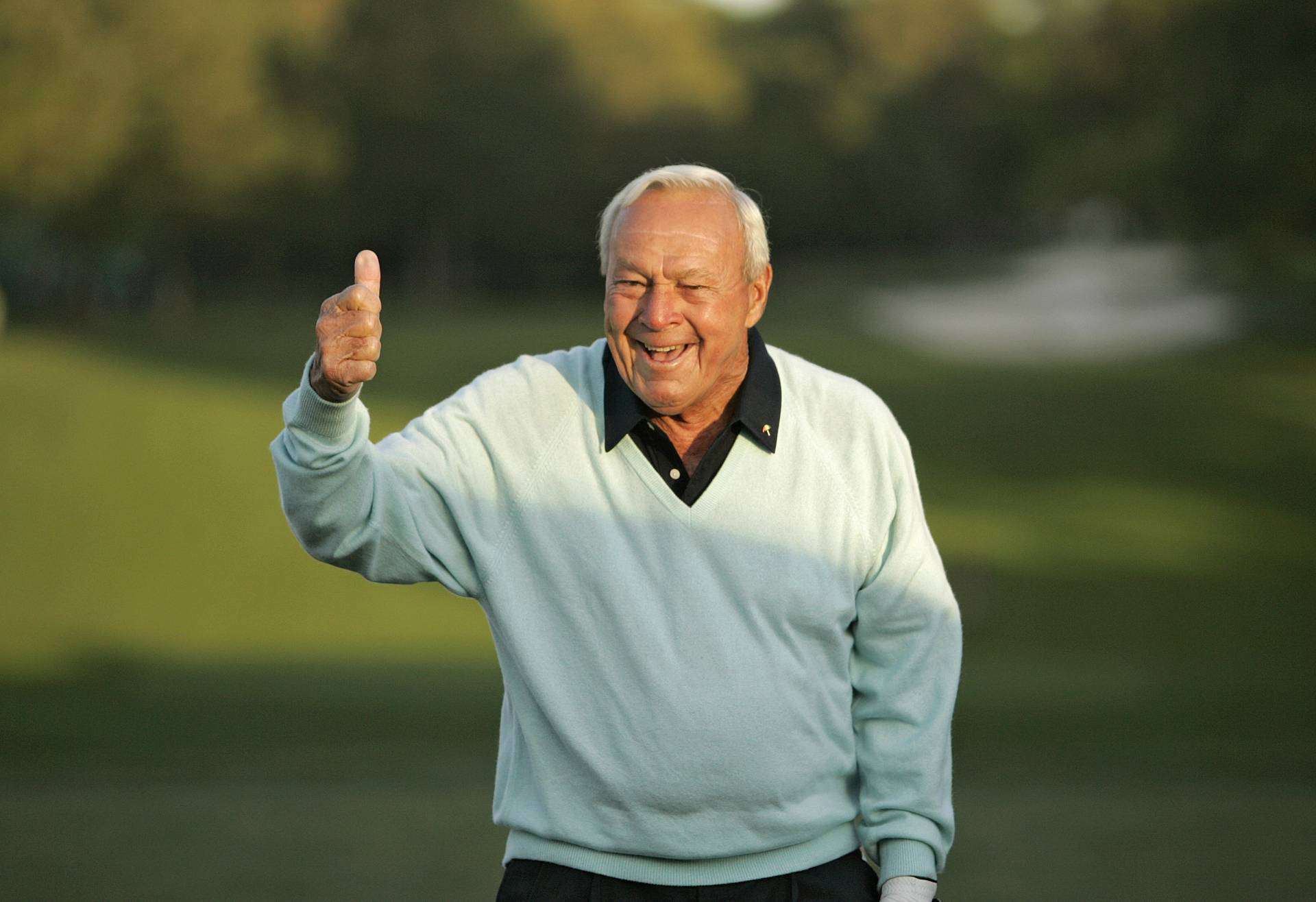 'The King' of golf, Arnold Palmer has mounted up an enormous 700-million-dollar net worth. Winner of 62 PGA Tour events and 7 majors. It appears he only made a fraction of his net worth on the course. Off course, he built; IMG, one of the world's best sports and talent agencies, Arnold Palmer drinks brand and AriZona Beverages, Arnold Palmer Design Company, responsible for the design of more than 300 courses worldwide, his association with Callaway golf clubs and E-Z-GO Golf Carts, his work in founding Golf Channel, his global apparel brands and of course his longtime role as pitchman for several top companies and brands, including Rolex, Hertz, Cadillac, MasterCard, Sears and so many others. It's clear that 'The King' is a serial entrepreneur off the course.
1. TIGER WOODS
Net Worth: $800 Million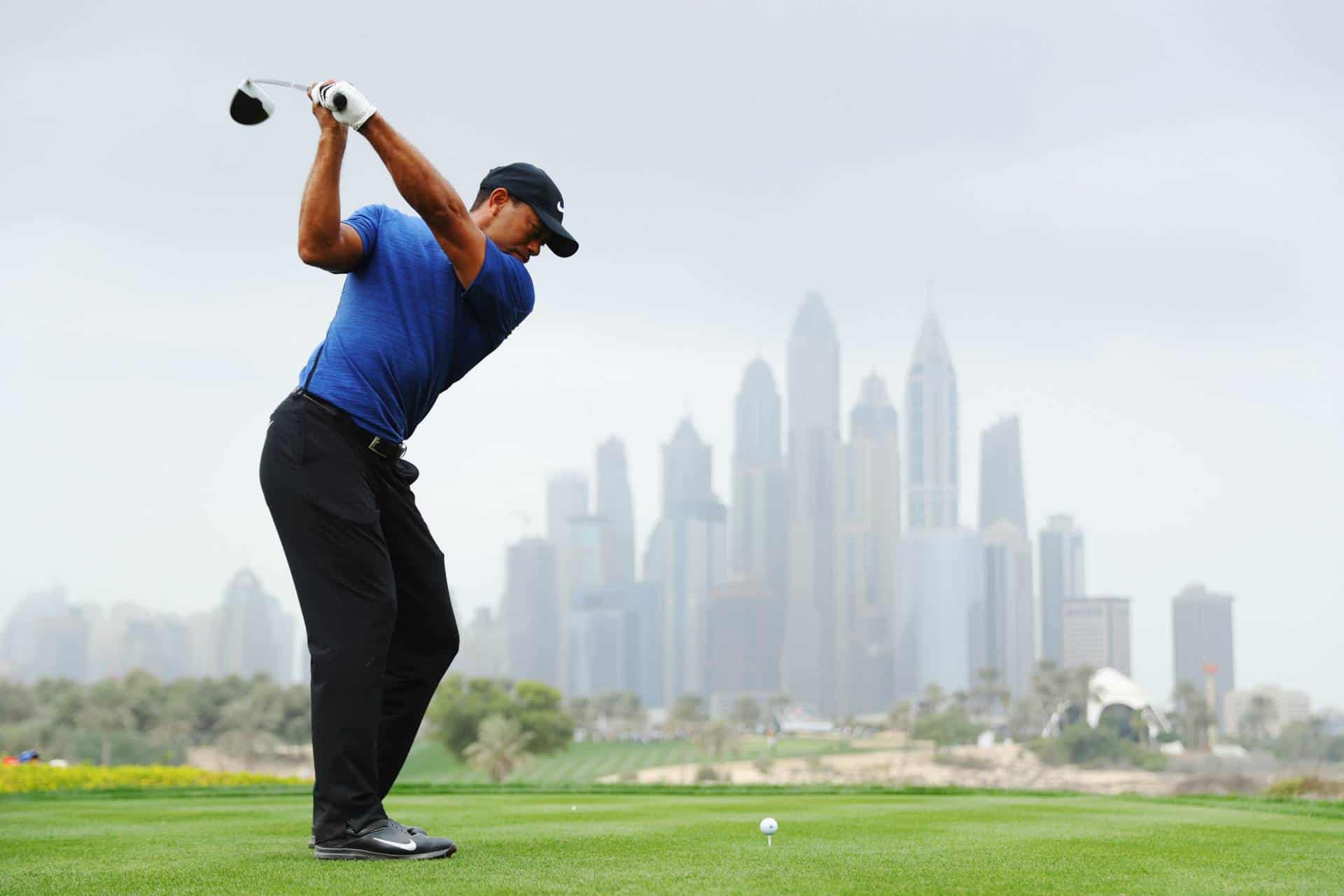 And here we have it, the richest golfer of all time, the money-making tycoon checking in at a whopping 800-MILLION-DOLLARS. Beyond his 15 Majors and 82 PGA Tour wins, he has developed an unbelievable legacy that extends far beyond the golf course. He is responsible for raising purses into the millions of dollars due to his unbelievable play and mass appeal. Tiger's chapter two is TGR. He describes it as "a way of building a legacy that doesn't involve birdies and bogeys". Under the TGR brand, you can expect golf course design, a foundation to empower students, a series of charitable events, a restaurant and sports bar in his home town called 'The Woods'. With a net worth of $800m, having a mansion in Jupiter worth $55m with his own pitch-and-putt golf course in the garden and a private dock where he can park his 155-foot private yacht 'M/Y Privacy' certainly isn't out of his budget.