At just 30 years of age, Thomas Pieters is already Belgium's most prolific winner in 50 years of the DP World Tour. The big-hitter has won six times which has helped him earn over €10 million in prize money, while also having played in the 2016 Ryder Cup. After claiming the biggest victory of his career in the desert at this year's Abu Dhabi HSBC Championship, Pieters explains to Worldwide Golf why the past 12 months have been so pivotal to the progression of his career.
"My putting has improved a lot," Pieters revealed. "Titleist gave me a new style of putter at the BMW PGA Championship in 2021 and that has been statistically the biggest change to my game. I've gone from losing one and a half shots per round on average on the greens to now breaking even. That is a lot of shots over the course of a year."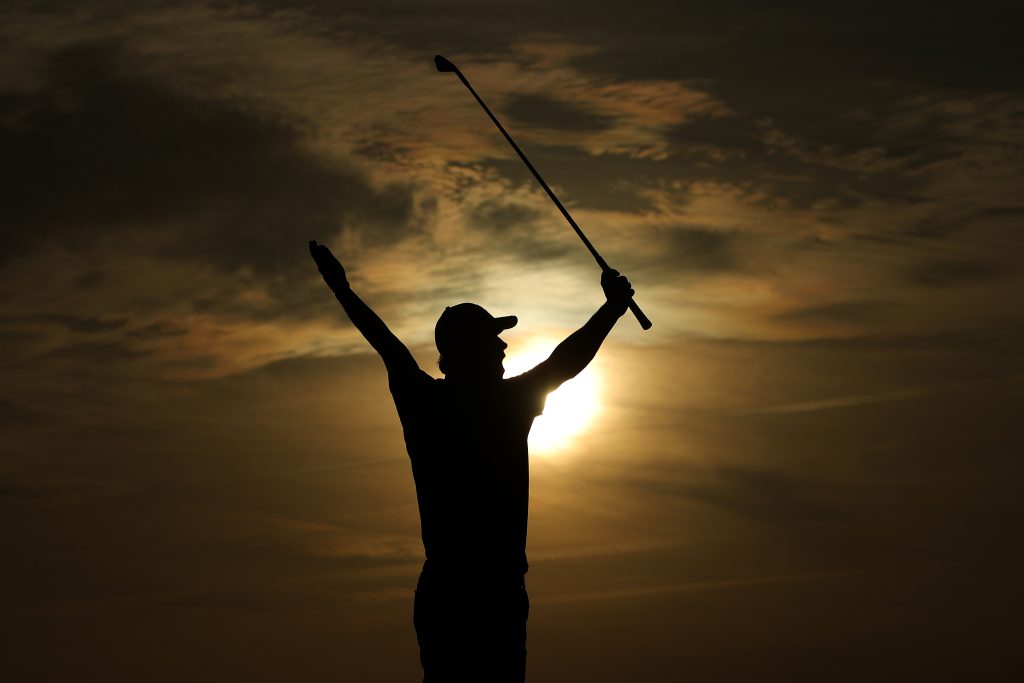 From tee to green, the Belgian has statistically always been one of the best on the DP World Tour. Along with the long-hitter label, he's ranked inside the top 40 for Greens in Regulation during the last four seasons. The improvement in his putting has placed him on this recent upward trajectory, along with his closest allies assisting more with his progression. "My team have been very good at communicating as well," Pieters added. "The coaching, everybody is now on the same page. In the past everybody was not sure what their role was. It's really fine-tuned right now."
Despite his efficient swing and proven mental fortitude required to win, Pieters has still seemed like an underachiever at times. That's not to discredit him, but more a compliment; he is just good enough to be contending every week. He drifted outside the top 100 players in the world last year, a long way from his career-best 23rd back in 2017. A surprise for a player of his talent.
Putter earns top Rolex
But the arrival of a new putter really did kickstart Pieters back into gear as he galloped to a two-shot victory at the 2021 Portugal Masters. It was his first triumph in over two years and a sign of things to come. He ended the season strongly before starting 2022 in the Middle East when he claimed the biggest title of his career. "Winning a Rolex Series is as good as it gets in Europe," Pieters said after winning in Abu Dhabi, with the victory soaring him back up the world ranking to 31st. "Top 50 is your strive point and when I jumped out, I took it badly, but I'm happy to be back again. I feel like I've turned the corner and I'm playing really good."
The Abu Dhabi triumph was a significant moment not just for Pieters, but for all of European golf. The Ryder Cup team is undergoing change, finding itself in a transitional period where most would struggle to predict the next team. Big wins on big stages – like Yas Links – help reaffirm to Captain Luke Donald that he can rely on Pieters to perform if selected.
Away from the course, the Belgian has seen an even bigger change in becoming a father to a baby girl named Florence back in 2020. Now two years old, she's having a continued impact on all of her father's life. In fact, he had to delay our interview by a few minutes to perform  'Dad duties'. Despite such situations, Pieters revealed Florence has had a profound influence on his view of golf which has unquestionably benefitted his performances. "For sure my daughter has had an impact on my game," he added. "It's just golf, you remind yourself that. I did remind myself of that five years ago, but it didn't hit home. When you have a kid it does because there is other stuff to live for. It's just you and your golf, and when you get home it's still you and your golf, and it's difficult sometimes. She has given me more perspective on what matters in life."
Why missing season finale?
I first interviewed Pieters seven years ago when he was a relative novice in comparison to what he's achieved now. The player who spoke to me that day is completely different to the golfer who spoke to me for this piece. He appears more settled and at ease, with years on Tour now under his belt. This more composed character is now set to welcome a second daughter this coming November. It means he will miss the lucrative DP World Tour Championship despite his best-ever chance to win the season-long rankings. However, he's not ruling out his chances of claiming the Harry Vardon Trophy just yet. "It would be massive to win that," he added. "I'm going to make the best of the few tournaments I have left to give myself the best chance before my second daughter is born. I will still turn out strongly in the Middle East again next year. I can't wait for that."
The DP World Tour's return to the desert in January will kick-start a huge year in professional golf. Along with a new set of Majors to contend, eyes will turn to Rome in September for the 44th edition of the Ryder Cup. The biennial event is set to be as intriguing as ever with both sides likely to undertake major personnel changes, with Pieters hoping to be one of them. "I really want to play Ryder Cup again," Pieters explained. "I enjoyed my last one so much in 2016, even in defeat. It was a great learning experience which helped my game. I said after I played the first time 'I don't want to miss any of them anymore' and I got close to qualifying during the last two, but it definitely hurt. I want to be there in Italy. I'm targeting that."
Major motivation
Despite being on the losing team that week at Hazeltine six years ago, Pieters was the standout performer, earning four points – more than any other European. He was alongside Matt Fitzpatrick in defeat with the Englishman also looking a likely candidate to be part of Donald's team. His U.S. Open win at The Country Club this year has fuelled ambitions of some of European's younger stalwarts, with Pieters himself zoning in on claiming his own Major. "Seeing Fitzy win the U.S. Open motivated me a lot," Pieters added. "I definitely want to get my Major within the next four or five years. I think I can do it within the next two years already. My game is good enough to do it right now."
After a brilliant near-decade as a professional, Pieter has simply come of age over the last 12 months. He's added two more wins to his CV which now boasts a Rolex Series title to go alongside his star Ryder Cup performance. His résumé isn't missing much. But the prospect of creating Belgian sporting history is now within his grasp as he chases Major glory next. Flory Van Donck, the 20th Century great from Belgium, couldn't win a Major despite 60 career victories all across the globe. Pieters is no doubt good enough to go beyond his predecessor in achieving the unprecedented by finally winning their nation's first title.
The big-hitter has also emerged back to the fore of the European prospects right when the continent needs it the most. He offers a fresher but still-dependable option to a Ryder Cup team which desperately needs reinvigorating. He's young but experienced, tenacious but composed. The birth of Florence combined with tweaks to his game have introduced new characteristics to a golfer who looks like he has now firmly found his place in the golfing ecosystem. 2023 could well turn out to be a defining year for this new-age star.