A Jordanian golf referee is setting an example to Arabs around the world after officiating at some of the biggest events on the DP World Tour, including last month's Hero Dubai Desert Classic, where he formed part of the rules team at the Rolex Series event which was won by Rory McIlroy.
Hani Alabdallat, who has achieved the top level of R&A certification and became the first ever Arab to referee in a Major Championship at last year's Open Championship, is now inspiring others to follow in his footsteps and take advantage of the multitude of job opportunities available in the golf industry.
"I believe that what I have achieved shows other Arabic people that if I can do it, so can they," said Alabdallat, who, alongside his 'day job' as a corporate banker, is also a Technical and Operational Advisor for the Arab Golf Federation and former President of the Jordanian Golf Federation. "That's part of my responsibility to help grow the game in the region.
"I've done very well to get myself to the level I've reached in being able to referee at such high calibre tournaments and I believe that part of my payback to the game is to spread the word about rules and to educate people.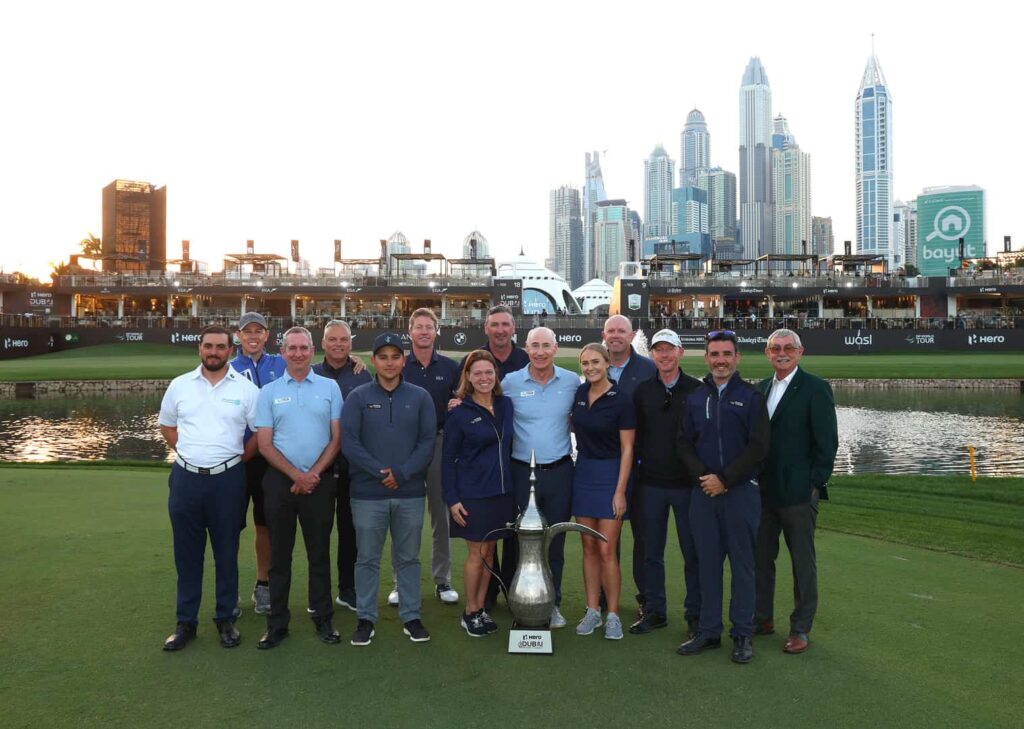 "I'm also a R&A certified instructor for Level 1 and Level 2 and worked closely with over 45 people from the Arabic world. From nine countries who have gained Level 1 certification. Out of them 26 are Level 2 certified and a couple are attempting Level 3 at St Andrews so I'm trying my best to educate and motivate people."
At last month's Hero Dubai Desert Classic Alabdallat and his fellow referees had their work out with torrential rain over the first two days causing huge disruption to play, but it was an experience he thoroughly enjoyed.
"The conditions were tough," he said. "The first two days there was heavy rain and we had to keep delaying and suspending play due to flooding and things like that. It was quite stressful but a very enlightening and amazing experience – something that I will take with me through my life.
"It was also the Tour Director Mike Stewart's last event so it was emotional and I was happy to be there to be part of it as he had a big part in shaping the tournament. Having the opportunity to work with him closely is something I will cherish as well."
While the Hero Dubai Desert Classic is often referred to as the 'Major of the Middle East', Alabdallat broke new ground for Arabs everywhere when he officiated at one of the golf's bone fide Grand Slam events at the Home of Golf in 2022.
"I refereed the 150th Open at St Andrews last year," he said. "It was a dream come true and I'm very happy to be the first and up to now the only person from the Arabic world to referee in a Major Championship."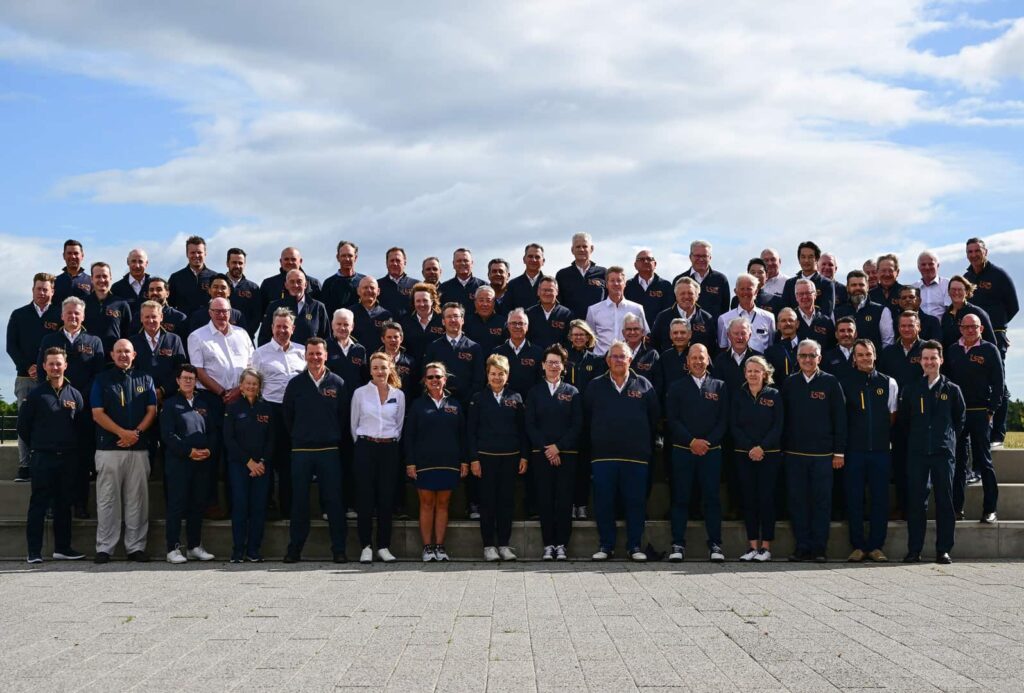 Through his work with the Arab Golf Federation, Alabdallat hopes to see more Arabs taking up key positions within the golf industry. It is a goal shared by the Emirates Golf Federation in the UAE who, under the vision of Vice Chairman General Abdullah Alhashmi, are working closely with the R&A and the DP World Tour to create more opportunities in the region for UAE Nationals and Arabs in the industry – both on and off the course, be it coaching, golf club management or officiating.
"We're trying to promote and develop all elements of the game – elite players, rules officials, coaches, administrators, club management," said Alabdallat. "We're working closely with all Arabic Federations to improve all of those elements and try to develop as much as possible people from the local communities who are passionate about specific roles within in the game like rules, greenkeeping, coaching, management.
"The golf industry is big and offers a lot of different job opportunities for people and we would like to see people from the Arabic world capitalise on that and get involved more in these positions."
Alabdallat, who is himself a keen golfer, would also like to see more Arabs take up playing the sport.
"The perception of golf is that it's a sport for wealthy people, but that's not the case. There's also this view that sport is something for young people and when you get older you should concentrate on your career and family. But golf is a social game which you can enjoy with your father, your grandfather, wife, kids, everybody. It's a game with great accessibility which provides a handicap system that allows people of all different levels to compete with each other and have fun.
"Going outside in the fresh air, being away from electronic devices and the stress and distractions of modern life, is something that we need to promote more."