Earlier this year, Sami Välimäki burst onto the golfing scene with an impressive play-off victory over Brandon Stone at the Oman Open in just his sixth European Tour start. The win came off the back of a busy 12 months for the Finn, who had been playing on the Pro Tour before conquering notoriously difficult Qualifying School at the third time of asking at the end of last year. Now, in the top twenty of the Race to Dubai, he's aiming for a strong end to his brilliant breakthrough season with glory at the season-ending DP World Tour Championship. Thomas Wragg caught up with the 22-year-old to get the lowdown on his rapid rise, last month's Major debut and his Ryder Cup dream.
---
Worldwide Golf: Before you turned professional you completed mandatory military service in Finland. How did you find that experience?
Sami Välimäki: I always knew it would have to be done due to it being mandatory in Finland as long as you are healthy and capable. You either have to serve six months or a year but you don't find that out until a few months in. I was fortunate to only have to do six months and it was really highly disciplined with strict timings on going to sleep and waking up. I learned a lot of things there, including how to use a rifle which was interesting. Overall, I have some really good memories from the experience.
WWG: You won your first professional event after just two outings on the Pro Tour in 2019. How much confidence did that give you, knowing you could compete at a higher level?
SV: I didn't expect to win as soon as that, because I thought it would take a while to get my 'A' game back after completing military service. I was really pleased that I got the win as early as I did because my goal at the beginning of the season was to finish inside the top five at least three times. I felt relaxed after that and obviously it helped me on the way to three more wins that year.
WWG: Your four wins sealed your spot on the European Challenge Tour the following year but you opted to give Qualifying School a shot. How confident were you of gaining your card after such a great season on the Pro Tour?
SV: That was actually the third time I had tried to conquer Qualifying School, so it was always in my mind to play it, no matter what happened on the Pro Tour. I've always wanted to get onto the European Tour as quickly as possible, so to finish inside the top 25 at Q-School and skip a year on the Challenge Tour was a bonus. Having said that, it was pretty difficult playing all those rounds at Q-School. You have to play really good golf consistently and have a strong mental game to see you through.
WWG: It didn't take you long to get your hands on some European Tour silverware for the first time with your victory in Oman coming in only your sixth start. Were you confident that you would win on the European Tour as early as you did?
SV: I think those four victories on the Pro Tour really gave me the confidence that I could win an event if I'm in the hunt but I didn't expect to be in that position as early as I was. I really enjoyed playing at Al Mouj Golf. It's a great course with a tricky setup which made it a really good challenge. Before the play-off began in Oman I knew I was going to win – I was very confident with my game and knew I was ready to take up the challenge. It was a relief after I had won because it gave me a category on the Tour for a few more years and the flexibility to arrange my schedule.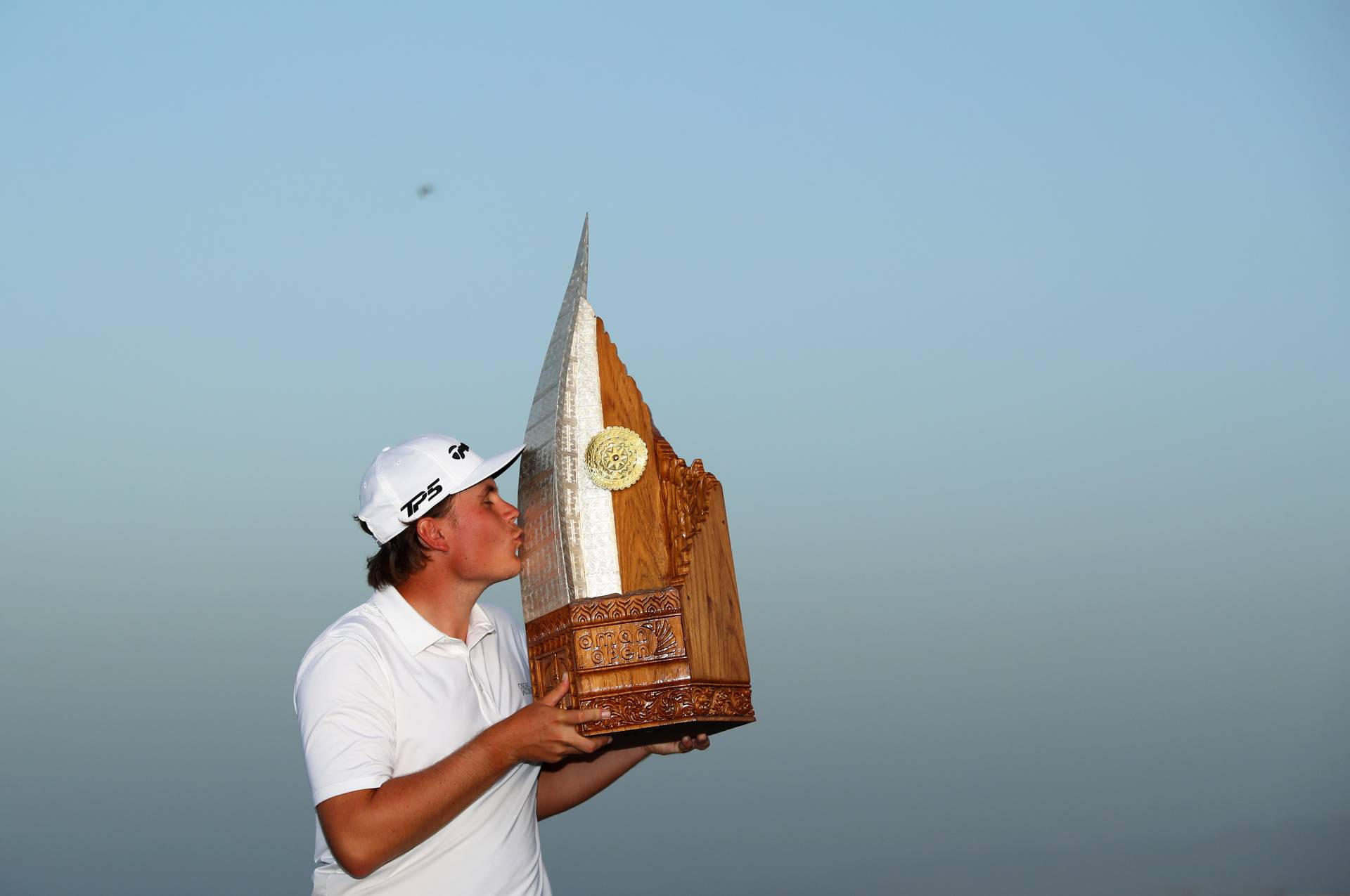 WWG: How have you found playing without fans since the European Tour returned, following the hiatus due to the COVID-19 pandemic?
SV: I've never really played in a golf tournament where you have thousands of fans stretching along the fairways so I don't think I realised it as much as some of the other guys on Tour who have played in numerous big events. However, it still feels disappointing that no one is watching us as we want to entertain them and inspire them to get out on the golf course and enjoy themselves. Hopefully, they can get back as soon as it is safe to do so.
Aside from there being no fans, it has also been difficult adapting to all the new protocols that surround the tournaments. I played three tournaments in a row recently and you're just confined to your hotel room which isn't easy especially when you're in a big city and you can see everyone else living their lives. But we're grateful to be back playing and if that means we have to miss out on a few things for the time being, then so be it.
WWG: How have the other Finn's helped you settle in on Tour?
SV: Many of them are really good friends. I didn't know them before this year, so I wasn't sure how they would take to me, but they've been a massive help and we have a great relationship out on Tour. They've definitely made it easier for me adjusting to life on Tour and they are always willing to lend a hand if I need any advice.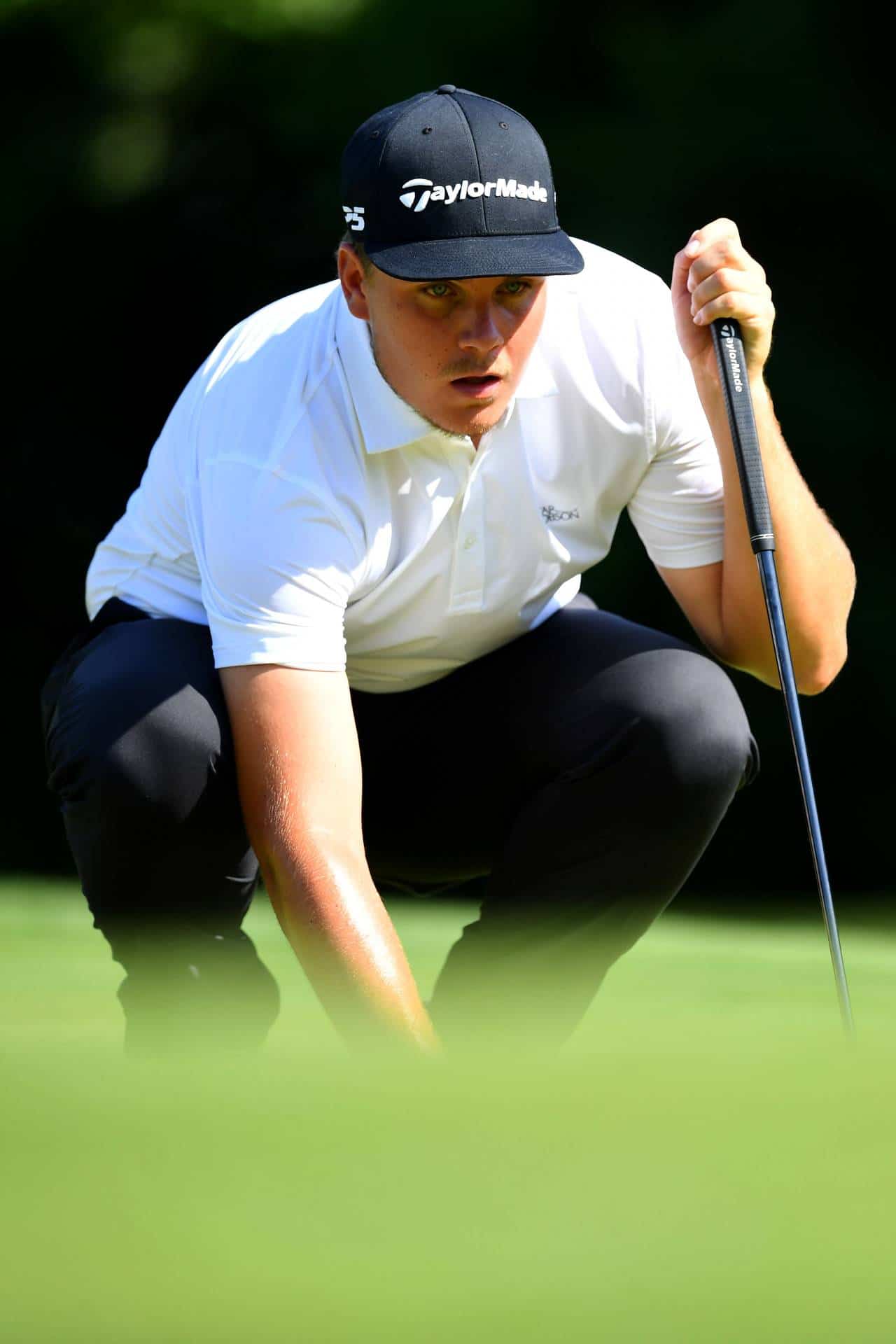 WWG: Back-to-back top six finishes at the Celtic Classic and Wales Open saw you finish inside the top ten of the UK Swing Order of Merit. Did you think you would be playing Major Championship golf as quickly as you did?
SV: Making it to a Major was a big goal of mine, but I didn't think I was going to make it happen so soon. I was aiming for U.S. Open Qualifying and trying to make it that way, or try to get into the PGA, but the virus made a big difference to those plans. When I started playing in the UK Swing it wasn't even on my mind, but I played two really good weeks in Wales to get in, so earning a place in the field for my first Major was a big bonus. It was also nice to have the opportunity to give back to the community with the European Tour donating money to my chosen charity, Tampere Children's Clinic, for finishing inside the top 10 of the Mini Order of Merit. I haven't had the opportunity to do it much in my career so to make a bigger donation to something that means a lot was a big deal for me.
WWG: How did you find playing Winged Foot's West Course? 
SV: It was hard because the fairways were very firm, so even when you hit a good drive it would end up in the rough almost every time! I didn't play very well which was disappointing. I was expecting a little more from my game. I didn't feel nervous when I teed off but I got a little more anxious over the first two days although it's the first Major I've played in, so it's all part of the learning experience.
WWG: You're currently ranked inside the top ten on the Race to Dubai Rankings. How excited are you to get out to Dubai and compete in the season-ending DP World Tour Championship?
SV: I'm sure it's going to be a great experience and I hope they add more events in Dubai before the DP World Tour Championship. I have played in Dubai before and really enjoyed the weather and the fantastic facilities on offer. My goal is to make it to the top of the Race to Dubai Rankings and get inside the world top 50 so I can get in all the bigger events across the world. From there I want to be competing in next year's Olympic Games and The Ryder Cup. To be the first Finnish player to represent Europe in The Ryder Cup would be really special for me.