In recent years it's become increasingly difficult to know more about the players, not just as golfers but their true character. Netflix's Full Swing documentary has been a huge success, as we got to know some of the big-name players off course a little more, but when the cameras are on, we all act a little differently. The days of bumping into players at the clubhouse bar after a tournament feels  like a lifetime ago. These days most disappear from the locker room and race to the nearest airstrip and jump on a private jet to get home.
Thankfully the management companies have not restrained the caddies too much, although many will be minful of not dropping their employers in trouble, but if you are after the best stories and a laugh over a pint these lads will have you in stitches. 
These unsung heroes of the professional game have to a psychiatrist, coach, friend and most often someone to blame when all goes wrong. Which is why many burn out and drift away from the game.
One caddy many regard as the best in the businesse is England's Billy Foster,  who has been on the bag with some of the greats of the game, from Seve and Tiger to Westwood and Fitzpatrick.
Which is why it was great to see him getting the recognition he deserved in Rome, when Luke Donald presented him with a personalised replica of the Ryder Cup trophy engraved with all 16 years Billy has been involved with the iconic team event.
Q: Billy, what did it mean to receive your own replica trophy from Luke?
Billy: To get a Ryder Cup trophy in the team room in front of 20 or 30 people was humbling beyond words. I was incredibly touched that Luke thought about getting that for me. It's engraved with my name on it, and all the Ryder Cups I've caddied in, and the dates, all the way round the bottom of the trophy. It's an incredible gesture, which I'm truly grateful for. It's very special to me and will get pride of place back home.
Q. Luke was obviously very thoughtful, but what was he like as a captain?
Billy: As you can imagine I've seen a lot of captains over the years, and I've always said that Paul McGinley was to best, but Luke is right there with him. Both are natural leaders and the way Luke spoke to everyone to made sure they were never in the dark. We had meetings every night and he would speak to everyone, including the caddies. His attention to detail was spot on and to have him involved again would be a huge boost to the team at Bethpage in 2025.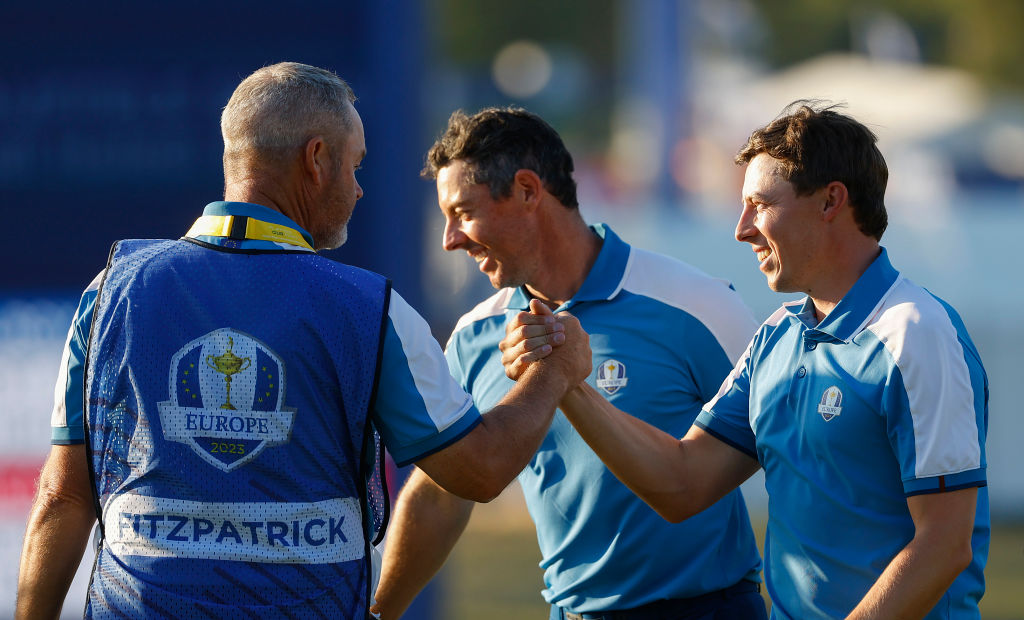 Q. As Ryder Cups go where did you rate Rome?
Billy: It was certainly in the top three or four I've been involved with. At first glance I thought it was a bit wide open and would suit the Americans, but it turned out to be a great match play course. The fans were amazing, and the atmosphere reminded me of the K Club in 2006, which was just remarkable. It's the fans that certainly make the Ryder Cup and they delivered in Rome.
Q. What was it like not having the old guard around this year, it must have felt odd?
Billy: I've said before that it's a travesty not to have the likes of Westwood, Garcia and Poulter in the back room, but time moves on. When you have the likes of McIlroy, Rahm, Fitzpatrick, Rose and Hovland they are big figures in that locker room. It's a changing of the guard but it would be great to see the European legends that went over to LIV involved in the future. As they would make great captains with a wealth of knowledge to call on. Let's just hope it all gets resolved sooner rather than later.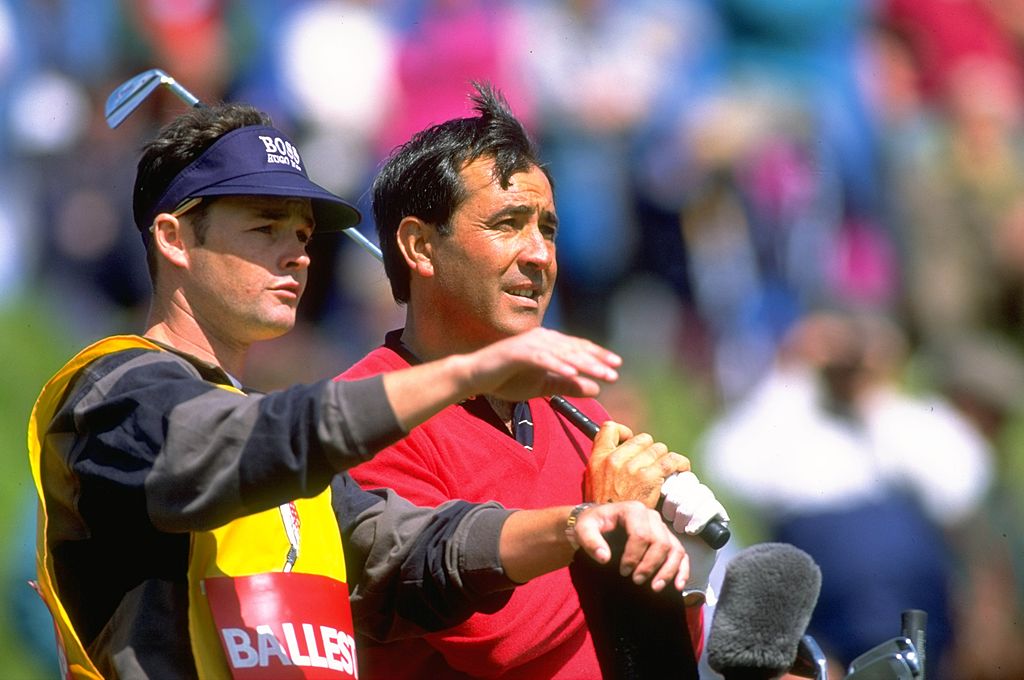 Q. Having caddied for Seve in the past how does it compare to working with Matt Fitzpatrick, as they are two completely different characters?
Billy: It's chalk and cheese. Fitz is laid back, methodical and extremely well disciplined with everything he does. Seve during a Ryder Cup was like trying to put a muzzle on an aggressive Rottweiler. He wouldn't mind being confrontational and didn't mind the argy-bargy. In fact, it fired him up. Seve loved to feel like he was fighting for points. Matt loves to win but he goes about it in a completely different way. 
Q. The Ryder Cup high continued for yourself and Matt, as you both went on to win the Alfred Dunhill Championship at St. Andrews, but how did you manage to switch from the glorious playing conditions in Italy to the driving wind and rain in Scotland?
Billy: You're in autopilot mode. I've done this job for so long now and get have a feel for things the moment you step on the range and see how the ball is travelling. Within a few holes you can adapt the yardages accordingly. We travel and play courses around the world at high altitude in the summer to wet Scottish links in the autumn. Therefore, no two weeks are ever the same and adapting to the greens or elements is just part of the job.
Q: It's great to see Alex Fitzpatrick joining Matt on the DP World Tour. Have you passed on any advice?
Billy: It's great to have Alex out there and he's doing incredibly well. He's already secured his Tour card for next season, but I have not given him any advice, I leave that to Matt, I've just given encouragement.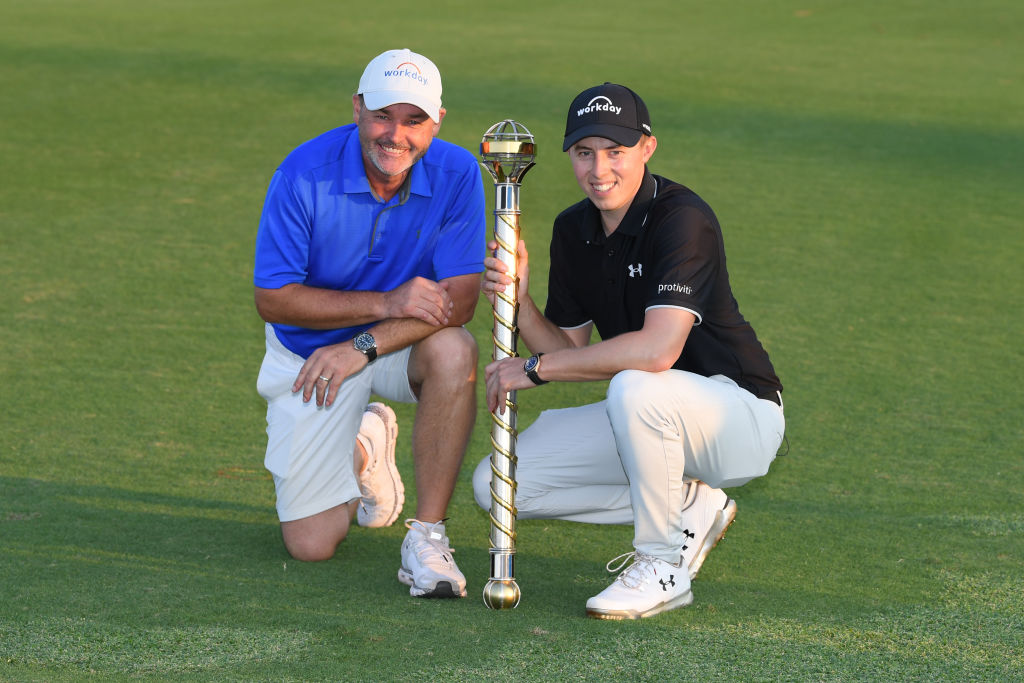 Q. You have been on the bag for Matt and Lee Westwood when they won the DP World Tour Championship at Jumeirah Golf Estates, but what is the key to mastering the Earth Course?
Billy: It's well known you need to be a good driver of the ball. There are a lot of undulating greens, so you need to be both long and accurate off the tee to set up the right approach. Then you also need to control your distances with your irons to find the key areas on the greens. These two elements of the games are where both Matt and Lee are brilliant, but the final part is short stick. Setting up birdie chances is one thing, holing them is another.
Q: There is a great deal on offer financially these days but how has life as a caddie changed over recent years?
Billy: The way caddies have been treated over the last few years, it's changed incredibly, and what they're doing on LIV is giving the PGA Tour a bit of a shot in the arm. The lads are getting looked after so well on the LIV, that things are improving on the Tours. 
LIV set the bar for the rest to follow really, and they are following it, but I mean, when I first started, I couldn't afford to get in an aeroplane. I was sleeping in bushes and tents, and staying in £2 a night hostels in Madrid, and it was terrible. There were no yardage books and no food and no credit cards and no range forms, and then recently one of the caddies in America said he'd been on his player's private plane and the seat didn't recline flat, it only went three-quarters of the way back, and there was no WIFI! 
I reminded him of what life in the early days use to be like as a caddy, and he was very quick to apologise for his modern-day moan.  So yeah, it has changed incredibly. Though it is great to see the Tour's recognise the caddies. In the last two events in America, the caddies got their own courtesy cars, the last two tournaments, the Tour Championship and the BMW, we got an X5 for the week, and your own parking spot. 
Q: Sorry to end it on this one Billy. But have you decided a time in which you will be hanging the bag up?
Billy: Well, if I can give Fitz three wrong clubs in the first three holes in Dubai, that could be it! Seriously, I don't know, I still enjoy the job. If I'm fit enough to do it, I'll still do it, but obviously I'm getting to the stage where I will need to review things. A mate of mine who runs a ski shop in Austria, gave me the best bit of advice. He got the tape measure out across the desk and said: "Billy – this is your life, on the tape measure. Lett's say one inch equates to a year and let's say you live to 90. So now you are 57 inches and after 75 inches you'll be knackered, so you need to enjoy 57 to 70. After that you will be too old. So, do what you want to do now as your body will be too broken, so enjoy the next 10 years."
I owe it to my missus to spend more time with her, so maybe I will review things in a few more years. Or who knows, you might see me at 78 on a mobility scooter with the clubs still on my back!