The UAE golf community was caught off-guard last month with the huge news that the much-loved Dubai Desert Classic would, from 2022 onwards, welcome a new title sponsor in the shape of international shipping and logistics provider Slync.io.
Not only that, the move sees the event take another step up in level to join the prestigious Rolex Series with an $8 million prize fund to boot.
"It was a logical step for the tournament," says Simon Corkill, Executive Tournament Director of Falcon & Associates, organisers of the newly-named Slync.io Dubai Desert Classic as well as the upcoming Dubai Moonlight Classic, both held at Emirates Golf Club. "The Desert Classic was the pioneering event in the Middle East and with the DP World Tour Championship and Abu Dhabi HSBC Championship being big Rolex Series events, it was a natural progression for us to step up to the Rolex Series."
Slync.io are making big inroads into golf having signed up big names such as Ryder Cup stars Justin Rose, Viktor Hovland and Bernd Wiesberger among others, as ambassadors. Corkill therefore believes that the company, which specialises in moving things from A to B, was a natural choice to help Dubai's longest running Tour event move to the next level.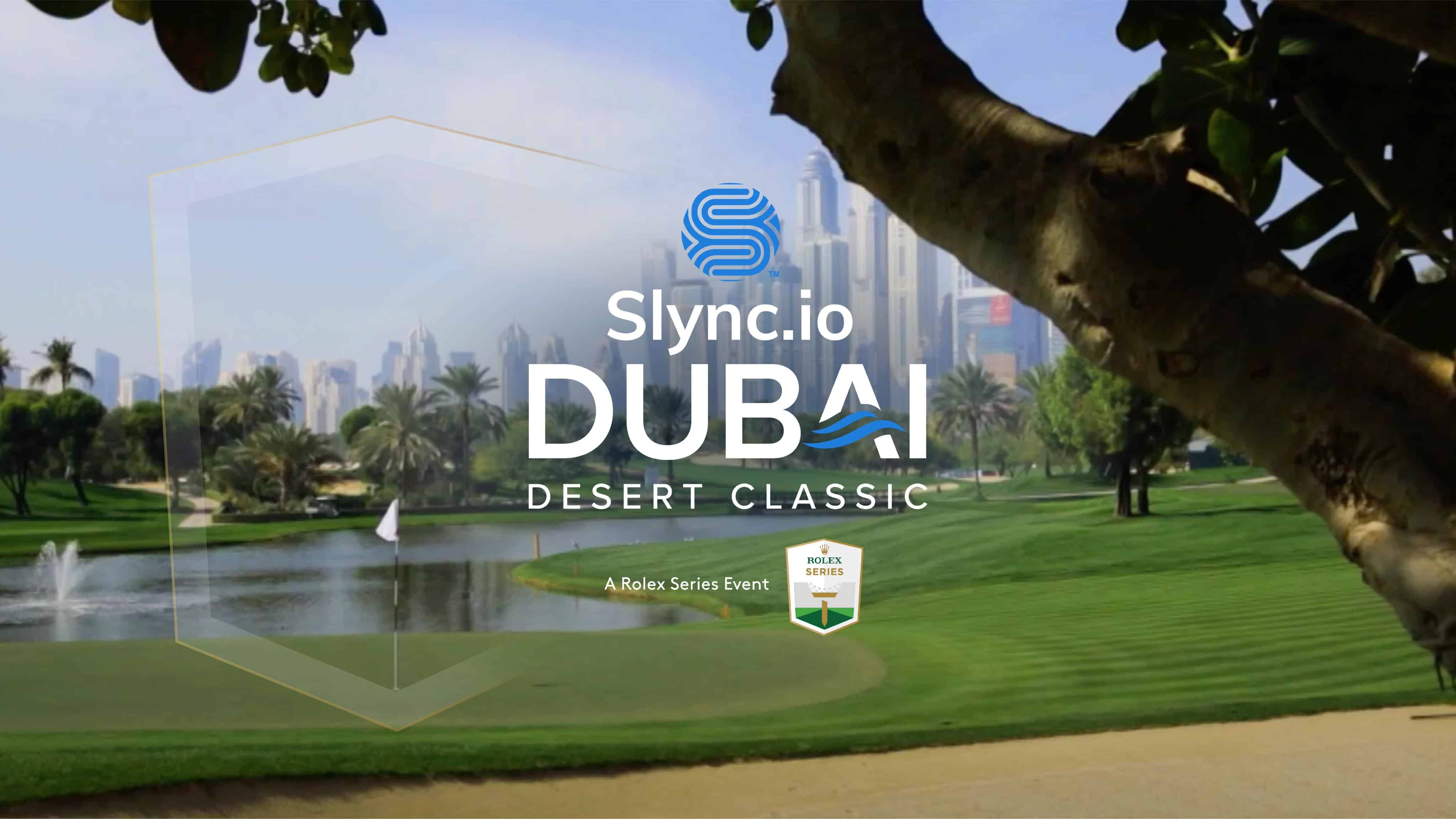 "Dubai expects the best and we will deliver the best," he says. "It was the right time for us to make the change and to have a global partner in Slync, who are heavily involved in golf now, they love the sport – it's a great tool to grow their business. To have an international company of that stature involved is great for us. The Rolex Series tournaments are the premier events on the European Tour and Dubai needs to be in that position as we go forward."
The Desert Classic's roll of honour reads like a Who's Who of modern golf history with such luminaries as Seve Ballesteros, Fred Couples, Ernie Els, Tiger Woods, Colin Montgomerie and Rory McIlroy adorning the famous Dallah Trophy. But, after a cash injection which more than doubles the $3.25 million on offer at the last two editions, Corkill believes the pull of the tournament will be greater than ever. It sits directly after fellow $8 million mega event, the Abu Dhabi HSBC Championship on the European Tour schedule from Jan 27-28, meaning the world's best players will have the chance to play for $16 million over a fortnight in the UAE.
BIG IMPACT
"I think that having an $8 million purse guarantees an extremely strong field," he says. "We still need to work to get a field of the highest quality because a lot of the top players are in demand around the world but certainly with having two Rolex Series events back to back in the region the world's top players will be here and it's going to have a big impact."
The Desert Classic had already built up a reputation as one of the most eagerly anticipated events of the season in the 32 years since the inaugural event was played back in 1989 on a Majlis course that was surrounded on all four sides by desert where Dubai's sprawling metropolis now stands. Since then, other Blue Ribband tournaments such the one held in the UAE's capital, and the DP World Tour Championship, held at nearby Jumeirah Golf Estates, have staked their claim as the region's leading golf showpiece.
But with all the elements now in place for a strong and stable future, Corkill has laid out a very clear mandate for the Slnc.io Dubai Desert Classic.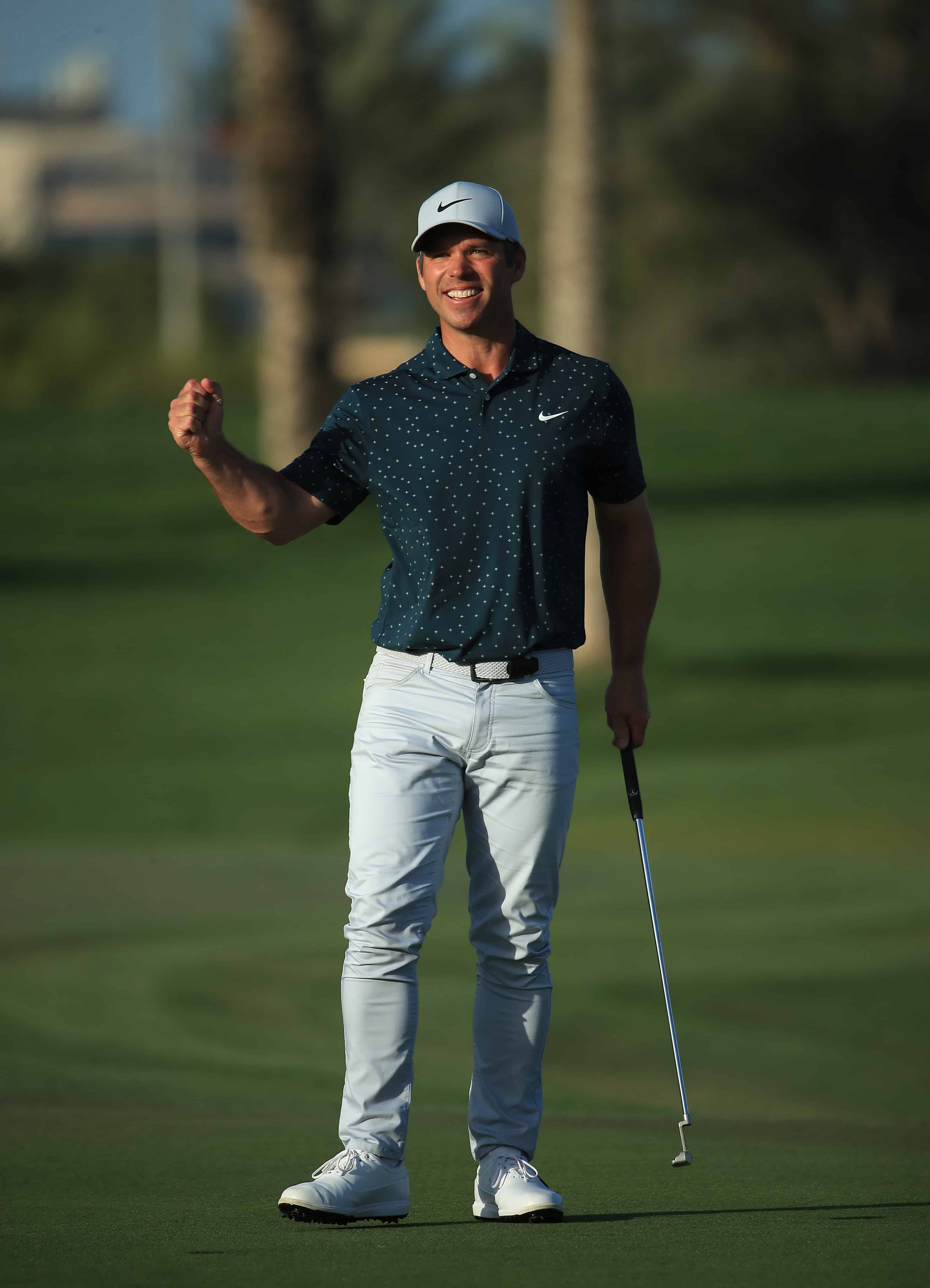 "We want to be the best event on Tour and we'll strive very hard to do that," he proclaims. "We've got some stiff competition, especially locally, but that's our key objective.
"We also want to make sure that everyone who comes into contact with the event has a great experience and becomes ambassadors for Dubai. Our aim is that everyone who comes through the gates of Emirates Golf Club; players, sponsors, spectators, media, caddies – walks out after they have been to the event having had a great experience and becomes an advocate.
"We also want people who watch the event around the world to be encouraged to come to Dubai."
One point of interest regarding last month's seismic announcement, was that the Slync.io title sponsorship does not cover the Dubai Moonlight Classic, which will again take place under the floodlights of Emirates Golf Club's Faldo Course from 27-29 October.
LIKEMINDED PARTNER
"Slync will be a major part of the ladies' event from 2022 onwards," says Corkill. "They won't be title sponsor – a lot of it comes down to the investment side of things and we need investment to run both events. Slync is concentrating on the men's event but is also a big investor in the ladies' event so the title partnership is available and we want to work with a likeminded partner that wants to take that event another level.
"We've got aspirations for the ladies' event to ideally be co sanctioned with the LPGA, but we need funding. We are talking to partners about it but we are not at that stage yet. We will run the event this year as the Dubai Moonlight Classic and we've got great belief in that event. It's the only professional event that's played under the lights, goes into primetime television into Europe and to the US in the morning. We believe very strongly that we need to have a strong ladies' event and we'll continue to do that, we want to take it to a new level but we need partners to do that."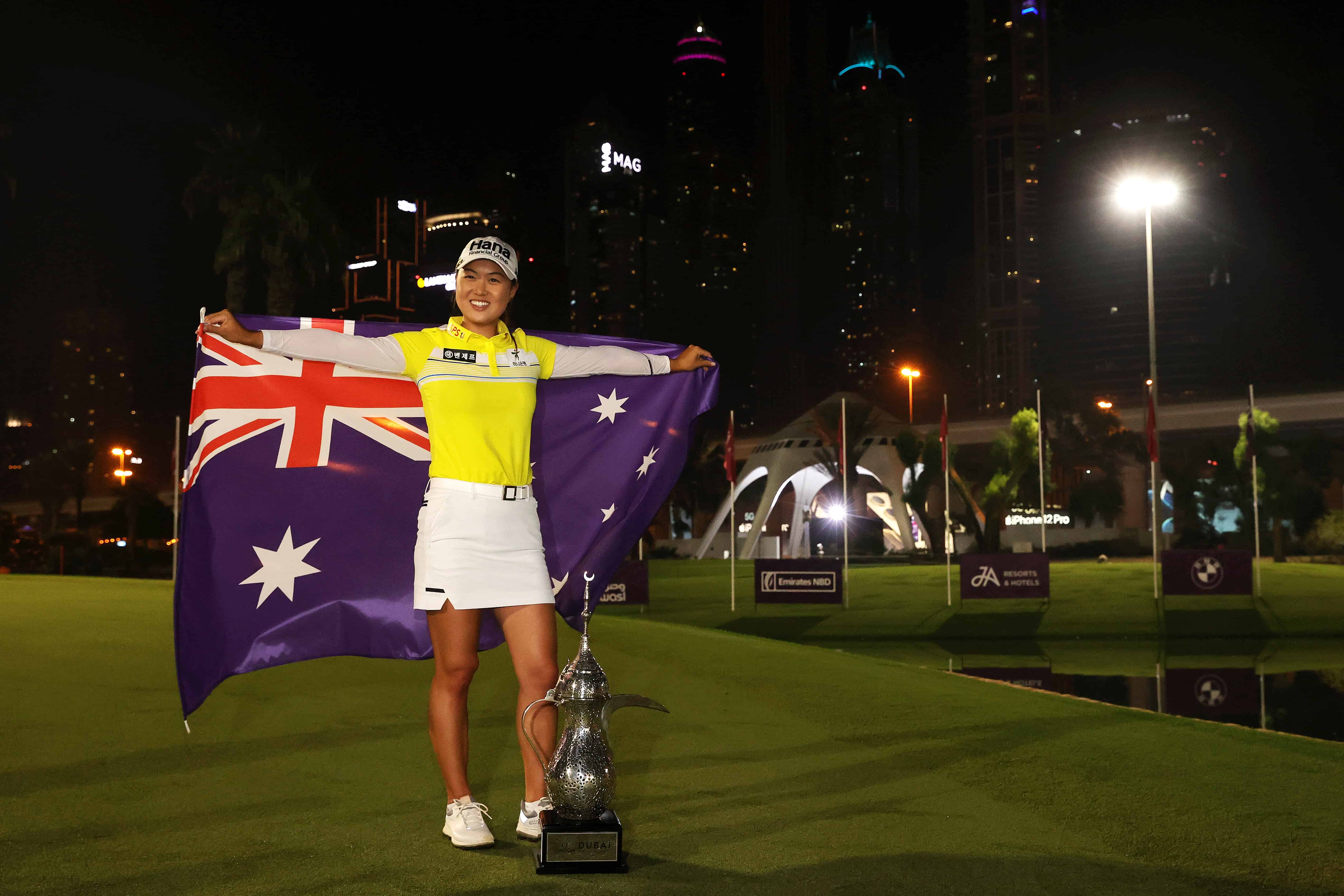 The night-golf aspect of the Moonlight Classic proved a huge success since it was first introduced in 2019 and there are plans to expand the theme this year as well as bringing in a host of new attractions to draw in the wider social crowd in addition to golf lovers and those who want to learn more about the game.
"This year it's actually going to be a night event only," reveals Corkill. "The pro-am will be played at night pre-tournament and Wednesday to Friday will be pros only under the lights. We did this for a number of reasons but one of the main factors from a TV product point of view is that there wasn't actually enough professional golf happening during the TV window, with only 28 players out there. Now, from Wednesday to Friday, the telecast can concentrate on the pro golf with 56 players out there under the lights.
TRUCKERS UAE
"We're doing a collaboration with Truckers UAE for a food and beverage partnership to encourage people to come along and have a good time during the weekend with family and friends. We're also going to have a 'come and try' element from a golf point of view so once the players are on the course, from 5pm onwards the range will be open and a professional will be there to help people wanting to get into the game. It's certainly aimed at juniors and ladies but it's also for men and we want them to touch and feel golf for the first time and have a good night out with the food and beverage. It will be free entry for all to enjoy the facilities, have a great time at Emirates Golf Club and watch world class golf.
So, we're really trying to introduce it to new markets as well as the golf fans, who we hope will come anyway because there will be some great golfers competing!"
"We want to be the best event on Tour and we'll strive very hard to do that. We've got some stiff competition, especially locally, but that's our key objective." – Simon Corkill, Executive Tournament Director of Falcon & Associates
It's been quite a ride for Corkill since the Englishman, who spent 20 years in Australia before coming to the UAE, took up his post with Falcon in April 2019. He had built up a wealth of experience organising Tour events for IMG in London before moving Down Under where he added music, fashion, outdoor cinema and even surfing events to his extensive resume. But nothing could have prepared him for the task of organising two international events in the midst of a global pandemic.
"It's been a rollercoaster for everyone," he says. "In 2020 we managed to run a very successful Desert Classic and then we moved into pandemic world very quickly after that. It's been tough. We managed to run the ladies' event last year in the middle of the pandemic and we managed to run the men's event whilst the cases were on the rise in 2021. But, touch wood, I think we've come through it. The industry and Dubai handled the pandemic amazingly and we're very lucky to live here and to be in that position."
Falcon & Associates are equally lucky to have someone as surefooted and forward thinking as Corkill at the helm of two of Dubai's flagship events as he steers a course into what promises to be a very exciting future.