By Scott Grayston
Simon Shanks is building himself a big reputation as one of the best golf coaches on Tour – with his players' performances proving his point. He's guided Jordan Smith from being a gifted British amateur to European Tour winner and helped Eddie Pepperell win his elusive maiden European Tour title in the first week of working together at the 2018 Commercial Bank Qatar Masters. 
Late last year, 'Shanksy' followed the two Englishman at Walton Heath and watched with pride as Eddie Pepperell lifted the Sky Sports British Masters trophy, whilst Jordan Smith finished in a tie for third. "It was a bit strange emotionally, because I wasn't sure who to pull for," says Shanksy when discussing the highlight of his season. 
"It was a bit like watching your son getting beat by your stepson," he said. "But you can't step in, you've just got to let it happen! It doesn't get much better as a coach and I got to share this triumph with my wife Sarah, who was there on the final day in the freezing cold." 
So how did Shanksy, whose nickname suits a golf-related career superbly, get involved in coaching?
"I had the goal, just like any other kid, to be the next Sir Nick Faldo but I soon realised that it wasn't going to be the case!" says the 38-year-old. 
"After becoming a PGA Professional, I got myself into coaching. My first club as a trainee was Kingsdown Golf Club near Bath and I really enjoyed coaching the juniors – so my coaching career materialised from being a failed player!"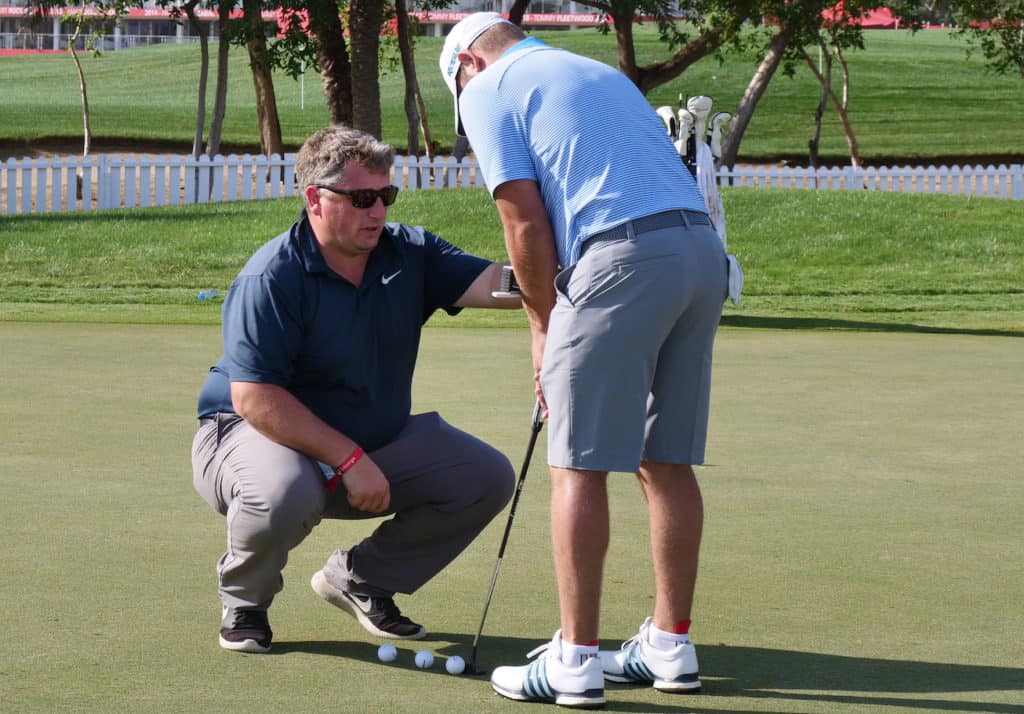 British talent
Shanks' stable of players includes Laurie Canter, who plays on the European and Challenge Tours, and Annabel Dimmock from the Ladies European Tour, in his close-knit group of British talent. Nevertheless, it's Jordan Smith who has made the most impressive rise through the ranks with Shanksy. 
They began working together when  Smith was aged 14 and joined the Bowood Golf Club's scholarship programme where Shanks was the Head Teaching Professional – and they've never looked back. 
"Straight away I realised what a brilliant ball striker Jordan was," adds Shanks. "He seemed to always find the middle of the club. I knew Jordan had something special but it's hard to predict a youngster's future when so many great players don't make it. 
"When you're in a small county in the middle of the South-West, you don't really have many top players to compare him with." 
Following a successful amateur career, where he was part of the 2013 Walker Cup team, Smith went on to win the Order of Merit on the PGA EuroPro Tour and then topped the charts on the Challenge Tour the following year to complete a flawless rise onto the European Tour – all under the guidance of Shanks. 
"Jordan progressed through the tours and neither of us ever sat down and said: 'We want to get onto the European Tour,' or be a top amateur.' "It just happened! One of our strengths was that we took each of his achievements a step at a time. Before you knew it, we were at the Walker Cup. Once we got there, we were thinking, what's next? EuroPro, Challenge Tour, European Tour…"

 
Rookie success story
In his rookie year on the European Tour, Smith achieved his first victory, in the Porsche European Open, and finished his campaign 24th in the Race to Dubai. The following year he proved his talent wasn't a bluff when he completed the 2018 season with four top-10s, highlighted by a share of third place at the Volvo China Open. The 26-year-old is now 121st in the Official World Golf Ranking.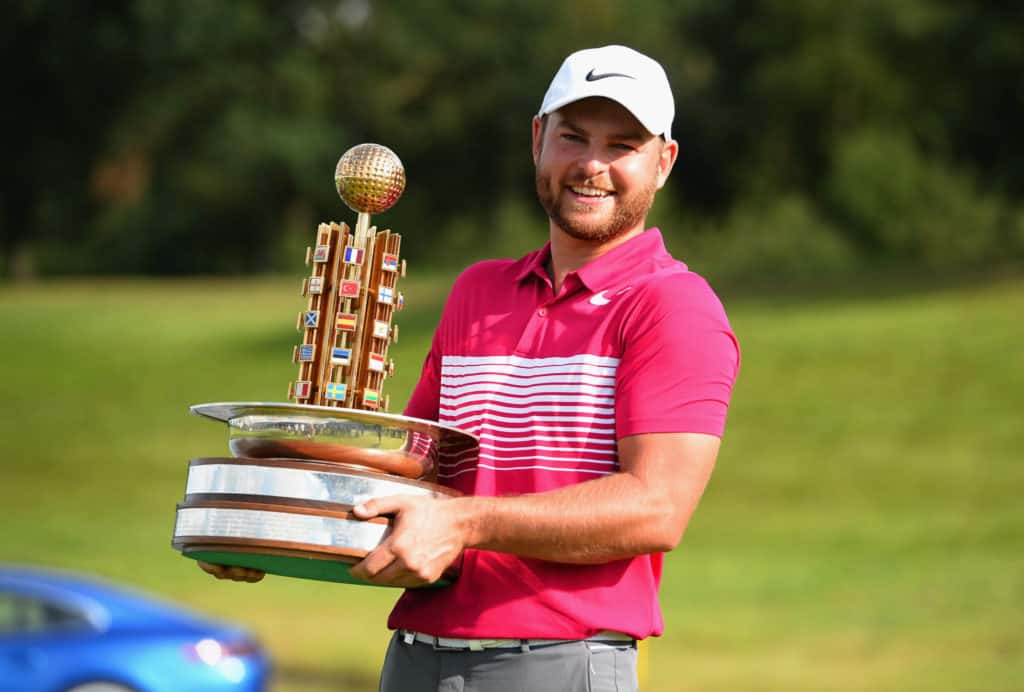 Shanks says: "He's certainly halfway to fulfilling his potential, and if he keeps working hard and improving as he is, who knows where that will take him? I don't want to put any added pressure on him, though!" 
Smith feels his relationship with his long-term coach has been a catalyst to his meteoric rise and that Shanksy's contribution shouldn't go unnoticed.
"He knows my swing inside out and isn't afraid to tell me when I'm doing something wrong. We have a great relationship and have worked together so long," he says. "Shanksy should be recognised for the top work he's done with me and also with Eddie (Pepperell), he's done such a good job."
Working with Eddie
Last season, Shanks turned his coaching attention to one of golf's most talented yet outspoken players, Eddie Pepperell, who had lost his European Tour card in 2016 but won it back via Q-School. However, he was still seeking his first win on Tour and his driver had been letting him down for a number of years. 
In the first week, Shanksy helped him with his swing and it couldn't have turned out any better as he went on to win the Commercial Bank Qatar Masters. So what was the secret behind this sudden success? "I added an element to Eddie's game that he could use as a 'go-to' move when under pressure," says Shanks. "This worked incredibly well in Qatar. He felt there was too much he had to think about when hitting the ball so I took one side of the golf course out of play for him that week. He operated with a swing that was all about his hips and it was a positive and aggressive feeling that helped him take the left side of the golf course out that week, which worked wonders for him." 
Pepperell went on that season to earn numerous top-10s, including a sixth place finish at The Open, and then picked up a second win at the Sky Sports British Masters with Smith two places behind. Pepperell has climbed to 36th in the world after his superb tied-third finish in the Players Championship, whereas he was 154th a year ago before his partnership with Shanksy began.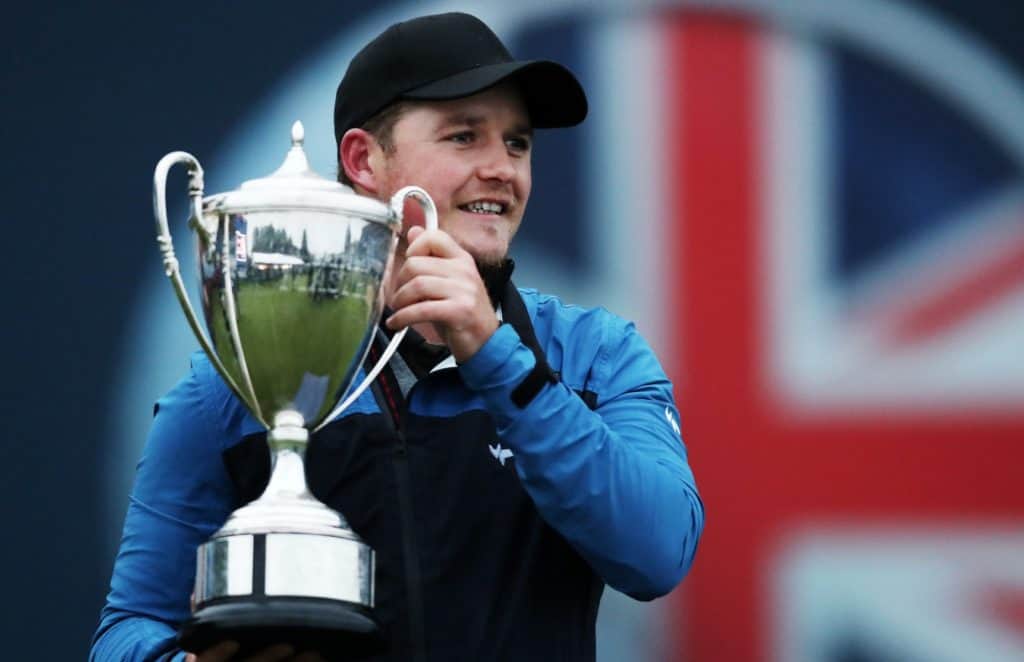 Most golf fans enjoy Pepperell for the mischief he causes off the course with his controversial blogs and tweets which keep the golfing world entertained. "I don't think I'm allowed to comment on Eddie's comments on Twitter as he could lose a load of followers and that would hurt him a lot!" Shanksy says with a wink. "He's a great guy who has a fantastic sense of humour. Many of the things he puts on Twitter have to be taken with a pinch of salt! There's always something to talk about with Eddie which is great because there are rarely any quiet times!"
Pepperell is delighted with how well his relationship with Shanks has gone which has helped him rise to the top 50 in the world. "We've worked very well together, as he looks at me face-on and I look at myself down the line," he says. 
"I know exactly what I want to see but he looks at my fundamentals, which is important to me because that's where I often get really sloppy. I needed that eye, and he's been watchful, which has been very effective." 
Looking to the future
Shanks, named PGA 'Coach of the Year' for the South-West of England in 2013 and 2016, has big intentions for the future but he's taking his career one step at a time. "At the moment I like to have fewer players so I can manage my time properly," he says. "It would be great to have an Academy in the future but I'm just taking baby steps at the moment to get the correct foundations into place." 
However, he could be retiring early if his bucket list keeps edging closer to completion. "Eddie has been invited to play at The Masters so I'll be heading to Georgia with him. That'll be three of the four Majors I've ticked off and then I'll complete the Major-haul at the U.S. Open. 
"I've been to the Walker Cup so the next ambition is for one of my guys is to get into The Ryder Cup – then I can retire!"