Young Jordanian amateur Shergo Al Kurdi was seemingly born with a golf club in his hand and is slowly making a name for himself as he approaches the end of his teenage years. From becoming the first player from the GCC and Middle East countries to earn Official World Golf Ranking (OWGR) points on the MENA Tour last year to playing among the game's best at the European Tour events in the region, Al Kurdi is a name to keep eye on in the coming years as he forges a path under the watchful eye of a former Tour professional. Alex Gallemore sat down with the starlet for a long chat about his progress in the game and his ambitions for the future.
Worldwide Golf: How did you first get into golf and where did it all begin?
Shergo Al Kurdi: I started at a very young age, when I was two or three years old. I remember my dad was obsessed with the game so he would always take me to the range whenever he was going to practice or play and I just fell in love with it immediately. I started playing with plastic clubs before I even started to walk! I first stepped on a course when I was five and a year after that I played with Suzann Pettersen which was amazing. I just love the game, I love watching it, and my whole life is about golf, basically.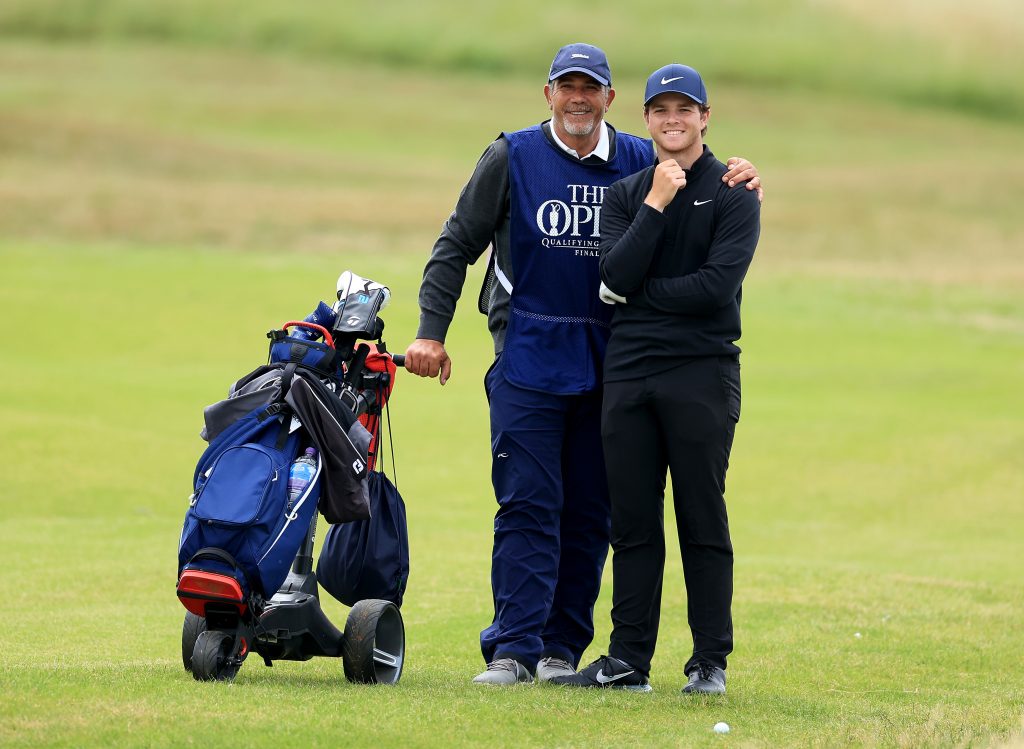 WWG: When was the first time you broke par?
SAK: I was ten years old and it was at Windlesham Golf Club, in Surrey, off the white tees. I can't remember what event it was, but it was at a tournament and everyone was shocked. I was just in my own world, I have always been in my own world when I play golf. It was at that point I knew that I wanted to make a career of this.
WWG: What was the next step after that?
SAK: I started playing on the Nike Rookie Tour and I basically dominated the field in those events. I remember winning the U12 Net and Gross competitions when I was just ten and my handicap was eight. After that it just continued to shoot down and by the time I was 15 I was playing off scratch.
WWG: Your dad has played a big part in your game since you were little. What's his golfing background?
SAK: He got down to scratch and used to play a lot at Mill Ride and Stoke Park – I love watching my dad play. He did a really good job of coaching me when I first started, and at the age of 11 or 12 I started seeing some coaches to take it to the next level but at that point my swing was already fine-tuned, so even at that age it just needed a few tweaks.
WWG: You represent Jordan but you were born in the UK. What's the story behind that?
SAK: I was born in the UK and have lived there all of my life but my dad is from Jordan and we decided that I would represent them. Whenever I've been to Jordan and played there with the family I have loved it so much that I wanted to play for them. I really thought it was the right route for me.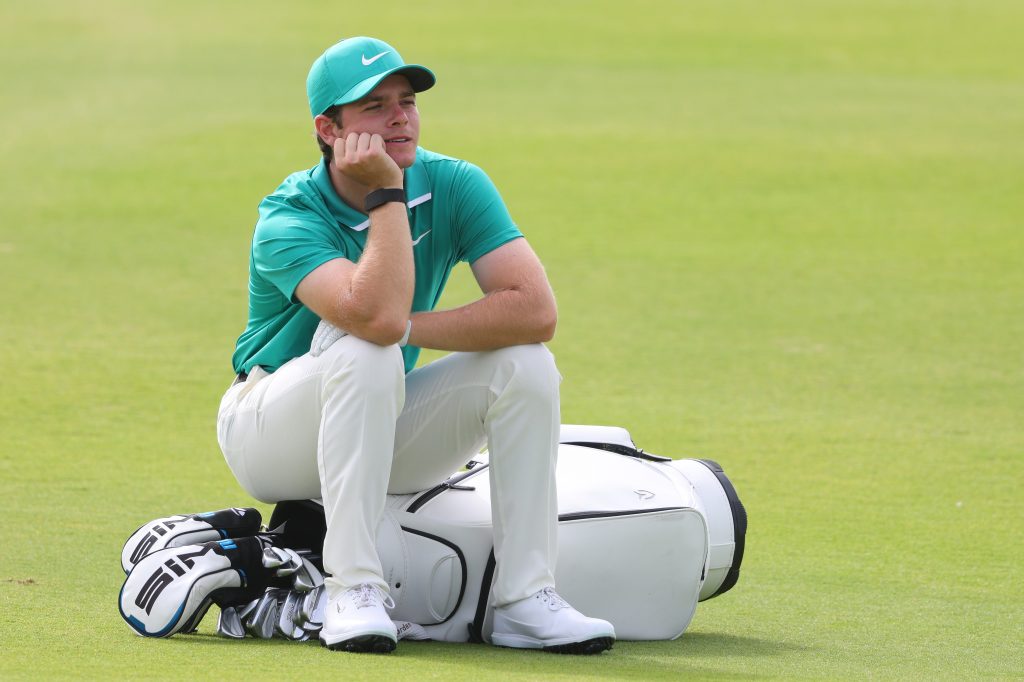 WWG: When you say you played there, I guess you mean Ayla Golf Club?
SAK: Well, before that there was a sand course in Amman which was really good fun. When Ayla came out it was fantastic, the support that they have given me along with the Jordan Olympic Committee has been fantastic, I wouldn't be here if it wasn't for them.
WWG: What were your thoughts when you heard about Jordan opening up a Greg Norman-designed Championship golf course?
SAK: I loved it, especially when I saw the course. It's sort of a linksy course with the wind blowing in and I loved that because that's true golf and where golf was first born in Scotland. I love going to Jordan, I love seeing the family and playing golf, and when I first heard about the new course I was buzzed.
WWG: What particular hole stands out for you?
SAK: The 18th is definitely one of the hardest holes I have ever played, it's not that long, it's only about 430 yards, but it usually plays into a very stiff wind. I remember the wind was always off the left and into you, and it's a very narrow fairway with water down the right, and bunkers at 290-310 yards.
WWG: You have played in a number of big tournaments, including European Tour events, in the Middle East, which ones stand out?
SAK: My first European Tour event was the Qatar Masters, which I got an invite for when I was just 14. I remember my first round I carded one over par with 21 putts, I had two chip ins and one-putted three or four greens and you could see the frustration on the faces of guys I was playing with! At that time I didn't have anything on me, I wasn't hitting the ball very far, just trying to hit the ball as straight as I could. I didn't have a very good second round – I didn't keep the 21 putts up! But it was good fun and a great experience, definitely being where I was on the first day and the people I was ahead of really got me going.
And we're off!

Jordanian @SHERGOKURDI kicks off the 2021 #ODDC 🏌#MadeForGreatness #TimeToMakeHistory pic.twitter.com/zR0Wn5SmQ9

— OMEGA Golf Dubai (@OMEGAGolfDubai) January 28, 2021

I played in the Arab Championships U15 and U18 twice and I won the U15 Championship on the second occasion by 14 strokes. After that I went to the U18 events when I was 14 because the aim for me then was to get into the World Amateur Golf Ranking and in order to do that I had to win the U18 Arab Championship, which I did when I was 15. Then the next year I won it again in Morocco and it was only a matter of time before the Arab region started recognising me and the amount of support that they given me since then is unbelievable. I've also played in the Saudi International twice and I qualified for the OMEGA Dubai Desert Classic by winning the MENA Tour Amateur Order of Merit.
WWG: How did you find the event in Saudi with its stellar field?
SAK: The Saudi International was amazing, I would like to thank Majed Al Sorour and Golf Saudi for the amount of support they have given me, to even be at the golf course and be given that opportunity is wonderful. I met Bryson DeChambeau over there, he's fantastic, if I hadn't of met him I wouldn't be where I am now. He gave me all sorts of advice; swing, diet, what to do in the gym, and after I saw him I followed his routine, I reset everything on Bryson; what he eats, what program he follows, and I gained 10KG in about a month and a half.
WWG: You've previously stated you found putting weight on difficult. Why is that?
SAK: I was diagnosed with Crohn's disease about two years ago and it's very difficult for me to gain weight, especially when I am on a flare up which happens about every two months. I struggle to eat a lot because my stomach gets inflated, there's no space in my stomach even when I haven't eaten, I feel full all the time and sick. I went on all sorts of medicines, it screwed me up physically and mentally, but it's getting better. I'll be starting some new medication soon that will hopefully help.
WWG: Getting back to Bryson, are you still in touch with him?
SAK: Yes, through social media, and he replies straight away! What a nice guy he is. He's just so humble, you wouldn't think he's Bryson DeChambeau if you just talk to him.
View this post on Instagram
WWG: And what do you make of the Bryson and Brooks beef?
SAK: I am a Bryson fan, I'll always root for Bryson but I think it's just funny! And I think you're always going to get that between golfers, not everyone is going to like each other.
WWG: You've recently teamed up with a well-known Sky Sports commentator and former European Tour winner. Can you give us an insight into that?
SAK: I've got a good team in the form of Nick Dougherty and Stuart Cartwright, I have been with them for about three months now. I met Nick in Saudi and I asked him about my swing, he gave me one bit of advice and just like that my swing got miles better. He then recommended Stuart, who was his old coach when he was on Tour, and it's been great having them two on board. When I first started seeing Stuart it was my iron play and accuracy that we focused on because my driving has always been a very strong part of my game, I have been very consistent and now I am a lot longer off the tee than I was before and still very straight. A lot of it is just working on the mechanics of my swing with the irons.
WWG: At that stage were you obsessed with speed and do you think pressure has been put on the amateur game with the likes of Bryson and Brooks bombing it such lengths?
SAK: I was, that's when I gained so much weight, I thought that if you want to get good at it you have to be obsessed with it and that's the way I saw it. If you want to make a change you have to be obsessed with it but I think you still have to be responsible and aware to know what is enough. You can't just focus on speed, you have to be obsessed with everything that comes along with it. I have learned that through the years, just try to filter out everything and even it out.