Amongst a surreal 2022 BMW PGA Championship, which saw 18 players from LIV Golf compete, Sergio Garcia withdrawing after the first round and jetting off to a college American football game and Queen Elizabeth II passing away, Shane Lowry emerged victorious to become a two-time Rolex Series winner after edging out Jon Rahm and Rory McIlroy.
Lowry did not drop a shot all week at the prestigious Surrey venue, sinking a birdie at the last for a final-round 65 and a 17 under total, but he faced an anxious wait as McIlroy, in the group behind, gave himself an eagle putt at the 18th which would have forced a play-off.
McIlroy's 23-foot effort just stayed above ground, and he signed for a 67 to finish in a tie for second alongside Rahm, who had set the target with an impressive ten under par round of 62 earlier in the day, leaving Lowry to celebrate his first victory at an event he loves, and where he had previously recorded nine top-20 finishes.
"I've had a few chances to win around Wentworth," said Lowry.
"I remember in 2014, there was one that I think I had a two-shot lead with about six holes to go, I think I doubled 13, and Rory ended up beating me. I finished second that year. And then there was another year where I was in the lead and Alex Noren shot 62 on Sunday to beat me. When I saw Rahmbo shot 62, I was like, 'oh, here we go again'.
"I suppose I just kind of stuck in, kept trying to give myself chances. It's a course that I love playing and that I love playing well on, so I see my way around there very well, and like to be honest, you never doubt Rory, but I was playing the last hole thinking, there's no way he can beat me here, there's no way he can make eagle here and he almost did, but thankfully he didn't and I got my hands on the trophy."
BIG GAME PLAYER
With the triumph, it took Lowry's tally of victories in prestigious events to four, with the previous three coming at The Open Championship, the Abu Dhabi Championship – a Rolex Series event – and the WGC-Bridgestone Invitational. You'd probably also include his maiden win at his home open in that, with Lowry thrilling the bumper crowds at County Louth by emerging victorious at the Horizon Irish Open back in 2009 as an amateur – he remains the last amateur to win on the DP World Tour.
"I always feel like I prefer playing and I feel like I perform better in the bigger tournaments," he said.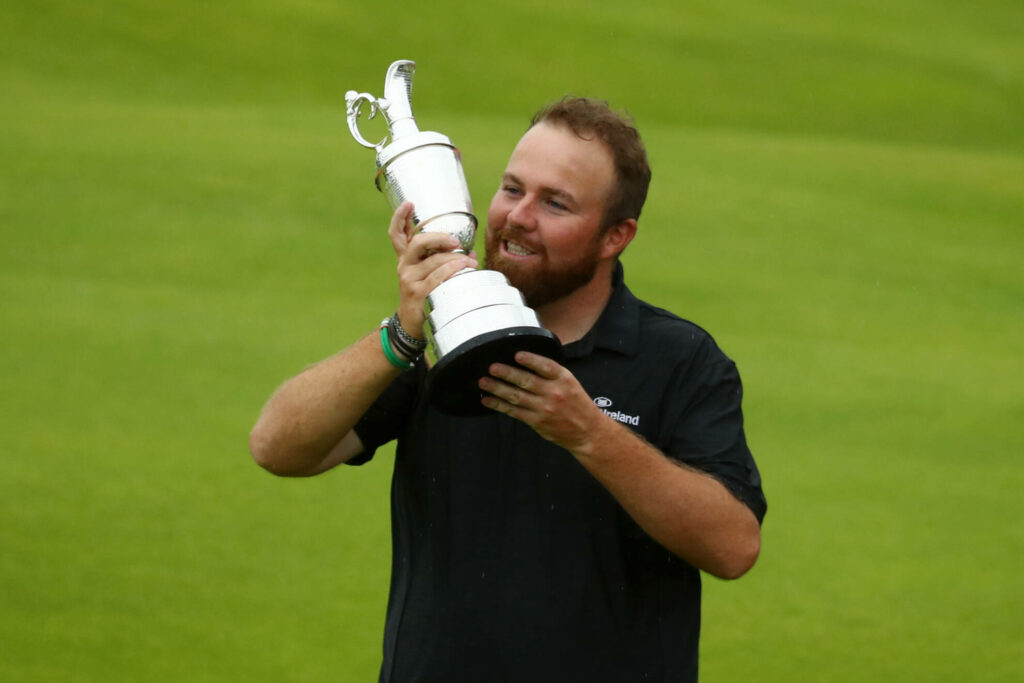 "You get certain places, bigger crowds, bigger field. And ever since I set foot on Wentworth for the tournament, I always felt like this is one of the biggest tournaments in the world. The job BMW do to build out what they do for the players and the spectators and the hospitality, everything just feels like a massive tournament in there.
"It's probably like it's a bit cliché, and maybe, you know, people might not believe me too much, but I do think that the British and Irish fans are the best fans in the world when it comes to golf. They are the most knowledgeable and especially when you go down to around Wentworth. The crowds down there are very knowledgeable about golf. They know when a good shot is a good shot and they know when a bad shot is a bad shot. They give you a lot of respect, it's just a great place to play golf and a great place to play a tournament."
RYDER CUP HOPES
In news that will no doubt be music to Lowry's ears, general admission tickets for the weekend have sold out for the second consecutive year, with over 100,000 spectators expected to line the fairways throughout the week at the fourth Rolex Series event of the 2023 season.
If Lowry were to use the crowd's energy and lift the trophy again, he would become the first player to successfully defend the title since Luke Donald did so in 2012.
"I haven't even thought about it but yeah, when I get to Wentworth in a few weeks, I'm sure I'll be thinking about trying to defend my title," he added.
"Wentworth is always one that you mark in your calendar, this is one that you're definitely going to play in and want to do well in, but when you go in as defending champion, it's extra special.
"I've won a few tournaments and I've got to do that a few times but this one will be cool. I'm obviously very hopeful that I'm going to be a part of the Ryder Cup team, and I think a lot of the Ryder Cup team will be there playing. It will be a good send-off for them from the Tour. I think it will be nice to be there. It's always been one of my favourite events but this year it's definitely going to be extra special."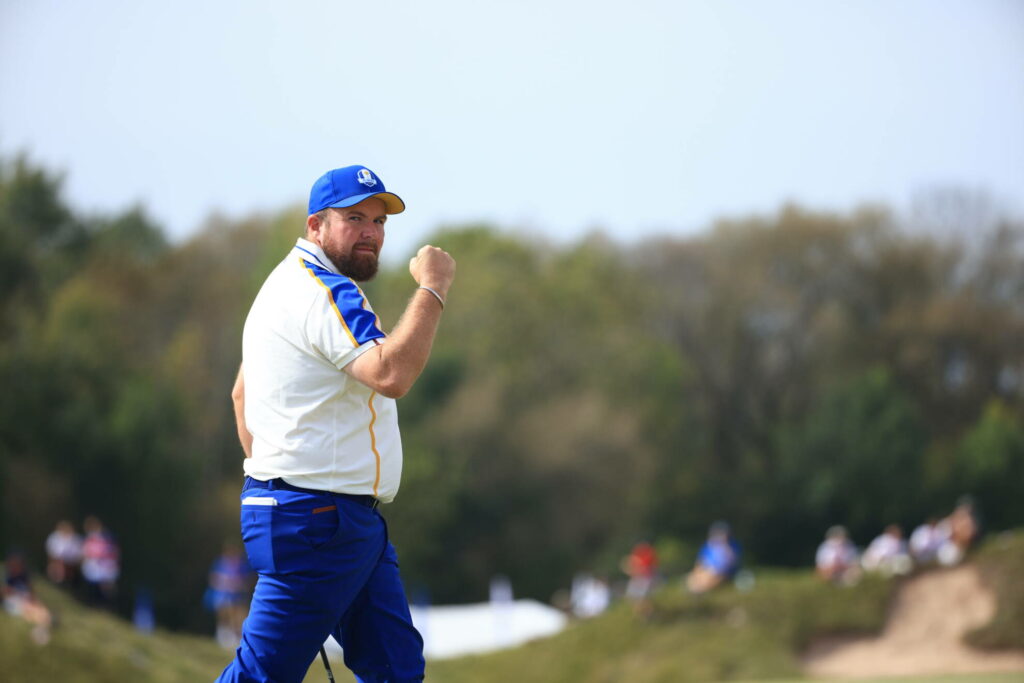 The victory at the DP World Tour's flagship event last year was a timely one for the six-time DP World Tour winner in the first week of qualification for the 2023 European Ryder Cup team, but things haven't gone as well for his automatic qualification chances following that victory. The Irishman currently resides outside the top 50 on the Race to Dubai Rankings and failed to make the PGA TOUR's FedExCup Play-offs last month after only posting one top ten since that memorable weekend in Surrey last September.
That form has seen him drop outside of the top six automatic spots for Luke Donald's team, with the likes of Matt Fitzpatrick and Sepp Straka above him on the Worlds Point list and Yannik Paul and Adrian Meronk holding a healthy lead on the European points list – that quartet of players are also outside the six automatic picks at the time of writing.
That leaves Lowry needing another Captain's Pick just as he did in 2021 from Padraig Harrington, who duly delivered to give his good friend a maiden outing in the biennial clash at Whistling Straits.
The 36-year-old spoke openly before about the pressure of trying to play his way onto that team – has he managed to cope with that better this season despite not playing his way into the top six automatic qualifiers?
"Sometimes it does weigh on your mind a little too much but I feel like I'm pretty good at putting the Ryder Cup to the back of my mind now," he explained.
"I remember I should have made the team in 2016. It definitely got in my way at that time. But I feel like over the last few years, I've been better at going to each tournament and taking each tournament as it comes and each day as it comes and trying to play as good of golf as I can and everything else will take care of itself.
"It's certainly something that I'll need to do and I'm sure the other guys trying to make the team will need to do over the next few weeks is try to put it to the back of your mind as much as you can and focus on the job as hand, which will be playing good golf in the tournament you're playing at that time. And hopefully when it comes to it, if I'm there, I'll be part of a winning team.
"I think that's the big goal for me because making the team is good and all, but you want to go there and you want to contribute and you want to win the trophy, and that's what it's all about. It's not just about being there, you know."
FAN FAVOURITE
You'd be hard pressed to find many fans, journalists and Tour golfers who don't think Lowry will be one of Donald's picks when he announces them the week of the Horizon Irish Open at the beginning of the month. Not only is he a larger-than-life character in the locker room, he's also an absolute fan favourite amongst spectators in Europe, and right here in the UAE.
It's pretty easy to spot where Lowry is on the course at either the Hero Dubai Desert Classic, Abu Dhabi Championship or the DP World Tour Championship – you simply just have to look out for the thousands of fans flocking to watch him in action. Bar Rory McIlroy, he arguably draws some of the biggest crowds at that trio of events and around the globe. With that in mind and a maiden home Ryder Cup outing on the horizon, the prospect of tens of thousands of fans chanting his name at Marco Simone Golf & Country Club must surely whet the appetite.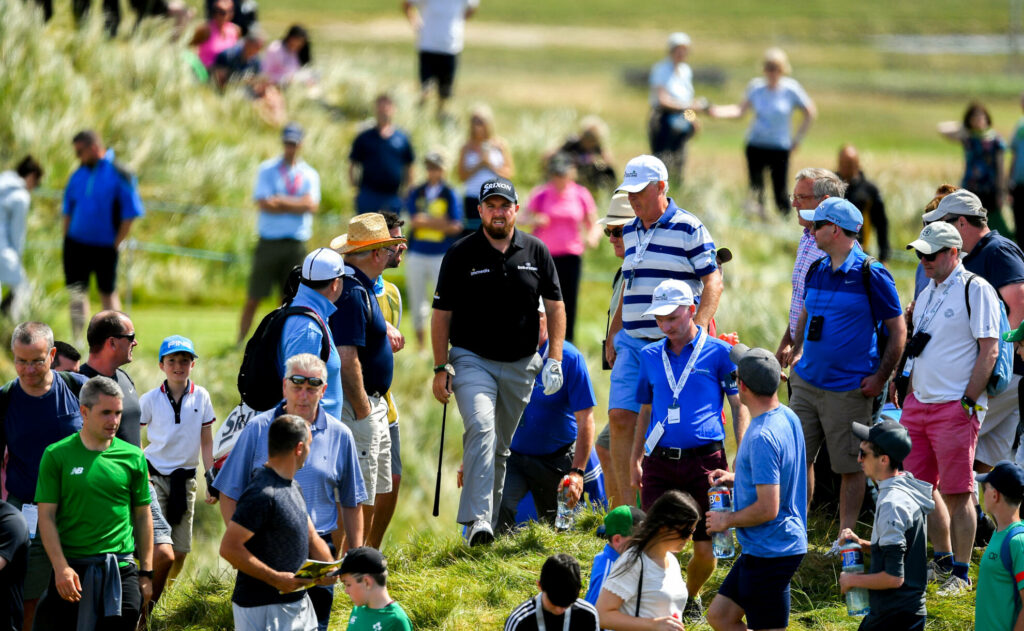 "I think I've got a lot of attributes that work well in a Ryder Cup, and I think, you guys have said this, I've not said this, but the fans seem to like me," he said.
"People seem to like me. It's something that can help. At the end of the day you're out there trying to hole putts and win points. You don't get any points in the Ryder Cup for being liked by the fans. You still want to be out there and you want to be clinical and you want to be aggressive and you want to get the job done. Like I said, I feel like I've got a lot of good attributes that work well in the Ryder Cup.
"In the last Ryder Cup, there were literally no European fans. It did make a difference. It was very hard to get any momentum going during the tournament. It was very hard to, no matter what European players do, you couldn't really hear them, whereas I'd imagine when it's the home support and you hear your team holing putts, it can give you a huge boost in little things like if you're down in your match or if you're struggling with something.
"If you look over the last number of years, home advantage has had a big part to play in it. Hopefully that will be the case again this year. I'm sure there will be a lot of people traveling from all over Europe, Italy, there will be a lot of Italians there and it will be a great Ryder Cup.
"It looks like we might be underdogs. Although I would argue that we have some of the best players in the world on our team. And yeah, we'll see what happens when it comes to the third week in September."
America may well be the slight favourites in this month's contest, but with Jon Rahm, Rory McIlroy and Viktor Hovland leading the way for the Europeans, backed up by the likes of Lowry, Justin Rose and Matt Fitzpatrick, the Ryder Cup could well be in Lowry's hands come October 1st.